Thai carmakers slash production by 50% in 2020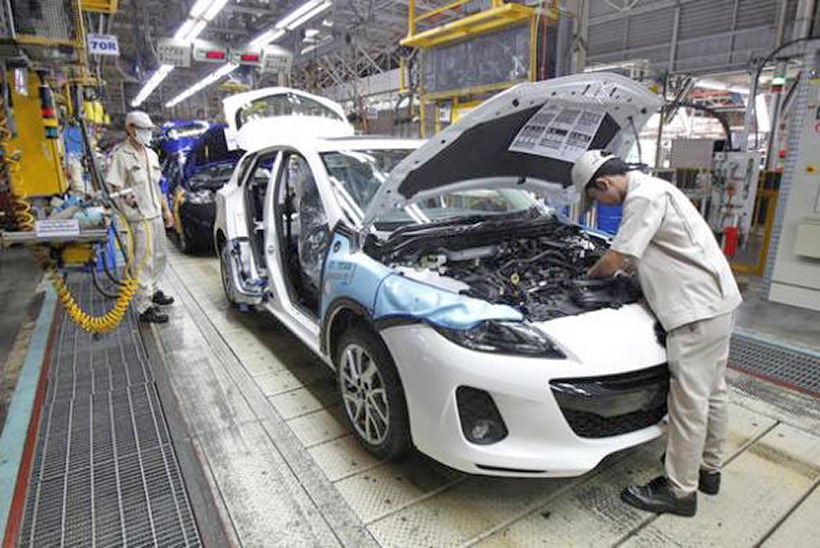 The Covid-19pandemic could cut Thailand's automobile production by up to 50%, according to the Federation of Thai Industries. Thailand is the eleventh biggest carmaker in the world, producing more than 2 million cars last year. The FTI now expects only half that in 2020. FTI automobile club's spokesman club's spokesperson was speaking to Thai Enquirer:
"If the outbreak is prolonged until September, we are seeing only one million cars produced."
He says of that million, half will be for domestic use, but the Thai economy is heading for recession, with high household debt and low private investment. The other half will be for export.
"At the moment, we do not know if the situation for domestic sales or exports will be better once the outbreak is contained so we are keeping the prediction at 50% for domestic and 50% for export right now."
The FTI spokesman added that exports to the US, Europe and Japan are the most worrisome, while demand is starting to return from China.
"The situation is dire and it is now much worse than the flood in 2011. The water comes and goes in the country but the outbreak is worldwide and it is affecting every industry. If everything is bad, car sales will be bad."
FTI's prediction is even less optimistic than Kasikorn Research Center's projection of 1.5 million cars produced. FTI says the 1.5 million mark will only be reached if both local and global governments are able to gain control of the pandemic by June.
The grim announcement comes soon after General Motors pulled production of its Chevrolet line out of Thailand. Many automakers, including most Japanese makers and Ford, halted production last month. They are expected to resume operations by mid or late May.
Sales dropped by 40-50% in March and April. Most original equipment manufacturers cited concern over the spread of the virus within their factories.
There is an excess of inventory at the moment, and some dealers have opted to lower prices to get rid of it. For example, Nissan X-TRAIL, which used to cost about 1.5 million baht, is now down to approximately 900,000 baht at a showroom in Chachoengsao.
FTI says most carmmakers will only return to partial production during May, due to their stock capacity, poor sales and the disruption in the supply line.
"We have to import some parts for production but the disruption in the supply line is still there as many of the manufacturers in China and Japan have also halted their production in the past few months."
SOURCE: Thai Enquirer
Keep in contact with The Thaiger by following our
Facebook page
.
Emergency Decree extended through June amidst accusations of political motivation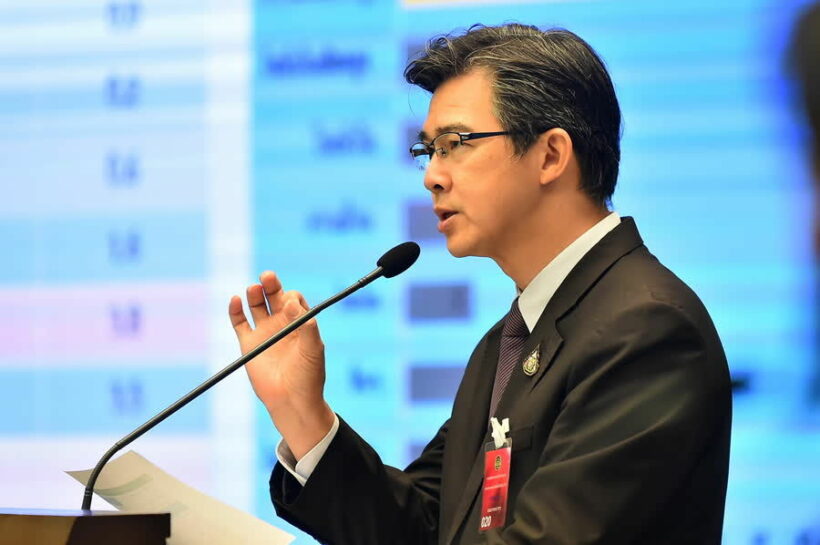 As widely predicted, the Cabinet yesterday extended the Emergency Decree for a third month, to its limit at the end of June. Dr Taweesin Visanuyothin, spokesman for the Centre for Covid-19 Situation Administration, quickly explained that the decree was enforced because it enabled more than 40 laws to be tied together to allow for quick enforcement at the national level. He says this helps the government tackle the crisis more efficiently.
Last week, government spokesperson Narumon Pinyosinwat hinted that the National Security Council wanted to extend the decree "because it would save lives". She also dismissed as "illogical" claims that the state of emergency was being extended so PM Prayut Chan-ocha could tighten his hold on power.
But non-profit organisation iLaw says the government should use a less restrictive, less severe method to impose controls on businesses, travel and public health. For instance, it could enforce the Contagious Disease Control Act to stop people gathering outside their homes, and close high-risk venues, as the act is more flexible than the Emergency Decree.
The panel chaired by the National Security Council's secretary-general is meeting today to discuss the third phase of easing lockdown measures, as well as whether the curfew hours should be cut a second time, from the current 11pm-4am to midnight-4am. The third phase of easing measures is thought to begin June 1.
The meeting's resolution will be proposed to the CCSA on Friday and guidelines for businesses and activities under the third phase will probably be announced Saturday.
Meanwhile, police in Bangkok are denying using the Emergency decree as a political tool after the arrest of 2 activists on Friday, saying they were simply doing their job.
SOURCE: Nation Thailand
Keep in contact with The Thaiger by following our
Facebook page
.
Bank report predicts extended timeframe for Thai tourism recovery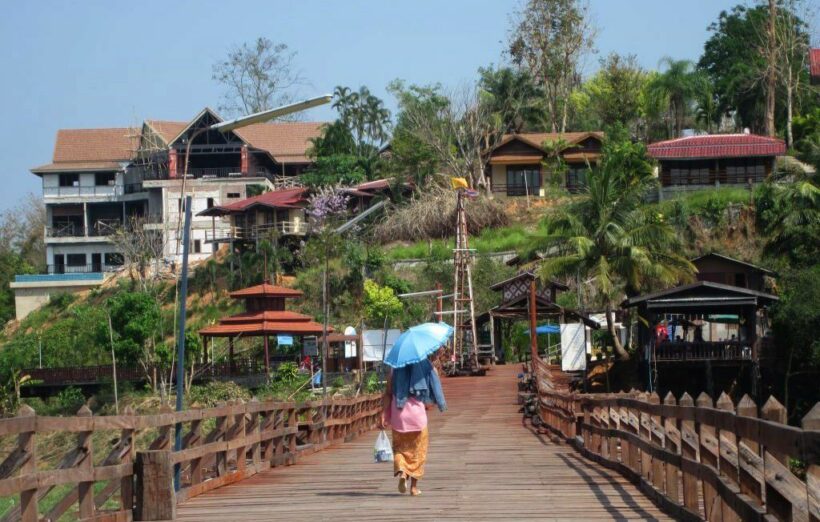 As the severity of the current situation facing Thailand's lucrative tourism industry starts to sink in, Kasikorn Bank Research Centre have released a report with some stark predictions.
Thailand's tourism and hospitality industry faces losses of 1.69 trillion baht in 2020 and recovery "may not be clearly evident" next year. The report also foreshadows strict 'new normal' procedures as government measures will control the entry and exit of foreign tourists, actually all foreigners, to prevent further outbreaks of Covid-19.
It has been clear, as restrictions continue whilst the number of new daily cases hovers in single-digits, that Thailand will paint itself as the zero-risk destination. Exactly how that may unfold, and the list of restrictions imposed, has not yet been announced. But the immigration doors are unlikely to be thrown open any times soon.
"Even in 2021, recovery will probably not return. Therefore it will be a difficult period for businesses in the chain of the tourism sector."
"Until a vaccine is found, tourism and hospitality operators will need to adjust their services and the content they offer to ensure they deliver safe distancing and comply with strict health measures."
The research paper goes through a number of other key points…
• Health regulations will dictate the travel experience
• Touch-points will have to be removed as much as possible
• Safe distancing will need to be practised at popular tourist spots as well as when travelling or staying in hotels or transferring to and from airports
Tour operators face the challenge of offering safe bus transportation throughout Thailand guaranteeing social distancing, which will be required on all transfers. This will increase the cost of transfers and tours, and more buses will be required to transfer tour groups.
For tour groups visiting water or theme parks, flower gardens and museums will need to be carefully managed to prevent further Covid-19 outbreaks.
Even on planes, the option to reduce passenger load, in efforts to impose socially-distant seating, will make it impossible for airlines to operate profitably unless air fares prices substantially increase.
The entire tourism supply chain will be radically different if the 'risk-free' Thailand model is to be rolled out effectively. The report suggests that hotels will be invited to join certification schemes.
Tourist-fed economies like Pattaya, Phuket and Koh Samui will be the hardest hit and have a number of years ahead with a long timeframe for recovery reaching beyond the end of next year.
Keep in contact with The Thaiger by following our
Facebook page
.
Thailand's economic forecast among Asia's worst: central bank governor to step down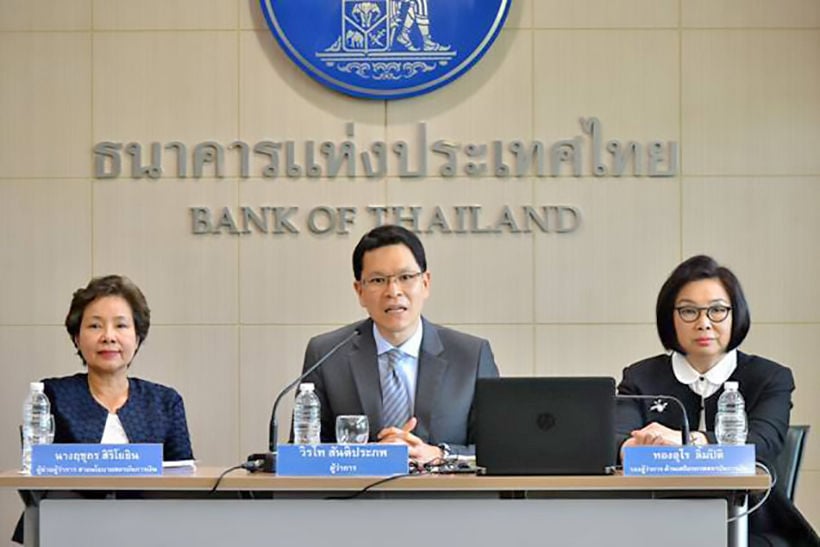 The governor of the Bank of Thailand will step down when his term ends in September. Veerathai Santiprabhob announced yesterday that he has decided against seeking a second 5 year term for "family reasons." His departure comes as Thailand sees its economy contracting as much as 6% this year, mostly as a result of the impacts of lockdown provisions to protect citizens from the coronavirus, including closing the borders. Thailand's economy is among the worst in Asia as Covid-19 has shattered its vital tourist sector.
Last week, the head of the BoT's selection committee said said the application period for the next chief will run for 15 business days, from today to June 16, and the shortlist of candidates will be announced by July 2. The committee will meet on June 18 to compile the list of applicants, who will each present their vision for the central bank in late June. The candidates will not be announced until the selection process is finished, and if there is only one, or no candidates, the application period will be extended.
With the bleak economic outlook due to the the Covid-19 pandemic, the next BoT governor will face a challenging task.
Thailand's gross domestic product is expected to shrink 5%-6% in 2020, according to the National Economic and Social Development Council. Yesterday's estimate is "based on a limited outbreak in the second quarter," a spokesman told journalists, adding that "the situation is still hard to predict."
The new projection follows data showing GDP shrank 1.8% in the first quarter from a year ago, the first contraction since 2014. That was lower than the median estimate for a decline of 3.9% in a Bloomberg survey of economists and compares with revised growth of 1.5% in the fourth quarter.
Thailand relies heavily on tourism and trade, both of which have taken a severe blow as countries around the world imposed restrictions to contain the virus. Official data show a 74.6% plunge in tourist arrivals in March compared to last year.
"We don't really see the full impact in this quarter yet. The worst is coming in the second quarter, and most of the population will be affected."
SOURCES: Chiang Rai Times
Keep in contact with The Thaiger by following our
Facebook page
.