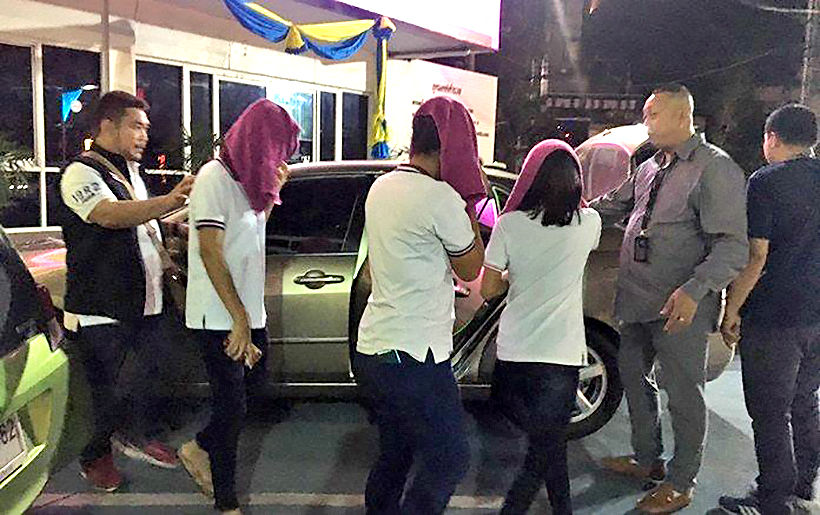 PHOTO: Pattaya Mail
Police have raided the Thong Dang Thai traditional massage parlour on Central Road, Pattaya. They allege that staff were offering sexual services to customers whilst employing underage girls.
The sting operation was conducted by officers from the Centre for the Protection of Children, Women and Family and the Anti Human Trafficking, a division of the Royal Thai Police back on August 22.
The sting involved taking a photo of the Thai bank notes which would be used to pay the 'mamasan', 51 year old Dang Tanthong, as evidence for the 'services'.
The room rent for the sexual activities cost an extra 800 baht including condoms. The services ranged from 500 to 2000 baht. Having made the payment, two 17 year old teenagers, 'Nan' and 'Nok' were chosen to provide services to the undercover police.
The undercover customers paid 4800 baht to the mamasan and entered the rooms with the underage girls. Police then signaled their colleagues waiting nearby who raided the property and arrested Dang Tanthong.
Officers also found another 17 year old girl working on the premises.
SOURCE: Pattaya Mail