7 swim to Koh Samui to raise marine ecosystem awareness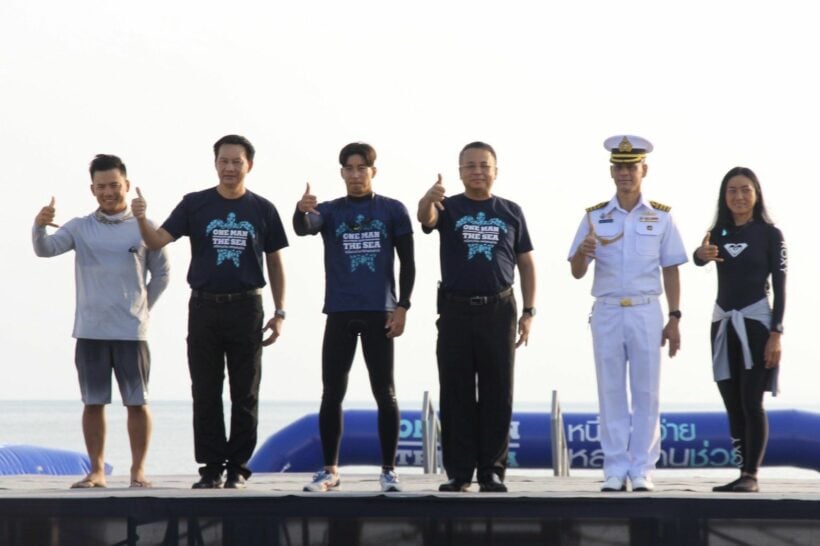 7 swimmers, including actor and singer Phakhin Khamwilaisak, also know as "Tono", have begun an 82 kilometre ocean swim for over 18 days to increase public awareness of the environment and the need to reserve Thailand's marine ecosystem. They are also raising money to buy equipment for hospitals treating rare marine animals. The campaign hopes to raise the profile of the marine ecosystem and the need to stop dumping garbage into the sea.
Director general Sophon Thongdee of 'Marine and Coastal Resources Department' together with Surat Thani's governor Witchawut Jinto launched the campaign "One Man & the Sea'' at a pier in Don Sak district of Surat Thani province this morning.
The 7 swimmers will stroke their way from the pier to Koh Samui, stopping at 12 small islands, for a distance of 82 kilometres over 18 days, predicting to complete the marathon on April 5.
The 7-member team, who are accompanied by a coach, swam to Koh Likan, a distance of 1.6 kilometres, this morning. It took them about 30 minutes. Today they are heading to Koh Nok Phao, another 6.4 kilometres, and staying overnight on the island, having completed a total of 8 kilometres for the day.
33 year old Tono says he was excited to see pink dolphins swimming near Don Sak pier.
"Almost 100 celebrities had earlier shown interest in taking part, in the mass swimming campaign was cancelled due to the spread of the coronavirus."
On the first day of the campaign, donations quickly reached 1.3 million baht.
Keep updated on the official campaign Facebook page, "Kebruk". Donations can be made via internet banking or by SMS.
SOURCE: Bangkok Post
ถ่ายทอดสดการว่ายน้ำในช่วงที่สองระยะทาง 2 กิโลเมตรของโครงการ One Man And The Seaหนึ่งคนว่ายหลายคนช่วยสดจากเกาะริกัน จ.สุราษฏร์ธานี.ช่องทางบริจาคธนาคารไทยพาณิชย์ สาขาเพชรบุรีตัดใหม่ชื่อบัญชี: มูลนิธิบูรณะชนบทแห่งประเทศไทยฯ เพื่อโครงการเทใจ (TRRM FOR TAEJAI)เลขบัญชี 043-272833-9…บริจาคผ่านทาง SMS ครั้งละ 25 บาท พิมพ์ T แล้วส่งมาที่ 4545909 (ทุกเครือข่าย)…ติดตามการถ่ายทอดสดตลอดกิจกรรมได้ทาง เฟซบุ๊กแฟนเพจ "เก็บรักษ์" รวมถึงข้อมูลของโครงการได้ทางอินสตาแกรม "เก็บรักษ์"…#OneManAndTheSea#หนึ่งคนว่ายหลายคนช่วย#โลกเปลี่ยนได้เริ่มที่เรา

Posted by เก็บรักษ์ on Thursday, March 19, 2020
Keep in contact with The Thaiger by following our
Facebook page
.
Potential catastrophe facing Thailand's elephant camps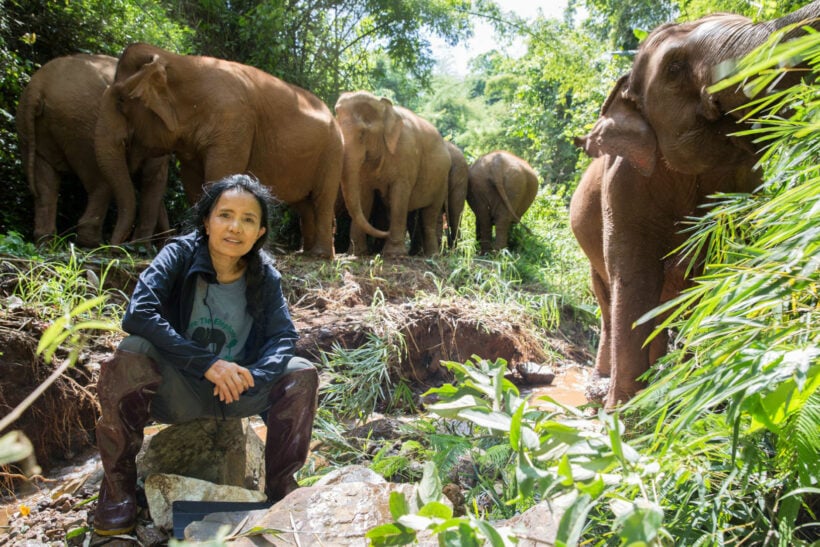 Elephant Nature Park in Chiang Mai, along with many other camps in Thailand, have been forced to close their doors due to the current Coronavirus situation in Thailand. Apart from resulting in hardship for the elephants, it will seriously hurt Thailand's tourism industry in the future if no support is forthcoming soon.
And whilst we're hunkering down in our homes waiting for the virus crisis to pass, what becomes of the elephants?
Saengduean "Lek" Chailert, owner of Elephant Nature Park and founder of Save Elephant Foundation, believes many of the closures will be permanent.
"I have been to visit many of the camps and the situation is very serious."
"The elephants have been chained up since the tourists stopped coming. They are very stressed and upset. Some have started to attack each other from being chained up all day and several have bite wounds as they are fighting over food. The pregnant elephants are also stressed and not doing well at all."
What does that mean for the future?
"If there is no support forthcoming to keep them safe, the elephants will either starve to death or may be put onto the streets to beg. Alternatively, some may be sold to zoos and some may be returned to the logging business (which officially banned the use of elephants in 1989). It's a very bleak outlook unless some financial help is received immediately."
At Elephant Nature Park, which houses more than 3000 animals, many disabled or emotionally unstable, a frantic fund-raising effort is underway for food and medical needs. Some of the elephants need intensive, regular veterinary care.
Lek thanked donors on her Facebook page saying…
"I have been in touch with more than 30 elephant camp owners to help them find a way out. My ability to help these animals is an extension of your generosity, I cannot do it without your help. There is no amount too big or too small to impact the lives of these animals. 100% of each donation is tax deductible and goes directly to Elephant Nature Park. I will share these donations with elephants in other camps as appropriate."
HOW TO DONATE
TRUNKS UP is a certified supporting organisation which is currently MATCHING all donations, dollar for dollar, up to US$45,000. Donations can be made via the site.
Where the money will go…
US$30 will feed an elephant for a day
US$20 will feed a dog or cat for one week
US$10 will feed a pig, cow or buffalo for one week
US$8 will feed a monkey for one week
US$5 will feed a rabbit for one week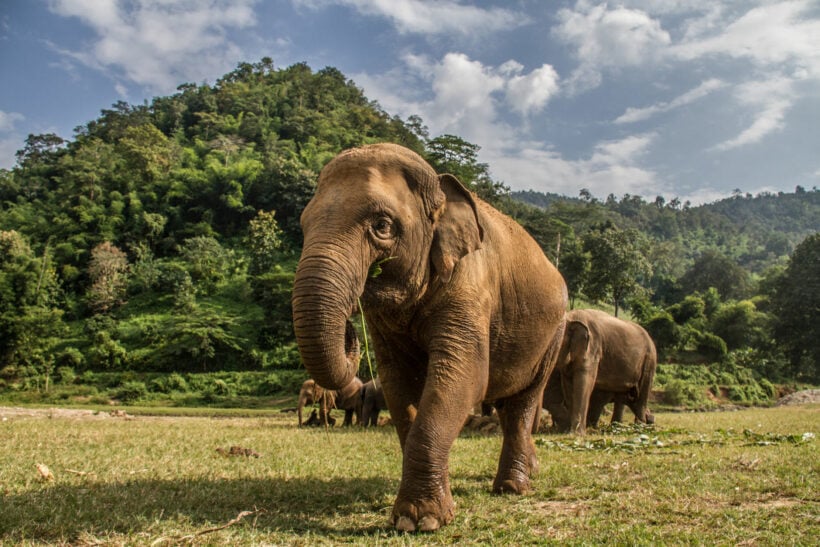 Keep in contact with The Thaiger by following our
Facebook page
.
Forest fire hikes up PM2.5 in Chiang Mai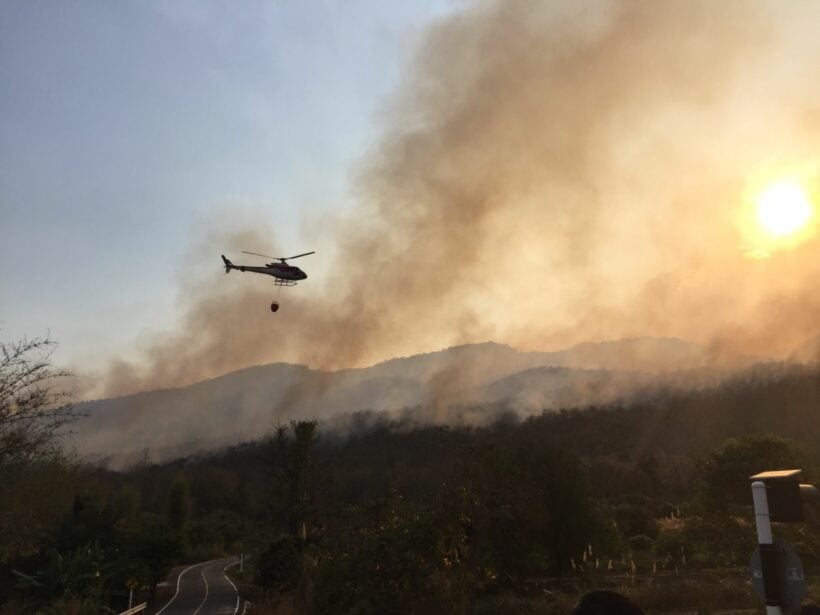 Yesterday some 200 firefighters were struggling on a Chiang Mai mountain slope to extinguish a forest fire that was pouring more hazardous PM2.5 smoke particles into the skies and, eventually, into the lungs of northern Thailand residents. And smoke from the forest and plantation fires, the vast majority deliberately lit, ends up in the capital when the winds are blowing in the right, or wrong, direction.
Read more HERE
The Ministry of Natural Resources and Environment sent up a helicopter to get more information so they can attempt to track down smoke, extinguish fires and prosecute land owners. Another helicopter made a total of 30 passes to extinguish a large fire on a mountain slope, with the help of 10 water tankers. It still took five hours to bring the fire under control.
Much of northern Thailand has been roasting with temperatures of 39 or 40 most of this week. And there's been no rain, or little to no rain for many months.
It is believed that this inferno began as a small fire set by a local person seeking out edible plants in the mountain. The PM2.5 air pollution levels in the North ranged from 37-189 micrograms per cubic metre on Wednesday, with 50 micro grams the safe limit recognised in Thailand.
Today they were higher with Chinag Mai, again, scoring a podium position as one the cities in the world with the worst air pollution.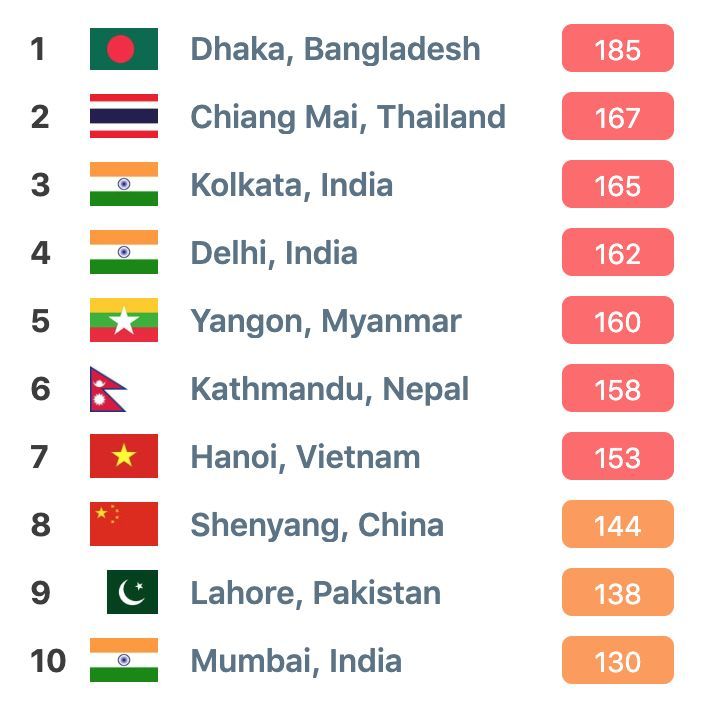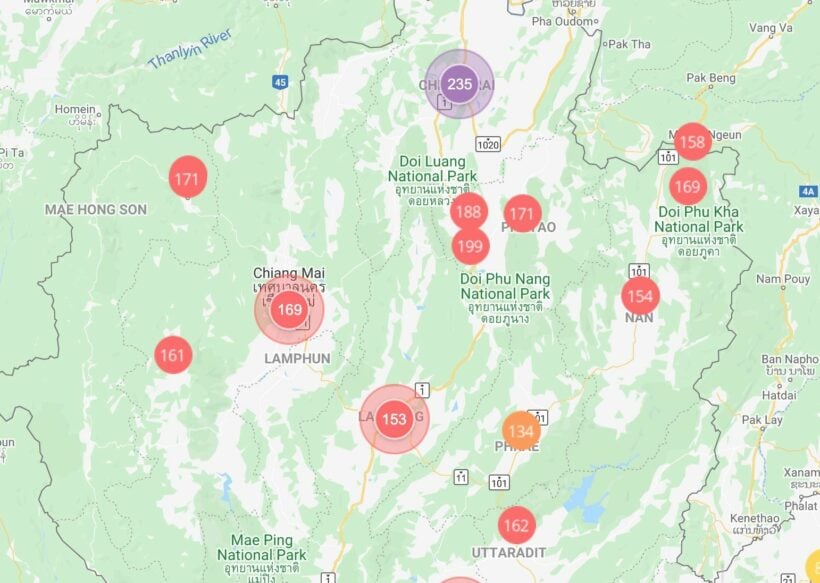 SOURCE: The Nation
Keep in contact with The Thaiger by following our
Facebook page
.
Cambodia delays damming the Mekong for 10 years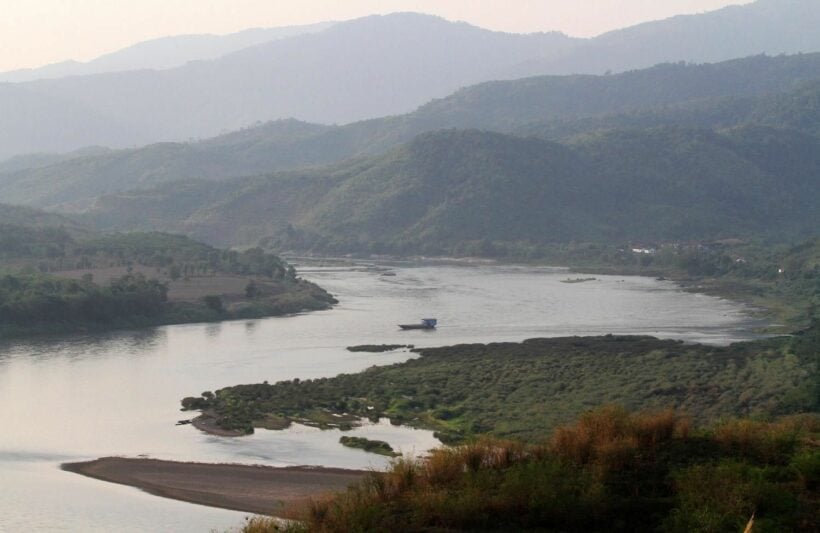 Cambodia announced yesterday that it will shelve developing new hydroelectric dams on the Mekong River for the next decade. A senior Cambodian official made the announcement as Cambodia reviews its policy to seek solar energy as well as energy from coal and natural gas.
The Mekong river sustains some 60 million people and flows through six countries… China, Myanmar (Burma), Thailand, Laos, Cambodia and Vietnam. Environmentalists warn that more dams in the system will harm fisheries and farming along the Lower Mekong (Cambodia and Vietnam).
Cambodia's decision makes neighbour Laos, which has opened two new dams on the Mekong in the past 6 months, the only country in the Lower Mekong Basin planning hydroelectric power.
The director general of energy at Cambodia's Ministry of Mines and Energy told Reuters the government is following a study by a Japanese consultant recommending that Cambodia source its energy needs elesewhere.
"According to the study, we need to develop coal, LNG, imports from neighbouring countries and solar energy. In this 10-year plan, from 2020 to 2030, we have no plans to develop a mainstream dam. "
Cambodia had previously announced plans for two dams, but both projects are now on hold. Across the border in Laos, power from the new Don Sahong dam, began flowing into Cambodia's grid in January.
A surge in demand was fueled by a construction boom accompanying Chinese investment last year gave Cambodia its worst power outages in years. Officials say the shortage were due to low water levels at hydropower dams, partly due to new Chinese dams upstream.
Cambodia currently uses hydropower for about 48% of its domestic electricity production, according to the state utility Electricite du Cambodge. With demand growing fast, Cambodia imported about 25% of its electricity last year. With the bulk of it transmitted from Vietnam and Thailand, according to the utility's statistics.
SOURCES – Chiang Rai Times | Reuters
Keep in contact with The Thaiger by following our
Facebook page
.