Thailand News Today – Thursday, March 19, 2020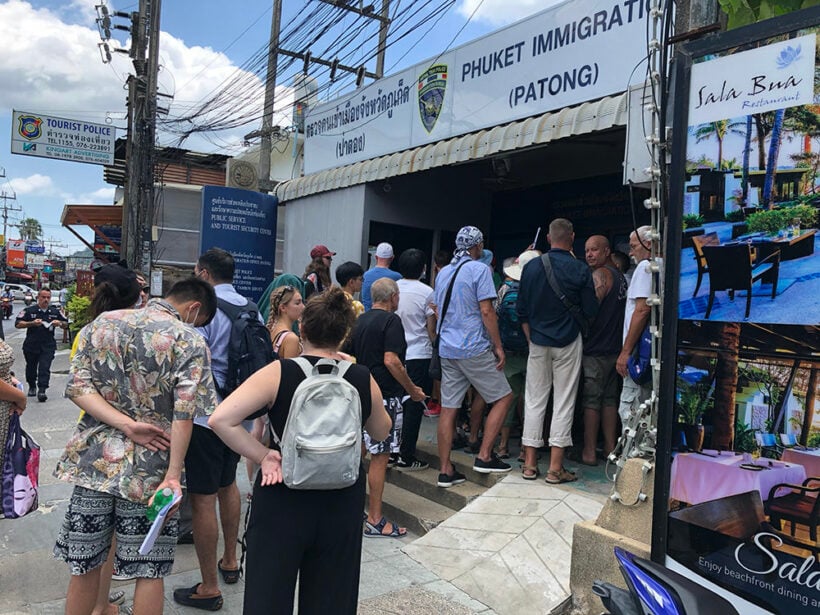 60 new cases identified in Thailand today
The director-general of the Department of Disease Control, has announced 60 new confirmed cases of Covid-19 infection. 43 were linked to boxing stadiums, entertainment venues, and religious ceremonies. The latest cases, the most in 24 hours, bring the total number of confirmed infections in Thailand to 272. Each day this week there have more than 30 new cases identified in Thailand.
Thai tourism minister plans help for tourists stranded and worried about overstaying visas
There are a growing number of tourists who are becoming stranded in Thailand as their home countries raise the drawbridge and lockdown their borders.
Many European countries have started sealing their borders to deal with the Covid-19 coronavirus and other countries, closer to home, are starting to act as well. Last weekend next door Malaysia virtually locked down its borders. Thailand is still allowing tourists and visitors from some countries to arrive.
Tourism and Sports Minister Phiphat Ratchakitprakarn says they are "seeking a reprieve" for some of the estimated 500,000 tourists who will, at no fault of their own, end up overstaying their tourist visa. He says the request for a temporary "clemency" is for humanitarian purposes.
The Minister noted that many of the stranded tourists are long-stay elderly travellers from Germany, Italy and Russia.
One soldier dead, two injured in southern gunfight
A Thai soldier is dead and two others have been wounded in a gunfight between an army patrol and insurgents in the southern province of Pattani. The clash occurred about noon near Pattani Dam, near the border with Yala, yesterday. A spokesman for the Internal Security Operation Command says the patrol was part of a combined government force operating in the area to force insurgents still in hiding to surrender.
Mother, daughter find a lost lottery ticket. It won the lottery!
A mother and daughter in Thailand's north eastern province of Udon Thani found a lottery ticket which proved to be worth 6 million baht. They decided to return it to its rightful owner, if they can be found. They found the ticket on the ground outside a convenience store and handed it over to the store manager in case the owner came searching for it.
They found the lottery ticket the day before the bi-weekly draw on Monday. When he realised the ticket was the grand prize winner, the manager handed the ticket over to police.
7 key service required by all Thai banks during 'disruption'
BoT demanding Thai banks continue to provide services during disruption
The Bank of Thailand is demanding all Thai financial institutions to continue providing 7 basic financial services, including money withdrawals, fund transfers, deposits, payments, cash management and settlement systems, in an effort to avoid potential Covid-19 related disruption.
Secretary-general of the Thai Bankers Association, Kobsak Duangdee, says after the conference call between all banks and the central bank, they've all come to an agreement to guarantee provision of essential banking services.
Airports of Thailand approves Don Mueang expansion
Yesterday, the Airports of Thailand board gave initial approval to a master plan for the third-phase development of Don Mueang International airport costing an estimated 39 billion baht. The expansion arrangements includes, increase of the airport's capacity to 40 million passengers a year (currently 30 million a year), a 3.4 kilometre automated people mover system, new car park buildings and a junction terminal offering retail shop space.
Don Mueang was the location of the one and only Bangkok international airport until Suvarnabhumi was opened in 2006. Don Mueang then became the defacto hub for many domestic and international budget airlines.
Keep in contact with The Thaiger by following our
Facebook page
.
Never miss out on future posts by
following The Thaiger
.
Doctors warn against internet claims that popular herb cures cancer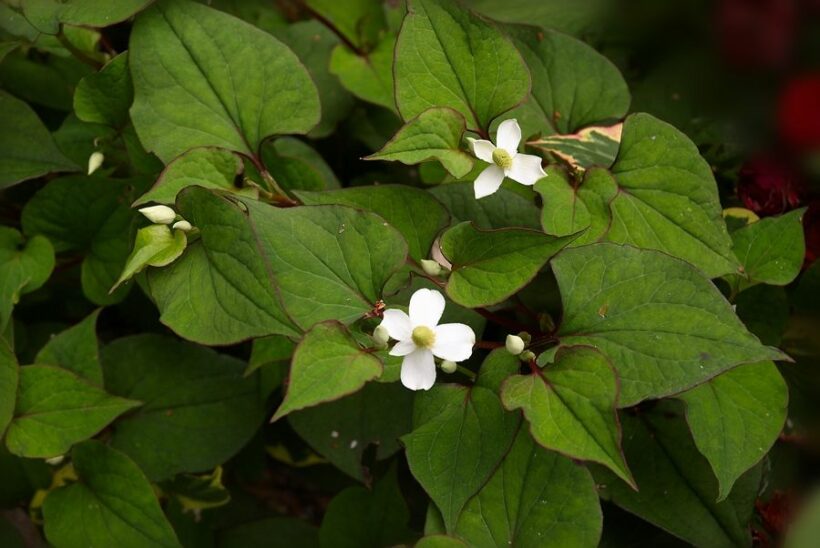 Medics from the National Cancer Institute are urging Thai netizens not to fall for internet claims that a herb known as Khao Thong can cure cancer. The herb, with the scientific classification, Houttuynia cordata, is also known as fish leaf or heart leaf, but Jida Rojanamethin from the National Cancer Institute, says social media users shouldn't believe unsubstantiated claims about its potential to cure cancer.
"Misunderstanding could lead to health risks or reduced chance of success when receiving standardised treatment. Although this herb is good for your health, one should also eat the 5 food groups proportionately as well as avoid cancer risk factors such as smoking and drinking."
His words are echoed by Somsak Akksilp from the Department of Medical Services, who says patients shouldn't credit the herb with healing properties that simply aren't there.
"Khao Thong is a Thai traditional herb in the Saururaceae family, which is rich in anti-oxidants of the polyphenol group, such as flavonoid and chlorogenic acid. However, there is no conclusive study proving that it is effective in treating cancer in humans."
Somsak's warning is similar to one he issued earlier this year, when he had to refute online claims that bitter cucumber could cure cancer.
For legitimate advice on cancer treatments and other medical information, patients are advised to visit the website of the National Cancer Institute (Thai only) or that of the Department of Medical Services.
SOURCE: Nation Thailand
Keep in contact with The Thaiger by following our
Facebook page
.
Never miss out on future posts by
following The Thaiger
.
Election Commission to investigate charges that Progressive Movement is run as a political party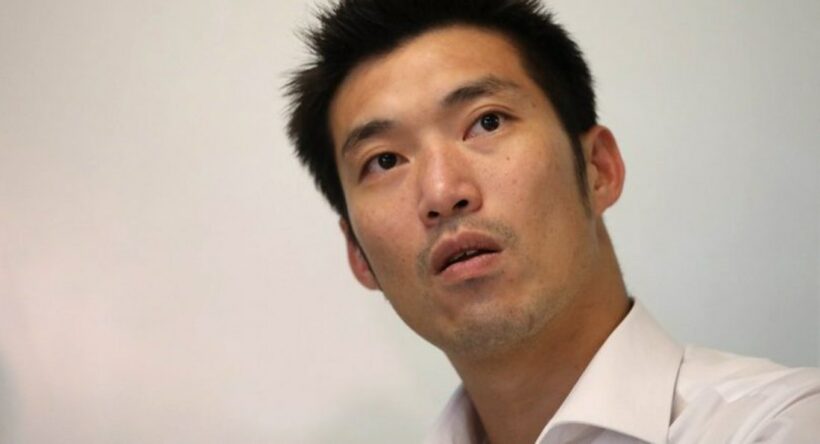 Political activist Srisuwan Janya is accusing the Progressive Movement of being run like a political party, with its leaders campaigning for members in local elections, in violation of the Political Party Act. The claim has prompted the Election Commission to launch an investigation into the movement.
The movement was formed by Thanathorn Juangroongruangkit, Piyabutr Saengkanokkul and Pannika Wanich, after their former party, the Future Forward Party, was disbanded by the Constitutional Court. The movement was ostensibly created to carry out political campaigning outside of Parliament.
However, Srisuwan says that by campaigning for its members in local mayoral and council elections, the movement is acting like a political party, thereby breaking the law. If found guilty, Thanathorn, Piyabutr, and Pannika could receive a sentence of up to 3 years' imprisonment and/or a 60,000 baht fine, as well as being banned from politics for 5 years. The movement's members could also face having their election results cancelled, and their right to stand in future elections suspended.
The leaders of the defunct Future Forward Party have been a thorn in the side of the ruling administration for some time, with several attempts to discredit them eventually leading to a successful dissolution in late 2019, on charges of accepting illegitimate donations. Since then, they have been threatened with potential legal action in relation to donations, with others accusing them of orchestrating the ongoing anti-government protests from behind the scenes.
Meanwhile, anti-corruption activist Srisuwan Janya has already earned the nickname, "Complainer in Chief", for what many see as a tendency to lodge frequent complaints in his efforts to hold government and others to account.
SOURCE: Thai PBS World
Keep in contact with The Thaiger by following our
Facebook page
.
Never miss out on future posts by
following The Thaiger
.
Thailand will remain closed to general tourism until at least the 2nd quarter of 2021 – Minister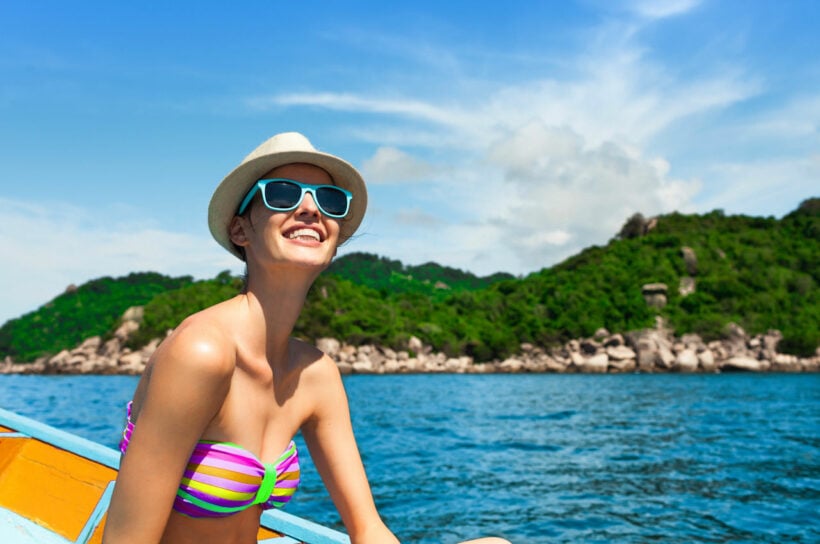 Kiss any resemblance of general tourism to Thailand goodbye, at least until march next year, at the earliest. That's the outlook for Thailand's beleaguered tourism industry from the usually optimistic Minster for Sports and Tourism, Pipat Ratchakitprakan.
So, apart from the STV and the modified 60 day Tourist Visa, and a few other options – all involving quarantine and a lot of red-tape for now – there's not much good news on the horizon for people wishing to get back to Thailand right now. The minister's outlook wipes out any hope of any tourism resurgence for the 2020/2021 high season.
The Thai Hotel Association and The Thailand Travel Agents Association have been lobbying, even demanding, the Thai government to drop its mandatory quarantine provisions and urgently negotiate travel bubble with provinces in China and other nations that are currently "low risk" for Covid-19, including Singapore, Vietnam, South Korea, Australia, New Zealand and Taiwan.
But Pipat says everything is on hold at this stage and that the Thai PM Prayut Chan-o-cha is urging caution in regards to any wholesale easing of restrictions.
"The country will continue with opening to businessmen, technical experts, high level workers and those in the medical field for now. 14 day quarantine will continue for now with many countries still in the grip of the pandemic."
He also noted that even Chinese officials are advising caution and suggest waiting until the hot season next year (mid year).
There was small outbreaks in 3 cities in China over the past few weeks, less than 10 cases in each city, where Chinese health officials rolled out quick response lockdown teams for the affected communities.
The Minister, indeed the Thai government and the CCSA, appear to be bowing to survey after survey which shows Thai people, around the country, are in favour of keeping the borders closed for now, despite the country's tourism and hospitality industry being decimated by the government's policies.
Keep in contact with The Thaiger by following our
Facebook page
.
Never miss out on future posts by
following The Thaiger
.