Panic, precautions and contradictions over Thailand's first coronavirus death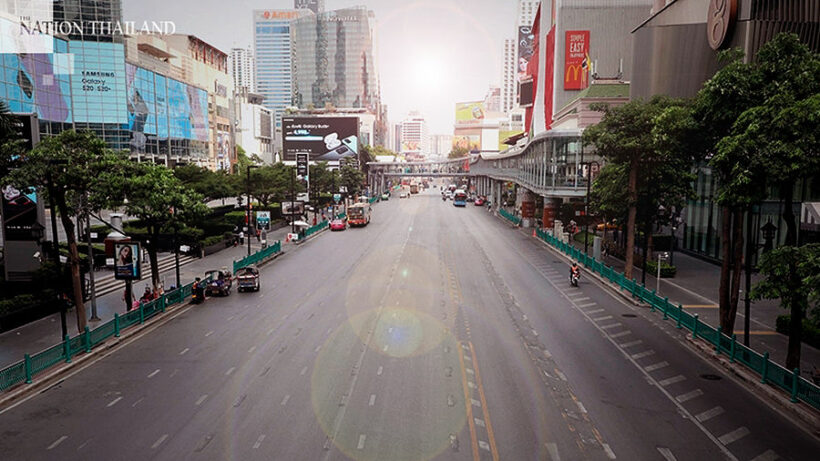 Mild panic, and a new raft of precautions pervades the Coronavirus narrative in Thailand as we head into another week. Over the weekend the Health Ministry announced a new range of precautionary measures whilst most of Thailand's tourist spots remain quiet – a lot quieter than usual. There was also the announcement of the first coronavirus-related death in Thailand over the weekend.
The Ratchaprasong intersection in Bangkok, usually teeming with tourists on the weekends, was mostly deserted yesterday morning as visitors from, principally, China, who come to worship at the Erawan Shrine, stayed away.
Further north, the numbers at Chiang Mai's international airport are expected to fall 40% to just 3.5 million in the first six months of 2020 if the outbreak of Covid-19 drags on until the middle of the year.
Chiang Mai airport deputy director Thananrat Prasertsri says that flights to the airport during the period January 1 – February 25 dropped 24% year on year, and passenger numbers fell 40% year on year to 22,000 daily. In the last two years, the airport has catered to 11 million passengers, despite being built for to serve a maximum of 8 million per year.
Meanwhile, Thailand yesterday confirmed its first death from complications related to the COVID-19 coronavirus. The director-general of the Department of Disease Control, made the announcement in Bangkok yesterday. The victim was described as a 35 year old who also had complications from dengue fever at the time of his death.
The patient, reportedly a sales consultant who worked directly with Chinese tourists, had been in hospital for around a month and originally tested positive for the coronavirus in early February. The man died of multi-organ failure although doctors had "detected no coronavirus in his body since February 16".
The man has now been identified as a sales consultant working at a duty-free shop run by King Power at its Srivaree branch in Samut Prakan.
The man had been first treated for dengue fever at a private hospital in late January before being transferred to the Bamrasnaradura Infectious Diseases Institute in Nonthaburi province because he had also contracted the Covid-19 virus.
The man died on Saturday evening.
But according to Bangkok Post, his explanation from the Department of Disease Control contradicts information from by Thiravat Hemachudha, the head of King Chulalongkorn Memorial Hospital's Centre for Emerging Diseases. Posting on his Facebook page yesterday morning, Dr Thiravat said… "His two lungs were affected by pneumonia, which shows he caught Covid-19 from the beginning, not dengue fever."
"I think the Public Health Ministry probably made some inaccurate assessment of the patient's conditions and diseases."
For its part, the Health Ministry says it will make further announcements about the case as soon as results are available from an autopsy.
At the same time the health ministry has now designated Coronavirus Covid-19 as a "dangerous communicable disease", a designation which took effect yesterday. The announcement gives authorities sweeping powers to contain the spread of the virus in Thailand. The national committee on communicable diseases says they've agreed to list Covid-19 as a "dangerous communicable disease" in order to give health authorities opportunities to respond more quickly to any outbreaks or containments.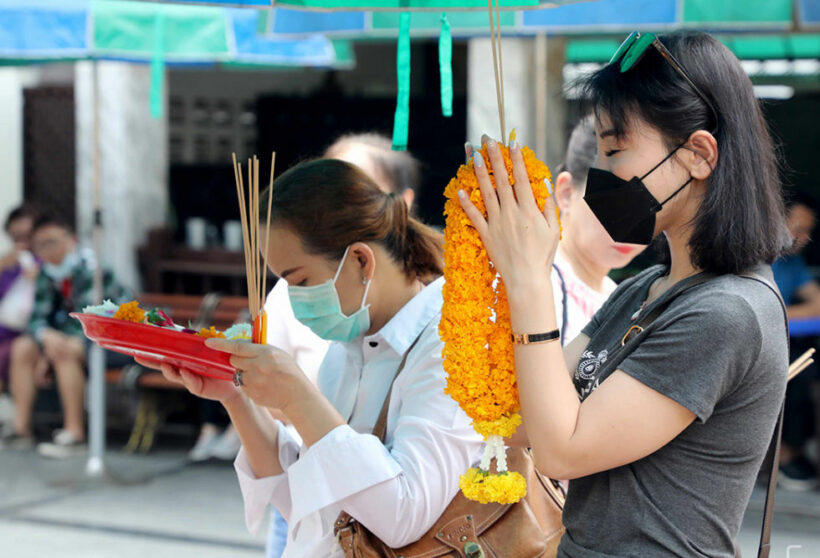 Keep in contact with The Thaiger by following our
Facebook page
.
Trang province to ban entry, exit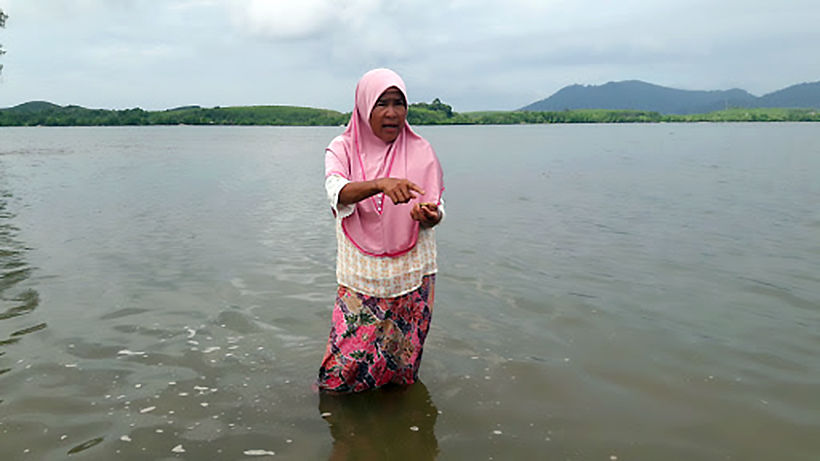 Joining other provinces such as Pattaya and Phuket, the southern province of Trang will ban entry and exit from tomorrow until April 30. The decision was announced by the province' Communicable Disease Committee today.
No one will be allowed to enter or leave the province, except for the transport of medical personnel, goods, fuel, and parcels. It will also close most retail outlets, except supermarkets, pharmacies, banks and telecom shops.
Trang residents who return to the province will be allwed to enter but will be quarantined for 14 days.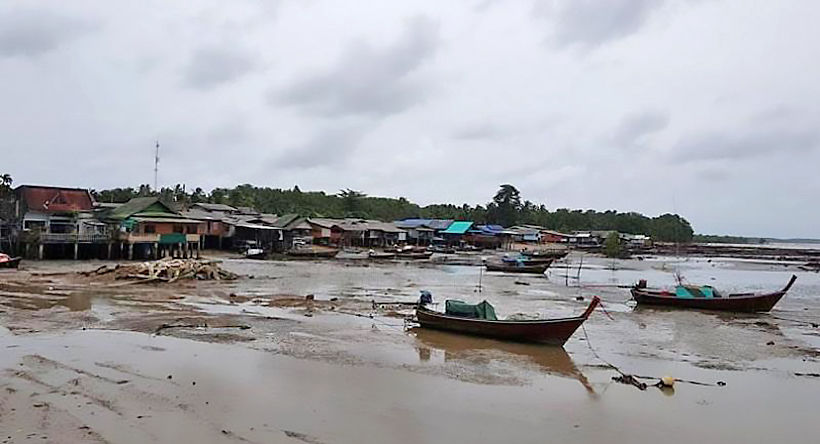 Phuket sealed its land and sea borders two weeks ago and will close its airport tomorrow. Pattaya went under a state of "restricted access" as of this afternoon.
SOURCE: The Nation
Keep in contact with The Thaiger by following our
Facebook page
.
Issan woman gets coronavirus for a second time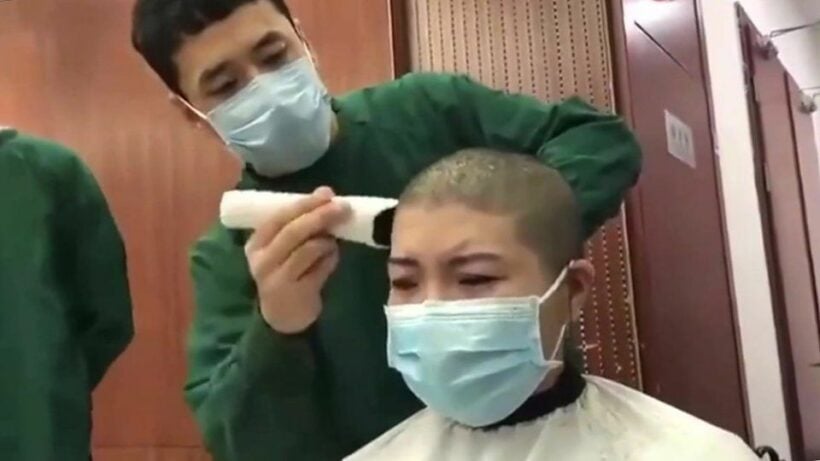 A 38 year old woman from Thailand's northeastern Chaiyaphum province in the Issan region has contracted the Covid-19 coronavirus for a second time, after she was cured of the virus in Bangkok in the middle of March.
The woman, who in March had only recently returned from overseas, was found to be infected with the virus and was admitted to Phyathai 2 Hospital in Bangkok. She made a full recovery and was discharged, and soon returned to her hometown.
But somewhere around April 3-5, she became sick again and went for a test. The result showed that her throat was infected with Covid-19.
A similar case involved a 42 year old construction worker who returned from Qatar on April 2.
Both cases are now under treatment in local hospitals, and authorities are trying to trace people who might have been in close contact with them. Doctors in New York now believe its possible for the virus to lie dormant in patients who've been treated
A report yesterday showed that Chaiyaphum currently has 109 Covid-19 patients. 8 were new cases. The local government has asked its residents to strictly follow curfew directives to limit the spread of the virus.
SOURCE: The Nation
Keep in contact with The Thaiger by following our
Facebook page
.
Phuket will launch door-to-door coronavirus checks across the island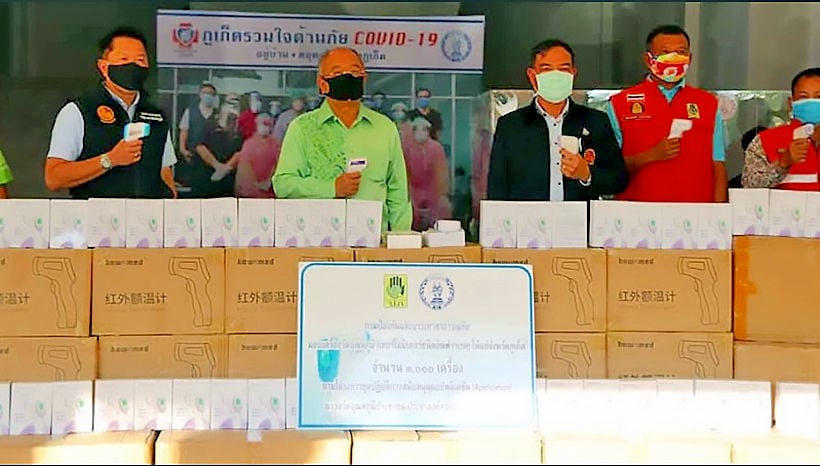 Even as it prepares to restrict travel between its 17 tambon (subdistricts), the southern island province of Phuket is set to become Thailand's first to launch door-to-door checks of body temperature. The aim is to identify infected people early so they can seek treatment before their symptoms become severe, and potentially end up infecting other Phuketians with the Covid-19 coronavirus.
Phuket's Governor Phakaphong Tavipatan announced the news during a ceremony where he was given 3,000 infrared thermometers from the Department of Disaster Prevention and Mitigation.
In Phuket to present the devices to was the depatment's regional director Udomsak Khao Nuna.
The governor thanked Udomsak for the delivery, and said Phuket will be the first province where every household will be checked for possible infection of the deadly virus, which as of today has infected 2,423 people across Thailand, resulting in a total of 32 deaths so far.
"The 3,000 infrared thermometer that we received will be given to teams of volunteers comprising health volunteers, civil defense volunteers, members of the public and village headmen, who will knock on every household door to check people's temperatures to help prevent the spread of COVID-19."
The thermometers will be used together with a mobile phone application to report the teams' findings.
SOURCE: The Phuket News
Keep in contact with The Thaiger by following our
Facebook page
.