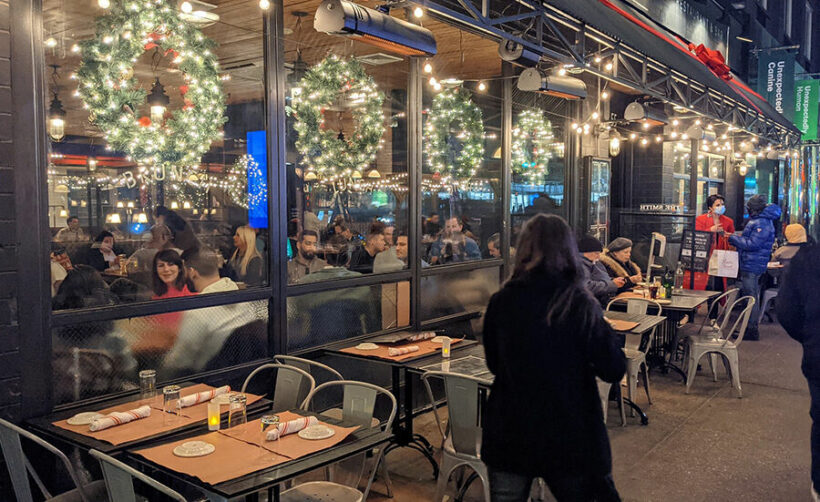 Health officials in the US say the highly-contagious Omicron mutation is now the dominant Covid-19 variant in the country. According to an AFP report, the Centers for Disease Control and Prevention says Omicron now accounts for 73.2% of new infections in the last week for which data is available. In the week prior to that, the variant accounted for just 12.6% of new cases. Across the country, hospitals are becoming busier, long lines form outside testing centres, and entertainment and sporting events are being cancelled.
The variant already accounts for over 90% of new infections in the Pacific Northwest region and in many parts of the South and Mid-West. US President Joe Biden will address the nation today but White House press secretary Jen Psaki says there are no plans for a national lockdown. Instead, the president is expected to focus on the importance of vaccination and testing.
"This is a speech outlining and being direct and clear with the American people about the benefits of being vaccinated, the steps we're going to take to increase access and to increase testing."
The country's leading pandemic expert Anthony Fauci has already warned of a pretty miserable winter to come as Omicron takes hold globally.
"With Omicron, it is going to be a tough few weeks to months as we get deeper into the winter."
The jury is still out on the severity of illness linked to Omicron, but the speed with which it is spreading is what poses a threat to healthcare systems around the world. The variant is also thought to be more resistant to existing vaccines, driving a push for booster doses in many countries with the supplies available to do so. Just as the world was daring to hope the worst of the pandemic might be behind us, Omicron emerged and has now spread to dozens of countries at a rate that has scientists alarmed.
In the US, officials face an uphill struggle getting the pandemic under control due to health measures like vaccines and face masks being politicised and attempts at federal mandates hampered by drawn-out legal challenges.
SOURCE: AFP