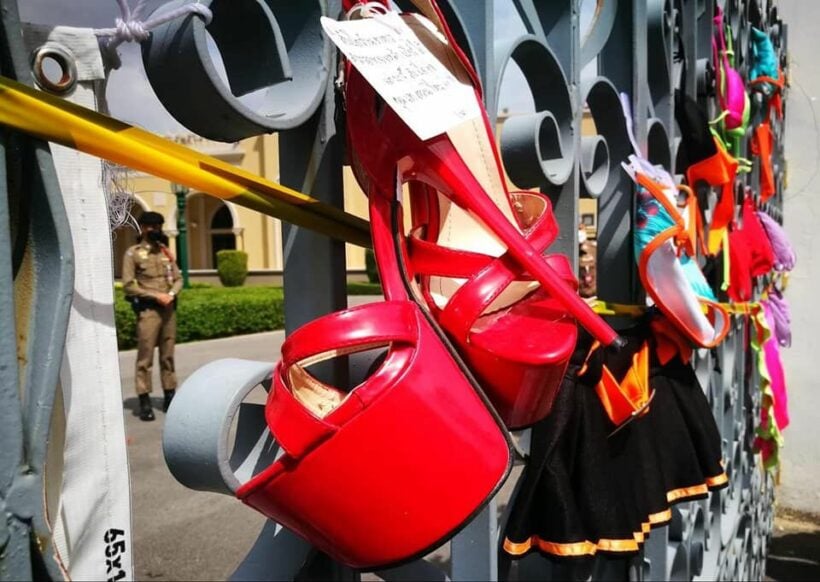 Earlier this year, sex workers and others in Thailand's nightlife industry lined high heels up in front of the parliament building in Bangkok. Each pair of heels had a note calling for the government to compensate redlight district workers who are out of work due to the pandemic. Six months later, with bars and nightclubs still ordered to remain closed, sex workers say they have not been financially supported like others in the nightlife industry as prostitution, while it's widely and openly practised, is illegal under Thai law.
To put pressure on the government, many of the workers, who call themselves the "High Heel Defenders" have been mailing boxes with pairs of heels to the government each day to "remind them of their responsibility for the people impacted by their policies." But the packages have been sent back.
Now, those in the red-light industry plan to submit another letter asking for compensation and support. The Empower Foundation, a nonprofit organisation supporting sex workers in Thailand, is holding an event today at the Bangkok Art & Culture Centre to write messages to the government. They will submit another letter tomorrow.
The coordinator of Empower Foundation, Thanta Laowiriyakul, says the government's financial relief and support measures during the pandemic do not cover everyone. She added that some groups working in a nightlife business like singers and musicians were eligible for compensation and benefits, but people working in bars, massage parlours, and other nightlife venues weren't included.