World
"Pilots were very funny, very smart, very nice guys" – Lion Air boss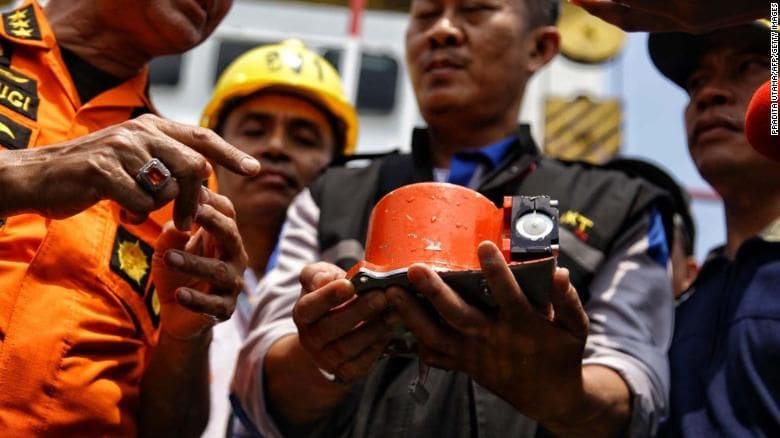 PHOTO: Indonesian media agency
Indonesia's national search and rescue agency says it's located the crashed Lion Air plane's landing gear, wheels and a large section of the fuselage.
Investigators have also found the flight data recorder, the "black box," from Lion Air Flight JT610.
The data recorder, more than anything else, will likely provide vital information about the plane's functions and performance in the minutes before the plane plumetted into the sea, just 19 kilometres off the coast of Java Island, Indonesia.
The Boeing 737 Max 8 crash on Monday killed all 189 people on board.
Muhammad Syauqi, heading up the search, says divers from the agency, the Navy, and the police were sent to sweep the search area. They plan on using a ship crane today to lift up the landing gear debris.
At this stage they have not heard the "ping" from the cockpit voice recorder, which records audio from the cockpit. It remains somewhere on the seabed, some 35 metres underwater. Along with the data recorder, the cockpit voice recorder will capture the actual conversations and communications between pilots and air traffic control.
Capt. Daniel Putut Kuncoro Adi, MD of the Lion Group declined to speculate on the causes for the crash.
"As a company we are waiting for the result from the National Transportation Safety Committee working with the black box" to determine what went wrong, Adi told CNN.
"They were very funny, very smart, very nice guys."
"We are sure they conducted themselves professionally and they struggled to save the aircraft."