From condoms to condos – Southeast Asia's sex tourism journey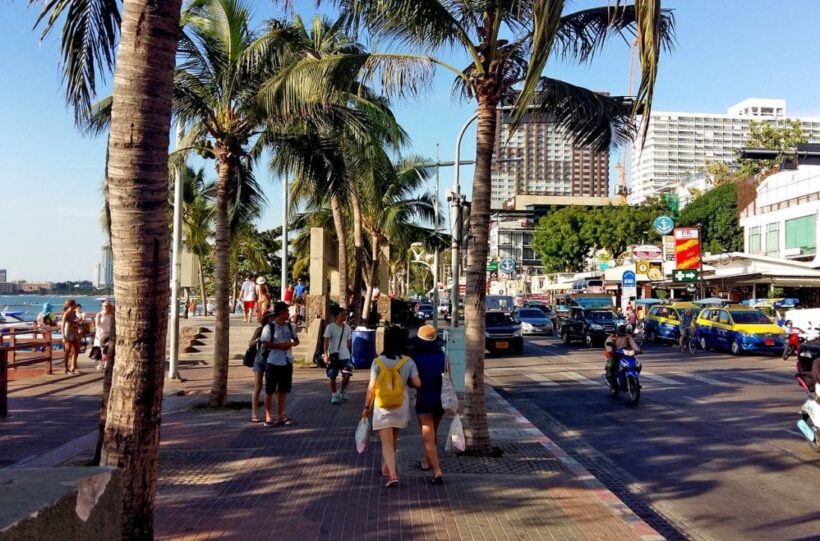 by Bill Barnett of c9hotelworks.com
"One thing I can assure them is that business will never be the same. Never."
This is a story that has all the epic elements of military power, big oil, sleaze, real estate, greed and ultimately transformation. Southeast Asia's sex tourism journey on a broad scale goes back to the 1960's and the Vietnam War.
While Hong Kong, Singapore, Manila and Bangkok were urbanized versions, it was beach destinations like Pattaya and Penang which attracted military personnel on R&R with the triple 'S' theme of sun, sand and sex. In the mid-1970's with the end of the Vietnam war, change was in the wind.
Enter the dragon – Asia's economic tigers unleashed.
The 1980's and 1990's was the turning point for the region, with the overseas Chinese bamboo network becoming a key economic shape of things to come, coupled with the emergence of reclusive Mainland China.
The writing was on the wall, as slowly red-light districts came under attack both by evolving democracies and displaced by development. One of the best examples of this is Manila's Ermita area, who's star quickly faded when nationalistic politics came into a play.
Bombs and oil give the industry a second breath
Still, there was a second breath for the sex destinations in this era which was fueled by the toxic duo of war and oil. First, the Gulf War momentarily rekindled the R&R market, which was followed by Afghanistan. Asia's strategic location to the chaos monkeys created a second act in this story.
Another key player was the oil sector, which both expanded in the Middle East and diversified to tap into Asia's developing energy markets. Both the military and oil industries are male dominated, have a similar approach to R&R. The resulting testosterone-fueled attraction to Asia's sex districts brought about an economic boom to bars, restaurants, small hotels and the related local economic micro-drivers.
Bricks and mortar crumble
One key element of the sex industry has been the evolution of the internet, and how the online social network connected buyers, sellers and those just looking to hook up. Who needs a bar when there was Craigslist? After the net changed the rules, next came smartphone messaging apps which allowed gentrification of the institutional sex industry.
At the same time, Southeast Asia's red-light industries were impacted by surging land valuations and an urban push as the regions traditional shophouse culture moved into the next generation of high-rise building. At the end of the day, a ravenous real estate appetite pushed out the sex venues, slowly but surely.
Changing places, the East becomes the new West
Today, if you travel across the region to once prolific sex tourism destinations like Angeles City in the Philippines where sexpats once roamed, the new denizens are the likes of property conglomerates such as Ayala, Megaworld and Filinvest.
In Hong Kong's once raunchy Wanchai district the tide has turned and now features hipster offerings such as the trendy Fleming or an upcoming St. Regis luxury hotel. Moving to Thailand, Pattaya was once one of Asia's biggest sin cities. A sign of the times there was the entry of Thai retailer Central Group which is acting as a catalyst of change.
As Asia's rising consumer class elevates, the mass model – be it tourism, low-cost airline carriers or entry level condos – have taken a strong hold of the market. In a region with easy door to door access to a third of the world's population on their doorstep, the importance of legacy Western reliance is rapidly diminishing.
Where do we go from here?
In my own home of Phuket, I can see the collision course between old and new business models in the entertainment district of Patong. Small business owners who have failed to understand the changing business dynamic are suddenly left out in the cold, as what was once thought to be set in stone, is suddenly fading day by day. One thing I can assure them is that business will never be the same. Never.
While speculation remains rife in the blogosphere about the dwindling traffic in Southeast Asia's once prolific sex tourism districts, the reality is if you want to find the masses, you'd best head to the mall or a nearby high-rise condo tower, as this is the new normal.
Keep in contact with The Thaiger by following our
Facebook page
.


Find more SE Asian News courtesy of The Thaiger.

Broke? Find employment in Southeast Asia with JobCute Thailand and SmartJob Indonesia. Rich? Invest in real estate across Asia with FazWaz Property Group or get out on a yacht anywhere with Boatcrowd. Even book medical procedures worldwide with MyMediTravel, all powered by DB Ventures.

China has the most atheists, Indonesia and Philippines the most believers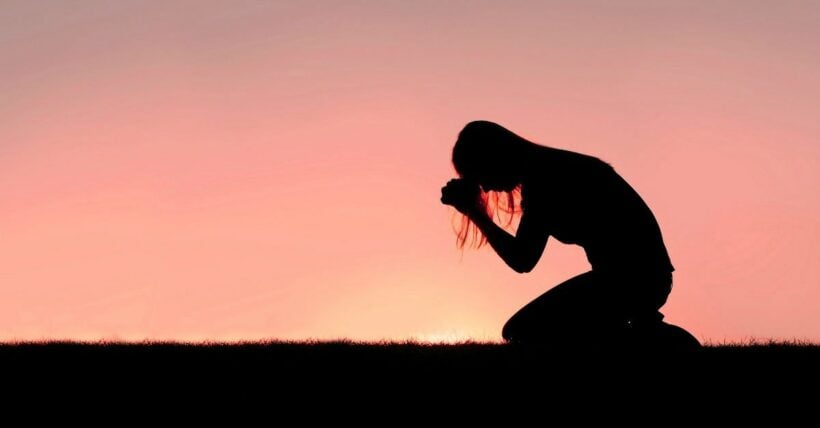 "According to the survey there is a connection between religiosity, beliefs and socio-demographic characteristics like age, income and education level."
China is the least believing country in the world but belief in a God gets 100% mention in countries like Indonesia, Bangladesh and Philippines, according to the survey by Gallup International.
According to the survey exploring religious tendencies of 66,000 people in 68 countries across the world, 62 per cent of people in the world define themselves as religious, 74% of people globally believe we have a 'soul' and 71% believe in a God. Another 56% believe in heaven, 54% in life after death and 49% in hell.
China has the highest percentage of atheists in the world with 67% not believing in any religion. Every seven out ten people are atheists, more than double than any other country. 23% consider themselves as non-religious. Less than 10% identify themselves as religious in China.
China's atheist percentage is followed by Japan, a long way behind in second place at 29%, Slovenia (28%) and Chech Republic (25%). Despite rapid industrialisation and urbanisation religion has stayed relevant in the South Korean region with only 23% identifying as atheist.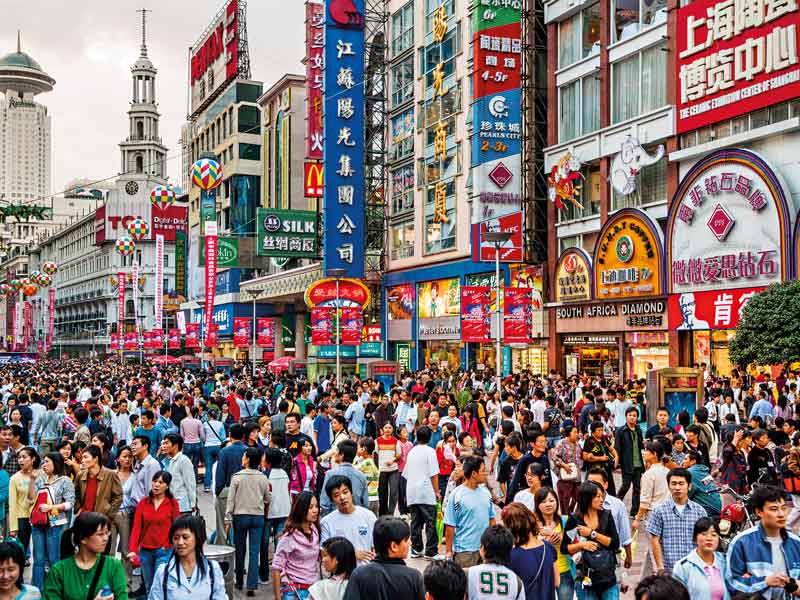 European countries like Belgium (21 %), France (21%) , Sweden (18%) and Iceland (17%) also have a large percentage of believing population.
Bangladesh, Indonesia and Philippines are the most believing countries with entire population claiming to believe in God, soul, hell and heaven. Thailand and Pakistan have 99% believing population, followed by India, Vietnam and Mongolia.
The survey shows that the levels of religiosity diminish as income and education levels increase. While 66% of people with low income affirm to be religious, this percentage drops to 50% among people with higher incomes. The same trend is verified in relation to education levels: 83% of people with lower education level are religious against 49% of higher level.
According to the survey there is a connection between religiosity, beliefs and socio-demographic characteristics like age, income and education level. As education and income levels grow higher, religiosity levels tend to go down. Also, the expression of different beliefs is higher among young people.
The level of education has a considerable influence on the perception of religion by the society. Women and young children show higher percentage for spiritual forces.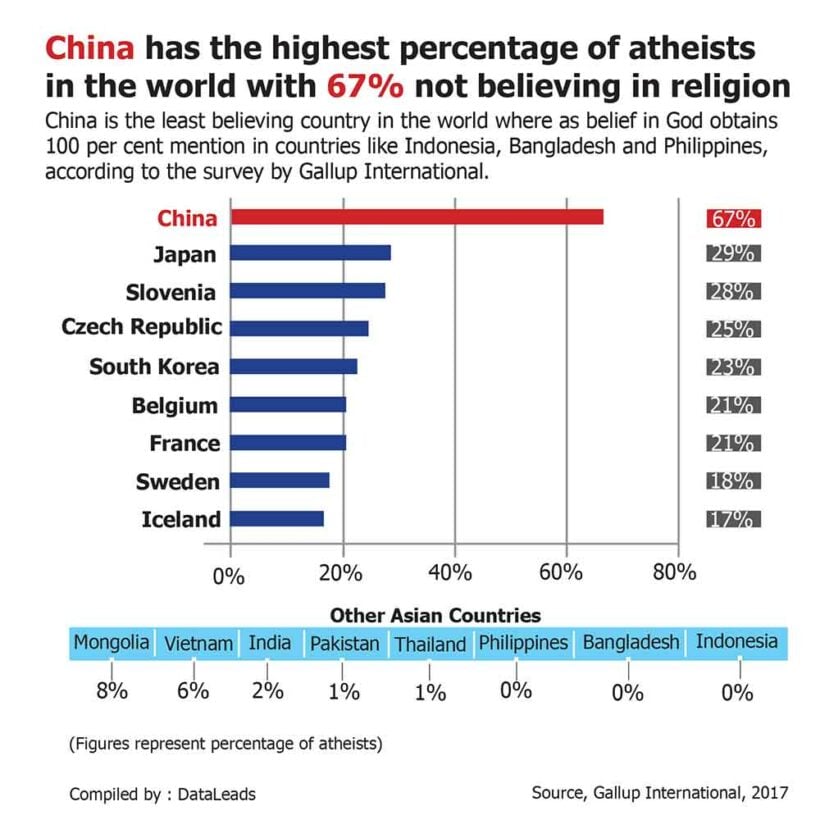 SOURCE: Data Leads
Keep in contact with The Thaiger by following our
Facebook page
.
Powerful 6.4 earthquake kills five in the Philippines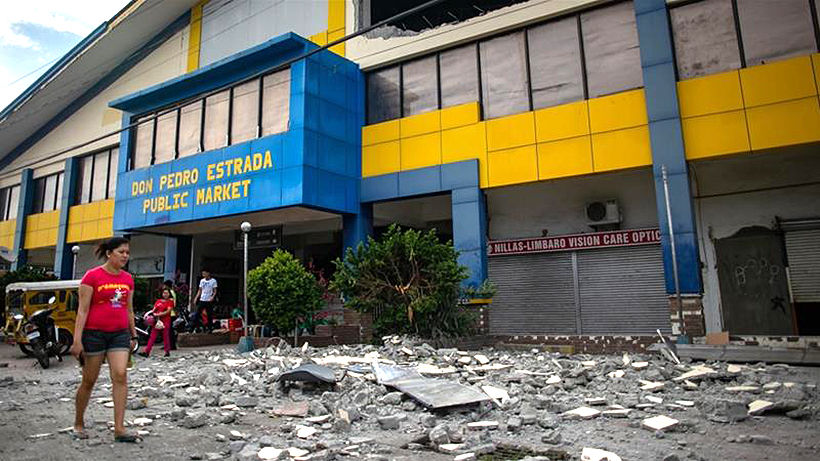 PHOTO: AFP
A strong 6.4 magnitude earthquake has struck the southern Philippines, killing five, including one child, destroying property and disrupting power supply. The death toll is expected to rise.
The powerful quake was felt across the Mindanao region, even causing a 3-storey shopping mall to burst into flames. Residents were evacuated and a child was killed when a house collapsed in the town of Datu Paglas.
AFP reports that the quake was 14 kilometres deep and followed by two aftershocks. The Philippines is part of the "Ring of Fire", a zone of constant seismic activity that stretches from Japan through Southeast Asia and across the Pacific.
Several injuries have been reported as a result of falling debris. The shopping mall that caught fire was evacuated when the quake struck, but it's not yet known if there were still people inside as the fire took hold.
The mall was still on fire three hours later as nearly 100 firemen battled to put it out.
Residents on the coast in Davao fled to higher ground fearing a tsunami, even though a government seismologist reassured people there was no tsunami risk as the quake had occurred inland.
It's understood that prisoners in the municipal jail in the town of Bansalan were also let out, but placed in handcuffs and held outside for the duration of the evacuation.
SOURCE: AFP
Keep in contact with The Thaiger by following our
Facebook page
.
Burmese surfing team head to SEAsia Games, a first for Myanmar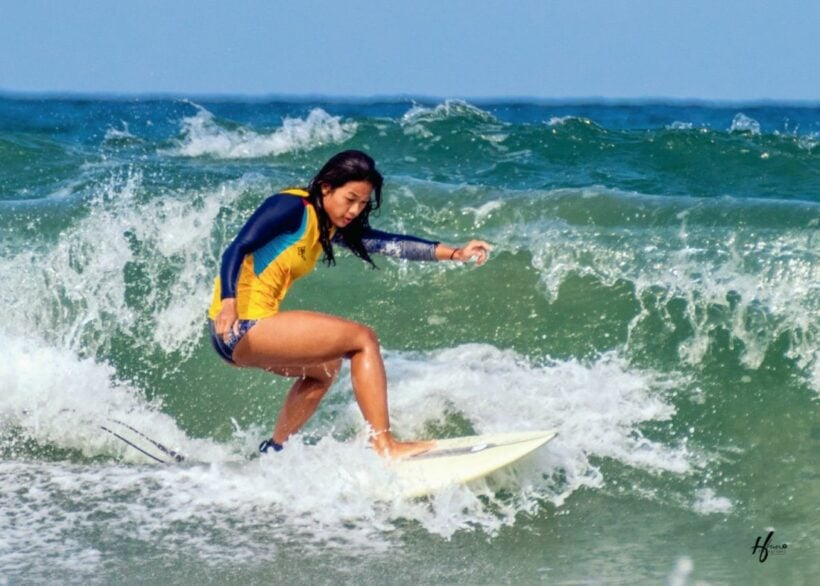 PHOTO: Burmese surfer Thwe Thwe Soe practicing off the coast of Ngwe Saung – Myanmore
Paddling hard and smiling, Thwe Thwe Soe flung herself up on the board just as a wave was breaking, spreading her arms out for balance before getting knocked off.
"I can't live without surfing. I did not expect to be chosen for the national team but I'm thrilled at the opportunity."
Thwe Thwe Soe was speaking after a day in the blue waters off the small coastal resort town of Ngwe Saung. Competitive surfing was barely known in Myanmar a few years ago but one local beach town is riding a wave of enthusiasm to the Southeast Asia Games for the first time ever.
The Southeast Asian country is flanked by surf-ready coasts to the west and south, but decades of military rule, lack of equipment and poverty kept aspiring athletes from testing the waters. The 25 year old encountered the sport while studying in southern California and has been hooked since, saying she "always feels happy" on the water.
Now she is going up against the region's giants at the December games in the Philippines. Thwe Thwe Soe has one of the best chances to medal among the handful of surfers going, but all are training hard.
"We surf for at least four to six hours a day," said American coach Robert Brickell, a 26 year old originally from New York.
The mild waves at Ngwe Saung present a paradox for competitive surfers – they are good to learn on but much tamer than the conditions in surfing hotspots. The team went to Bali in Indonesia for two months to get used to some "big wave surfing" and have made enormous strides in a short amount of time, Brickell said.
"My hope is that we can show everybody that people from Myanmar, we know how to surf, we know how to respect the ocean. And of course our hope is to win some meets."
The Surf Association of Myanmar was established only this year. The sport is slowly gaining prominence thanks to the impassioned surfers, most from a village near the beach and newcomers themselves. Ngwe Saung is the heartland of the growing craze and has now hosted several competitions.
"We hadn't heard of surfing before 2017. It will be a difficult competition but we will do our best for sure." said 19 year old Aung Min Naing.
SOURCE: Agence France-Presse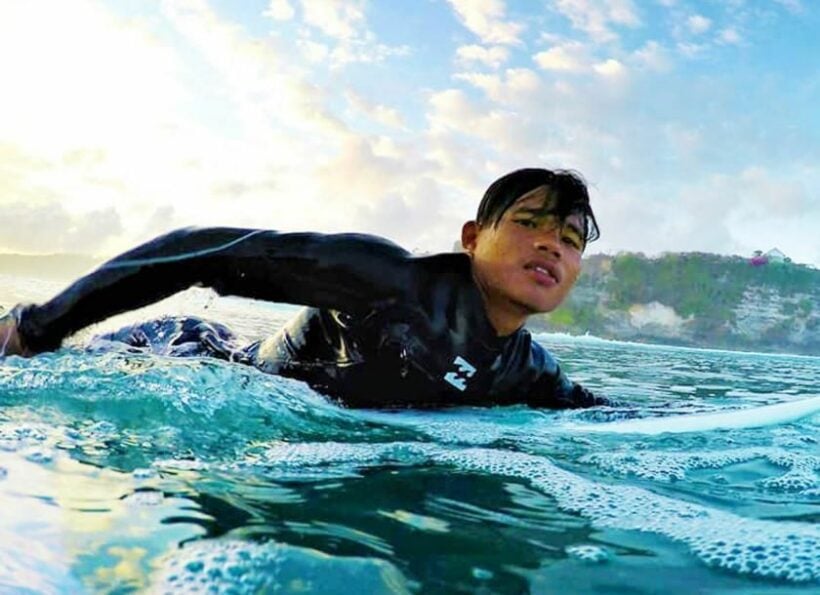 PHOTO: Aspiring new Burmese surfer, Aung Min Naing – MMTimes.com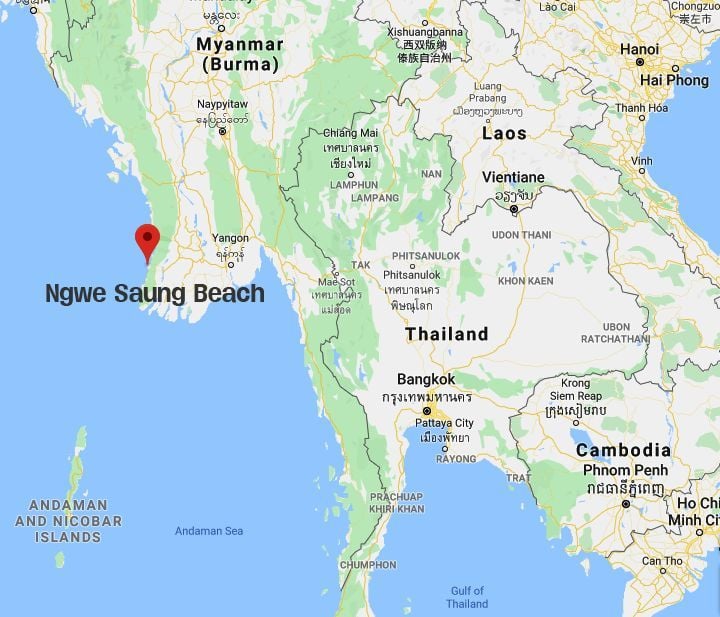 Keep in contact with The Thaiger by following our
Facebook page
.