A family of three grooms Vietnam's most edible golf course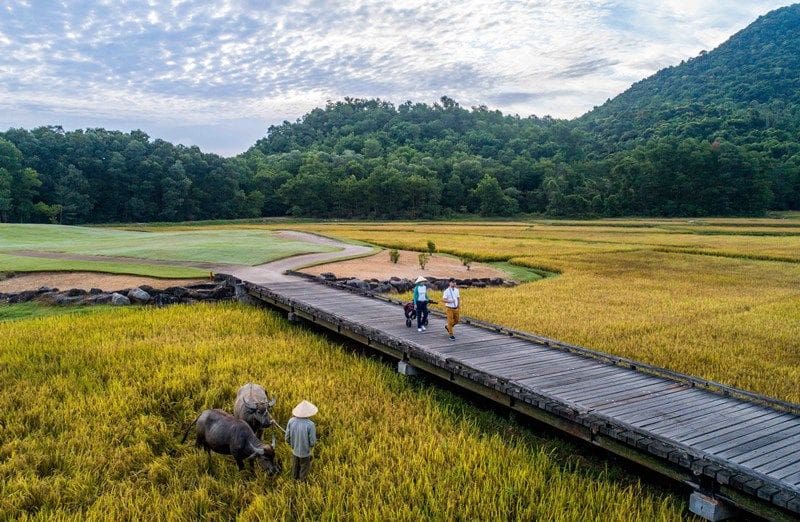 One of Vietnam's leading golf layouts, Laguna Golf Lang Company, is staying at the top of its maintenance game with the talents of a very special group of greenkeepers.
A family of water buffalo.
As every superintendent worth their salt will tell you, prime conditioning is key to the success of every leading golf course.
Dedicated greenkeeping staff at top clubs around the world deploy sophisticated hardware and a variety of innovative techniques to keep their layouts in world-class nick.
The legwork involved in maintaining the elevated status of the layout – a spectacular Nick Faldo-designed track where golfers encounter tropical jungle, ocean sand dunes, and rice paddies – is shared between man, machinery and beast.
"We are pretty sure it's a first in this part of the world to have animals performing such an important role on the golf course," said Adam Calver, Director of Golf, of the work carried out by father Tu Phat, mother Chi Chi and their calf, Bao, tending to four-hectares of rice fields located right in the middle of the course.
The paddies contour the 3rd and 4th holes and reappear in the back nine between the 13th green, 14th tee and run alongside the 15th fairway.
In the early days of golf, when courses were mostly laid out on public land it was not uncommon for sheep and cattle to roam freely across fairways and greens.
Even today at some courses – notably the wilder links clubs in remote regions of Scotland and Ireland – livestock play their party in trimming turf and thinning out rough.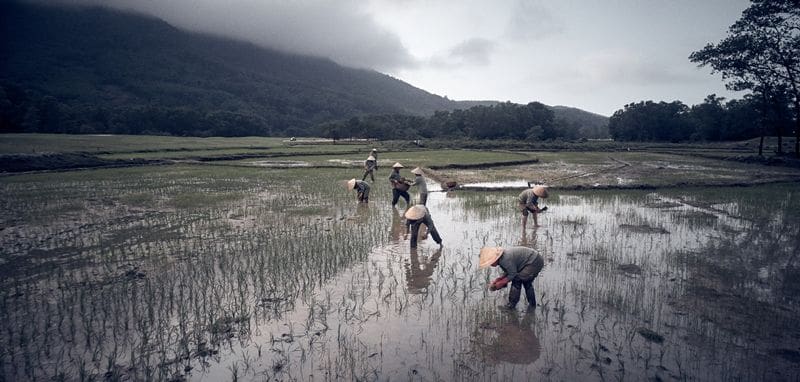 Courses in Asia though have been less willing to let animals in on the greenkeeping act – until now that is.
Even on the quietest days, the water buffalo are always out wading through the rice paddies and performing their duties.
"We looked at various methods to increase the aesthetics of the rice paddies between the harvests as continually mowing the fields to maintain vast rice terraces can consume a large amount of labor," adds Calver.
"The water buffalo act as bio-mowers while also protecting the traditional Vietnamese landscape."
The bovine threesome help to manage the paddies by eating excess weeds and crops in the area that would otherwise require machinery and manpower to maintain.
Not only do the animals provide a vital service in tending to the paddies, they supply an additional appealing optic to one of the most eye-catching sections of a golf course that is already strong on visual manna.
The paddy though is not just for show. Harvested twice a year, they yield up to 20 tons of rice that are used to support the organic farm and donated to families and seniors in the area.
"We knew that having the holes weave through the rice fields would be a unique and memorable experience for golfers," said Paul Jansen, the leading golf course architect who assisted Faldo with the design of the course.
"And also, there would be potential to give back to the community in a sustainable and regenerative fashion. All the best golf courses have character and sense of place and we felt if we could adapt our surroundings then we would be close to achieving something really good.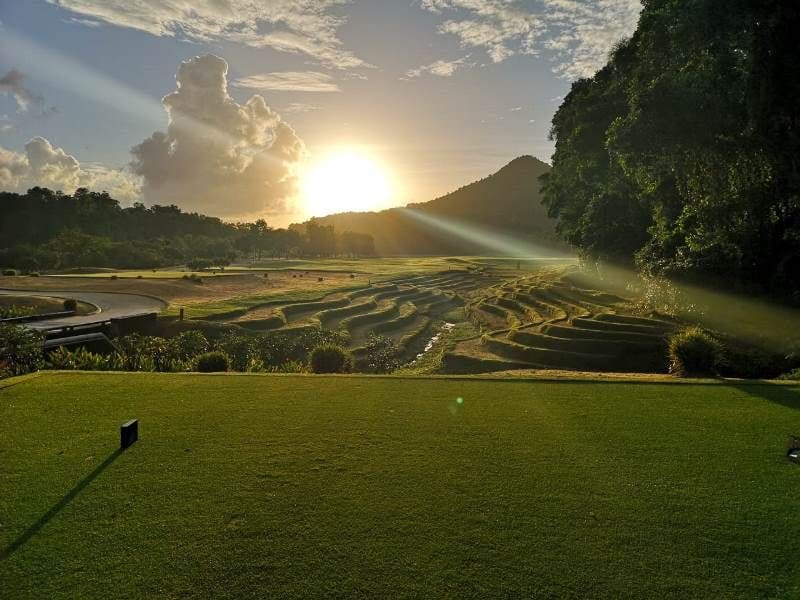 Find more SE Asian News courtesy of The Thaiger.

Broke? Find employment in Southeast Asia with JobCute Thailand and SmartJob Indonesia. Rich? Invest in real estate across Asia with FazWaz Property Group or get out on a yacht anywhere with Boatcrowd. Even book medical procedures worldwide with MyMediTravel, all powered by DB Ventures.

Looking to jettison some items before jetsetting away or chartering a yacht? Look no further than Thaiger Classifieds where you can find and post items, work, property and more for free. Be sure to check out YonderTours for things to do in Thailand and tours across the country.
BTS launch their new album on April 12, appear on Saturday Night Live the next day. Why this matters.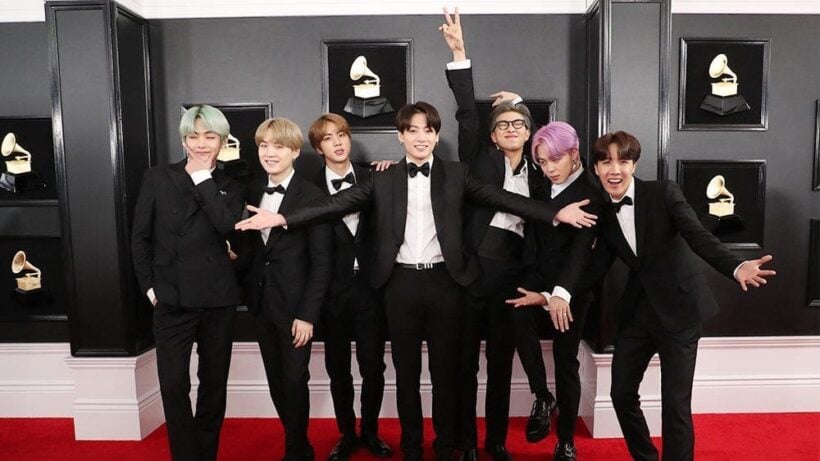 The music business is about to have another one of those seismic shifts in the next month as the power of the music business continues to dribble away from western record company influences to a more democratic, social media-driven, business model.
In the past two years, mainly, a small South Korean production house has re-tooled the massive world music business (and it is, first and foremost a 'business') with one product.
Bangtan Sonyeondan, better know around the world simply as BTS.
The seven members of the K-Pop phenomenon (and the word phenomenon is aptly applied in this case) actually debuted in 2013 after forming originally in 2011, but they're hardly an overnight success with real struggles threatening their success along the way. The BTS that writes, produces and performs in 2019 is a slick, highly professional performance and business unit that has, mostly by design, completely rejigged the fatally-wounded 'old' music business model. From a try-hard hip hop band to world-class music artists is a fascinating journey in the annals of the modern music business.
Also consider they've done this singing, mostly, in Korean.
Whilst the record companies continue to roll out the 'oldies' with another Greatest Hits compilation, or interpret their 70s and 80s heroes on the big screen (another guarantee to boost flagging music sales and downloads), there is some light at the end of the music tunnel which gives us hope of some great tunes ahead.
From first impressions the septet of BTS are just another fresh-faced boyband with catchy hooks, hair tosses and screaming fans – we've seen it all before, right? Except that they're South Korean in a white-washed music world.
But behind the facade is some raw talent, a highly skilled back-room and the use of social media as a jack-hammer, not just a tool. After charting two of their albums at #1 in the Billboard Hot 200 last year, a first for a Korean band, appearances on the American Music Awards, the Grammies, Ellen, all the popular Tonight Shows, the front cover of TIME and a series of sell-out concerts around the US, the seven young men are about to take the next big step, and it will be big.
Days after BTS announcing their forthcoming Map of the Soul: Persona album coming April 12, they also announced they are appearing on SNL, Saturday Night Live, (NOT Donald Trump's favorite TV show) the day after.
Saturday Night Live announced that BTS will make their musical debut with Emma Stone, a self-declared K-pop fan, on the April 13 episode.
SNL is a highly coveted stage for any performer and has the ability to bring an artist to new heights of their career. A pre-fame Adele performing in a 2008 episode went on to the highest-rated episode in 14 years and sent her 19 album to new highs on the charts.
BTS, although still in their early to mid-20s, are already seasoned live and television performers. There would be more BTS live YouTube clips on the net than any other performer, period. They know the performance craft and how to play an audience. The sales of their music speaks for itself, their YouTube click numbers are astonishing. Type 'BTS' into Google and you get 490,000,000 results!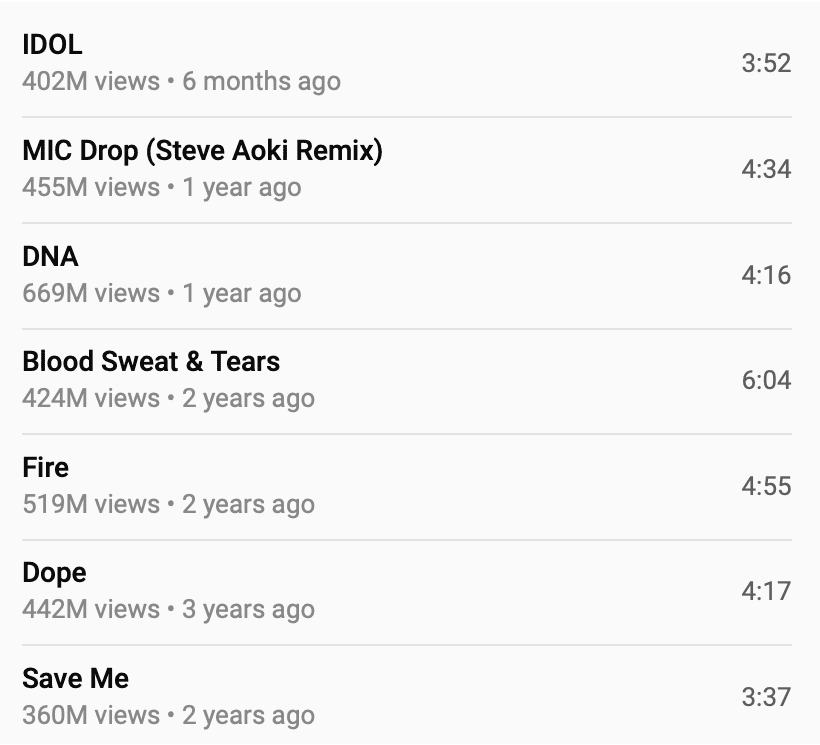 And that's part of the magic formula that separates them from just about every previous band. Whilst using social media is nothing new, BTS has amassed an enormous world-wide audience of music downloaders, ticket and merchandise buyers and sheer screaming hordes beyond anything previously attainable. And there's a lot more to come as the fan base spreads out of Asia into the rest of the world.
Of course it's easy to say the band came along at the right time, given the rise and rise in social media's impact on our lives. But they've been first band to really harness the power in ways most other bands never even thought about.
Their fanbase is called 'Army', an appropriate name given the onslaught on music fandom around the globe. That the enormous fanbase started in Asia and is spreading westward is something we've not seen before.
BTS also deliver a different message aimed squarely at their peers and not with the same gloss and sheen of most other K-Pop. It's sometimes raw, always relevant, reflecting their own battles and scars as young people growing up in a complex world. They cry, they share their fears, they argue on their videos, they're humble – it's very different.
The BTS-on-SNL program will be, easily, the biggest audience the show will EVER have, not by a little, by a LOT. That's quite an easy prediction given BTS's chart history, their YouTube viewer numbers, their growing appeal and the sell-out concerts, around the world.
For a crash course in BTS, check out this video (below). There are also thousands, yes thousands, of other videos apart from their award-winning music videos as well. Such is the power of Army, the power of social media, the power of good music well performed, and the hope that cream always, eventually, rises to the top.
The Saturday Night Live episode airs in the US on April 13.
Just one of the tourists – South Korean President visits Angkor Wat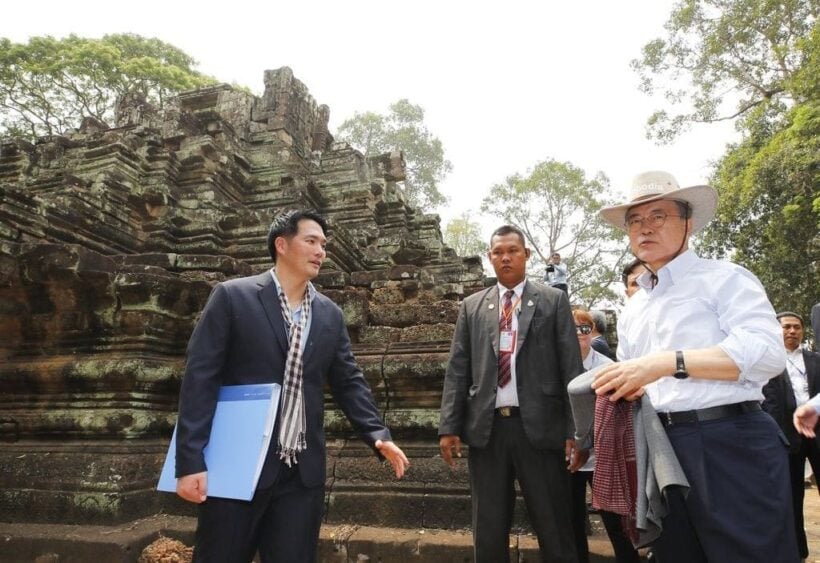 PHOTO: Yonhap News
South Korea's President Moon Jae-in put on his tourist clothes yesterday and roaming around with thousands of other tourists at Angkor Wat in Siem Reap. The ruins attract millions of visitors each year, making the ruins in Siem Reap province Cambodia's most popular tourist destination.
The world heritage site contains the remains of different capitals of the Khmer Empire, dating from the 9th to the 15th centuries.
Moon walked around the site for two hours at the site, posing for photos with officials and pausing to enjoy a coconut juice.
He is the first South Korean president to make a state visit to Cambodia in 10 years.
South Korea is one of Cambodia's biggest investors and source of tourists and the President's presence also delighted South Korean travellers, who clapped and shook his hand.
The appearance caps a three-day trip during which Moon met with Cambodian leader Hun Sen in the capital Phnom Penh on Friday.
SOURCE: AFP | Yonhap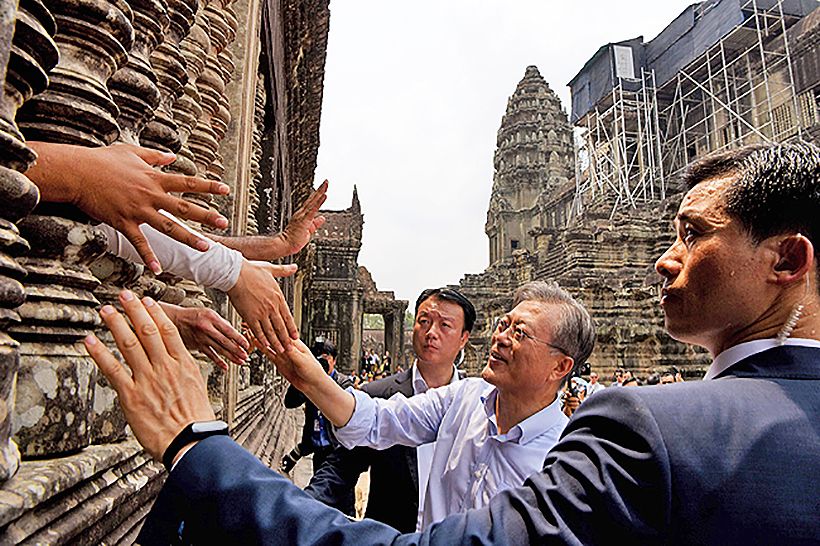 Facebook won't build data centres in countries with bad human rights records, except Singapore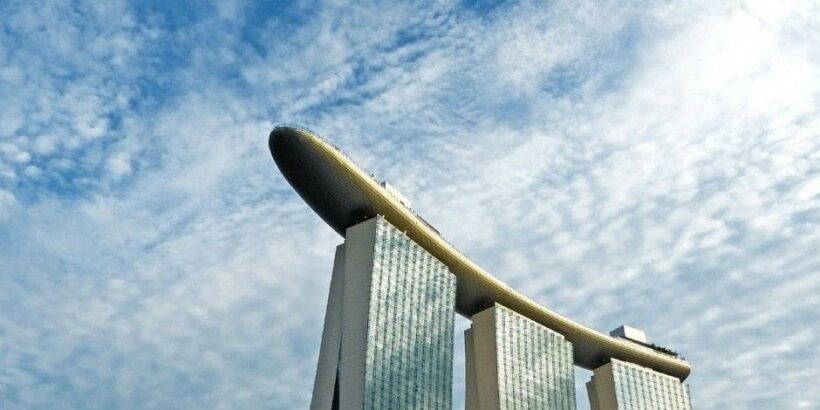 Mark Zuckerberg promised in a lengthy blog post that the company wouldn't build data centres in countries with poor human rights.
But he chose to ignore Singapore's track record in human rights, declaring the city-state home to Facebook's first data center in Asia to "serve everyone."
"As we build our infrastructure around the world, we've chosen not to build data centres in countries that have a track record of violating human rights like privacy or freedom of expression," said Mark Zuckerberg.
"If there are two things Singapore is known for, it's that there's no privacy nor freedom of expression," according to Zach Whittaker of TechCrunch.
For all its glitz and economic success, Singapore's human rights record falls far below internationally recognised norms.
The state, with a population of five million, consistently falls close to the bottom in worldwide rankings by rights groups for its oppressive laws against freedom of speech, limited rights to privacy under its expanding surveillance system, horrendous treatment of those in the LGBT community along with suppressed media freedom and threats of defamation lawsuits by the government.
Reporters Without Borders said Singapore has an "intolerant government," and Human Rights Watch called some of the country's more restrictive laws "draconian."
The government in Singapore retains broad powers to limit citizens' rights and to inhibit political opposition. In 2018, Singapore was ranked 151th out of 180 nations by Reporters Without Borders in the Worldwide Press Freedom Index. (Thailand ranked 140th in the same report)
Responding to criticism of Facebook's decision to set up data centres in the Asian city-state, Facebook rolled out a non-answer.
"Deciding where to locate a new data centre is a multi-year process that considers dozens of different factors, including access to renewable energy, connectivity, and a strong local talent pool," said Facebook spokesperson Jennifer Hakes.
"An essential factor, however, is ensuring that we can protect any user data stored in the facility."
Ironically, Facebook is often a target for Singapore's government to crack down on vocal opponents of its draconian laws. Additionally ironic is the Singapore government's heavy use of local social media as a means of spreading its news and propaganda.
Google, Amazon, Microsoft, Linode, DigitalOcean and OVH all have data centres located in Singapore.
SOURCE: TechCrunch