OPINION: Well, here's another nice mess you've gotten me into – Brexit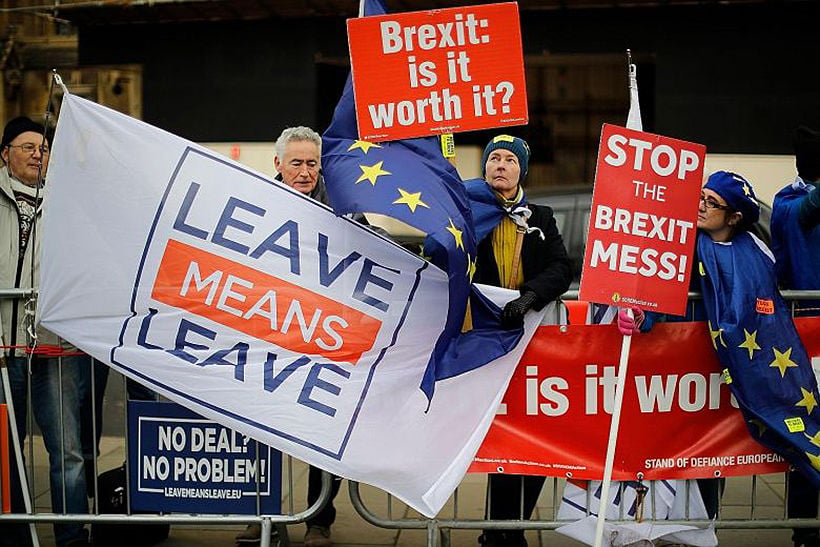 OPINION: David Skelcey, Thailand
(The opinions expressed in this article do not necessarily reflect the opinion of the owners, staff or management of The Thaiger)
Whether you are British or not, it will be hard to escape yesterday's news that British Prime Minister Johnson has been dealt a massive blow by the UK's highest court over his decision to suspend parliament. The unanimous decision by no less than 11 judges has left 'Remainers' jubilant and 'Leavers' foaming at the mouth. In the judge's opinion, misleading the Head of State, is unlawful and MPs will return to normal business in the house today.
Satire pages are already having fun with the news… 'Queen invites Johnson to friendly meeting in Paris road tunnel', while pro-Brexit pages are fuming with memes about democracy being betrayed and conspiracy theories that the judges have been bribed by the EU.
Three years after the referendum the country is more divided than ever. Friendships have been lost, family relationships have broken down, businesses have shipped out, our currency is crashing and the world looks on, slowly shaking its head in a mixture of disbelief, bewilderment and occasional amusement.
The Brexit referendum was called by Conservative PM David Cameron in 2016 and was brought about after decades of in-fighting in the party over the UK's continued membership of the EU. A new threat had also emerged, with Nigel Farage, the millionaire stockbroker and his UK Independence Party (UKIP). Cameron was counting on the vote to be won for Remain, and campaigned for such, as did all the main parties officially.
But there was a spanner in the works. He was Mayor of London at the time and refused to take a side until the last minute, and his clever act of dithering about while he worked out which side his bread was buttered would later see him become Prime Minister Johnson.
True to his form of consistently lying to everybody about everything (check this BBC interview here), his previous career was as a journalist, where he spent twenty odd years writing fallacious stories about EU laws, along with many other sections of the press. Once he officially joined the Leave campaign he teamed up with arch-leaver and campaign director Dominic Cummings, a maverick who has never been elected but is now Johnson's most senior special advisor.
It's widely suspected he was responsible for the attempt to suspend parliament in order for Johnson to get the UK out of the EU by October 31st. "Do or die" as Johnson puts it – which basically means "with a deal or without a deal". The 'deal' relates to trade, customs, the rights of EU citizens in the UK and UK citizens living in other countries of the EU (notably Spain).
Without a deal, no-one really knows what is going to happen, although according to Leavers, we got through two world wars and many years of prosperity before we joined the EU, so everything is going to be jolly spiffing and tip-top, like it was in the 'good old days'. Britain is going to be Great again. (Sound familiar?)
For non-Brits who are struggling to keep up with this saga, don't worry – most people at home are too. The twists and turns of this sorry tale are dizzying even for the most avid political observer and most of us have never seen such political turmoil in our lives. So how did it come about, and why should I even care about it if my family and I have expatriated ourselves to The Land of Smiles?
Well, I may be 10,000km away from the UK but only one metre away from my computer screen. My friends and family are still there, many of them running businesses. Our income comes from the UK and as the £/THB divide widens almost daily, our living costs are increasing constantly.
Although British tourist footfall in Thailand has been on the decline for years, it's certainly not going to be revived anytime soon, and our own future here will be increasingly in doubt if the situation worsens further.
We're into our third year living in Phuket now, and as relative newbies there has been a lot to learn. We've taken most of it in our stride – getting used to the roads, the customs and culture, and slowly learning the language at our Thai classes. But the thing that has thrown me the most is the political leanings of my fellow countrymen. And I say 'men' because they are all men, all white and all of a certain age (55+ ish), and are all apparently pro-Brexit. In my circles they are affectionately known as 'gammons' due to their pinkish, rotund features. I only know one British female here, who is a teacher at our kids' school and is very much anti-Brexit.
This bears out with the voter demographic in the referendum. (Or neverendum as some like to call it.) Some very detailed analysis can be found here, but basically older people and those living in regional and rural areas mostly voted Leave, whilst younger voters and those living in metropolitan areas mostly voted Remain. It has been established that xenophobia had a big part to play in the Leave vote winning.
So I find it rather surprising that so many expats – essentially immigrants – choose to support the 'pull up the drawbridge' mentality of Brexit, having moved to a foreign country, setup businesses, married a local and had kids etc. Many of my European friends in the UK are leaving, and many of my UK friends in the EU are panicking, while expats here are throwing their arms up in the air about Thailand getting strict on their asses.
So why vote and support the same treatment for foreigners in your home country, especially when you're not even there (and some haven't been back for years)?
In my opinion, Britain has been sold a lie. Johnson has been rightly floored. This week I've been studying ASEAN trade agreements. Anyone who thinks switching to 'No deal/WTO' terms will be easy has never tried analysing tariff charts.
I hope the country can recover before we become the laughing stock of the world, if we are not already.
Keep in contact with The Thaiger by following our
Facebook page
.


Find more SE Asian News courtesy of The Thaiger.

Broke? Find employment in Southeast Asia with JobCute Thailand and SmartJob Indonesia. Rich? Invest in real estate across Asia with FazWaz Property Group or get out on a yacht anywhere with Boatcrowd. Even book medical procedures worldwide with MyMediTravel, all powered by DB Ventures.

Thailand's swift response to the 'fall armyworm' pest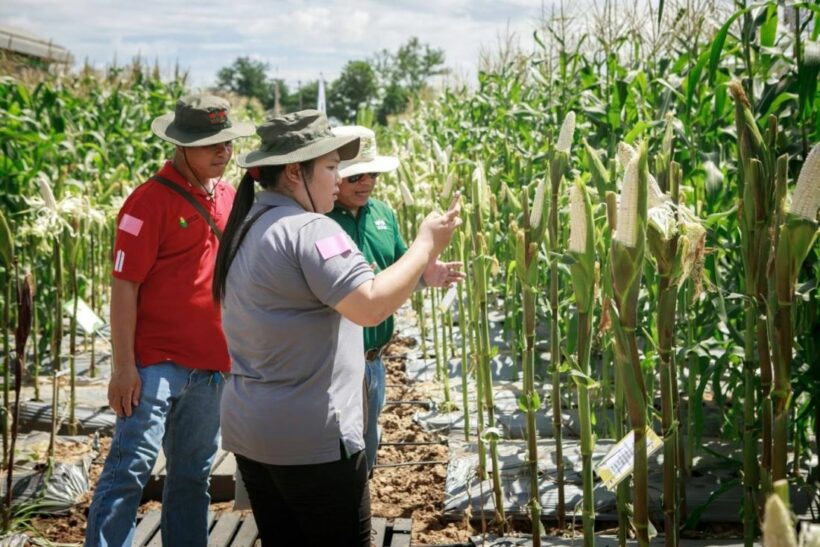 OPINION: Somsak Samanwong – Regional Technical Educator for APAC, Corteva Agriscience. PHOTO: East-East Seed
In Thailand, corn is an indispensable staple crop, used as an important source of feed for a thriving poultry and livestock industry. About 1.04 million hectares of our land is used to produce corn, with this year's yields estimated at a record high of 5.3 million tonnes.
As Thailand becomes increasingly recognised as a major world food exporter, our reliance on corn is growing to meet consumer demand for meat, both locally and globally – we are currently the third largest chicken exporter in the world. For many of us, it comes as a surprise that this ordinary but versatile crop is intrinsic in fuelling our status as the "kitchen of the world".
A small but powerful threat
However, this established position and the very growth of our food economy is currently under siege from the rise of fall armyworm, a pest so damaging that it can destroy corn crops overnight. The fall armyworm is an insect native to the Americas, where it has caused significant damage for decades. With a zealous appetite for corn, the pest quickly began to ravage crops in the Africa region following its arrival in 2016, causing losses of $13.3 billion.
Fall armyworm started moving closer to home, spreading across Yemen, India, Bangladesh, Sri Lanka and Myanmar, before reaching Thailand in December 2018. Since then, around 50 corn-growing provinces have been infested, particularly in the west of Thailand.
Fall armyworm infestations can result in yield losses for corn of up to 50%, which can have devastating implications – for those whose livelihoods rely on their crops, but also for the poultry and other meat production industries whose success and expansion heavily depend on their produce.
What makes fall armyworm so challenging to control is its high reproductive capacity and long migration distances. The pest has been known to migrate up to 1500 km3, slightly more than the distance from Kuala Lumpur to Bangkok, covering up to 100 km per night. Couple this ability to travel with rapid reproduction – four generations of fall armyworm can be observed in a single corn crop – and you have a devastating mix.
Recognising the tremendous impact of fall armyworm on the nation's farmers and our food security, the Thai authorities and key stakeholders across the agriculture industry have come together, uniting efforts to equip our farmers with the tools they need to help manage the spread of fall armyworm. By applying our learnings with fall armyworm in response to future threats, we can help to ensure our farmers are empowered and our nation's food supplies – for Thailand and for the rest of the world – are protected.
Taking swift and decisive action
Thailand's Department of Agriculture responded to the first FAO warning of fall armyworm in India by setting up a surveillance program to monitor corn growing states along the shared border with Myanmar. During this time, informative materials about fall armyworm and the ongoing surveillance program were shared with relevant agencies, universities, and most importantly, corn farmers.
Establishing communication between the authorities and those on the ground was and remains an important focus, and a telephone hotline and Line account were set up so that farmers are able to report potential infestations. As a previously unseen pest in Thailand, setting up infrastructure to monitor crops in the recognition of fall armyworm was pivotal to aiding a quick response.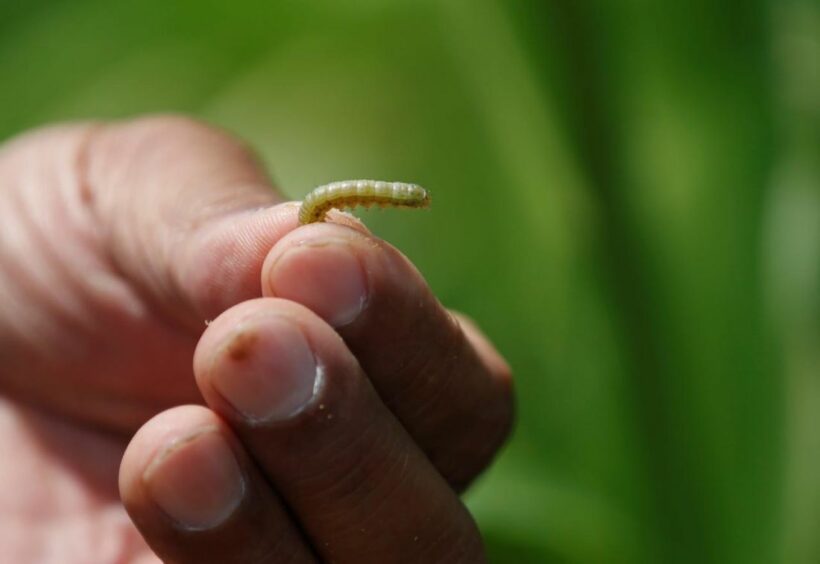 Imparting knowledge through educational efforts
Knowledge-sharing between the authorities, academic experts, farmers and industry is crucial in the fight against threats like fall armyworm. In November 2018, an educational programme for Thailand's authorities developed with the Insecticide Resistance Action Committee (IRAC) by CropLife Asia helped to provide senior agricultural and food industry leaders with in-depth information about fall armyworm and its habits.
By sharing knowledge of the pest between the government and affected industries, accurate and up-to-date information could spread across the country almost as quickly as fall armyworm itself.
Farmers remain at the heart of agriculture, and thus, in-field education is of paramount importance to safeguard crops.
Through a series of training programmes and the provision of educational materials, farmers were educated on and empowered to adopt an Integrated Pest Management (IPM) approach, as recommended by the World Trade Organisation on Sanitary and Phytosanitary Measures, to control and prevent the spread of fall armyworm. IPM combines pre-emptive treatments, scouting, monitoring and targeted treatments to protect the health of corn crops from seed to plant, and, in turn, to protect Thailand's food security.
Equipping farmers with the necessary tools
In adopting an IPM approach against fall armyworm, it is our role as agriscience experts to ensure farmers have access to safe, effective and greener solutions to control its physical spread. And, through the development of innovative technologies, solutions are available to provide farmers with long-lasting control of fall armyworm, whilst being environmentally safe to use.
Amparar®, Corteva Agriscience's foliar spray, contains the active ingredient Spinetoram and has been recommended for use in corn in Thailand to help protect corn crops against fall armyworm. It controls the insects in two ways – through ingestion and contact by the pest, providing a quick knock-down for lasting control. Amparar® has been awarded the prestigious Presidential Green Chemistry Challenge Award for its positive environmental profile and margin of safety towards beneficial insects. It is recommended by the Thai authorities as the top crop protection product for managing fall armyworm.
Our fight against fall armyworm has brought to light the invaluable role of corn in the development of Thailand as global provider of food. Perhaps even more importantly, it has helped to demonstrate how much can be achieved when public and private sectors work together in response to those that threaten our food security. We must continue to activate and engage all stakeholders – from farmers, governments, industry and academia – to ensure that, whatever the next threat to our "kitchen of the world", we remain poised for action to protect it.
Keep in contact with The Thaiger by following our
Facebook page
.
Buddhists call for boycott of Hilton & Waldorf Astoria Hotels with the opening of Siddhartha Lounge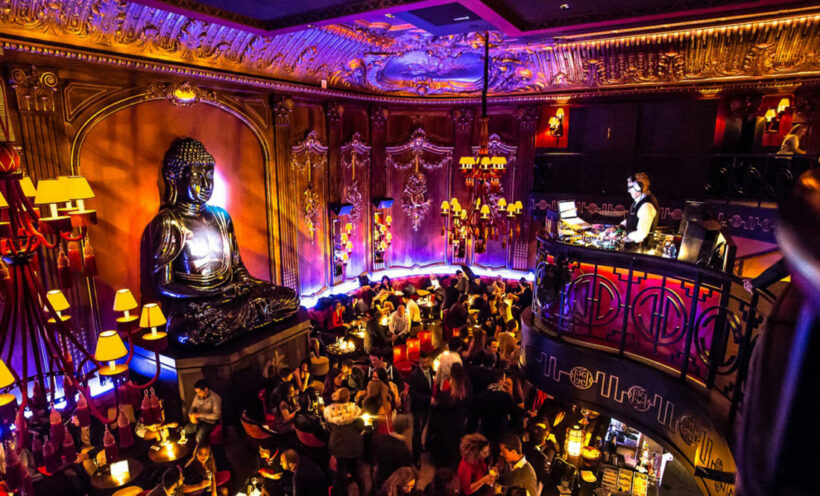 OPINION: The Buddhist Times
Since its creation in 1996, Buddha-Bar Paris has been using the name and image of Buddha in it's Bars and Hotels throughout the world. Typically the franchises use large statues of Buddha in their Bars and around dance floors and in restaurants similar to a Buddhist temple.
What makes the use of Buddha's image in these bars most insulting to Buddhists around the world is that Buddhism does not support the consumption of alcohol. So to use the Buddha's image as decoration to promote the consumption and sale of alcohol and as a prop on dance floors and in restaurants is especially disrespectful and hurtful to Buddhists.
Now comes a further insult with the Buddha-Bar franchise opening the Siddhartha Lounge at Waldorf Astoria Ras Al Khaimah. (Siddhartha Gautama being the full name of Buddha).
According to the Knowing Buddha Organisation in Thailand what the Buddha-Bar franchise is doing is not only disrespectful but it is immoral. The foundation points out that "Respect is Common Sense".
Buddhists feel hurt by the misuse of the name and image of their father, as people of other faiths would be if the image of Christ or Mohammad were used to promote bars and nightclubs.
The Buddha–Bar, restaurant, and hotel franchise created by French-Romanian restaurateur Raymond Vișan and DJ and interior designer Claude Challe, with its original location having opened in Paris, France in 1996.
Raymond Vișan, according to Wikipedia, had the idea of establishing the chain of restaurants and bars which came from his fascination with the Orient. However at the age of 60 Visan suddenly died of terminal cancer. The franchise was continued by co-founder Claude Challe and Vișan's wife Tarja, who took over the reins of the Buddha Bar franchise upon Vișan death.
Critics of the Vișan's and Claude Challe say that these self described artists and creators have created nothing but bad Karma and Sin for themselves. They suggest that Buddha-Bar franchise is a form of "grotesque Plagiarism " which has merely hi-jacked a 2500 year old religion, using the name and image of Buddha, who imparts peace, compassion and loving kindness, for the purpose of selling alcohol and making money. As any case of plagiarism it is expected that Buddha-Bar and Waldorf Astoria will soon find them selves in the courts say Buddhims advocats.
Buddhist around the world are calling the Boycotting of Waldorf Astoria Hotels Hilton Hotels, Buddha-Bars and the music of Claude Challe, demanding that they stop using the image of Buddha and instead creat their own brand.
The views expressed in this editorial do not necessarily reflect the opinions or views of The Thaiger or its staff
Keep in contact with The Thaiger by following our
Facebook page
.
Pattaya getting set for the Indian era – OPINION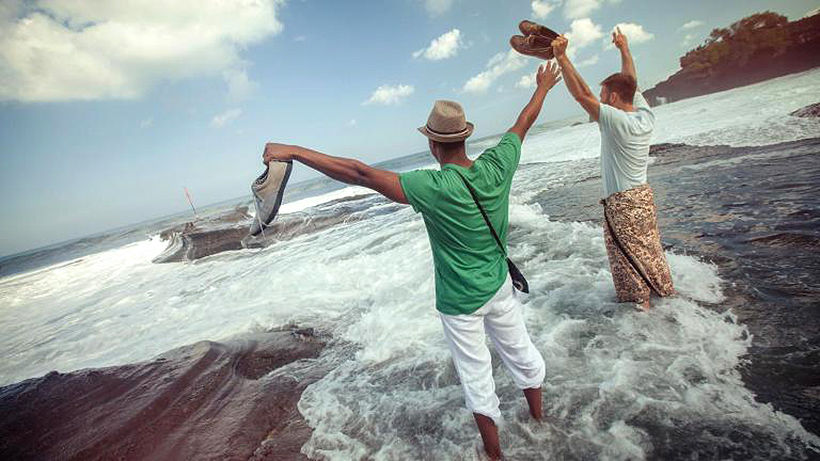 I was a bit taken back by posters across the social networks where I shared the post that simply would not accept the Indians were bringing any value to Pattaya. Claiming Thailand would regret squeezing out the Western market and turning to the Chinese and Indians. It came across as sour grapes to me and also a delusion of grandeur from many of the Brits and Aussies that for some reason hold themselves on such a high global status.
I am a Brit and in the past probably have fallen victim to such delusions but am now refocused and aligned to the shift in the global market. I can see just how real this Chinese and Indian market has become and see no reason for it to not to continue growing.
According to Tourism Authority of Thailand, Indian arrivals into Thailand is expected to reach 5 million by 2023.
It is well documented what is happening in Thailand with the Chinese tourist and investor but still, the Indian market gets skirted over by many who refuse to accept anything other than the stereotypical images.
But they are wrong to do so and I think the winners in Pattaya will be those that embrace the Indian market as there is an increasing percentage who have good money in the pocket and are ready to spend it.
Just this week I was with a hotel developer and they exactly spoke of the shift in investors that parallel what we are seeing through tourism. They said before the Western market was good but now that has cooled, then the Russians came but that too has eased off; both due to changes in exchange rates from their end. Then the Chinese started to buy but as their exchange rates became less strong against the baht and getting money out of their country that slowed, but now has recovered somewhat.
He then said what others have also been saying, that the Indians were now becoming a very important market for selling too.
Whilst many restaurants are looking to target the F.I.T (Free Independent Traveller) Chinese tourist, I personally think the Indian tourist is a better fit for Western-type business in town.
Read the rest of the editorial HERE
Keep in contact with The Thaiger by following our
Facebook page
.