British PM accepts ruling from Supreme Court but what does it mean?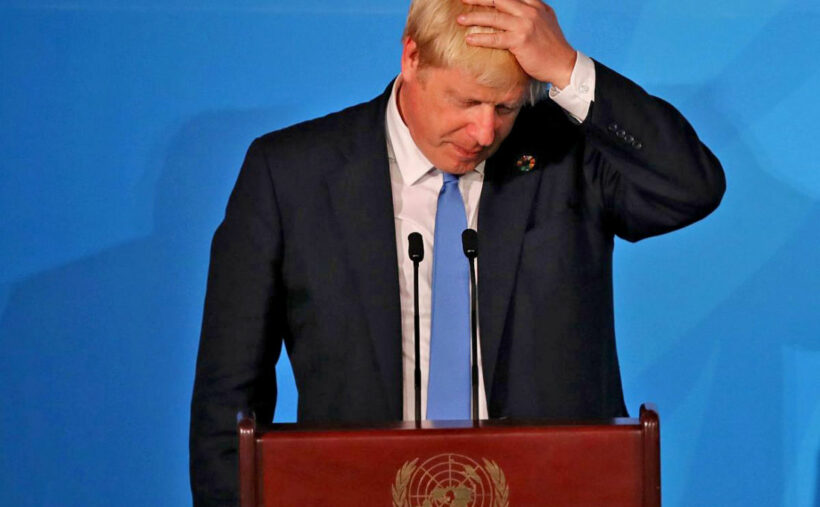 PHOTO: Mr. Johnson just before speaking about today's Supreme Court ruling, from New York – Getty
"In constitutional terms, it means that the court's powers to allow parliament to have its say are stronger than an order issued by Queen Elizabeth II."
by Dario Thurburn
The British PM Boris Johnson says he disagrees with, but will respect the Supreme Court ruling which found his decision to suspend parliament unlawful.
"I have to say that I strongly disagree with what the justices have found. I don't think that it's right but we will go ahead and of course parliament will come back," he said from New York.
Tuesday's ruling by the UK Supreme Court, which found Boris Johnson's decision to suspend parliament unlawful, is a humiliating blow for the British PM and has momentous implications for Britain's constitutional order.
PM Johnson announced the behind-closed-doors suspension decision – known as a prorogation – on August 28 while most MPs were still away on their summer holidays. It caused widespread outrage as it was widely interpreted as a bid to limit the scope for MPs to have a say on Johnson's hardline Brexit strategy.
Multiple legal challenges were announced almost immediately, culminating in todays's ruling by the highest court in the country. Here is a rundown of the main questions it raises:
What did the court decide?
The court's 11 judges decided first of all that they had the power to issue a ruling since "the courts have exercised a supervisory jurisdiction over the lawfulness of acts of the government for centuries".
It then ruled that Johnson's decision was "unlawful because it had the effect of frustrating or preventing the ability of parliament to carry out its constitutional functions without reasonable justification".
It said the advice that Johnson had given to Queen Elizabeth II, who as head of state formally issued the prorogation order, was "unlawful, void and of no effect".
Why is this significant?
Suspending parliament was a key part of Johnson's plan to deliver Brexit by October 31, even though MPs managed – in the short time they were able to meet after their summer break – to pass a law that could undermine this.
The decision also sets precedent, meaning that Johnson will face legal difficulties in trying to suspend parliament again. In constitutional terms, it means that the court's powers to allow parliament to have its say are stronger than an order issued by Queen Elizabeth II.
The court said that the circumstances were "exceptional" because of the looming prospect of Brexit, calling it a "fundamental change" for the country.
Parliament "has a right to have a voice in how that change comes about".
When will parliament convene?
The ruling says the prorogation order was "void and of no effect" and that it was up to House of Commons speaker John Bercow and House of Lords speaker Norman Fowler to decide when to meet "as soon as possible".
Bercow has asked parliamentary authorities to make preparations for MPs to resume their proceedings from 10.30am UK time tomorrow.
He said the judges had "vindicated the right and duty of parliament to meet at this crucial time to scrutinise the executive and hold ministers to account".
The court said it was "not clear" whether any steps would be required from Johnson but if they were, "the court is pleased that his counsel have told the court that he will take all necessary steps to comply with the terms of any declaration made by this court".
Will Boris Johnson resign?
The ruling is a huge embarrassment for Johnson, who has insisted his suspension of parliament was entirely legal because it was time for a new session to deal with his ambitious domestic agenda.
But it is unlikely the PM, who has only been in power since July, will step down.
Although his position in parliament is weak, opinion polls suggest his battles with MPs and judges over Brexit may actually be making him more popular with voters.
SOURCE: Agence France-Presse
Keep in contact with The Thaiger by following our
Facebook page
.


Find more SE Asian News courtesy of The Thaiger.

Broke? Find employment in Southeast Asia with JobCute Thailand and SmartJob Indonesia. Rich? Invest in real estate across Asia with FazWaz Property Group or get out on a yacht anywhere with Boatcrowd. Even book medical procedures worldwide with MyMediTravel, all powered by DB Ventures.

Nigerian astronaut needs $3 million to get home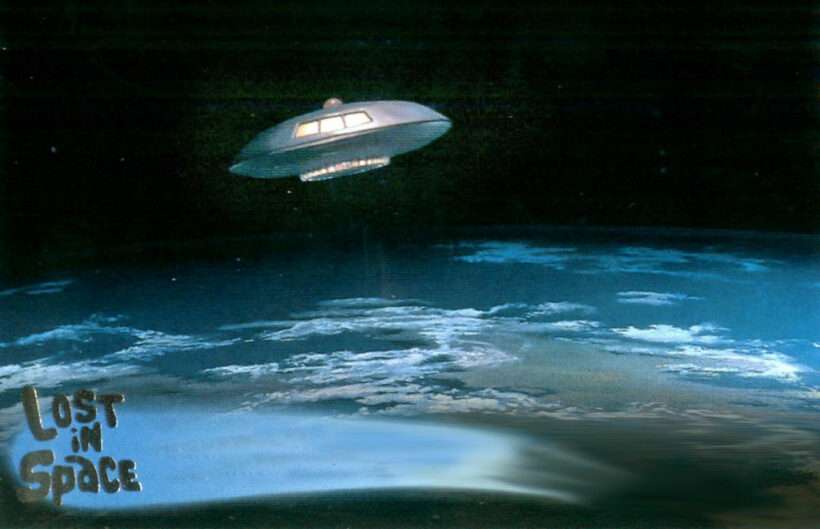 PHOTO: Lost In Space? Or lost in reality? Maybe someone will fall for it – Lost in Space's Jupiter 2
The Nigerians have somewhat of a reputation for scams and scammers. Who hasn't received an email offering loads of cash in return for your bank account and a moderate deposit? But this letter takes the famous Nigerian Scam to another level. Or perhaps it's true (we don't think so…)?
Subject: Nigerian Astronaut Wants To Come Home
Dr. Bakare Tunde – Astronautics Project Manager
National Space Research and Development Agency (NASRDA)
Plot 555, Misau Street, PMB 437
Garki, Abuja, FCT NIGERIA
Dear Mr. Sir,
REQUEST FOR ASSISTANCE-STRICTLY CONFIDENTIAL
I am Dr. Bakare Tunde, the cousin of Nigerian Astronaut, Air Force Major Abacha Tunde. He was the first African in space when he made a secret flight to the Salyut 6 space station in 1979. He was on a later Soviet spaceflight, Soyuz T-16Z to the secret Soviet military space station Salyut 8T in 1989. He was stranded there in 1990 when the Soviet Union was dissolved. His other Soviet crew members returned to earth on the Soyuz T-16Z, but his place was taken up by return cargo. There have been occasional Progrez supply flights to keep him going since that time. He is in good humor, but wants to come home.
In the 14 years since he has been on the station, he has accumulated flight pay and interest amounting to almost $ 15,000,000 American Dollars. This is held in a trust at the Lagos National Savings and Trust Association. If we can obtain access to this money, we can place a down payment with the Russian Space Authorities for a Soyuz return flight to bring him back to Earth. I am told this will cost $ 3,000,000 American Dollars. In order to access the his trust fund we need your assistance.
Consequently, my colleagues and I are willing to transfer the total amount to your account or subsequent disbursement, since we as civil servants are prohibited by the Code of Conduct Bureau (Civil Service Laws) from opening and/ or operating foreign accounts in our names.
Needless to say, the trust reposed on you at this juncture is enormous. In return, we have agreed to offer you 20 percent of the transferred sum, while 10 percent shall be set aside for incidental expenses (internal and external) between the parties in the course of the transaction. You will be mandated to remit the balance 70 percent to other accounts in due course.
Kindly expedite action as we are behind schedule to enable us include downpayment in this financial quarter.
Please acknowledge the receipt of this message via my direct number 234 (0) 9-234-XXXX only.
Yours Sincerely, Dr. Bakare Tunde
Astronautics Project Manager
XXXX@nasrda.gov.ng
Keep in contact with The Thaiger by following our
Facebook page
.
Thousands of Japanese rescuers looking for survivors of Typhoon Hagibis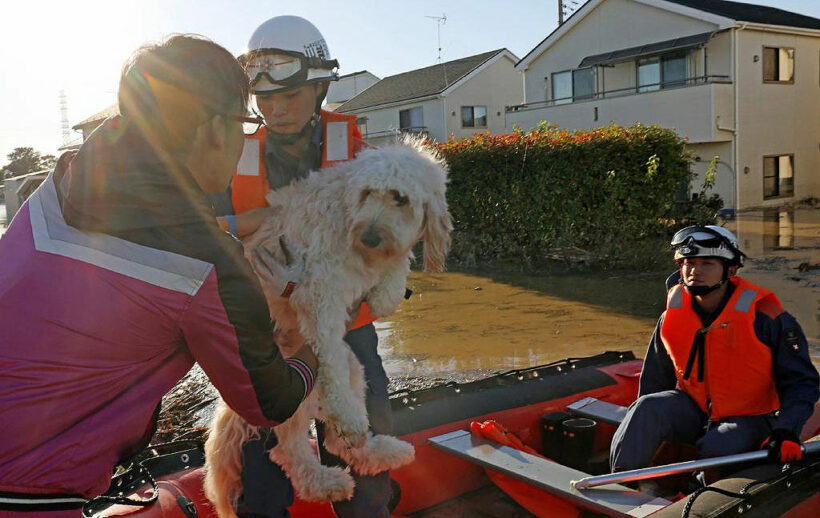 Thousands of rescue workers are searching for survivors from the fury of Typhoon Hagibis, two days after the storm slammed into Japan. As of the time of this post, the storm had killed at least 35 people.
(Video from Sky News below…)
Hagibis crashed into the country Saturday evening, but brought hours of torrential rains before it made landfall, causing landslides and filling rivers until they burst their banks.
More than 110,000 rescuers, including 31,000 troops, worked through the night searching for people trapped by the disaster. Local media report at least 35 people have been killed, with the Kyodo news agency reporting nearly 20 people were missing. Government figures from Sunday night were lower, though updates were expected throughout today.
While Hagibis, one of the most powerful storms to hit the Tokyo area in decades, packed wind gusts of up to 216 kilometres per hours (134 miles per hour), it was the heavy rains that caused most damage, with 21 rivers bursting their banks.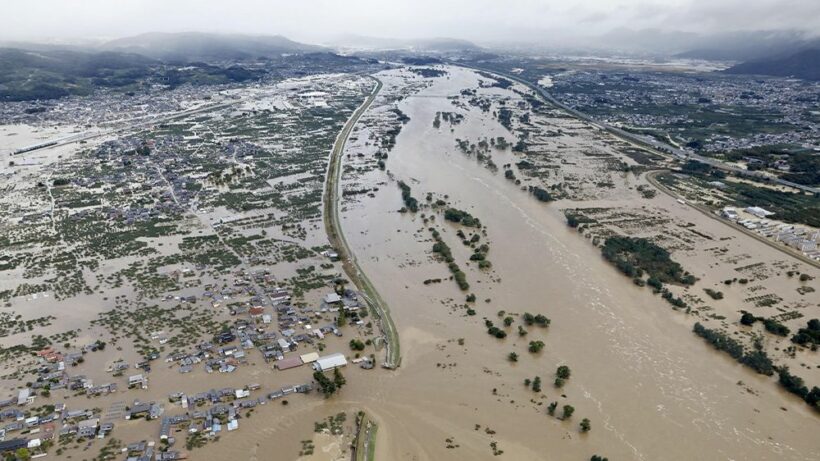 In central Nagano, a levee breach sent water from the Chikuma river gushing into residential neighbourhoods, flooding homes up to the second floor. Military and fire department helicopters winched survivors from roofs and balconies in several locations, but in Fukushima one operation went tragically awry when a woman died after falling while being rescued.
The destruction forced the Rugby World Cup being hosted by Japan to cancel several games, but the "Brave Blossoms", as the national team is known, lifted spirits with a stunning 28-21 victory over Scotland on Sunday that put them into the quarter-finals of the tournament for the first time.
Rescue efforts have been continuing this morning, with local television showing soldiers rowing a rubber rescue dingy through floodwaters in Fukushima, while elsewhere workers removed dirt with a digger.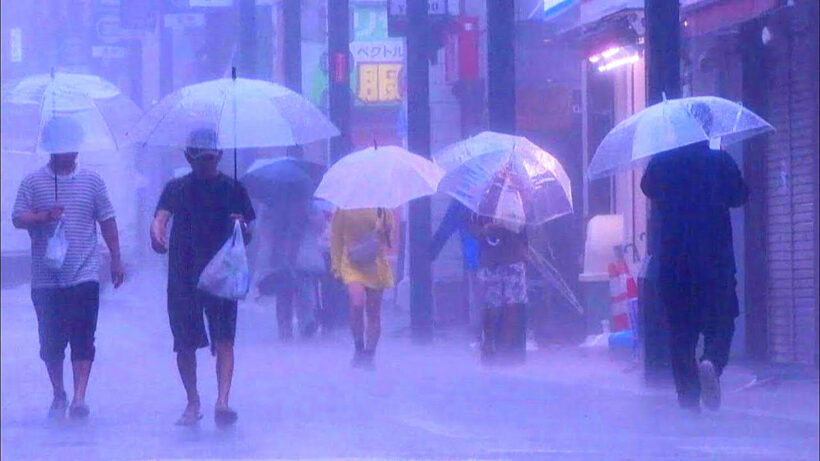 The death toll mounted throughout yesterday as bodies were recovered from flooded homes and cars, buildings caught in landslides, and swollen rivers.
The dead included a municipal worker whose car was overcome by floodwaters and at least five Chinese crew members aboard a boat that sank in Tokyo Bay on Saturday night.
As of this morning, some 57,500 households remained without power, with 120,000 experiencing water outages. The disaster left tens of thousands of people in shelters, with many unsure when they would be able to return home.
But most subway trains have resumed service, along with many bullet train lines, and flights had also restarted.
SOURCE: Agence France-Presse PHOTOS: AFP
Keep in contact with The Thaiger by following our
Facebook page
.
Hong Kong property investors turn to SE Asia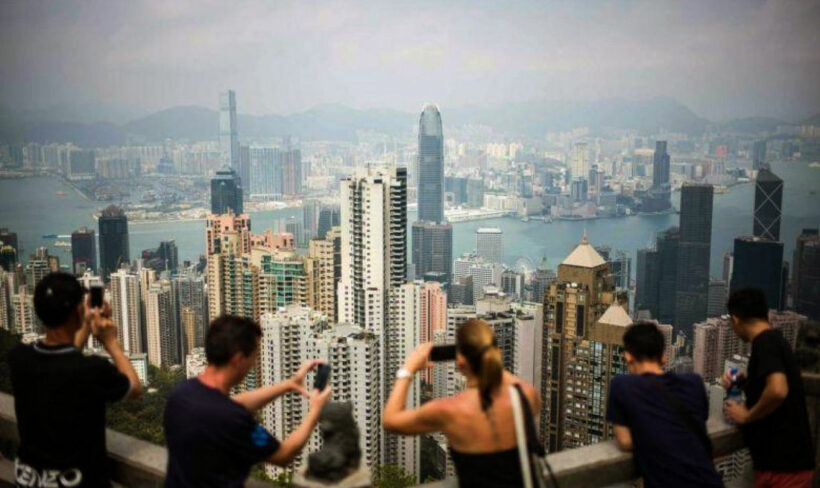 From luxury Singapore apartments to Malaysian seafront condos, Hong Kong investors are shifting cash into Southeast Asian property, demoralised by increasingly violent protests as well as the China-US trade war.
Millions have taken to the streets during four months of pro-democracy demonstrations in the southern Chinese city, hammering tourism while also forcing businesses to lay off staff – and the property sector is feeling the pain. Property stocks in one of the world's most expensive housing markets have plummeted since June, with developers being forced to offer discounts on new projects and cutting office rents.
Hong Kong businessman Peter Ng bought a condominium on the Malaysian island of Penang – which has a substantial ethnic Chinese population and is popular among Hong Kongers – after the protests erupted.
A 48 year old stock market and property investor told AFP he was worried about long-term damage to the Hong Kong economy if the unrest persists.
"The instability was a catalyst for me. Investors will always look at things like that, political stability."
And Derek Lee, a Hong Kong businessman who owns a Penang apartment, said he knew others in the semi-autonomous city who were considering investing in south east Asian property because of the unrest.
"People are thinking about how to quicken their ideas, how to make a more stable life," the 55 year old told AFP. Part of the allure of Malaysia is its relative affordability and prices much lower than Hong Kong.
The Malaysia site of Southeast Asian real estate platform Property Guru has seen a 35 percent increase in visits from Hong Kong, according to its CEO Hari Krishnan.
China-fuelled boom
While Hong Kong's protests are primarily pushing for greater democratic freedoms and police accountability, the summer of rage has been fuelled by years of simmering anger towards Beijing and the local government over falling living standards and the high costs of living.
Hong Kong's property market is one of least affordable in the world with sky-high prices fuelled, in part, by wealthy mainlanders snapping up investments in a city which has failed for years to build enough flats to meet demand.
But now mainland Chinese, who traditionally viewed property in Hong Kong as a safe investment, are opting for rival financial hub Singapore as a result of the protests and the US-China trade war, according to observers.
There has been a jump this year in sales of luxury apartments in the city-state, which like Hong Kong is known for pricey property, driven partially by mainland Chinese buyers, according to the consultancy OrangeTee & Tie.
"The protests in Hong Kong have made some of the (mainland Chinese) based there… (more concerned) about investing in Hong Kong real estate, so they carry that investment to Singapore," said Alan Cheong, executive director of the research and consultancy team at Savills.
As well as hitting China's economy, trade tensions may have discouraged some Chinese from investing in the West and pushed them towards Singapore, with its mostly ethnic Chinese population.
"I think they don't want to go to the West."
Singapore is "the closest country culturally to China other than Hong Kong and I think they feel more comfortable with that". There are further signs the stable, tightly ruled city is benefiting from the Hong Kong turmoil. Goldman Sachs last week estimated as much as $4 billion flowed out of Hong Kong to Singapore this summer.
And analysts warned there was little hope of Hong Kong's property market recovering soon.
"Hong Kong property share prices have corrected by about 15 to 25% since July," said Raymond Cheng, head of Hong Kong and China property at CGS-CIMB Securities International.
Residential sales were still holding up but only when developers offered discounts, office rents were expected to fall by as much as five percent and shop rents were also badly affected, he said.
But despite the unrest, businessman Ng, who will rent his Penang property and has no plans to move there permanently for now, was still hopeful about Hong Kong's long-term prospects.
"The problem may not be solved in the short term but it is not so serious as pessimists think. Everything is still in the government's control."
SOURCE: Agence France-Presse
PHOTO: newlaunches.sg
Keep in contact with The Thaiger by following our
Facebook page
.