Top 10 English-language news sources in Thailand (2020)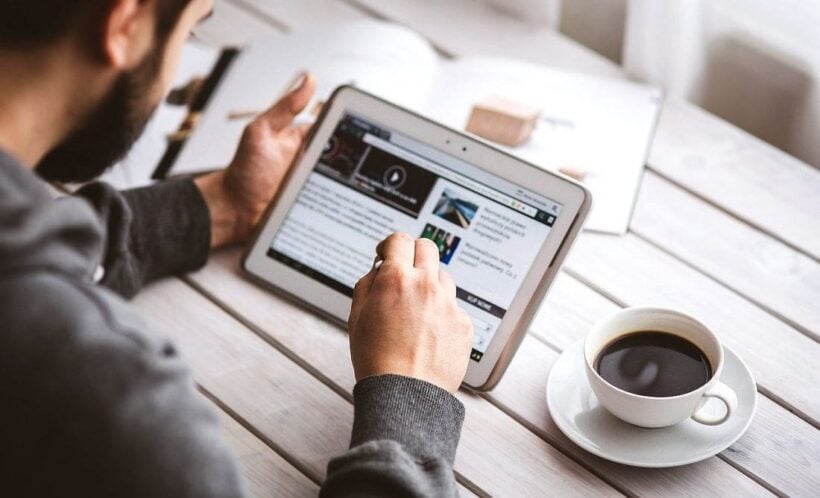 This post is mainly for newbies, tourists and people-interested-in-Thailand news and views. Locals probably already have their favourite daily news sources, or trawl through many of these. All these Top 10s do it well, in their own way. Some do it better than others, whilst punching out daily news. We think they're all stars because doing media in Thailand, in English, is a tough gig.
1. Bangkok Post
Traditional news, still somehow managing to be delivered as a daily newspaper, but also has an expansive and thorough 'news' website. It's been going since 1946 and reported on a coup or two… or three. As far as making the move into digital media is concerned, Bangkok Post is putting its best foot forward whilst still remaining firmly in the 'traditional' camp for its news coverage. Editorially it has has taken a conservative stance – in the past decades, anti-Thaksin and largely pro-Prayut – But, as traditional newspapers go, it walks down the middle fairly reliably. It is currently the leading English language news portal in Thailand and deserves its position on top.
2. The Thaiger
The Thaiger, only running as a national website since April 2018, remains the fastest growing English-speaking online-only news and information site in the Kingdom (according to the 'stats'). In the past it carried both Thai and English-language news but has split the two languages onto separate domains since August 2020.
The Thaiger curates the news and uses bespoke software to find, chose and prepare news. The Thaiger bought the Phuket Gazette's digital assets in August 2017 but now has a national and regional focus. Currently has the second highest readership of any English-speaking news website in Thailand.
The Nation was the other major daily coming out of Bangkok, well for 48 years anyway, and was a lot newer than Bangkok Post when it started up in 1971. The Nation took a more partisan line, famously turning its editorial voice against PM Thaksin Shinawatra. In latter years the paper struggled with circulation and was taken over by Sontiyan Chuenruetainaidhama, founder of conservative outlets T News and INN News. Falling circulation and advertising revenues eventual killed off the printed daily version. Final issue June 28, 2019. The Nation changed their domain name (suicidal) and continues as an online-only news source with the best coverage of local Thai politics. The Nation Group remains partisan, leaning towards conservative views, pro-military and pro-Bangkok elite.
4. ThaiVisa
Used to be the biggest and most popular news website in Thailand (in English). If it moves or breathes, you'd usually find the story republished on ThaiVisa. It's full of news copied and pasted from partners who agree to share their news on the site. It's also famous, or infamous, for its hugely popular, but toxic, forums where keyboard warriors dispense their opinions and wisdom on everything, usually tearing just about everything in Thailand, and each other, to shreds. Whilst it was once the biggest English-speaking news website in Thailand for a decade it is now being challenged by new sources moving into the same web space. Plenty of info, a lot out of date, about visas and other snippets about living in Thailand.
5. Thisrupt
Thisrupt… disrupt? An outspoken new entry into English-language media. Opinionated and happy to point out the irregularities and inconsistencies of Thai politics. A good read for anyone into serious, well-written, news about Thailand. Written by Thais in English.
6. Coconuts
Most would agree that when Coconuts started it was the best and cheekiest news blog for its time. Actually covering all of South East Asia, it's Bangkok blog was a daily log-on for most hip expats. They tried the 'paywall' option (because people want to pay for good journalism they say) which killed off some of their web traffic over a 12 month period. That has been dropped since August 2020. In our opinion it's lost a bit of its verve but it's still a healthy and reliable daily read for Thailand and the South East Asian region. Singapore it its most popular location, Thailand is third.
A shameless cut/paste aggregator, they copy headlines and a few paragraphs with a link to the original story. Designed to rank in Google, the site has struggled up to date. To avoid any copyright issues, the stories usually include a photo library 'look-a-like', instead of the real photo from the story. For all we know the entire site could be run by cleverly-coded robots.
There is no sign of a human touch anywhere. Rather than a contributor to the world of Thai journalism, the site is just a parasite using everyone else's news. Bottomline, it's nicely set up and has, well, most of the stories around Thailand, all in one neat package.
Chiang Rai Time is a local website that is regularly updated, nicely laid out, aggregates most of the main international stories and has plenty of local news relevant to the residents of northern cities of Chiang Rai and Chiang Mai. You may notice a similarity with The Thaiger as they used the same WordPress theme – we'll take it as a compliment. For 'northern' news, there's also Chiang Mai City Life which is a bit less 'newsie' and has plenty of northern lifestyle info in addition to the local news.
Whilst the rest of Thailand does things one way, Pattaya media does things differently, including its media. But The Pattaya News does a better job than most with daily content, some original, and translating stories from Thai media. Easy to navigate, clear and readable, unlike a lot of others!
10. Thai PBS World
A government news agency but has demonstrated its independence over the years. As a website it's had more face-lifts than Joan Rivers but remains solid, reliable and surprisingly (especially as it's run by a quasi-military government) unbiased. Also tends to cover stories the other news sources don't.
There are also some English-language foreign media trying to push into the busy online space but many are worth avoiding. Either because they're just 'slow' or have a restricted focus that may paint a negative picture, or give some readers a misguided view about Thailand.
Keep in contact with The Thaiger by following our Facebook page.
Never miss out on future posts by following The Thaiger.
British arrivals 'on hold' after family confirmed with B117 Covid strain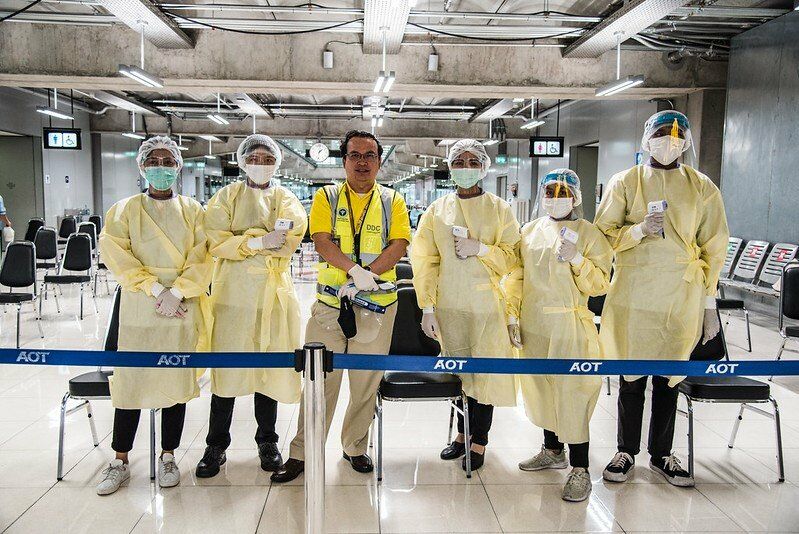 In their latest proposal, Thailand's Ministry of Public Health will request the CCSA to defer the entry of British visitors to the country after evidence of the faster-spreading B117 strain (aka. the "G strain") of Covid-19 was found in 4 British travellers arriving in Thailand on December 21.
Over 30 countries have reported cases of the highly-transmissible UK variant of the novel coronavirus, raising fears of increased global spread of the virus, even as countries begin to unroll vaccination programs in the new year, including Singapore and Taiwan. Up to recently, Taiwan has had very few Covid-19 infections.
Vietnam is the latest nation to report a B117 case, which authorities detected in a woman quarantined after recent travel from the UK. Vietnam has banned nearly all international travel, but it is providing repatriation flights for citizens stranded in the UK.
Department of Disease Control announced that all passengers who were on board the same flight as the 4, or anyone who had come into contact with them, has now been located, tested and found to be clear of infection.
The 4 English patients were all from the same family travelling from Kent. The family are now confined to a hospital "and will not be released until medical officials test and clear them of Covid-19 risk", according to the Centre of Excellence in Clinical Virology at Chulalongkorn University's Faculty of Medicine.
The Centre's Dr Yong Poovorawan says they've been collecting samples from Covid-19 patients for research and reported that the Covid-19 detected in the 4 British patients are of the B117 strain which is spreading quickly through the UK.
Keep in contact with The Thaiger by following our Facebook page.
Never miss out on future posts by following The Thaiger.
Video of foreigner's road rage in Pathum Thani gets mixed reaction from Thais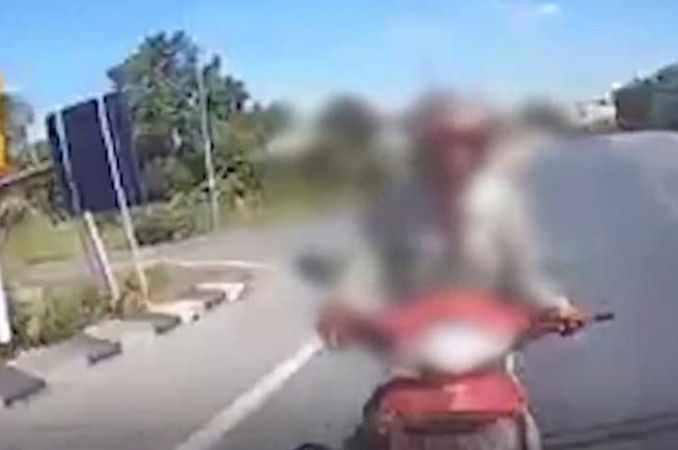 A video of a foreigner lashing out after a motorbike accident, yelling and hitting a Thai motorbike driver for pulling out in front of him and causing him to crash, has gotten a mixed reaction from Thais (you MUST watch it… below). The incident also caught media attention and Thairath made a post on Facebook pairing the clip from the foreigner's helmet camera with dramatic music and editing.
The foreigner was driving on Route 3309 in Pathum Thani's Muang district, north of Bangkok. He was filming a video on his helmet camera while he talked about the motorbike when another motorbike driver suddenly pulled out from an intersection, causing him to crash.
The foreigner fell off his motorbike and confronted the driver, yelling "Hey, what the f**k is wrong with you?!" He slapped the man's helmet.
Some people say the Thai motorbike rider was driving irresponsibly and the incident could have been much worse if it involved a car. Some say the foreigner should've controlled his anger. Others say that's just how traffic is in Thailand…get used to it.
To watch the dramatised video edited by Thairath, click HERE.
SOURCE: Thai Visa
Catch up with the latest daily "Thailand News Today" here on The Thaiger.
Keep in contact with The Thaiger by following our Facebook page.
Never miss out on future posts by following The Thaiger.
Government to raise 5-year Elite visa fee by 20%, as foreigners flee Covid countries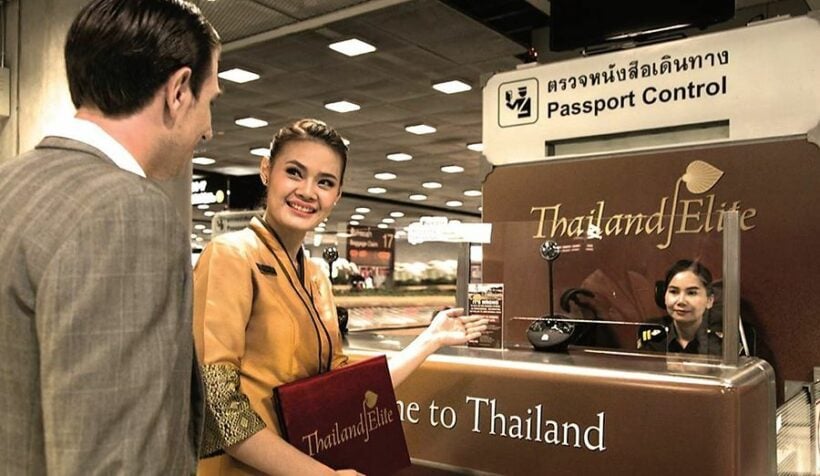 As more foreigners opt for one of Thailand's "elite" visas, allowing stays of between 5 and 20 years, and costing anything from 500,000 baht to 2 million, the most popular version is in for a price hike. The cost of the 5-year "Easy Access" visa will go up by 20% from January, to 600,000 baht.
It's understood there were a record number of new applications for the visa this year, as foreigners sought refuge in a country that appears to have pretty much suppressed the Covid-19 virus. Nikkei Asia reports that an additional 2,674 applicants signed up for an elite visa during the company's 2020 financial year, which ended in September. That's an increase of nearly 25%, with the scheme generating revenue of 1.6 billion baht.
Somchai Soongswang from Thailand Privilege Card, which sits under the umbrella of the Tourism Authority of Thailand, says applications were received both from tourists stranded in Thailand, and people overseas who wished to escape Covid-19 in their own country. To date, Thailand has recorded just over 4,000 cases of the virus, significantly lower than the numbers logged by other south-east Asian countries.
It's understood that as of the end of September, over 11,100 people hold an elite visa, as part of 9 different packages offered by Thailand Privilege Card. Most of them are from China, Japan, South Korea, the UK, and the US. The company plans to sign up at least another 2,700 for the fiscal year 2021, and is currently working on its latest offering, which will be the 10th visa package in the scheme.
The "Flexible One" elite visa is aimed at property investors who spend at least 10 million baht. For their investment, they will be offered a 5-year visa, either for free or at a discount, in a move aimed at boosting the Kingdom's flailing property market.
SOURCE: Thai Visa | Nikkei Asia
Keep in contact with The Thaiger by following our Facebook page.
Never miss out on future posts by following The Thaiger.