Top 10 news sources in Thailand (2019)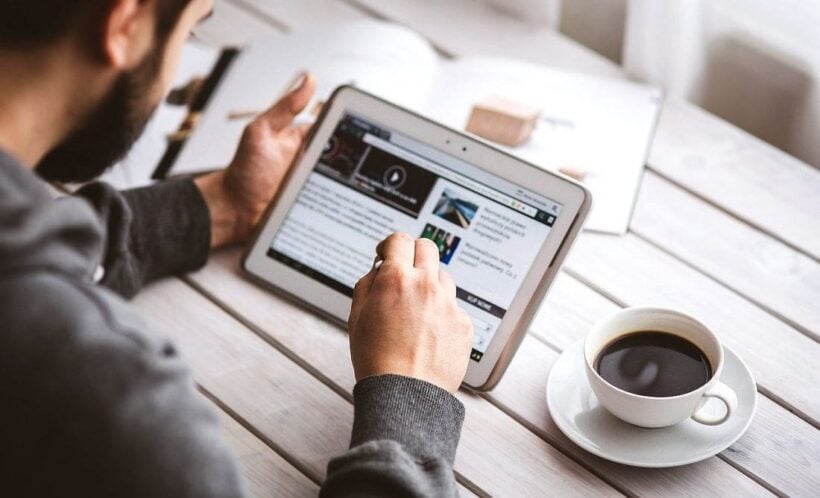 …in English, in no particular order.
This post is mainly for newbies, tourists and people-interested-in-Thailand. Locals already have their home favorite news sources. But all these Top 10 do it well, in their own way. All are trying to navigate their way through the labyrinth of modern media, some better than others, whilst punching out daily news. We think they're all stars because doing media in Thailand, in English, is a tough gig.
These are all news and information sources and the list doesn't include the myriad of excellent blogs around – a topic for another Top 10.
1. Bangkok Post
Traditional news, still delivered as a daily newspaper, but with an expansive and thorough website. It's been going since 1946 and reported on a coup or two, or three. As far as making the move into digital media is concerned, Bangkok Post is doing it better than most. Editorially it has has taken a, mostly, neutral political stance with a few exceptions. But, as newspapers go, it walks down the middle fairly reliably.
2. The Nation
The other major daily coming out of Bangkok is a lot newer than Bangkok Post, starting up in 1971. As the two broadsheets battle it out, The Nation has occasionally taken a more partisan line, famously turning its editorial voice against PM Thaksin Shinawatra. Recently the paper has been struggling with circulation and was taken over by Sontiyan Chuenruetainaidhama, founder of conservative outlets T News and INN News. At this stage there appears to be no impact on The Nation's editorial stance but it's falling circulation and advertising revenues are impacting its bottomline.
3. The Thaiger
Please indulge us as we put our own website and news in the Top 10. The Thaiger, only running as a national website since April 2018, is the fastest growing English-speaking online-only news and information site in the Kingdom (according to the 'stats').
The Thaiger are the new kids in town with everything to prove. The Thaiger curates the news and chooses topics it believes will be interesting, important or newsworthy, in English and Thai. The Thaiger bought out the Phuket Gazette's digital assets in August 2017 but now has a national and regional focus, whilst continuing to pay homage to its home turf in Phuket. Currently has the third highest readership of any English-speaking news website in Thailand.
4. ThaiVisa
The biggest and most popular news website in Thailand (in English). If 'The Thaiger' curates, ThaiVisa splashes EVERYTHING onto its front page. If it moves or breathes, you'll find the story on ThaiVisa. It's big, bold and an eyeful of news. It's also famous, or infamous, for its hugely popular forums where keyboard warriors dispense their opinions and wisdom on everything, usually tearing things to shreds. It's the biggest English-speaking news website in Thailand and has been for a decade. Recently had a makeover and now has a purple cut durian as its logo – go figure.
Fresh, selective, well-written and a rising star in real Thai english-language journalism. An offshoot of it's much bigger Thai-language sister. To the point, original stories with a modern journalistic spark. They tend to choose their stories and provide excellent insight when they do. Original and deserving of your daily read.
6. Coconuts
Most would agree that when Coconuts started it was the best and cheekiest news blog for its time. Actually covering all of South East Asia, it's Bangkok blog was a daily log-on for most hip expats. In recent times they've taken the brave 'paywall' option (because people want to pay for good journalism) which hasn't affected their web hits, yet. In our opinion it's lost a bit of its verve but it's still a healthy and reliable daily read, for Thailand and the region. Singapore it its most popular location, Thailand is third.
A shameless aggregator, they copy and paste headlines and a few paragraphs with a link to the original story. Designed to rank in Google, the site is still in its early days. To avoid any copyright issues, the stories usually include a photo library 'look-a-like', instead of the real photo from the story. For all we know the entire site could be run by cleverly-coded robots. There is no sign of a human touch anywhere. Rather than a contributor to the world of Thai journalism, the site is just a parasite using everyone else's news. But, hey, it's a viable business model I suppose. Bottomline, it's nicely set up and has, well, most of the stories around Thailand, all in one neat package.
Phuket-based and Phuket-focussed, the weekly newspaper took on the well-established Phuket Gazette (which had been running since 1993) and eventually became the island's one and only weekly 'newspaper' (somewhat of an oxymoron these days). The paper has always employed some of the best editorial staff in Thailand, runs a lifestyle and travel section and, well, is about as good a local paper as a tropical island could hope for. Also has a Russian and Thai version.
9. All Pattaya media
Whilst the rest of Thailand does things one way, Pattaya does things differently, in every aspect, including its media. It's quite saturated with farang media – websites, Facebook pages, radio and cable TV – but there's no single, 'outstanding' Pattaya news source. For the local expats there's plenty of choice. Problem is there's TOO much choice and the many are eating out of the same small advertising revenue pie.
10. Thai PBS World
A government news agency but has demonstrated its independence over the years. As a website it's had more face-lists than Joan Rivers but remains solid, reliable and surprisingly (especially with the military government) unbiased. Also tends to cover stories the other don't.


Read more headlines, reports & breaking news in Thailand. Or catch up on your Thailand news.

Find more Thailand top 10s and top 10s in Thailand on The Thaiger.
Heavier traffic violation penalties being discussed by police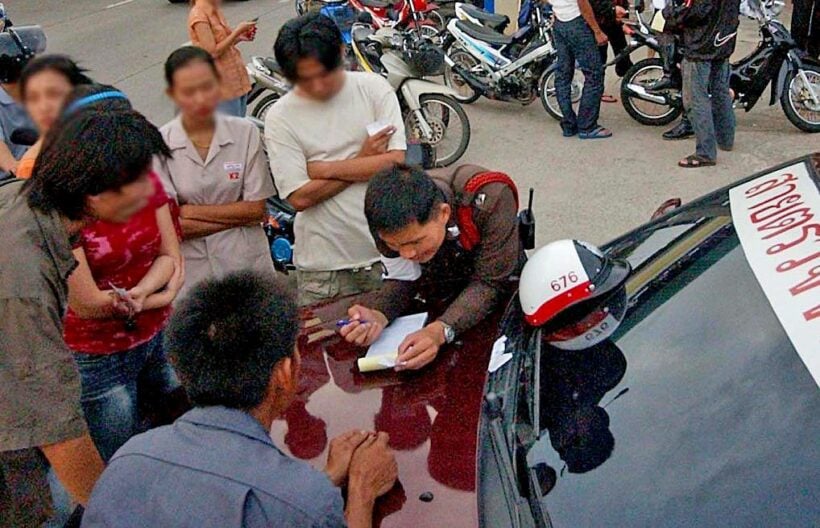 Heavier penalties for drink-drivers and repeat offenders on Thai roads are under scission between traffic police and other agencies.
Maj-General Ekkarak Limsangkatt, a member of the committee reviewing of traffic-law enforcement, is calling for harsher punishments in line with the Japanese model that penalises both the drink-driver and any passenger who "abetted the wrongdoing."
Ekkarak was speaking after a meeting at the Royal Thai Police headquarters in Bangkok.
Among proposals discussed were the issuing of traffic tickets and harsher sentences for repeat offenders based on evidence gathered by Police Ticket Management over the last three years.
The PTM collates information on traffic offences and provides recommendations that enhance road safety measures.
Yesterday's meeting was told that 11.7 million traffic tickets had been issued in 2018, a 39 per cent rise on the 8.6 million the year before.
One was a driver of a cargo truck who received no less than 144 tickets in a single year, for repeatedly speeding and failing to stay in the slow lane reserved for trucks. He was caught by traffic cameras.
A total of 1,507 drink-driving repeat offenders were arrested in the past four years, the meeting was told.
Ekkarak said the findings showed drivers were insufficiently afraid of the law and the consequences of breaking it. He said a legal amendment to the 1979 Land Traffic Act, which should soon be in effect, would introduce a points system to deter motorists from re-offending.
He said such a points system would not have worked in the past because all drivers' licences were paper-based, meaning the police and Department of Land Transport could not cooperate to catch offenders.
"This new law will require the two agencies to link databases and online information so the driving-licence points system is implemented effectively and practically," he said. (The Thaiger thought this had already been done!)
The meeting also heard a proposal that motorists with multiple tickets be allowed to pay them off in a lump sum for a discount, in order to clear the backlog of unpaid tickets.
Sold over 2.6 million copies and it's not even released. Map of the Soul, BTS.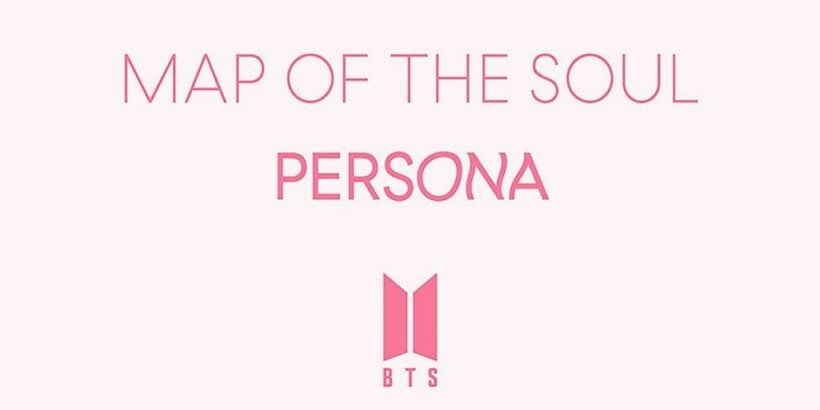 The new album Map of the Soul: Persona has already sold 2,685,030 copies. That was in just four days up to March 17.
And it's not even being released until April 12.
It also came to light that the same band had the second and third best selling albums in the world for 2018, according to the International Federation of the Phonographic Industry.
The Greatest Showman' Soundtrack Edges Out BTS, Lady Gaga for Best-Selling Album of 2018.
It would be an understatement to say South Korea's BTS's comeback Album is highly anticipated. The K-pop heavyweights just broke their own record for preorders with their upcoming album.
The yet-to-be-released EP currently sits at No. 1 on Amazon's CD & Vinyl Best Sellers. At this stage there's no music, no cover, no music videos. Just anticipation.
Earlier this month, the International Federation of the Phonographic Industry revealed that BTS snagged the second and third spot on last year's best-selling albums around the globe. Love Yourself: Tear and Love Yourself: Answer sold 2.3 million and 2.7 million units, respectively. Both albums hit the top of the Billboard 200 in 2018.
The April 13 comeback performance won't happen in South Korea this time. It will happen on their biggest stage yet: Saturday Night Live.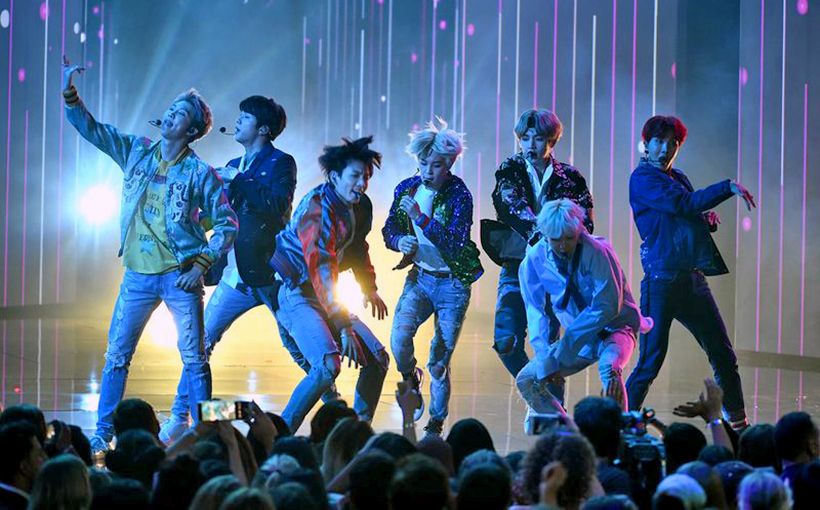 Mummy makeovers rising trend in medical tourism market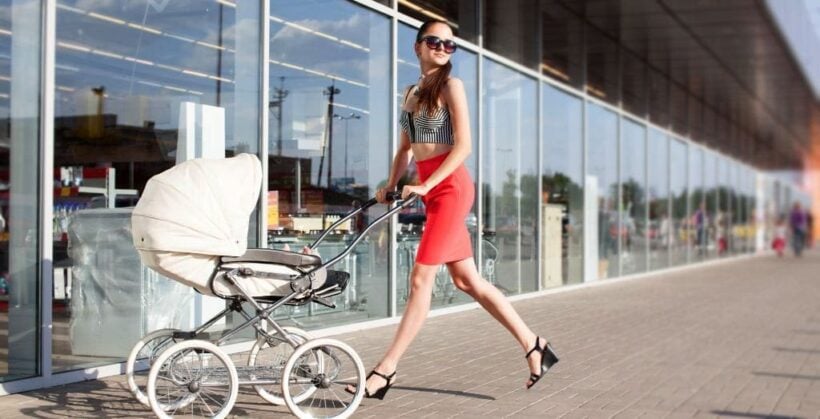 Mummy makeovers in Thailand? You may not have heard about this phenomenon but it's a real thing in the medical tourism market.
Thanks to Thailand's burgeoning medical tourism sector, more and more women are going under the knife to regain their pre-pregnancy stomach. Opting for lavish trips to South East Asia, female patients are travelling to Thailand for numerous treatments as part of this 'mummy makeover'.
From tummy tucks and breast augmentation to liposuction, new mums will not stop at anything to achieve the ultimate look. Darren Lyons from MyMediTravel explains…
"Due to sagging and drooping post-pregnancy, many ladies are searching for top-quality surgeons alongside first-rate medical care in an exotic destination."
"Thailand ticks all the medical tourism boxes with patients spending in excess of $10,000 on numerous procedures as part of this emerging mummy makeover craze. As a result, it gives women greater confidence and the ability to obtain their previous figure."
There are various reasons why mummy makeovers in Thailand are proving popular. If exercise and diet have worked fighting the flab, excess skin can then be a major issue especially around the abdomen and breast area.
Together with stretch marks, pregnancy as well as labor can have a profound effect on a woman's shape. Whether it's a natural or Caesarean birth, many choose to undergo extensive procedures to obtain their pre-baby appearance. 
Delving a little deeper reveals interesting information about what mummy's actually want. Mum's certainly the word as surgeons claim women mainly opt for breast lifts with implants or just a simple breast lift to regain their former look before giving birth.
Tummy tucks (abdominoplasty), labiaplasty, buttock reshaping, varicose vein removal and transferal of fat from the abdomen to the face already feature on a growing list of mummy makeover demands. Mum's are even requesting skin and laser peels to restore their previous complexion which is usually lost via hormonal changes during pregnancy.
But, before any procedure is undertaken, patients are normally advised to wait six months after giving birth.
One of the main reasons is that abdominal tissues are far too relaxed immediately after birth to achieve any long-lasting results. Mum's are advised to wait for this specific time period so that tissues can return to as normal condition as possible, leading to better results. 
As with every invasive treatment, mummy makeovers carry certain issues such as being emotionally drained, whilst others may experience bruising and scarring. In addition, the removal of excess skin may lead to surgeons requiring to create a new belly button altogether.
Nevertheless, this has not stopped sharp interest from overseas patients. In fact, there has been growing demand among Australasian companies for mummy makeovers with more than a 120% increase in demand.
Mummy makeovers are here to stay and has not dampened the spirits of post-baby mums with cost-effective treatments, high standards of medical care and luxury facilities taking precedence. Despite A-list celebs flaunting their post-pregnancy figures, this yearning for the ideal pre-pregnancy body is a worthwhile makeover that many women are willing to pay for.