Top 10 English news sources in Thailand (2019)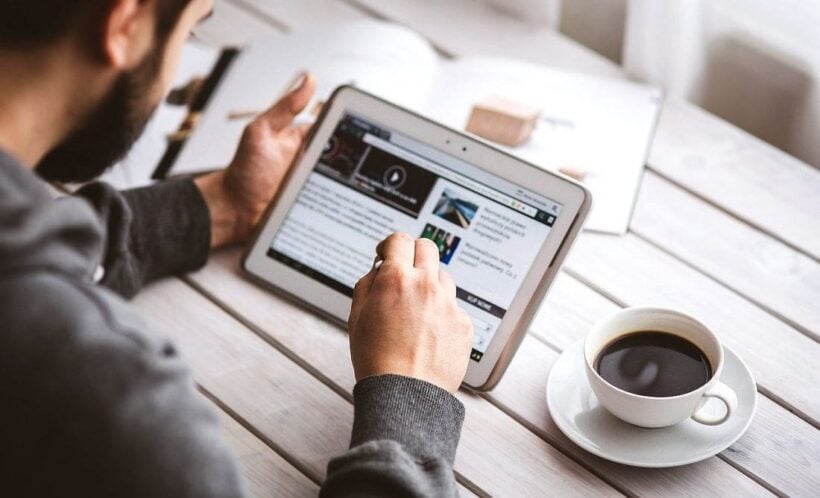 …in English, in no particular order.
This post is mainly for newbies, tourists and people-interested-in-Thailand. Locals already have their home favorite news sources. But all these Top 10 do it well, in their own way. All are trying to navigate their way through the labyrinth of modern media, some better than others, whilst punching out daily news. We think they're all stars because doing media in Thailand, in English, is a tough gig.
These are all news and information sources and the list doesn't include the myriad of excellent blogs around – a topic for another Top 10.
1. Bangkok Post
Traditional news, still delivered as a daily newspaper, but with an expansive and thorough website. It's been going since 1946 and reported on a coup or two, or three. As far as making the move into digital media is concerned, Bangkok Post is doing it better than most. Editorially it has has taken a, mostly, neutral political stance with a few exceptions. But, as newspapers go, it walks down the middle fairly reliably. It is currently the leading English language news portal in Thailand and deserves its position on top.
2. The Thaiger
Please indulge us as we put our own website and news in the Top 10. The Thaiger, only running as a national website since April 2018, remains the fastest growing English-speaking online-only news and information site in the Kingdom (according to the 'stats').
The Thaiger curates the news and chooses topics it believes will be interesting, important or newsworthy, in English, Thai and now Vietnamese too. The Thaiger bought out the Phuket Gazette's digital assets in August 2017 but now has a national and regional focus, whilst continuing to pay homage to its home turf in Phuket. Currently has the second highest readership of any English-speaking news website in Thailand.
3. The Nation
The Nation was the other major daily coming out of Bangkok, well for 48 years anyway, was a lot newer than Bangkok Post when it started up in 1971. The Nation took a more partisan line, famously turning its editorial voice against PM Thaksin Shinawatra. In latter years the paper struggled with circulation and was taken over by Sontiyan Chuenruetainaidhama, founder of conservative outlets T News and INN News. Falling circulation and advertising revenues eventual killed off the printed daily version. Final issue June 28, 2019. The Nation changed their domain name (suicidal) and continues as an online-only news source with an excellent coverage of local Thai politics.
4. ThaiVisa
Used to be the biggest and most popular news website in Thailand (in English). If it moves or breathes, you'd find the story on ThaiVisa. It's full of news copied and pasted from partners who agree to share their news on the site. It's also famous, or infamous, for its hugely popular forums where keyboard warriors dispense their opinions and wisdom on everything, usually tearing just about everything in Thailand to shreds. Whilst it was once the biggest English-speaking news website in Thailand for a decade it is now being challenged by new sources moving into the same web space. Plenty of info, a lot out of date, about visas and other snippets about living in Thailand.
Fresh, selective, well-written and a rising star in real Thai english-language journalism. An offshoot of it's much bigger Thai-language sister. To the point, original stories with a modern journalistic spark. They tend to choose their stories and provide excellent insight when they do. Original and deserving of your daily read.
6. Coconuts
Most would agree that when Coconuts started it was the best and cheekiest news blog for its time. Actually covering all of South East Asia, it's Bangkok blog was a daily log-on for most hip expats. Now they've taken the brave 'paywall' option (because people want to pay for good journalism they say) which seems to have killed off some of their web traffic but the company says they will persist with the subscription model. In our opinion it's lost a bit of its verve but it's still a healthy and reliable daily read for Thailand and the region. Singapore it its most popular location, Thailand is third.
A shameless aggregator, they copy and paste headlines and a few paragraphs with a link to the original story. Designed to rank in Google, the site is still in its early days. To avoid any copyright issues, the stories usually include a photo library 'look-a-like', instead of the real photo from the story. For all we know the entire site could be run by cleverly-coded robots.
There is no sign of a human touch anywhere. Rather than a contributor to the world of Thai journalism, the site is just a parasite using everyone else's news. Bottomline, it's nicely set up and has, well, most of the stories around Thailand, all in one neat package.
Chiang Rai Time is a local website that is regularly updated, nicely laid out, aggregates most of the main international stories and has plenty of local news relevant to the residents of northern cities of Chiang Rai and Chiang Mai. You may notice a similarity with The Thaiger as they used the same WordPress theme – we'll take it as a compliment. There's also Chiang Mai City Life which is a bit less 'newsie' and has plenty of northern lifestyle info in addition to the local news.
Whilst the rest of Thailand does things one way, Pattaya does things differently, in every aspect, including its media. But The Pattaya News does a better job than most with daily content, some original, and translating stories from Thai media. Easy to navigate, clear and readable, unlike a lot of others!
10. Thai PBS World
A government news agency but has demonstrated its independence over the years. As a website it's had more face-lifts than Joan Rivers but remains solid, reliable and surprisingly (especially as it's run by a quasi-military government) unbiased. Also tends to cover stories the other news sources don't.
Keep in contact with The Thaiger by following our
Facebook page
.
Out of 37 countries, Thailand has the worst pension system, says Bloomberg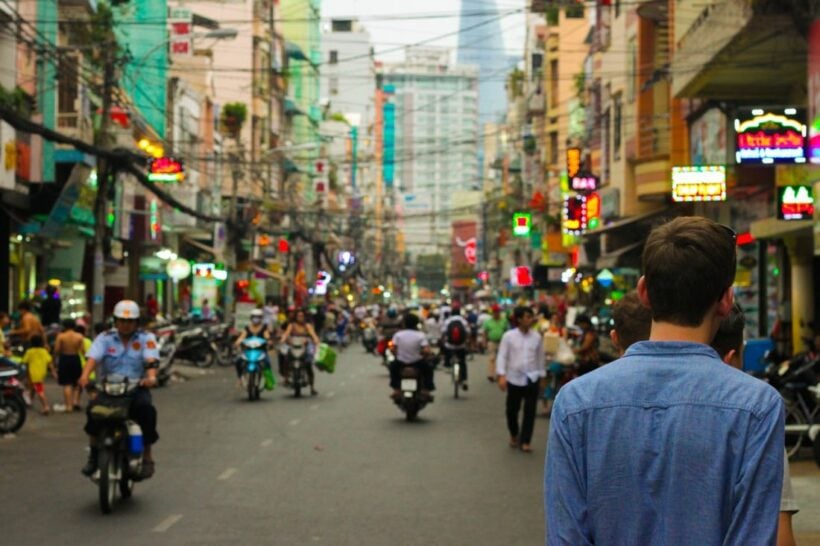 Thai Residents reports that on Sunday, Bloomberg published an article on the world's best pension systems, using information gathered from the 2019 Melbourne Mercer Global Pensions Index.
The survey looked at the pension systems of 37 countries with metrics including employee rights, savings, the number of homeowners, growth of assets, and growth of the economy. The purpose of the analysis was to determine what was needed to improve state pension systems and to gauge the level of confidence citizens had in their state pension system.
The Netherlands and Denmark were found to have the world's best state pensions, with Australia, Finland, Sweden, Norway, Singapore, New Zealand, Canada, and Chile next. Out of all 37 countries, Thailand finished last, with what the report described as an extremely ineffective and ambiguous system.
"Thailand was in the bottom slot and should introduce a minimum level of mandatory retirement savings and increase support for the poorest."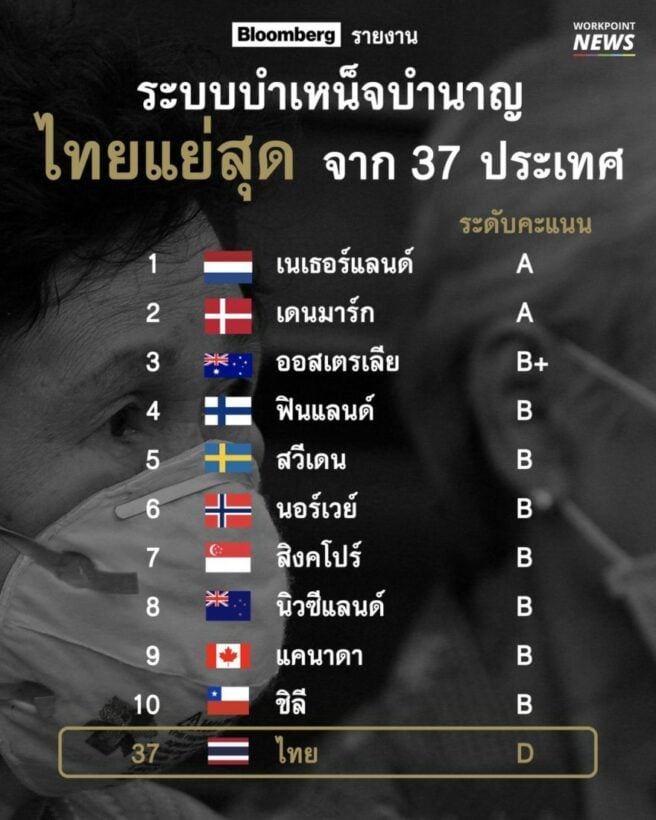 Photo: WorkpointNews
Thai Residents states that only those employed within the government system in Thailand are eligible for a pension based on salary. For most Thai citizens, pension amounts vary from 600 baht to 1,000 baht a month, depending on the recipient's age.
A report carried out by The Securities and Exchange Commission (SEC) advises Thai citizens to have at least 4 million baht saved by the time they retire, but Thai Residents reports that 60% of Thai retirees have less than 1 million baht in savings, with one in three citizens who have reached retirement age are forced to continue working in order to survive.
SOURCE: thairesidents.com
Keep in contact with The Thaiger by following our
Facebook page
.
Tax on salt content being considered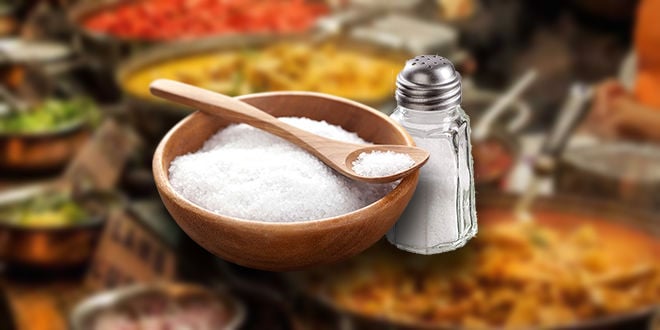 The Excise Department is considering imposing a tax on the salt content of food to encourage food producers to reduce the sodium content of snacks, instant noodles and seasoning cubes.
The director of the Office of Tax Planning said that the department is discussing a limit on the amount of sodium food can contain, in line with the standard set by the World Health Organization (WHO), which is 2,000 milligrams of salt per day.
In reality, Thai people consume an average of 1,000 milligrams per meal, making their daily intake well above WHO guidelines, according to the director.
He said any tax imposed would be at a level which would encourage food producers to reduce the sodium in their processed food without being punitive, adding that the proposal isn't intended to generate more tax revenue, but to help protect the health of consumers. Excessive sodium in the diet can lead to high blood pressure and kidney disease.
Fish sauce, soy sauce and salt would not be taxed.
SOURCE: thaipbsworld.com
Keep in contact with The Thaiger by following our
Facebook page
.
Water shortage warnings in 22 provinces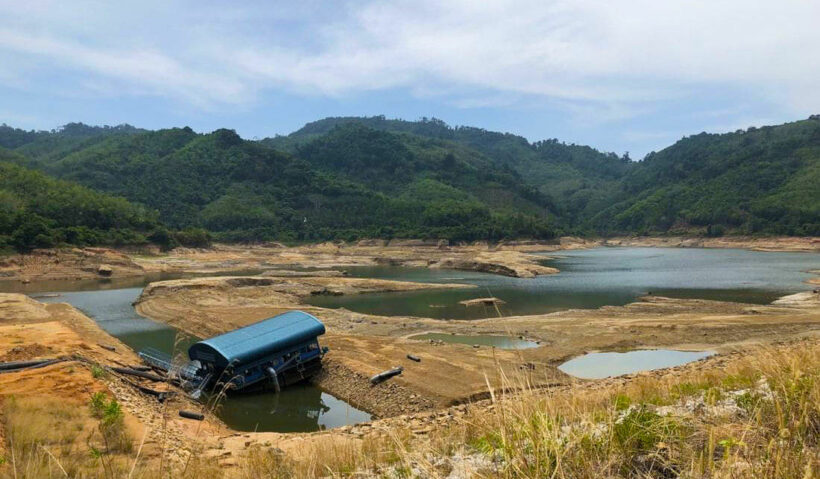 People living in 22 Thai provinces are being warned to prepare for shortages of drinking water during the upcoming dry season, due to start on November 1st.
The warning was issued by the National Water Resources Office, citing low levels in reservoirs, which are the main sources for tap water production waterworks in 22 provinces.
Areas at risk identified by the office are in northern, north-eastern, eastern and southern provinces.
Measures have been adopted by agencies charged with dealing with water shortages. including dredging water channels to allow greater volumes of water to flow into reservoirs, drilling underground wells, enlarging storage ponds and the purchase of water to supply to those in urgent need.
The Royal Irrigation Department has announced that people should use water sparingly.
There are currently about 6 billion cubic metres of usable water in reservoirs in the affected provinces, with 5 billion cubic metres reserved for consumption and ecological preservation, leaving only 1 billion cubic metres for use in agriculture.
This means farmers in the Chao Phraya river basin may not be able to grow a second crop of rice this year.
SOURCE: thaipbsworld.com
Keep in contact with The Thaiger by following our
Facebook page
.