Hakeem al-Araibi: Free to return to Australia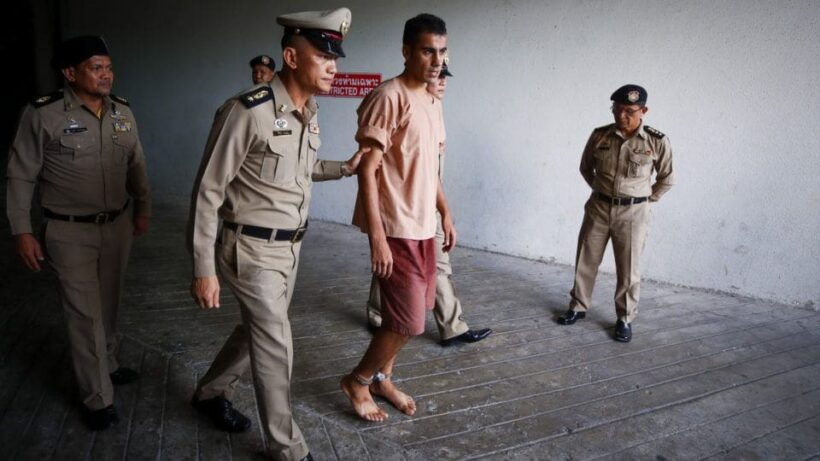 Hakeem al-Araibi is free to leave Thailand tonight. A Thai court has ruled that the extradition case against Melbourne-based footballer and refugee, Hakeem al-Araibi, has been dropped.
• Hakeem al-Araibi was detained after flying to Bangkok in November
• Jjailed over allegations he vandalised a police station in Bahrain during the Arab Spring protests in 2011
The Government has confirmed that the Thai Attorney-General requested the case for Hakeem al-Araibi's extradition to Bahrain be dropped.
The 25 year old was detained in Bangkok late November for alleged vandalism offences in his native Bahrain during the 'Arab Spring' protests of 2011.
A Bahraini court sentenced him in absentia to 10 years in prison over claims by Bahraini authorities that he and a group of protesters attacked a police station with petrol bombs.
He denied the allegations and said he was tortured by his captors during his detention before fleeing to Iran when he was allowed to travel to Qatar for a football match.
He eventually made it to Australia, where he was granted refugee status.
Late last month, Australian PM Scott Morrison wrote to his Thai PM Prayut Chan-o-cha demanding for al-Araibi's release.
Keep in contact with The Thaiger by following our
Facebook page
.
Never miss out on future posts by
following The Thaiger
.
Court orders suspension of Thai TV news channel during political protests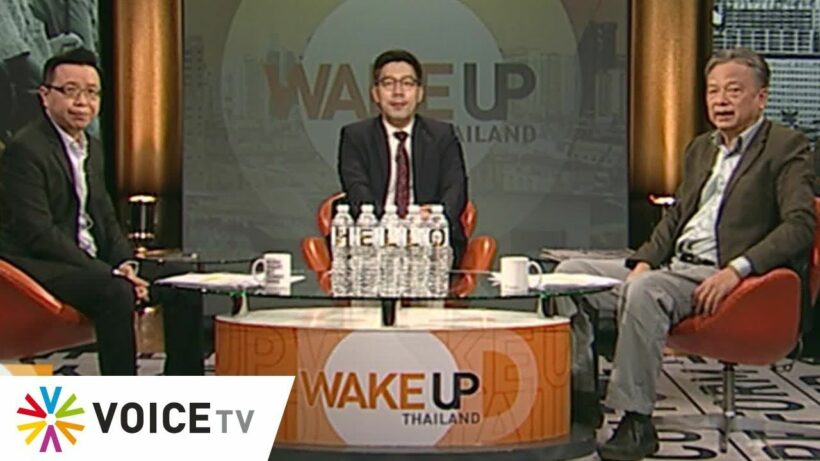 The Criminal Court has agreed to suspend the Thai media company Voice TV for allegedly violating the State of Emergency orders which prohibit media content "considered to be a threat to national security".
Talk about the Voice TV shut down has been circulating on social media. It's not the first time the network has come to the attention of the NCPO, in the past, and the current government. Reuters reporters confirmed the claims with digital ministry spokesperson Putchapong Nodthaisong who said "Voice TV will be suspended". The order applies to all of the company's online platforms, including social media accounts.
The media company also allegedly violated Thailand's Computer Crime Act by spreading "false information," the spokesperson says.
The Chief Executive Officer of Voice TV, Mekkin Phetchapa, posted a statement on the company's Facebook page saying the court ordered to close all of the platforms associated with the media company, but Voice TV has not received any documents yet.
"Voice TV confirms that what we are holding on to as a professional duty. Media has no distortion, misleading or destroying public security and peace."
Mekkin says that for the past 11 years, Voice TV has been openly transparent and responsible for the facts from all parties.
"Let power and responsibility be righteous."
The State of Emergency banning public gatherings of more than 5 people was imposed in the early hours of last Thursday morning, leading up to the breaking up a pro-democracy protest 'camp' outside the Government House in Bangkok. The order also bans news or online messaging that "could harm national security."
"It is extremely necessary to introduce an urgent measure to end this situation effectively and promptly to maintain peace and order."
"Publication of news, other media, and electronic information that contains messages that could create fear or intentionally distort information, creating misunderstanding that will affect national security or peace and order."
Since the decree was announced, police have threatened a crack down on local media outlets covering the pro-democracy protests as well as an activist Facebook group saying they pose a "threat to national security."
A document, signed by National Police Chief Suwat Jangyodsuk, was leaked and circulated on social media. It requested the Telecommunications Commission and Digital Economy and Society Ministry to ban The Standard, The Reporters, Voice TV, Prachatai and the Free Youth movement Facebook page. There have been no reports about the other media outlets being suspended at this stage.
SOURCE: Reuters| Facebook: Voice TV
Keep in contact with The Thaiger by following our
Facebook page
.
Never miss out on future posts by
following The Thaiger
.
House Speaker confirms agreement for special parliamentary session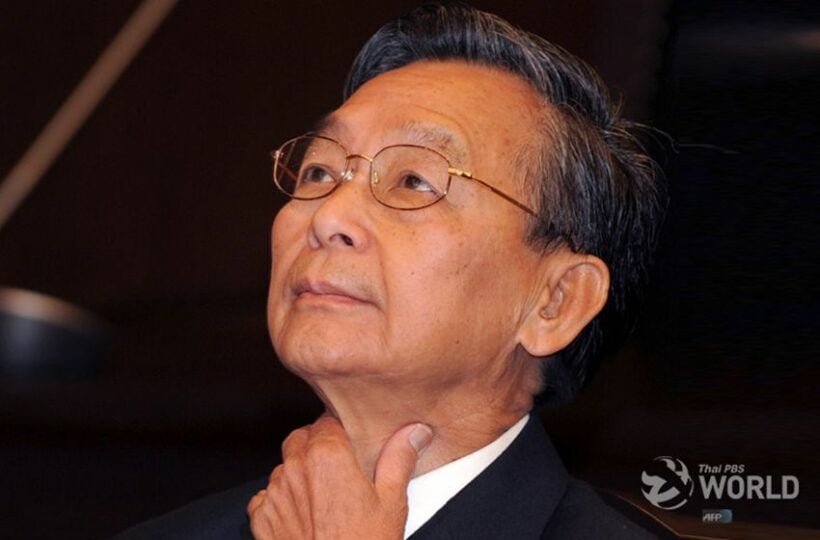 The Speaker of the lower house of Parliament has confirmed that there is cross-party agreement for an extraordinary parliamentary session to be convened in the wake of the ongoing political unrest in Thailand. Chuan Leekpai has notified PM Prayut Chan-o-cha of the agreement to hold the special session in a bid to seek a resolution to the conflict. Anti-government protests have been taking place all over the country since mid-July and, while all have been peaceful, rallies are increasing in size and frequency. Activists are pitching a 10-point manifesto, with demands including the resignation of the PM, the dissolution of parliament and the holding of fresh elections, as well as a re-drafting of the constitution.
In his letter to the PM, Chuan calls on the cabinet to back the announcement of a Royal Decree, which will declare the opening of the special session. He proposes an initial general debate, with no voting requirement, so that MPs and senators can express their opinions and work to find a solution to the current impasse. The PM has already voiced his support for an extraordinary session of parliament.
Meanwhile, a number of opposition figures are calling for the state of emergency imposed on Bangkok to be lifted, declaring its implementation illegal and unnecessary. They are threatening legal action against the government if this proves to be the case, with the Pheu Thai Party renewing its calls for the PM's resignation.
SOURCE: Thai PBS World
Keep in contact with The Thaiger by following our
Facebook page
.
Never miss out on future posts by
following The Thaiger
.
Police threaten jail time for anyone taking selfies at protests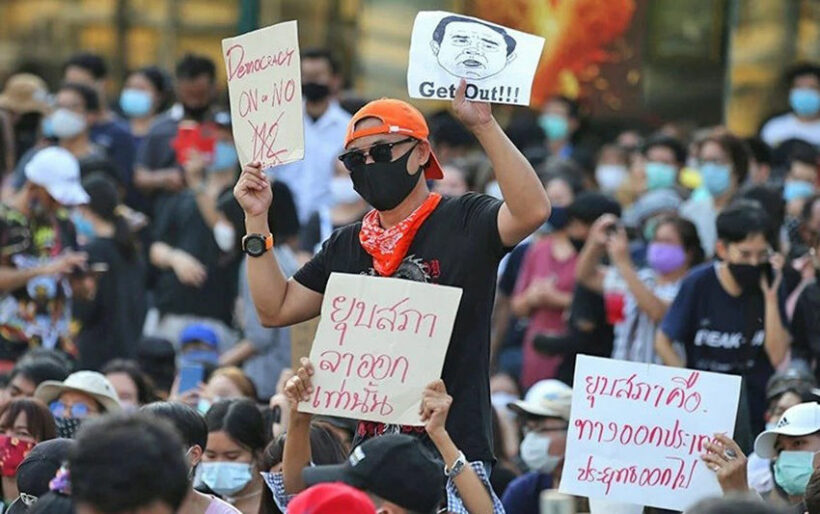 The State of Emergency recently imposed on Bangkok amid escalating political unrest carries some sweeping powers, some of them rather creative. According to a report in Coconuts, police are warning that anyone taking a selfie at anti-government protests is risking 2 years in jail and a fine of up to 40,000 baht. You'd have to really want that photo…
The emergency decree is being invoked in everything, from the arrests of protesters and their leaders, to the threat of restrictions being slapped on media outlets whose reporting is deemed unfavourable.
"We are under the severe state of emergency, which is a special law. We must hold this law seriously. Everything we do is under international standards."
Meanwhile, the latest clampdown has led to the arrest (and subsequent temporary release) of one doctor and the firing of another. After riot police in Bangkok used water cannons laced with chemicals to disperse a protest on Friday, around 400 Thai doctors called on officials to refrain from using such irritants against activists.
Jarosdao Rimpanichkit, a doctor at Bangkok's Mongkutwattana General Hospital, was promptly fired for having put his name to the letter. In a statement, the director of the military hospital, General Rientong Nanna, says the facility could not support employees who are, "allied with the king's enemies."
Meanwhile, another doctor, Tossaporn Serirak, has been released on bail after being arrested for violating the emergency decree. Tossaporn has become something of a hero figure to pro-democracy activists, after he began offering medical assistance at rallies and criticising officials for the tactics used against peaceful protesters.
SOURCE: Coconuts
Keep in contact with The Thaiger by following our
Facebook page
.
Never miss out on future posts by
following The Thaiger
.