Thailand
Floods sweep away bridge in Mae Hong Son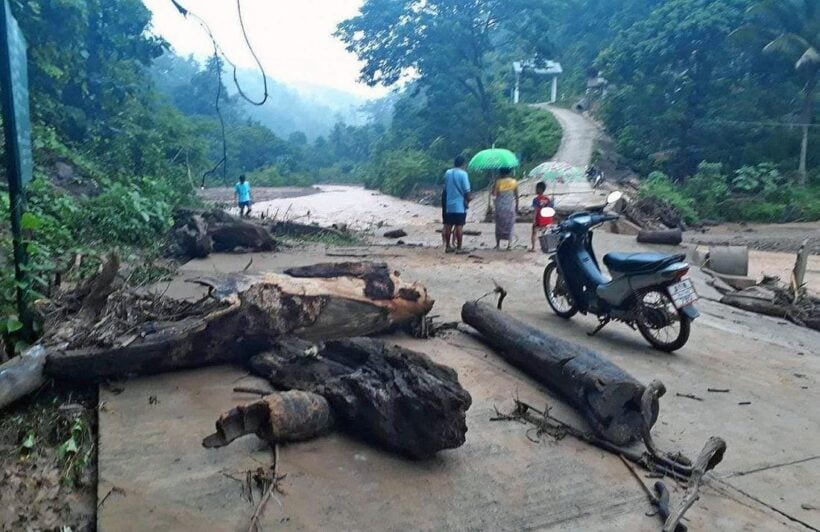 by Tossapon Boonpat
A bridge in Mae Hong Son crucial to tourism and trade was swept away in a flash flood on Sunday.
"We urgently need a Bailey bridge [to replace it temporarily], or else the flow of tourists and goods into Myanmar will be disrupted," said Trairat Wanasirisuk, chief executive of the Tambon Mae Sam Lab Administrative Organisation.
The reinforced-concrete bridge linked Ban Mae Sam Lab in Sob Moei district to Ban Huai Pho in Mae Sariang district. The Myanmar border is close by.
Ban Mae Sam Lab is prone to flooding and landslides.
The Meteorological Department has meanwhile predicted more rain and strong winds for the Upper North and the Northeast through October 13.
Heavy rain is also forecast for most southern provinces and locals were advised to brace for possible floods and river overflows.
Rain is expected to fall on 30 to 40 per cent of Bangkok and adjacent provinces.
STORY: The Nation