The future of Bangkok's Chinatown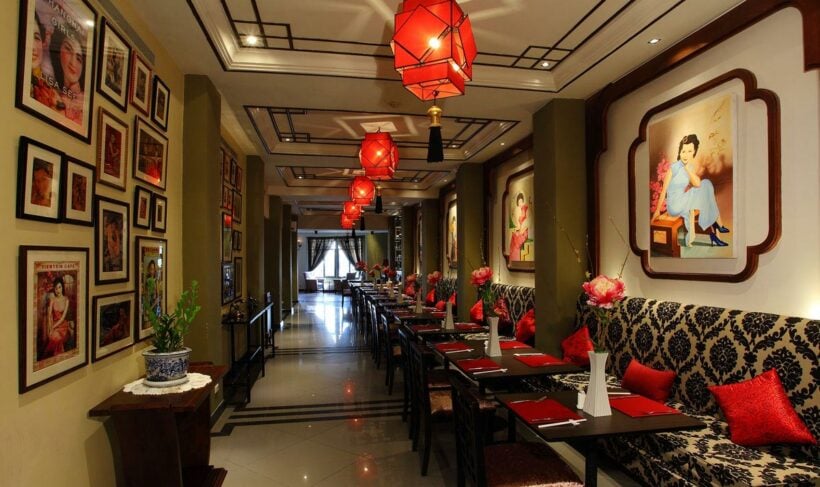 by Bill Barnett of c9hotelworks.com (First appeared on linkedin.com)
The emergence of boutique hotels, hostels, hip bars and cafes has revolutionised the way Chinatown, Bangkok is seen. This, together with the entry of international branded operators setting the stage for exciting changes.
Overview of Chinatown
For over 200 years, Yaowarat Road in Bangkok or Chinatown has been a center of Chinese immigrants in Thailand. Although some newer development has taken away some of Chinatown's authenticity, it is still to this day one of Bangkok's most visited areas which hasgenerated a splendid mixture of the old and new, be it street-food vendors, temples, or art galleries. On top of that, what really draws both local and foreign demand to the area is the ultimate experience itself.
Jammed streets with full tuk-tuks, small vans, and street merchants are what the other areas cannot offer. With some buildings and land is left unused, there have been many redevelopment projects for hotels and residences, and now domestic and international hotel chains are entering the market. What follows, is meant to shed light on the transformation of Chinatown.
Tourism
With the combined number of passenger arrivals at Suvarnabhumi and Don Mueang International Airports close to 50 million in 2017, the gateway experienced a 5-year compound annual growth rate (CAGR) of 11%. Based on our research and market interviews with hotels in the area, the number of tourists visiting Chinatown has sharply increased over the past few years. Thus, hoteliers in the area foresee that Chinatown will be reinvented over the next five years
Chinatown is now one of the hippest areas in Bangkok, while a few short years ago Millennials would view Chinatown as an 'ancestor's area' where elders meet up and have their Asian breakfast. Similarly, the traditional food scene still exists, except that the average age of visitors has dropped substantially and visitors now are becoming bar or café hoppers. What changed is how the vibe shifted over a short period of time.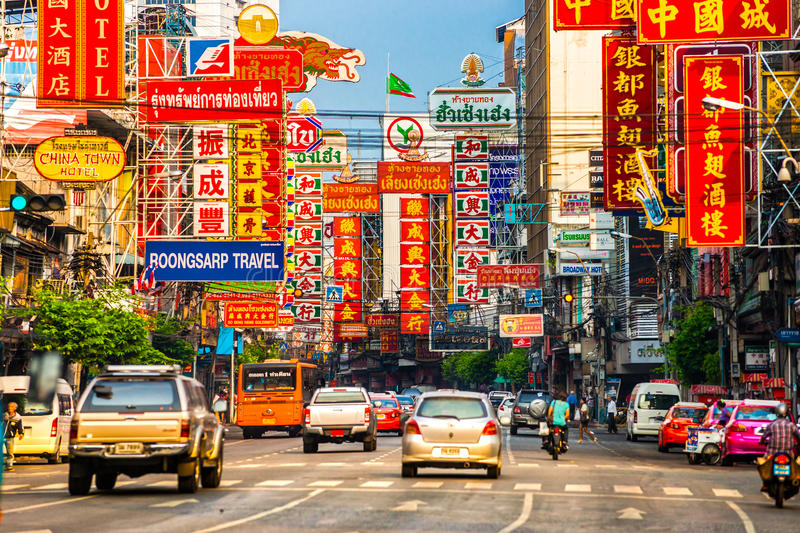 Mass Transit
After five years of construction, the upcoming MRT station of Wat Mangkon is now close to completion. Scheduled to open to the public in mid-2019, this station will be the nearest mass transit connection to Chinatown and sits right across from the upcoming 224-key Holiday Inn Express Bangkok Chinatown.
The station's name originated from the largest Chinese Buddhist temple in Bangkok, Wat Mangkon Kamalawat. Regardless of how trendy Chinatown is, the area is not expected to be another Thonglor as there is no plan for a BTS station. It will be advantageous to have better access to public transportation, but the MRT does not carry the same clout as the BTS since many tourists are not familiar with the MRT.
Hotel Performance
Due to the location of Chinatown, budget hotels face challenges in competing with similar hotels in other parts of Bangkok such as Sukhumvit. Boutique hotels in the area are on an upward trajectory, yet accessibility to public transportation in the area remains a key factor.
The average daily rate (ADR) of boutique hotels in Chinatown ranges from 2,000 up to 6,000 baht, with occupancy averaging over 75%. Due to the constraints on development scale, hotel inventories for the existing hotels range from a handful up to 70 or 80 rooms. Given a captive guest base, revenue from food and beverage cannot be overlooked. Hotel operators are generally more focused on generatingother income for their properties compared to other areas in Bangkok. According to our research, some hotels' F&B contribution can reach 70%, while the market-wide average is 31%.
Demand Characteristics
Online travel agents (OTAs) play an important role in this market among all distribution channels as boutique hotels mainly target younger guests who search for more authentic locations. Some boutique hotels try to stimulate direct bookings by offering complimentary breakfast and discounts on F&B and spa packages. One of the best performers in the market is able to achieve 70% for direct bookings.
In general, OTAs account for 75% bookings on a broad basis. For the nationality mix, the Asian market accounts for 38%, followed by European and American markets with 34% and 29%, respectively. The purpose of stay is mostly leisure at 93%, and only 4% of guests come for business.
Land vs. Rental Prices
With a peak land price of 375,000 baht per square metre, Chinatown is one of the most expensive areas in Thailand. Such high land prices result from the limited land supply and the vintage-style buildings. It is important to highlight the inverse correlation between land prices and rental/lease rate in Chinatown. Rental prices vary but generally tend to be in the range of 300 baht per square metre per month, while they can be well over 1,000 baht per square metre in Bangkok's CBD areas. With a business model heavily reliant on leasing property, small boutique hotel and hostel supply isexpected to surge in Chinatown.

International vs. Domestic Chain Offerings
There has not been an international hotel brand in Chinatown until recently, with the InterContinental Hotels Group (IHG) poised to enter. The agreement between IHG and Uniland Company Limited to open a Holiday Inn Express is expected to be completed bythe end of this year. On the other hand, the notable Thailand-based Burasari Group, who own and manage Shanghai Mansion Bangkok, has signed an agreement to manage a new 128-key property in Chinatown early this year, marking itself as a leading operator in the area.
Burasari Group, with seven hotels in the portfolio domestically and internationally, is expanding its hotel network within the country. The group has been managing Shanghai Mansion for almost 10 years and believes the upcoming changes in the area will elevate guest experience and draw more demand to Chinatown.
Pipeline Projects
Holiday Inn Express Bangkok Chinatown is part of the THB3-billion 'I'm Chinatown' mixed-use project. Positioned as 'Modern Chinese' in terms of design, the project includes 5,000 square meters of retail space, a 224-key hotel and 46-unit residence for sale. With its strategic location situating across the upcoming mass transit station, the hotel will mainly target foreign tourists and business travelers. The property is expected a year-round occupancy over 80% with average room rate over 2,000 baht.
Another project in the Chinatown pipeline, which will be managed by Burasari Group, is the redevelopment of a 50 year old vacant hotel. With 128 keys, W22 will be situated on Wongwian 22 with an opening in the mid of this year. Positioned as a boutique budget hotel, it is targeting Asian travelers and tour groups. The hotel will offer multiple room types including dormitories, double, twin and family rooms with an average room rate of 1,000 baht projected.
The two projects will create a new dynamic. Firstly the HIEX will provide standardised accommodations with expected amenities such as a swimming pool, which only a handful of hotels in the area have. Secondly, the W22 hotel will not only offer an affordable stay but also a varietyof room types and a large common space for guests to relax.

PHOTO: shanghaimansions.com
Forward Outlook
Because of the continuously increasing number of cafes, bars, and restaurants, further hotel development is expected to highlight the importance of design. Although cultural experience hasbeen the whole point of coming to Chinatown, the 'chic' experience will be a secondary factor to generate demand. From the recent developments and upcoming hotels, all properties have their uniqueness in design no matter in common areas or F&B outlets.
Even the 10 year old Shanghai Mansion Bangkok has been able to maintain high performance due to its unique interior design. Looking across Bangkok's luxury Riverside projects, such as Four Seasons and Capella which will come into the market soon, it is clear that luxury hotels have come out of the Bangkok Central Business District. With mass transit and proximity to the river, there is a high possibility to see more upscale development coming up in Chinatown.
In the bigger picture, the new MRT station will be a key turning point for the area and its future potential remains unique in its offering.


Find more property for sale and rent across Thailand at Thaiger Property, powered by FazWaz. You can even list your property for free.
Bangkok luxury poised to push through the US$300 ceiling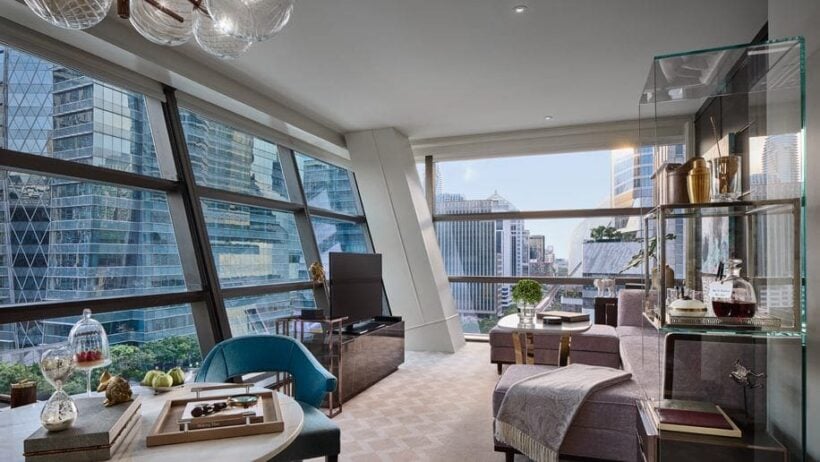 by Bill Barnett of c9hotelworks.com
PHOTOS: Rosewood Bangkok
For hotel owners and managers in South East Asia, one of the great mysteries of the past ten years has been the low rate profile of Bangkok's luxury hotel set. Despite soaring and sustained tourism growth, rising airlift and a strong economy, rates at Bangkok's top tier properties have remained fairly stagnant.
Have we reached the tipping point?
I had had the opportunity to visit the latest entry to the Bangkok luxury class a few days ago, the Rosewood. With 159 keys which includes a limited number of posh houses with private pools and terraces the property is seeing an exceptional response and already achieving high rates.
What's impressive about the entry is a take on the design approach that sees hotel developers apply a non-uniform approach with AvroKO coming in to focus on the restaurants and bars, while the rooms and public areas were led by Celia Chu Design and Associates.
While the speakeasy Lennon's has not be opened yet, the 6,000 record vinyl collection is impressive and the bar will clearly have a strong pull. Taking the approach to designing restaurants and not typical hotel outlets, the Chinese eatery Nan Bei is a breath of fresh air and limited seating provides a bespoke appeal.
Taking a step back, and looking at recent entries like the Waldorf Astoria, and upcoming 101 key Capella, what is clear is luxury properties are shifting in terms of key drivers of the segment of art, fashion, residential vibe, bar and restaurant offerings, wellness and events.
So, what about rates?
On a broad basis Bangkok's top tier hotels have averaged rates of US$200-240 for the past few years. This set has seen longer serving properties such as the St. Regis, Kempinski, and Okura effectively flatline on rates, though newer entries have come up including the Park Hyatt. On the broader horizon is the return of the Four Seasons and Capella by the river and the Orient Express at the MahaNakhon skyscraper.
With the entry of Rosewood driving rates, my expectation is that a few of the set will follow and at the end of 2019 we will set limited number of hotels crash through the US$300 average room rate barrier and effectively smash the legacy glass ceiling of Bangkok's luxury hotels.
As in any business there will be winners and losers. Smaller hotels with some rate leading premium key types will be able to push up average daily rates. Segmentation is another key and hotels on the river that lack substantial corporate numbers will remain challenged until transport links to the area improve.
Where in the world are Bangkok luxury hotels heading?
To sum up 2019, size and location matter, the shift on food and beverage and social events along with niches like wellness and  smaller meetings/weddings are the key to the future. As for the quantum leap in rates, it's about time Bangkok hoteliers be confident and push rates towards a more global norm.
Reservations now open for 'Twinpalms MontAzure' with enticing promotions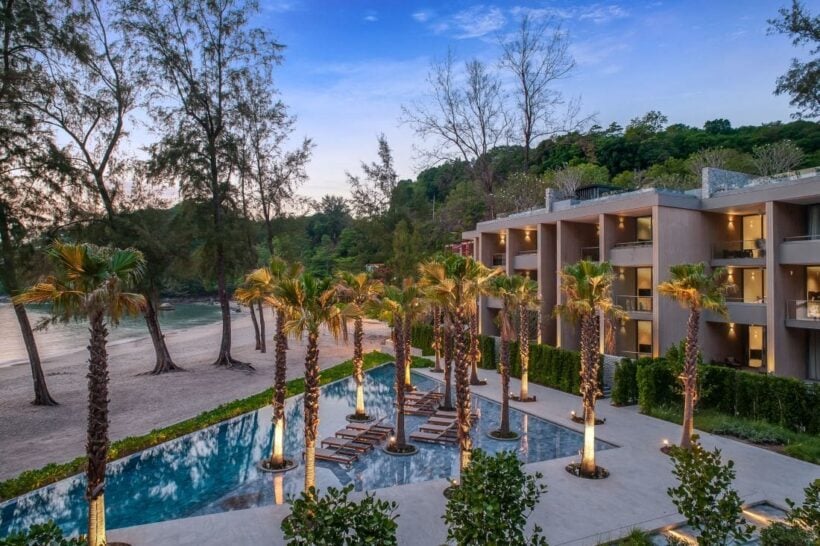 Celebrate the grand opening of Phuket's newest beachside hotel by booking now to snap up fantastic deals. Twinpalms MontAzure in Kamala is offering irresistible packages ideal for both short and long-haul getaways for those who book directly from their website.
Guests may choose to enjoy three nights and pay for just two and for those who are looking to book a longer holiday, stay for six nights and pay only three on all Penthouses and Suite types. Guests may book from now until November 30, 2019, for stays from July 1 to 19 December 2019.
The latest addition to the Twinpalms Hotels & Resorts portfolio is set directly on Kamala Beach, on Phuket's popular west coast and will welcome its first guests in July 2019. A member of Small Luxury Hotels of the World, the boutique beach hotel offers beautifully appointed Penthouses and Private Pool Suites and a collection of stunning Suites.
Suites range in size from 70m2 to splendid Penthouses with private pools and sea views boasting large living spaces of up to 300m2. Guests will also enjoy using a lap pool or an infinity pool offering views of the Andaman sea.
Adding to the collection of fantastic places to be on Phuket, Twinpalms MontAzure will launch its beachside restaurant and lounge, 'Shimmer', with uninterrupted sea views. Shimmer restaurant will serve vibrant and tasty food with an Asian focus, delicious and creative cocktails, and a great wine list, all served with the customary gusto and flair expected from the Twinpalms brand.
Designed by Martin Palleros, following the original Twinpalms concept and style, of utilising Phuket's beautiful landscape, Martin has allowed the design to maximise the sea views from most of the Suites and areas within the buildings, whilst also ensuring the preservation of the views of the mountainside from other perspectives.
Guests of Twinpalms MontAzure also have access by complimentary transport to the brand's other dining and entertainment destinations, taking full advantage of the three beautiful beaches Twinpalms has a presence on.
HQ Beach Lounge, a few steps away on Kamala Beach, Catch Beach Club, Catch Junior and Palm Seaside, located on Bang Tao Beach and of course, the flagship resort, Twinpalms Phuket is just a few steps from Surin Beach.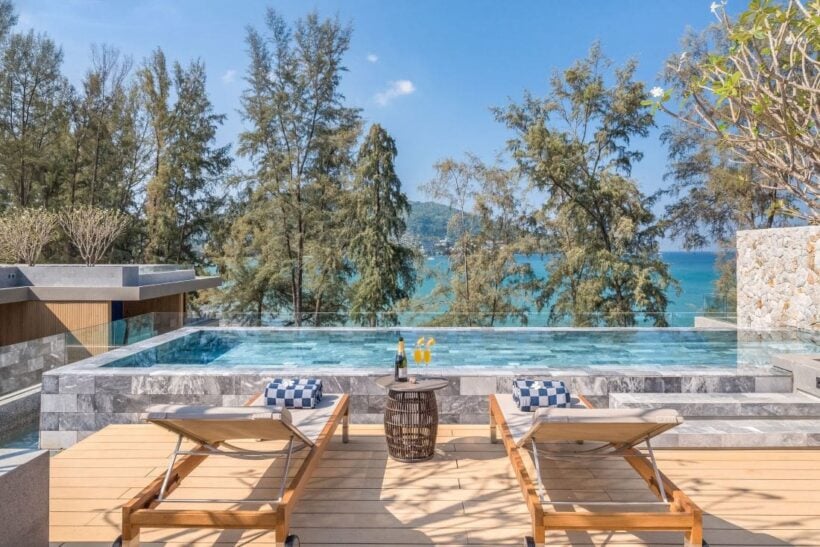 Phuket hotel watch – 3 months down, 9 to go in 2019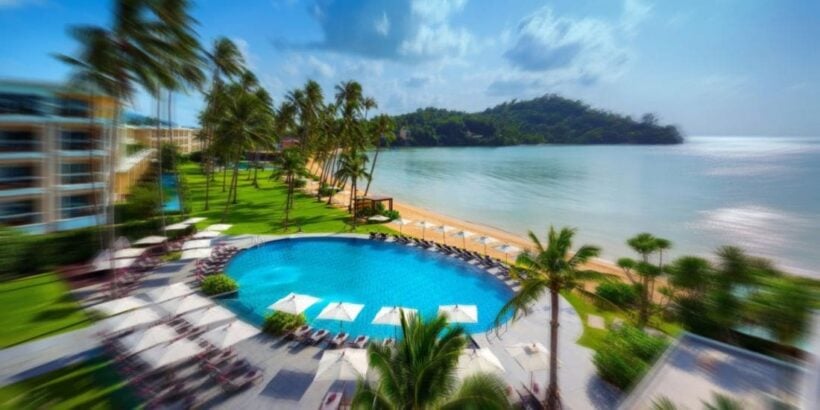 by Bill Barnett of C9Hotelworks.com
At the beginning of the year Phuket's tourism and hotel sector was cautiously optimistic after a strong first half of 2018 and humbling second half. Key terms that kept popping up were Mainland Chinese, Thai Baht Appreciation, Elections and Supply Concerns.
So today, with three months of performance under the belt in 2019 what are the key trends in hotel trading? These can best be compressed in the following points –
According to data from hotel benchmarking group STR, Thailand remains Southeast Asia's leading destination for Mainland Chinese, but the gloss is being diminished by Vietnam's meteoric rise, and strong numbers by the Philippines and Cambodia.
Market-wide RevPar shunk by 0.04% in 2018 and flat demand at the onset of the year is now shifting into negative territory moving into February and beyond. Turning back to last year, group demand is falling which is as key concern in a wholesale driven marketplace.
One stark positive is that RevPar is being propped up by rates and not occupancy. A key takeaway is that in peak and high season, Phuket hotels are able to drive rates up in key periods and continue to do so. This of course is a broad trend.  Good hotels tend to perform at higher levels, while poorly managed ones remain subpar.
Getting beyond the numbers, as I speak to hoteliers the expectation is that wholesalers remain a critical component of the island's hotel industry and despite the expected shift with technology to more direct bookings, the reality is that wholesale models are sensitive to demand volatility and the result of this feeding frenzy most often will be either flat rates for the year or in some cases a retraction.
We expect the remainder of 2019 to be challenging. Some hotels will look at this as an opportunity to reposition, renovate or cut costs. While others will look at new segments, niche offerings or emerging markets like India to regain momentum.
As for the top critical issues facing Phuket hotels, in my opinion these can be distilled in the following Top 3 Things Keep Me Awake at Night…
• Mainland Chinese – If tourism players or hotels believe the damage to Brand Phuket is over, think again. Talking to key tour operators there remains a hangover from last year's boat sinking incident and travellers remain keenly concerned over safety. Only time and more concentrated promotion will see a return of the numbers.
• Growing Supply and Demand Imbalance – The current pipeline is just over 8,000 keys in development on the island. What's more concerning is that projects in planning are not represented in this metric, and by our estimate there are approximately 5,000 more keys in planning. While both the pipeline and planning numbers will see some wash, the sum total exceeds current and forecasted demand.
Moreso, the rise of unlicensed condominiums, apartments, houses and villas is continuing unabated and is further exacerbating supply issues. Every time you see a group of tourists renting a 3 or 4 bedroom villa, that's three or four hotel rooms that lay empty. Government control of unlicensed properties is a key issue facing Phuket's tourism industry.
• Diminished Natural Resources and Strained Infrastructure – Water tops the list and there is little doubt we are reaching the tipping point with mounting shortages and soaring demand. Electricity is another concern. Lastly is a rising number of vehicles on the road, a urbanising trajectory and slow development of roads and public transport.
To these point's lets revisit the hotel development pipeline and reflect that a island long term master plan, zoning for new tourism expansion and requirements for developers to invest in public infrastructure to obtain operating licenses is sorely lacking. Something has to give on this front.
In conclusion am I pessimistic about Phuket's tourism and hotel future in 2019 and beyond? Absolutely not, direct airlinks are growing and the island has a well-structured capacity for handling tourism, but I firmly believe looking into our problems, discussing and finding ways to resolve these are critical to a sustainable growth pattern.