Army's helicopters 'much larger, included pilot training'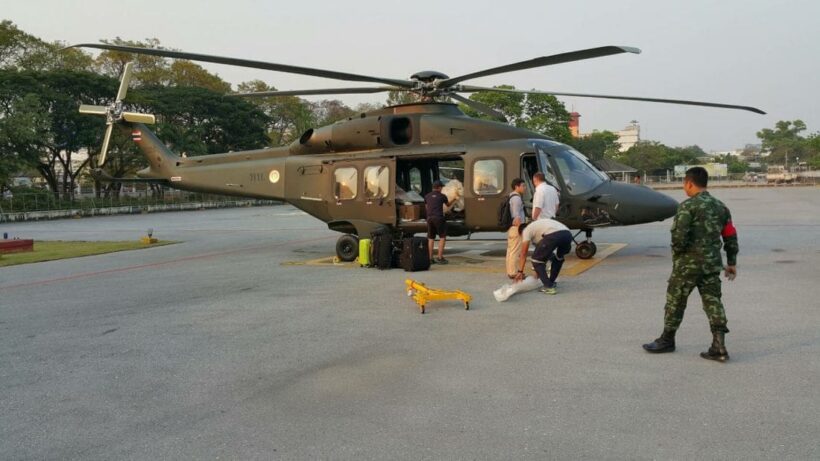 PHOTO: thaidefense-news
"His information is inaccurate and he could be viewed as making unfair allegations against the Army."
An anti-graft activist came under attack from the military after he alleged that the Army had bought helicopters at inflated prices.
Srisuwan Janya, secretary-general of the Association for the Protection of the Thai Constitution, earlier filed a petition with the Office of the Auditor-General asking for an investigation into the Army's procurement of the Italian-made helicopters at prices he alleged to be inflated.
The Royal Thai Army has dismissed the claims of irregularities in its purchase of helicopters, which Srisuwan said are similar to the one involved in a recent fatal accident that killed Leicester City football club owner Vichai Srivaddhanaprabha.
Colonel Sirichan Ngathong, deputy spokesperson for the Army, said the amount paid for the purchases included the cost of pilot training, spare parts, maintenance and additional equipment.
Also, the size of the models purchased by the Army was a lot larger than the civilian version involved in the accident in England, she said, which is why the helicopters bought by the Army were more expensive.
Srisuwan made the allegation after reports that the crashed Agusta Westland AW169 helicopter cost about 280 million baht. He pointed out that two AW139 helicopters were purchased for 675 million baht each in 2012, when Prime Minister General Prayut Chan-o-cha was serving as commander-in-chief of the Army.
Sirichan said that the Army had purchased a number of Agusta Westland AW139 and AW149 model helicopters in line with mission needs and procurement regulations.
She explained that these models are completely different from the AW169 involved in the UK crash, in terms of size, engine, flight ceiling, load capacity, speed, safety features, the number of pilot and passenger seats and additional equipment.
However, she said, the Army was prepared for scrutiny and will provide information to any state agency that investigates the matter.
"The Army's aircraft purchases were straightforward and in line with relevant laws and regulations," she said.
"His information is inaccurate and he could be viewed as making unfair allegations against the Army. Also, it may not be inappropriate to try to link a tragic accident with the Army's purchase of helicopters," the spokesperson said.
Meanwhile, Defence Ministry spokesman Lt-General Kongcheep Tantrawanit on Friday suggested that Srisuwan seemed to have "poorly screened" the relevant information before making his allegations against the Army.
"Without a good understanding, you should have come to ask the Army first before giving any information to the media or filing any complaint. Without enough screening and lacking accurate information, you made the public believe what you said," he said.
Deputy Prime Minister Prawit Wongsuwan, who is also Defence Minister, on Friday suggested that Srisuwan made his allegation prematurely.
"He filed his complaint when nothing wrong happened. The Army made these purchases under government-to-government deals, at specified prices. The deals were transparent," General Prawit, who is also in charge of security affairs, said.
Earlier, Army spokesman Colonel Winthai Suvaree said the prices that the Army paid for the helicopters also included the cost of simulation training for the pilots, spare parts and training for its mechanics.
He said the reported 280 million baht price tag of Vichai's helicopter was apparently for the helicopter only, while pilots were hired and maintenance services were possibly paid for separately. Also, the price tag cited by Srisuwan was not an official price, but rather one reported by the media.

STORY: The Nation Weekend
Keep in contact with The Thaiger by following our
Facebook page
.
Opinion: Retirees and medical insurance in Thailand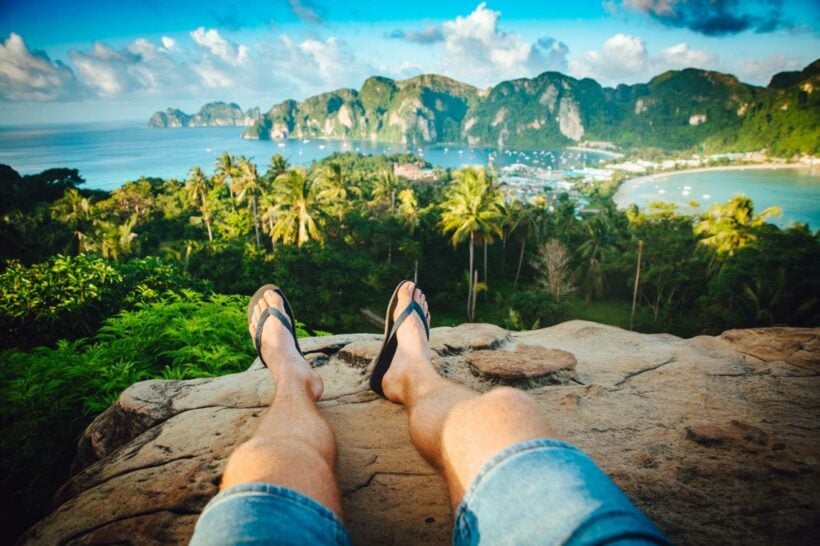 By Barry Kenyon of The Pattaya Mail
Thai government spokespeople, in recent years, have emphasised that that Thai hospitals are not free for foreigners. They have cited examples of sick and crowd-funded aliens desperate to get back to their home countries, or annual reports from public hospitals bemoaning the unpaid bills of foreign nationals.
So far not a lot has happened. Holders of one year 0/A visas or ten year 0/X, issued by Thai consulates and embassies abroad, do now require medical insurance worth at least 400,000 baht for in-patient treatment and 40,000 baht for out-patient care. But the vast majority of expat retirees in Thailand receive their annual extensions of stay at a Thai immigration office. They do not currently require insurance.
Will that change? It's not clear. The government has already stated that long-stay aliens with a history of physical illness may be checked out before an extension of stay is granted. What this means, if anything, is unclear but it could signify the immigration bureau's refusal if an applicant is discovered to have unpaid hospital bills.
One substantial reason for leaving well alone is that many expat retirees self-insure because they are too old or infirm to obtain medical insurance. But these wealthier retirees contribute billions of baht annually to (mostly) private hospital coffers when significant surgery is required. They would be forced out of the country if unobtainable medical cover was made compulsory, thus leading to a gigantic loss of income.
It's also true that the mandatory insurance requirement for 0/A visa holders is modest. A sum of 400,000 baht may seem a lot but is unlikely to cover the total bill for heart surgery, most cancer operations and stays in an intensive care unit, at any rate in the private sector.
Read the rest of the editorial HERE.
Keep in contact with The Thaiger by following our
Facebook page
.
Indian tourist numbers to Thailand steadily climbing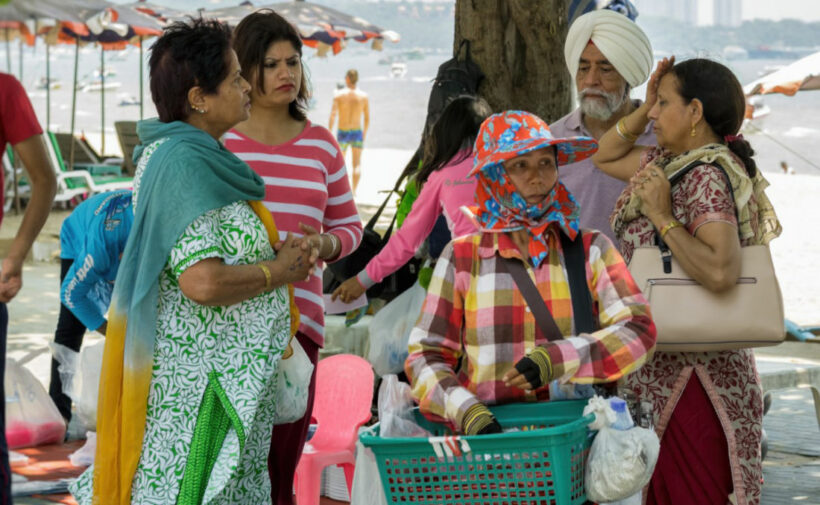 The number of Indian tourists coming to Thailand has doubled over the past half a decade and continues to grow by an average of 15% each year. The figures are from a survey conducted by researchers Nutchanart Kuprasert and Jidapha Chuayphan on behalf of the Bank of Thailand.
Contributing factors include an overall increase in Indians travelling overseas as evidenced by 10 million new passports being issued annually. Thailand is a popular choice for first-time Indian tourists as distances are short and travel is easy thanks to some 3,000 direct flights now being offered by various carriers between both main and secondary destinations including to Phuket plus the introduction of free visa-on-arrival.
The study indicates that Indian tourist will keep catching up to the leading tourist demographic, the Chinese , but not surpass them any time soon. Projections for the next decade show that some 21 million Chinese tourists will visit Thailand compared to 14 million Indian nationals. But in terms of spending, Indian tourists are similar strong spenders, like the Chinese, and able to travel to Thailand all year round, even during the low season.
Popular destinations are listed as Bangkok, Pattaya, Phuket, Hua Hin and Chiang Mai. In addition, information from tour operators in Thailand reveals that Indian tourists are not as sensitive as Chinese tourists to unexpected events. Generally speaking, if the trip has been planned in advance, they will not change plans or cancel travel.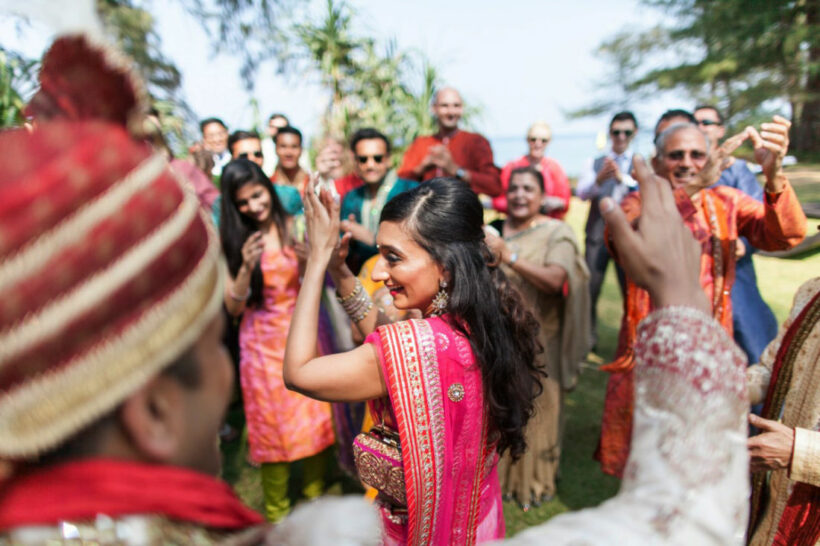 The report divides Indian tourists who enter Thailand into 3 main groups…
• Tourism for vacation accounts for 85%. Most visitors are between the ages of 25 and 35, prefer to travel with friends or come here for a honeymoon because the cost is not high. They spend an average of 27,000 baht per person and favour the country as they can get a visa on arrival. Some groups use Thailand as a base for visiting other countries.
• Weddings account for 5% of visitors, mostly amongst the well-heeled. The data show that more than 300 Indian come to get married in Thailand every year often with wedding parties exceeding 200 guests. In India, luxury events such as weddings are a show of family status, and the budget ranges from 10 million to 120 million baht per event. Couples favour 15 well-known 5-star hotels and the average spending per person is 50,000 baht.
• MICE (Meetings, Incentives, Conferences, Exhibitions) groups or group meetings account for 10%, with many large companies choosing Thailand as an incentive destination. These popularly travel in large groups of around 800 people and are likely to visit Thailand on multiple occasions. The average spent per person per time is 76,000 baht. Thai business tour operators indicate that some groups request specific travel programs in Pattaya, ask for entertainment venues and request hotels that allow outsiders to stay.
The study shows that seminar tourist groups and marriage groups spend the most and recommends that Thailand focuses on attracting these visitors while also paying attention to maintaining the millennial tourist base because India has a large young population. However, it also points to a need to modify Thailand's image as a cheap place to stay and erase its reputation as a 'sex' destination.
SOURCE: The Nation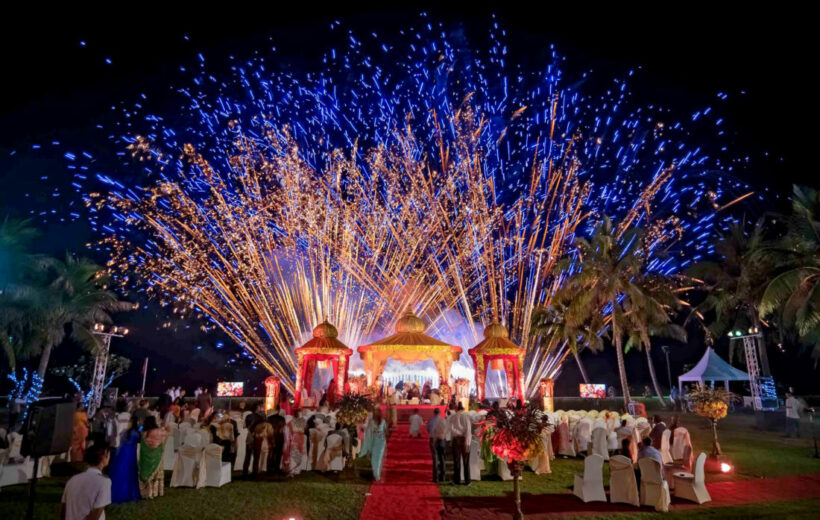 Keep in contact with The Thaiger by following our
Facebook page
.
Future Forward's Thanathorn in court over alleged media share holdings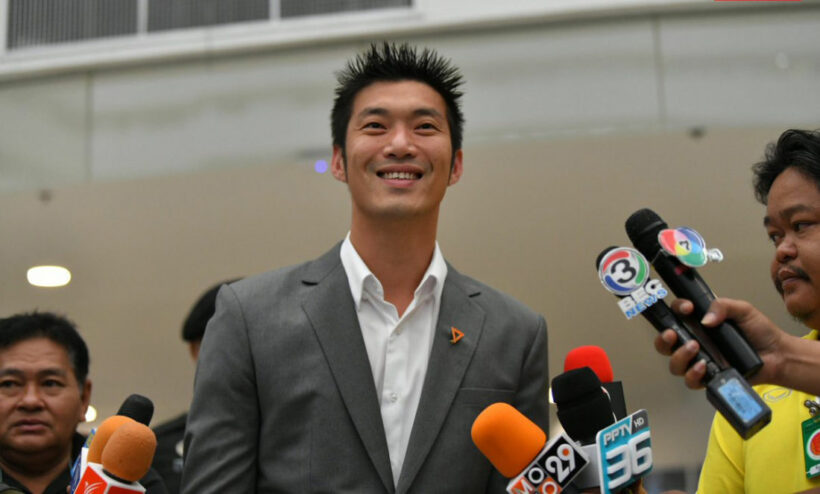 The charismatic frontman of Thailand's anti-military parliamentary bloc appeared in court today accused of breaching election rules by holding media shares. The case could see him barred from politics and jailed for up to 10 years.
40 year old Thai billionaire Thanathorn Juangroongruangkit has rattled Thailand's arch-royalist establishment since seizing the political limelight with his caustic take downs of the army's role in Thai politics and society. His upstart Future Forward Party, formed only 12 months before this year's March elections, became Thailand's third largest political group in the poll which ended five years of outright junta rule. They ended up with more votes than the older, more established Democrats, surprising many, particularly the Military-backed Palang Pracharat party.
The party was backed by millions of young people wearied by the dominance of the conservative old guard. But Thanathorn's electoral success has been matched by a battery of legal woes.
He has been suspended from attending parliament since the Election Commission accused him of breaking polling laws by holding media shares – an offence that carries a long jail term.
Arriving for the first hearing at the Constitutional Court on Friday, Thanathorn again pleaded his "innocence" telling reporters the media company had ceased operations five months before the election.
"We are convinced that there is no evidence."
Thanathorn, who held 675,000 shares in V-Luck Media, has repeatedly insisted they were sold to his mother on January 8, weeks before he registered to run as a candidate.
As judges fired questions at him during today's hearing, the usually cool-headed party leader appeared tense, saying he couldn't recall the legal details of divesting the shares. His supporters say the case has been trumped up to take out Thailand's most popular politician and deliver a gut punch to the FFP and its radical reform agenda.
The party wants to amend the constitution to excise the military's influence, slash defence spending and end conscription to an army that has carried out a coup at an average of once every seven years since the 1932 establishment of a constitutional monarchy.
"The party is against the military… I support their vision and I absolutely support Mr Thanathorn," 35 year old Punjarat Wattawongvibul old AFP outside the court.
A ruling is expected to be announced on November 20.
The highly interventionist court disbanded a different anti-military opposition party linked to former premier Thaksin Shinawatra right before the March elections. Thanathorn has also been singled out by the kingdom's powerful army chief.
The Thai Army Chief General Apirat Kongsompong last week delivered a thinly-veiled warning of the spectre of a communist rebellion in a speech flecked with barely-concealed references to Thanathorn and his party.
Future Forward have been a rare voice of criticism against Thailand's royalist establishment.
The monarchy remains at the apex of Thailand as the Head of State.
Yesterday 70 Future Forward MPs voted against a royal decree transferring two key army units to the direct control of the Thai King, an unprecedented political objection to a royal command.
The decree still passed parliament with an overwhelming majority.
SOURCE: Agence France-Presse
Keep in contact with The Thaiger by following our
Facebook page
.