British tourists held 'ransom' by Thai police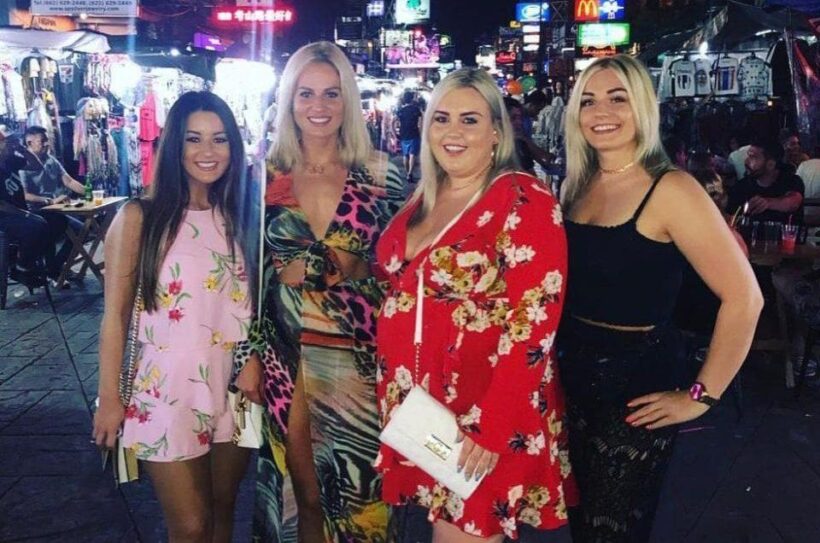 Original story by Ben Archibold.
Group of British women held to ransom by armed Thai police and forced to pay £150 – for a broken TOILET
"Jade McInnes, Stacey Robertson, Rachel McFarlane, and Emily Michie, from Fife in Scotland, were in disbelief when gun-toting cops appeared at their hotel."
That's the rather sensational headline in a UK tabloid, thesun.co.uk.
Let's dig into the story…
Four British holidaymakers say they were held to ransom by armed police after the toilet at their Thai hotel was smashed.
Jade McInnes, Stacey Robertson, Rachel McFarlane, and Emily Michie claim they were told to pay 10,000 Baht (£230) for the broken toilet.
The Scottish women say the gun-toting cops then bartered with them before accepting 6,500 Baht – around £150 – not to chuck them in jail.
The standoff came after the group of old school pals came back from lunch on Wednesday to find the manager at JJ Residence on Phi Phi Island pointing to the broken lavvy.
"Then armed police arrived and threatened us with arrest if we didn't pay.
"We didn't want to miss our flight home, so we just had to pay it.
Jade, Stacey, 28, Rachel, 27, and 26-year-old Emily fly home today (October 19).
Bottomline in these situations, contact the Tourist Police to help wade around any 'cultural misunderstandings'.  We've contacted the JJ Residence on Koh Phi Phi to confirm the story was true. They said it "was no scam" without wanting to comment further.
Somewhere between their Scottish accents and 'Thainess' there was sure to be some problems negotiating this situation. For your own piece of mind, when staying in a hotel room, check the room before and after with staff and take photos to back up your situation. Never give in to demands for payment without consulting with Tourist Police, or speaking to your Consulate if the amounts of money are high.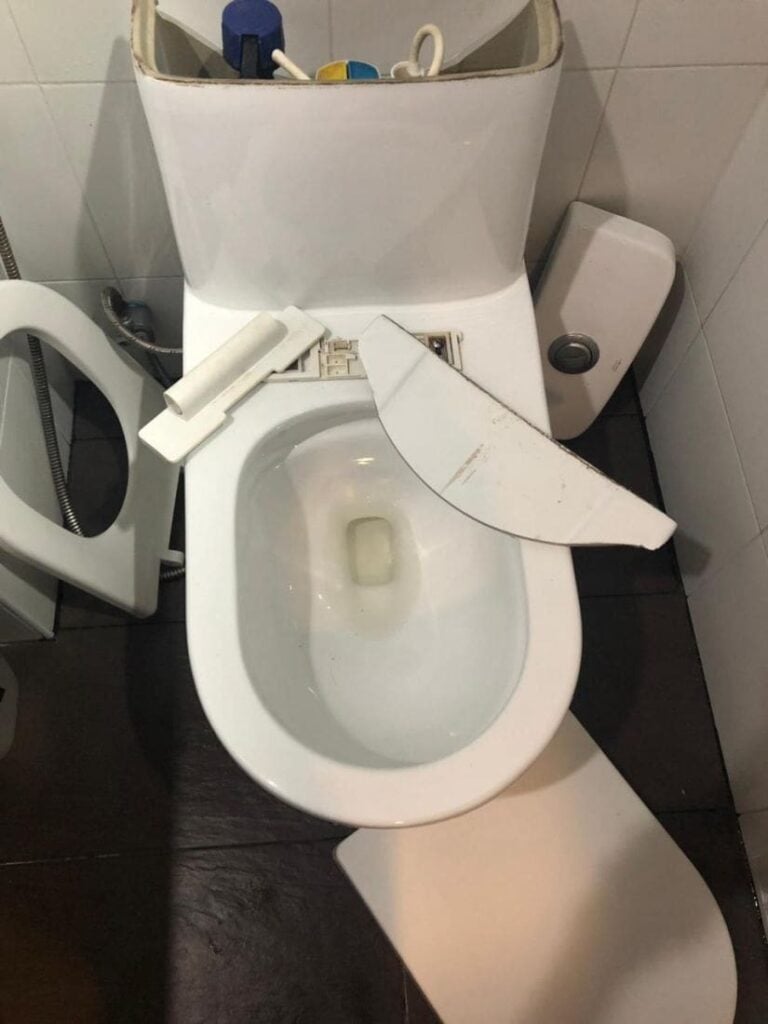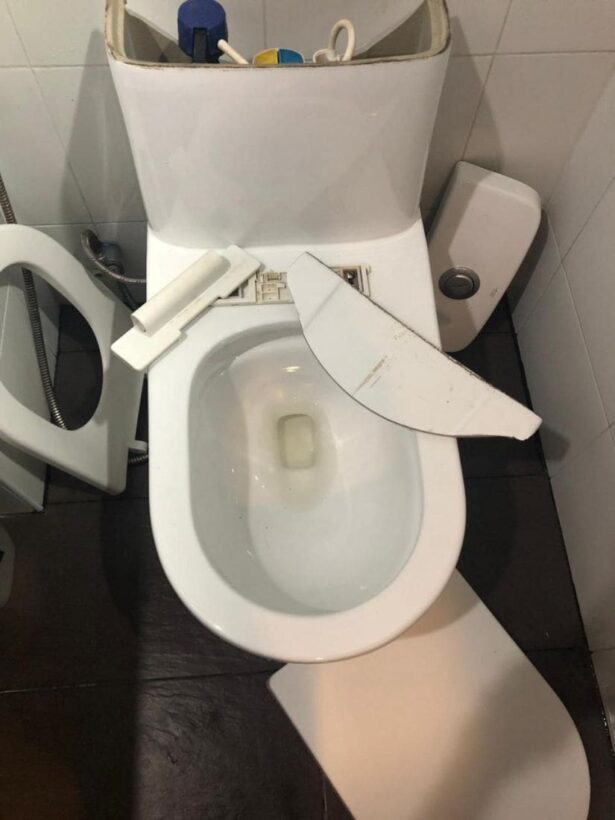 First Kunming-Krabi direct flight landed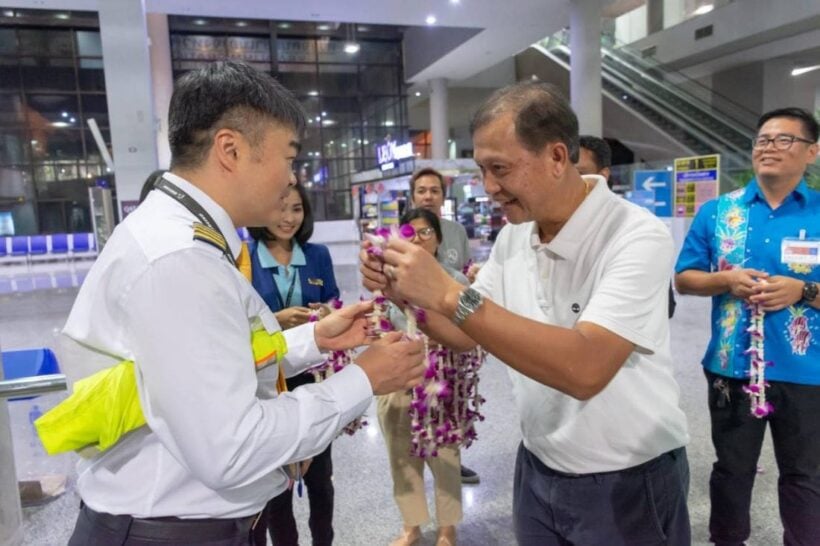 The first direct flight from Kunming, China, full of Chinese passengers, has arrived at Krabi International Airport.
The General Manager of the Krabi International Airport Apichai Aranyik has welcomed the new Lucky Airline (Boeing 737) with its first direct Charter Flight from Kunming to Krabi. The flight carried 162 passengers and arrived in Krabi at 7pm last night (Sunday).
Khun Apichai says, "In the past five year since the movie 'Lost in Thailand' Chinese tourists becoming the top tourists visiting Krabi. At the start they were coming in tour groups."
"After the boat disaster in Phuket in July, Chinese tourists weren't coming to Krabi either. This first direct flight is a good sign to welcome the next wave of Chinese tourists."
The Deputy Director of the Phuket Tourism Authority of Thailand, Montri Manator, says, "Numbers of Chinese tourists visiting Phuket in tour groups have been continuing to decrease after the Phoenix sinking on July 5 this year. But we are seeing a steady rise in the FIT (Free and Independent Travellers) from China"
Read more about the changes in Chinese tourism to Phuket HERE.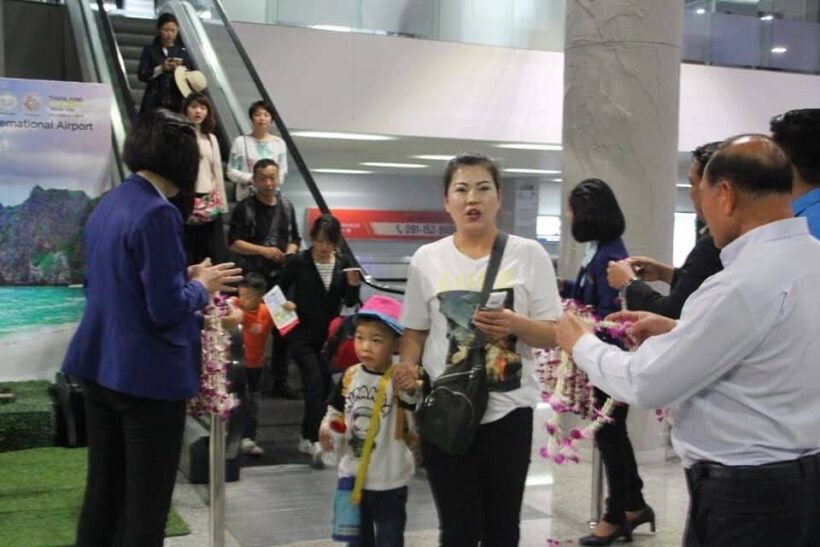 Hotel #4 for Centara Hotels in Krabi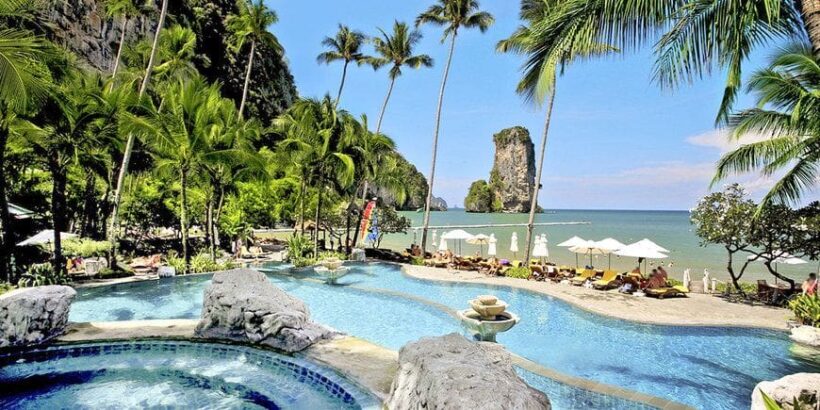 PHOTO: Centara Grand Beach Resort & Villas Krabi, another of the Centara properties along the Krabi coast
Centara Hotels & Resorts, Thailand's largest hotel group, has just signed a Hotel Management Agreement for a 180 room property on Ao Nang Beach, Krabi. The new hotel will be under its 'Centara' brand.
Centara Ao Nang Beach Resort & Spa Krabi will be the company's fourth property in Krabi and is expected to open September next year.
"Krabi is well known for its stunning seascapes, world-class diving, national parks and eco-tours. We are pleased to have reached a greater level of trust from the owner to manage a second property in Krabi for them after Centara Anda Dhevi Resort & Spa. Centara Ao Nang Beach Resort & Spa Krabi will establish itself as one of Krabi's premier destinations tailored to match everybody's desires," said Centara CEO Thirayuth Chirathivat.
Centara have signed an agreement to manage the property with its owner, Dr Pornsak Thantapakul, CEO and Managing Director of Anda Beach Resort.
"We trust Centara to design and operate the hotel and offer guests the combination of a modern tropical resort and the fun family experience –plus one of the most beautiful sunset views in Thailand," said Dr. Pornsak.
Centara Ao Nang Beach Resort & Spa Krabi will be the first chain hotel in the area with direct access to Ao Nang beach. The resort's 180 rooms will range in size from 39 to 81sqm in eight configurations, including 20 family-friendly residences with bunk beds.
Most ground floor rooms will have direct pool access. Centara is planning a modern design, with F&B outlets that can be used for breakfast and special event buffets, or independent themes and menus. The resort will also feature a spa and beach club.

SOURCE: The Nation
Morning collision leaves 18 injured, mostly students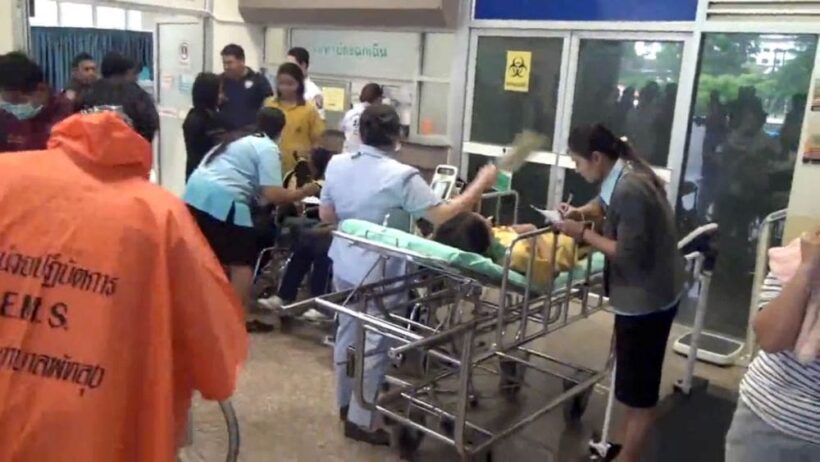 Fifteen students and three adults have been injured after a cold-storage truck collided with a song-taew bus on a Phatthalung road this morning, south of Krabi province.
The injured were taken to Phatthalung Hospital following the 7am incident at a curve on the Asia Highway in Moo 3, Tambon Tha Kae, in Muang district.
There was high drama at the hospital with the students crying and hospital staff rushing to treat them. Police said three of the students had been critically injured.
The bus was already full with students heading to school when it stopped at the curve to pick up another passenger. Police say the six-wheel truck rear-ended it as the driver pulled onto the road, causing both vehicles to fall to the roadside.

STORY: The Nation