"Phuket needs a world class exhibition and convention centre"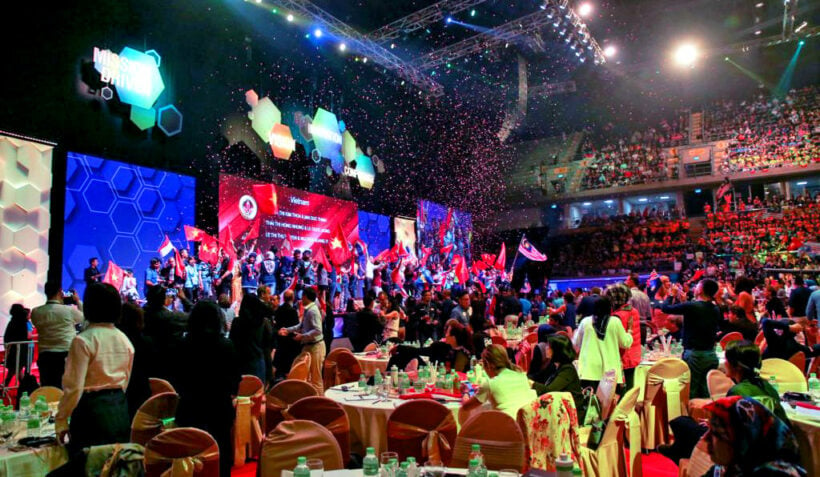 "Two key developments we are tracking is Central Festivals next phase of expansion and Proud Groups Andamanda project that both have significant concerence, meeting and incentive space."
Plans to promote Phuket as a world-class MICE (meetings, incentives, conventions, exhibitions) location are being obstructed by many impediments – inefficient town planning, poor transport systems and poor availability of land in tourist locations.
Dusida Worrachaddejchai writes that Phuket's deputy governor says the province has a blueprint to build an exhibition and convention hall to host international events with a capacity up to 5,000. But he said that town planning rules forbid building a hall larger than 6,000 square metres with a hight greater than 23 metres.
The prohibition for a proper convention hall by town planning appears to be one of the few projects impeded by lax town planning laws.
The project has been talked about for decades with Phuket's potential as an active MICE venue being hampered by the lack of facilities, principally a large convention and exhibition centre.
If some provisions of the current town planning act for Phuket can be amended, the likely destination for a convention centre would be Thalang district. The deputy governor says he hopes it can be built in a few years and make Phuket able to bid for international events and expos.
But Thalang, although within 15 minutes of the Phuket International Airport, has little offer convention and exhibition delegates with most of the beaches and tourist infrastructure on the island's southern coastal areas (Patong, Kata, Karon).
C9hotelworks' Bill Barnett says proper MICE facilities have been a long time coming for Phuket.
"Phuket hotel developers are finally seeing the signifigance of the MICE trade. Two key developments we are tracking is Central Festivals next phase of expansion and Proud Groups Andamanda project that both have significant concerence, meeting and incentive space. TCEB ae active in the working on Phuket as a MICE destination so we see the future direction as positive, at last."
Meanwhile the Thai government has foreshadowed that five Thai cities will be earmarked as MICE locations – Phuket, along with Chiang Mai, Khon Kaen, Pattaya and Bangkok. The deptuty governor sprouted Phuket's existing MICE credentials – 600 hotels offering 40,000 guest rooms, 220 convention rooms, 615 meeting rooms, 14 piers and four private marinas. But these facilities are spread all over the island with poor access and almost no public transportation.
Plans for a world class convention centre have been brought up from time to time over the past two decades with provincial officials huffing and puffing about the need for a proper facility for the growing island but, so far, nothing has happened and the island remains a leading tourist destination with little attraction for larger conferences, exhibitions and events.
In the past the private sector – primarily Central Group and Jungceylon – have indicated their interest to build a convention hall in the Patong area. But town planning issues and the ever-dwindling available land in the seaside city have shelved any progress.
Southern beach locations, with excellent hotels, shopping and beaches – Karon and Kata – have also been flagged as potential locations but access, especially from the airport, remains poor. Travel times to the southern beaches from the airport is at least an hour and involves trips across the notorious hills roads at either Patong or Kata.
Progress on the Patong Tunnel has also stalled with successive governments unable to progress the project.
The government should improve mass transport from the airport to Patong and other western coast districts in Phuket, namely Karon, to facilitate large groups such as Mice travellers that require more than buses and vans, Ms Chalermluck said.
Last year, more than 2 million visitors arrived in Phuket for MICE events, generating 19.5 billion baht in income. But MICE industry proponents say that number could be easily tripled with a proper convention and exhibition venue.
Keep in contact with Thaiger by following our Facebook page.
Never miss out on future posts by following Thaiger.
The Thaiger joins forces with Masii to bring you hassle-free Thailand re-entry packages and much more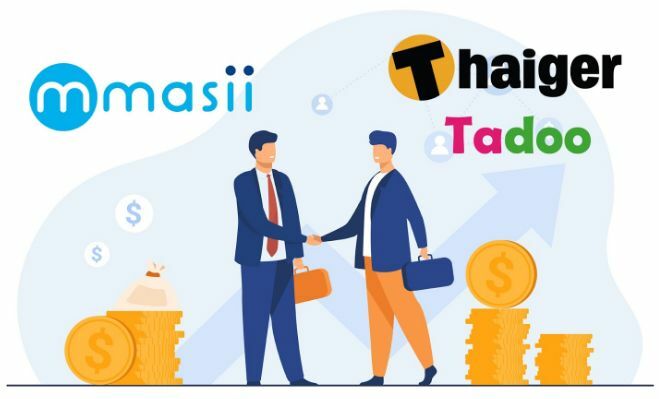 PRESS RELEASE
The Thiager and its sister company Tadoo, have announced they will enter a strategic partnership with the Bangkok-based fintech company, Masii.
Having joined forces with Masii, The Thaiger aims to provide its 6 million-plus monthly users with exclusive deals and packages such as the Thailand re-entry package, comprising of the Certificate of Entry (COE), Covid-19 Travel Insurance and a Covid-19 Test.
Sapir Matmon, of Tadoo, says "This tie-up will allow us to provide our readers with all-inclusive packages specifically designed to make the whole process of coming back to Thailand as simple as possible. And by booking through us, all service fees will be waived – a saving of more than 1,000 Baht. We're confident you won't find a better price in the market right now."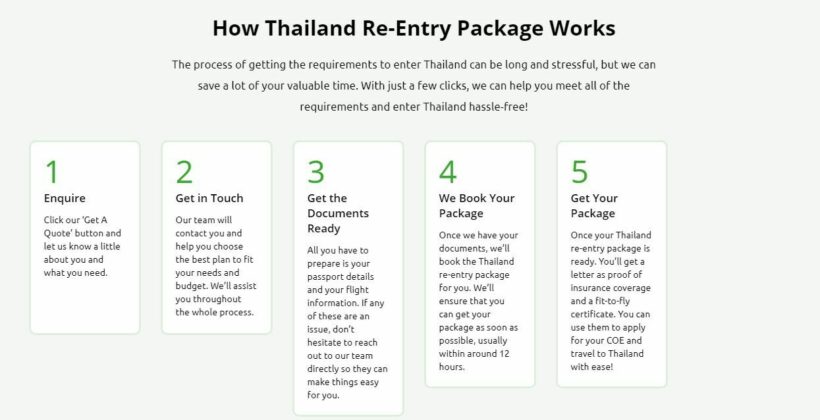 "We can provide everything you need to enter Thailand hassle-free and within 12 hours, which is the fastest in the market." Says Maxwell Meyer, CEO of Masii.
Covid-19 has drastically accelerated the industry's movement toward shifting products and services online.
Sapir says "We are tremendously pleased to welcome the Masii team and work alongside Maxwell, as one of the stars of the local fintech scene."
Tadoo, The Thiager's sister company, has also teamed up with Masii on their Thai price comparison platform, tadoo.co, which offers a similar range of products including, insurance, finance, internet, and mobile.
The goal of Tadoo is to bring clarity to the Thai market and assist consumers in making better-informed choices by offering a quick and convenient solution for getting the products they want without the hassle.
For more information on the Thailand Re-Entry Full Package, click HERE.

Keep in contact with Thaiger by following our Facebook page.
Never miss out on future posts by following Thaiger.
Aviation authority calling for 20,000 vaccine doses for crew, ground staff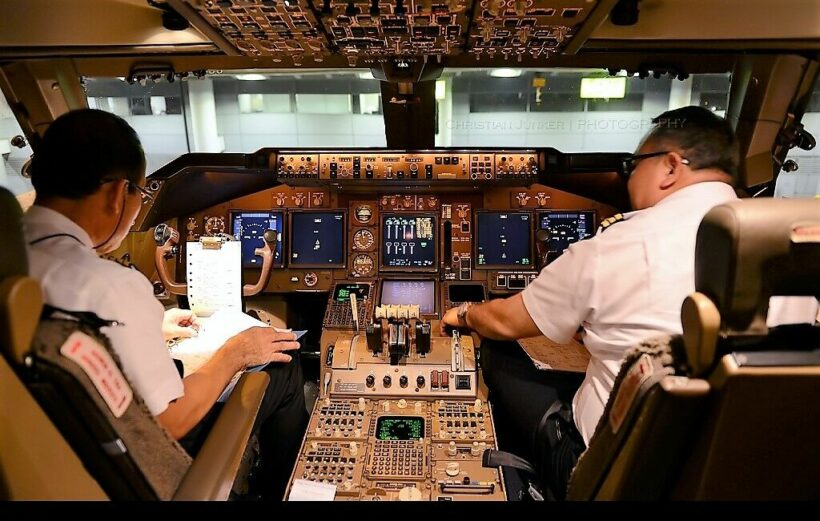 The Civil Aviation Authority of Thailand is calling for vaccine doses to protect around 20,000 airline crew and ground staff before the country re-opens to international tourists. The CAAT says it's vital that those working in the aviation industry are protected and has submitted its request to the Centre for Covid-19 Situation Administration.
According to Suthipong Kongpool from the CAAT, there are around 20,000 airline employees, including crew and ground staff, who will need to be vaccinated. As 2 doses are required, a total of 40,000 doses are needed to fully protect staff. The Bangkok Post reports that the CAAT will meet on Thursday to review the aviation sector's readiness for when the country re-opens without international arrivals having to quarantine.
Suthipong says they are seeking enough vaccine doses to protect employees of Thai-registered carriers.
"It's a confidence-building measure for tourists and those providing the services to them."
From July, the southern island of Phuket will be the first part of the country to waive quarantine for vaccinated international arrivals, subject to 70% of local residents being vaccinated. The "sandbox" project is a pilot programme that will be expanded to other areas if it proves successful. Between October and the end of the year, 5 other provinces – Phang Nga, Surat Thani, Krabi, Chon Buri, and Chiang Mai – are expected to adopt the programme. Officials hope to be able to re-open the country fully from January 2022.
According to the CAAT, the first foreign visitors expected to return to Phuket will be Chinese tourists, given that country's success in managing the pandemic. Meanwhile, the CAAT says Thailand will see a 7% increase in air traffic this month compared to last, with a total of 36,150 domestic and international flights.
SOURCE: Bangkok Post
Keep in contact with Thaiger by following our Facebook page.
Never miss out on future posts by following Thaiger.
Labour union angry over changes to Thai Airways staff contracts under rehab plan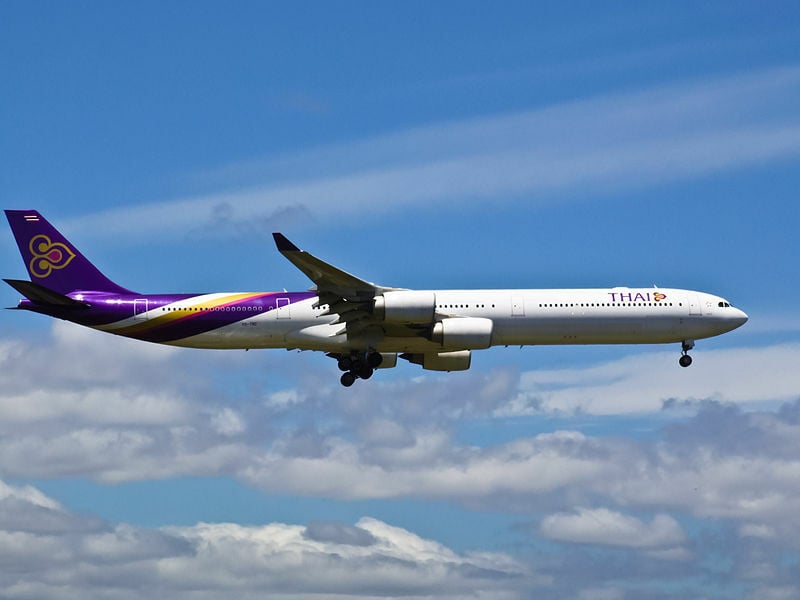 Union representatives are questioning changes made to the employment terms of Thai Airways staff as part of the national carrier's debt-restructuring plan. The labour union claims the changes have removed or diluted several staff entitlements and welfare benefits, pointing the finger at acting president, Chansin Treenuchagron, who signed the orders.
The union is calling on the Department of Labour Protection and Welfare to review the changes to check if they align with a debt-restructuring plan submitted to the Central Bankruptcy Court. According to a Bangkok Post report, the union believes the signed orders may go against the terms of the rehab plan currently being reviewed by creditors. They include an order related to the company's new organisational structure, as well as the screening of workers who will continue to be employed by the carrier during and after the rehab process.
Union representatives accuse the airline of changing the terms and conditions of employee contracts, meaning weaker welfare benefits. They are asking the DLPW to confirm if the changes comply with the 1940 Bankruptcy Act, the 1975 Labour Relations Act, and the 1998 Labour Protection Act. The union says that if the changes are found to violate the acts, Chansin should be ordered to cancel the orders and draw up new employment terms that comply with the airline's rehab plan and with employment law.
SOURCE: Bangkok Post
Keep in contact with Thaiger by following our Facebook page.
Never miss out on future posts by following Thaiger.