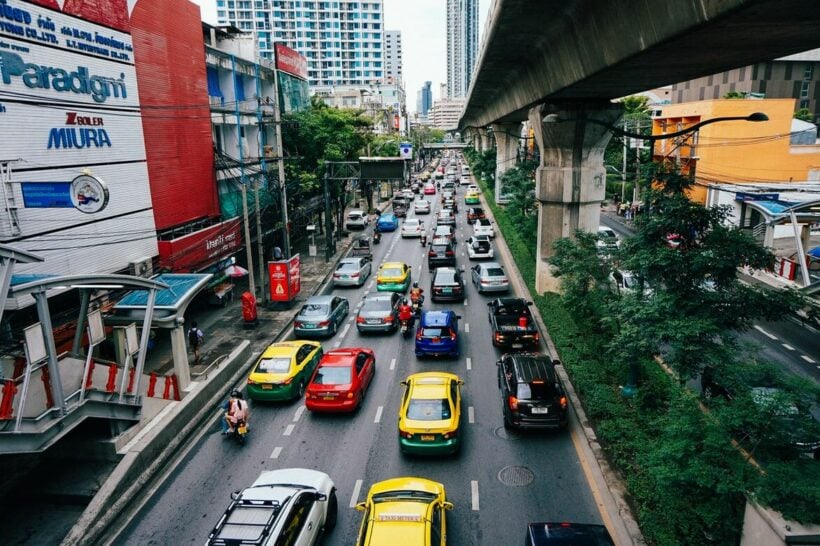 While local industries have broadly suffered in the wake of the Covid pandemic, apparently the used car market in Thailand has been doing fairly well. According to the Bangkok Post, the Association of Used Cars says the pandemic has contributed to strong market growth. With commuters fearful of catching the virus on public transport, many have decided to buy a car.
According to the association, the pandemic boosted market growth by 20-30%, following 10% average yearly growth prior to its onset at the beginning of 2020. Pinyo Tanawatcharaporn, the association's president, noted that the market typically grows slowly at around 1-2 million vehicles a year. However, it had received an unforeseen boost sparked by Covid-related anxiety, with used cars a particularly attractive option for buyers on a budget.
Adding another element to the unusual economic circumstances, the market experienced an influx of vehicles from buyers who could not keep up with repayments during the pandemic, with vehicles, often still in good condition, having been seized by creditors.
Meanwhile, Pinyo said that easing of the government's lockdown and the plan to reopen Thailand "have created good sentiments among prospective car buyers", and the Bangkok Post additionally reports that Kasikorn Research Centre forecasts used car prices will rise by 5.5-7.5% this year, which it mainly attributes to the pandemic's impact.
Kasikorn expects that there will be no steep price rises, in part due to the additional supply of cars seized from buyers unable to meet repayments. Looking ahead to next year, the centre anticipates that prices will continue to increase, boosted by the business sector's recovery in purchasing power, creating additional demand for used vehicles.
SOURCE: Bangkok Post