Thai Airways celebrates 59 years of operations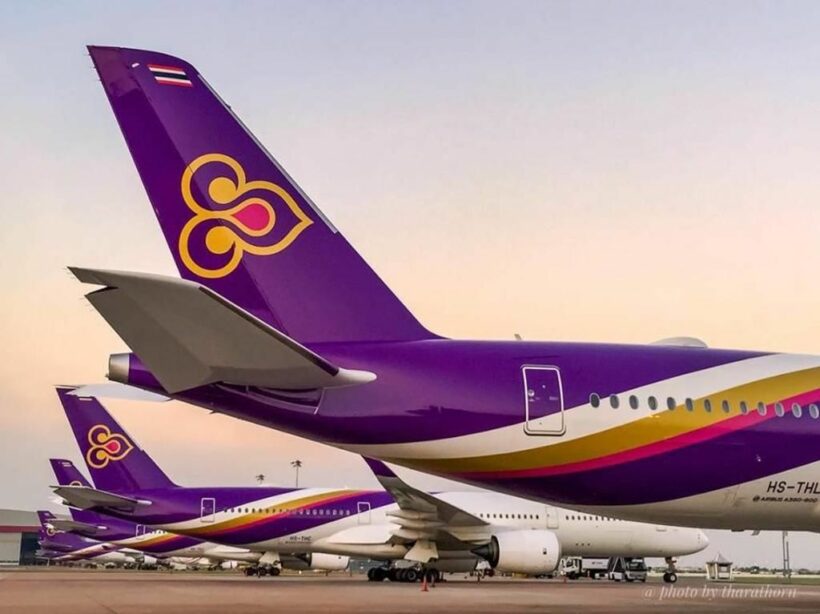 Thai Airways International has recognised the airlines' long-serving staff with certificates at a ceremony to mark the 59th anniversary.
Thai Airways president, Sumeth Damrongchaitham, presided over a ceremony to present certificates and souvenirs to staff who have completed 35 years and 25 years of service with the national airline.
The certificates were also given to staff who were commended by customers, and staff who made a significant contribution to the airline's success over the years.
Thai conducts the ceremony annually to mark the anniversary of its establishment on March 29, 1960.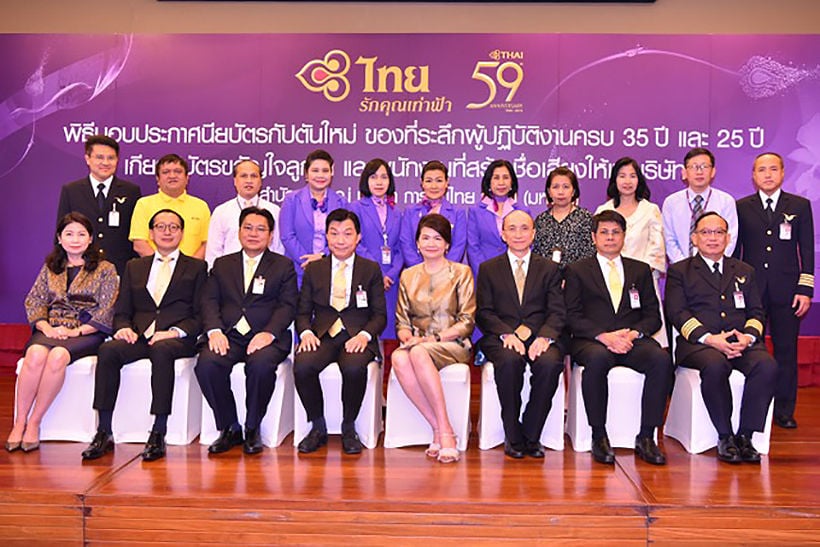 Keep in contact with The Thaiger by following our Facebook page.
Never miss out on future posts by following The Thaiger.
Thailand's tourism targets film production to gain revenue during Covid-19 crisis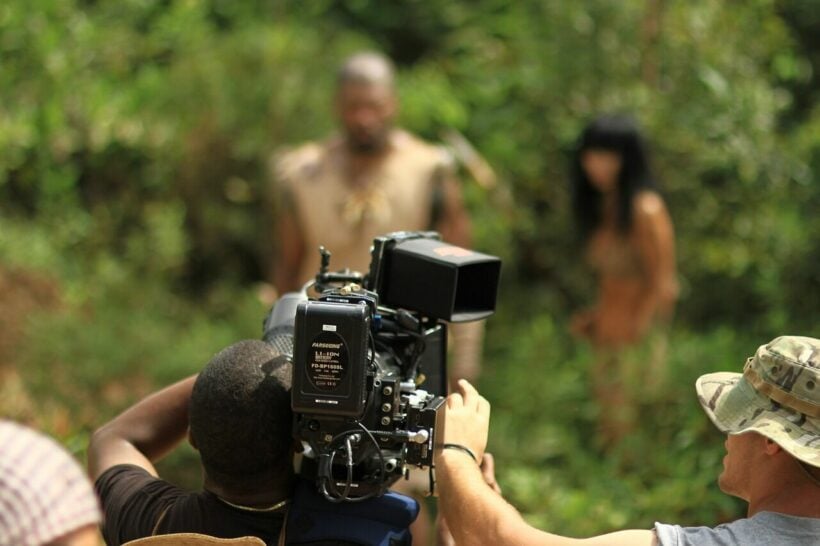 Thailand's tourism officials have a new idea to draw in visitors: film production. The Tourism and Sports Ministry is aiming to generate around 3 billion baht from foreign film crews and is targeting projects with an investment over 100 million baht, hoping to compensate for the loss of revenue due to the lack of international tourists during the coronavirus pandemic.
Foreign tourism revenue drastically dropped nearly 83% in 2020, going from nearly 40 million tourists in 2019 to only 6.7 million tourists in 2020.
The tourism department's director-general Anant Wongbenjarat says that Thailand welcomed 176 international film productions to the country last year, generating 1.73 billion baht for the local economy. But this is a sharp decrease compared to the previous year where the 740 foreign film crews generated 4.86 billion baht.
In August, the CCSA decided to grant special entry permission to film productions. 53 film production projects were based in Thailand during August and December, contributing 1.14 billion baht to the economy. Those entering Thailand must still undergo a 14 day quarantine.
"International productions can proceed and generate income for locals despite the tourism slowdown."
Anant also says there are 4 more film production projects underway, and it is forecasted to generate 186 million baht, bringing the total to 57 projects. In the first half of this year, there will be nine more productions expected to come in and help create at least 800 jobs for locals.
SOURCE: Bangkok Post
Keep in contact with The Thaiger by following our Facebook page.
Never miss out on future posts by following The Thaiger.
34.7% of Thai tourist businesses closed down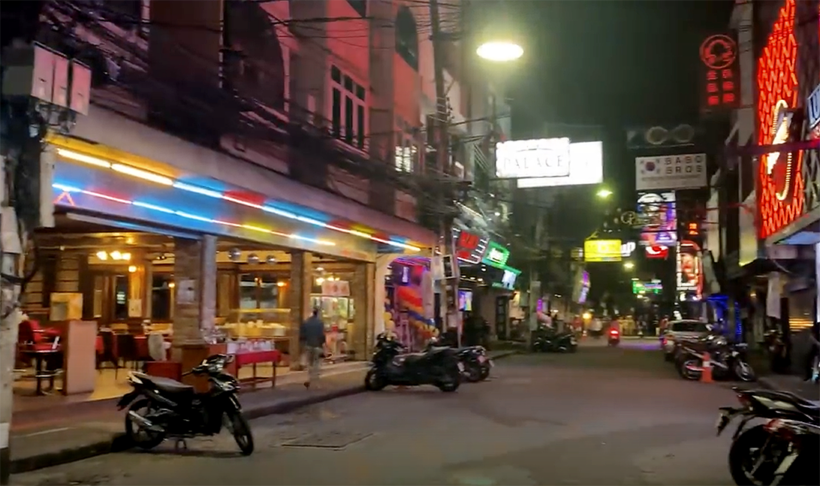 "When the tourists start coming back it will be a very different holiday experience for them. Will it ever get back to the numbers before Covid? Never."
A Tourism Authority of Thailand survey, conducted between January 10 – 12, indicates that more than a third of the country's tourism-related businesses has already shut up shop and gone out of business. But industry players estimate the number is much higher. In regions almost solely relying on tourism for an income – Phuket, Pattaya, Koh Samui, Gulf and Andaman islands and touristy areas around Bangkok – up to 90% of the front-line tourism businesses have closed.
1,884 tourism businesses in Thailand were surveyed by the TAT about their current situations and how they were coping with the long-term closure of the Thai borders and the local restrictions on travel. Businesses covered areas like accommodation, travel agents, tour companies, restaurants, car and bike rentals and public transport businesses.
34.7% said they had already shut down or gone out of business.
That the TAT admit that more than a third of their front-line organisations have gone to the wall already is a big turn-around from the perennially optimistic tone and often cringe-worthy predictions. The TAT and the Thai Minister of Tourism and ports are now staring down the barrel of an industry, not only diminished, but changed forever after decades of stunning growth.
But speaking to several major tourism players during the week The Thaiger heard a much bleaker prediction from both foreign and Thai-owned tourism related businesses. One long-term hotel manager in the south, who is responsible for 11 hotels in Phuket, Krabi and Khao Lak, says they've had to lay off almost all of their staff after "hanging in" over the past 9 months.
"We can no longer keep even a small number of rooms open without any hope of the borders opening up in the next few months. We're finished. And even when they do start allowing tourists back into the country it would take us up to 6 months to get staff and maintenance ready again."
"I would say that 90% of tourism-related businesses are gone. And gone forever. A lot were small family businesses who had taken the punt and invested their savings into the booming tourism business down here. They'll never return."
"When the tourists start coming back it will be a very different holiday experience for them. Will it ever get back to the numbers before Covid? Never. People will be looking for something different as the world travel industry reinvents itself."
Last week Thailand's Tourism and Sports Minister claimed that 10 million tourists would start arriving in Thailand from the middle of this year for the rest of 2021. Just 3 months ago he also predicted that domestic tourists would undertake some 10 million trips a month during the forthcoming high season (December to February).
In 2019 nearly 40 million overseas tourists arrived in Thailand. In the second half of 2019 there were just over 20 million tourists, twice the amount the Minister predicts will arrive from July to December this year.
This week's prediction was that tourists, foreign and local, would be spending 1.2 Trillion baht on the battered tourist industry during 2021. The Minister failed to provide details about where these tourists would come from or where they would visit during their stays – stays that still have to begin with a 14 day mandatory quarantine.
The break out of a cluster of infections in the Samut Sakhon province, just south west of Bangkok, and now spread to the majority of other Thai provinces, on December 20, forced the government to restrict inter provincial travel. The not-quite-a-lockdown that followed severely dampened the travel plans of locals and foreigners inside Thailand over the traditional December/January holiday season. This week the Bangkok Metropolitan Authority loosened some of the earlier restrictions and allowed some formerly closed businesses to re-open.
Keep in contact with The Thaiger by following our Facebook page.
Never miss out on future posts by following The Thaiger.
Phuket lifts mandatory quarantine restrictions for 'high risk' arrivals. But were they ever applied?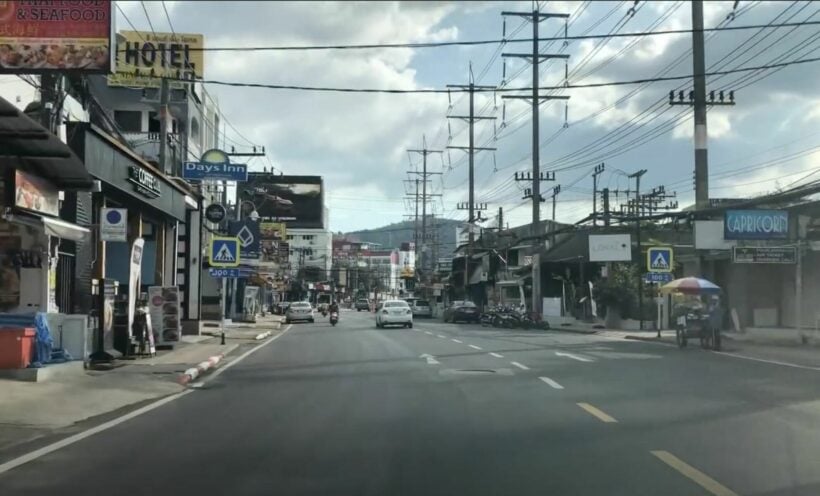 Culminating 2 weeks of mass confusion over the apparent mandatory self-quarantine for arrivals to Phuket from Bangkok and other high risk provinces, Phuket's provincial communicable disease committee has agreed to lift the mandatory 14 day quarantine "to help boost the local economy hit by the Covid-19 pandemic".
But for the vast majority of arrivals from Bangkok (DMK and BKK) to Phuket there wasn't even any mention of quarantine. Over the past 2 weeks, since Phuket's Governor released a 3 page announcement about new restrictions for the island, people have mostly been coming and going as usual. The only additional impediments were all arrivees having to download and fill in the Mor Chana app and registering with gophuget.com.
In 2 weeks not a single person has reported to The Thaiger that they had been forced to self-quarantine. Last night, when checking in at Suvarnabhumi airport for a Thai VietJet flight to Phuket, the person at the Check-In counter told the passenger (we'll call them Mic to protect their identity) they would have to serve 14 days in state quarantine upon arrival in Phuket. Mic, surprised, asked for some sort of confirmation of this from airline management or information from the Phuket Provisional officials. None was forthcoming. Nothing more was said or communicated to the passengers.
When the plane landed in Phuket officials checked that passengers had completed the Mor Chana app and scanned their phones after they'd completed the gophuget.com registration. And that was it. No mention of quarantine.
The situation has been repeated by other Thaiger staff over the past 2 weeks as well, but without any mention of quarantine during the check-in or boarding procedures with various airlines. In all cases they flew from Suvarnabhumi or Don Mueang airports.
Phuket's Governor Narong Woonciew says the decision to ease the Covid-19 restrictions for visitors followed calls from the business community seeking to lure visitors to Phuket. (The Thaiger wonders if any of these officials had actually travelled over the past 2 weeks)
Local businesses met with provincial authorities on Friday proposing an end to the mandatory quarantine period "for people travelling from certain high-risk areas" in the hope of "stimulating the tourism industry". The proposal was less about stimulating and more about raising the industry from its current flatline.
But whatever mandatory quarantine they were asking to be lifted appears to be have been, at best, loosely applied anyway.
Phuket has has a triple hit. The first when the borders were closed in April and the international airport closed. The second was when December arrived, the start of the busy tourist high-season. The third was the new restrictions added 2 weeks ago in response to the 2nd wave of clusters that started on December 20, tripling the total number of Covid infections in the country in just over a month.
According to Bangkok Post, Sarayuth Mallum, president of the Phuket travel industry council, says… "strict disease control measures remain necessary to protect local people and tourists from contracting the virus".
Somehow, the mandatory quarantine requirement instructions never reached the airport officials. But, for now anyway, the "restrictions" have been lifted anyway. What was you experience arriving in Phuket over the past week? Were you asked to conduct a mandatory 14 day self-quarantine?
In the meantime the struggling domestic airlines have been forced to massively cancel or reschedule flights. Over the past 2 days most airlines only had 1 or 2 flights to and from Phuket and Bangkok, down from the 4 – 10 daily flights some airlines were offering.
More about the Mor Chana App here…
More about the direct effects on the island of Phuket…
SOURCE: Bangkok Post
Keep in contact with The Thaiger by following our Facebook page.
Never miss out on future posts by following The Thaiger.