Huawei hedges its bets and unveils the Harmony phone operating system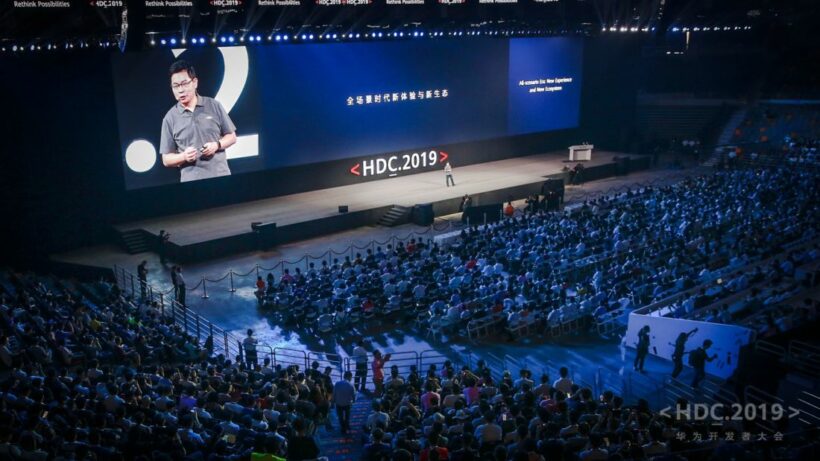 As a hedge against any further hostility from the US in its claims against the Chinese tech giant's alleged involvement with the Chinese Government, Huawei has unveiled its own operating system for smartphones that it says can replace Android if US sanctions against them cut off access to the Google eco-system and software, and US-made technology products.
Huawei Technologies, the Number 2 global smartphone brand and leading 5G tech resource, says the first handset using the HarmonyOS system will be released tomorrow under its Honor brand.
The head of Huawei's consumer unit, Richard Yu, says the company wants to use Android but can "switch immediately" to HarmonyOS if it loses access to the widely used American smartphone operating system.
Washington continues to claim that Huawei is a "security threat", an accusation the company denies, and has imposed curbs on its access to US technology.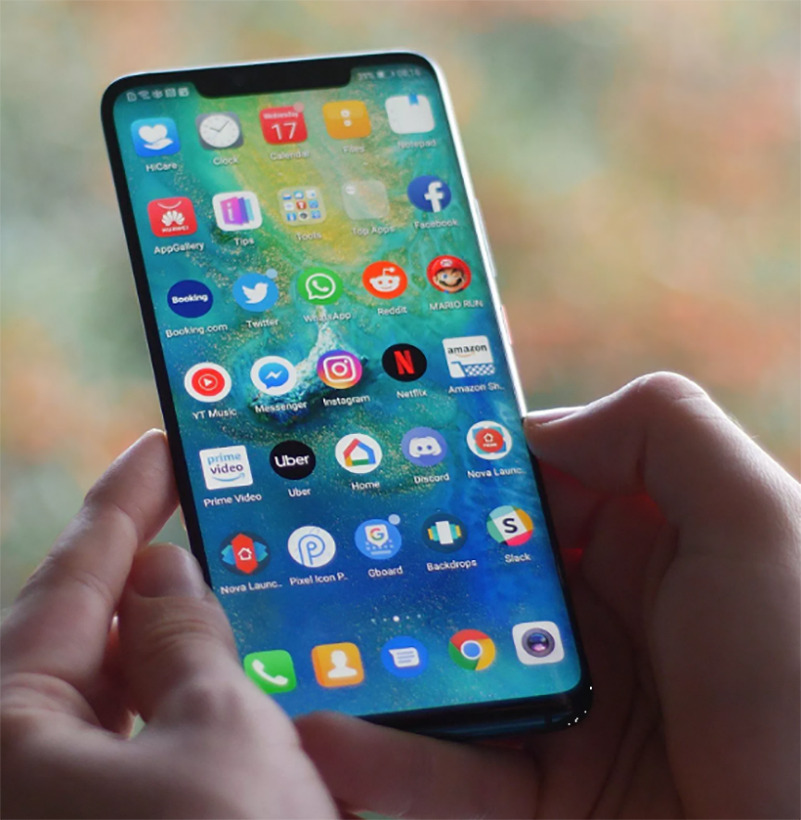 Keep in contact with The Thaiger by following our
Facebook page
.


Find more SE Asian News courtesy of The Thaiger.

Broke? Find employment in Southeast Asia with JobCute Thailand and SmartJob Indonesia. Rich? Invest in real estate across Asia with FazWaz Property Group or get out on a yacht anywhere with Boatcrowd. Even book medical procedures worldwide with MyMediTravel, all powered by DB Ventures.

Thailand and South Korea partner on development of electric buses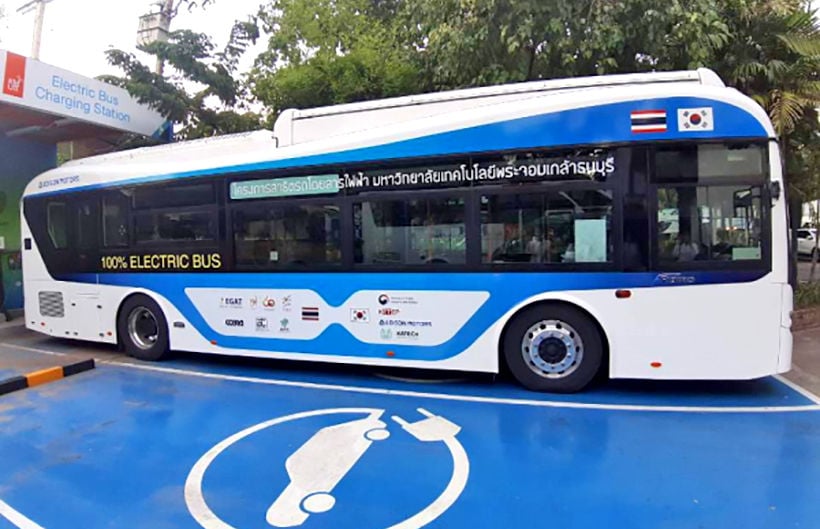 Original story by Shin Ji-hye
An all-electric bus sits on the campus at King Mongkut's University of Technology in Thonburi, Bangkok. The electric bus is a joint project between Korea and Thailand, led mainly by Korean automaker Edison Motors, which currently provides public transport services with eco-friendly buses at Namsan in Seoul and on Jeju Island.
The project involves 11 organisations from both sides, including Korea's Industry Ministry and Korean Energy Technology Evaluation and Planning. The Thai side includes the Bangkok Mass Transit Authority, the Electricity Generating Authority of Thailand and King Mongkut's University of Technology Thonburi, where the bus is being tested.
Kitchanon Ruangjirakit, a lecturer at King Mongkut's University of Technology Thonburi, says they are testing if the all-electric bus is suitable for the hot climate and traffic congestion of places like Bangkok.
"We are jointly working on traffic data collection, standards, energy consumption and battery capacity with Edison's electric bus,."
They plan to share the results of their research with the Bangkok Mass Transit Authority and the Ministry of Transport there, so the government can use the information in its future electric bus purchases.
When the systems have all been fully tested, the bus will be able to run 200 kilometres on a single charge. It uses an LG Chem battery.
The project, however, is only for research and not for commercial use at this stage. If Edison wants to produce electric buses in Bangkok, it has to take part in a bidding process. The Thai government plans to bid on 35 electric buses in the near future. Edison is willing to join the bidding, according to the government official.
Narit Therdsteerasukdi, deputy secretary-general of the Thailand Board of Investment, says Thailand is in the beginning stage of the EV industry and there is a long way to go.
"Thailand is the biggest exporter of cars (as an assembler) in ASEAN. We have 1,000 local parts suppliers. We are ready for the next step of the automotive industry. The Thai government intends to encourage its agencies to use electric vehicles in the future to create demand."
"Some companies like Samsung, LG, Posco and Hanwha have invested in Thailand for more than 30 years. We hope more Korean investors are coming in the near future."
"We are also trying hard to attract Korean battery makers, LG Chem and Samsung SDI, because we would like to build a whole supply chain of electric vehicles in Thailand. Not only car assembly, but we also want to build key parts of EVs like battery and motors."
SOURCE: The Nation | The Korea Herald
Keep in contact with The Thaiger by following our
Facebook page
.
Nation Multimedia Group aims to counter tech 'disruption'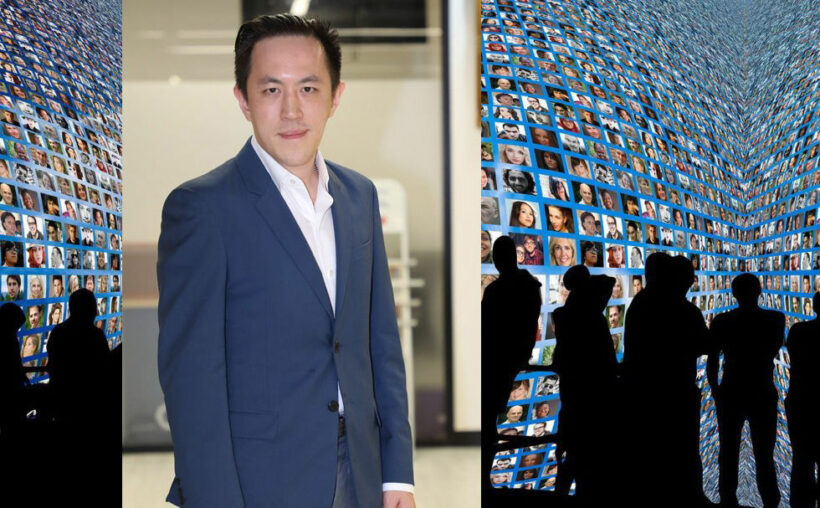 PHOTO: NMG group chief, Shine Bunnag
Thailand's media giant Nation Multimedia Group say they are poised to ride the new "digital wave" to tide over the industry disruption brought about by technology, group chief Shine Bunnag said while outlining his vision.
Shine, who is chairman of NMG's executive committee, said in an interview with Krungthep Turakij newspaper that with the disruption caused by technology, media was one of the first businesses to be severely impacted as people increasingly became consumers of online media.
"This resulted in advertising revenue moving away from traditional media, such as newspaper, radio, or even television which became a victim of intense competition due to the high number of channels and the battle for eyeballs with the digital media."
"We will fully penetrate the potential of digital media, which will be our major cash-cow business to generate revenue for the group over the next 10 years and make up for the slide in revenue of traditional media," he said.
Shine says that he aims to increase the revenue contribution from digital media from 15% at present to 25% in the next two years through two newly established business units – 'Digital' and 'Digital Intelligent'.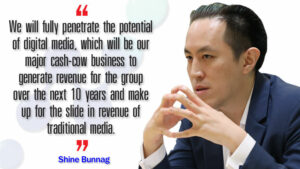 "The new Digital business unit will combine all online platforms of the group under one roof so that we can synergise our strengths. We found that today our online media have combined page views of about 10 million a day, which is one of the highest in Thailand's media industry."
"Our online platforms, however, plan to increase the number of page views to about 20 million a day within the first six months of establishing the new business unit, which will kick-off in September."
Shine said that 10 million page views is the group's database and the "new crude oil", which is a high-value asset and the group's community will create more value addition.
"We will follow the behaviour of these 10 million viewers in the digital world for who they are, and what their preferred interests are. Such valuable data will be used for our content production as well as ad sales, which will directly target the consumers, which are currently fragmented."
"That is the duty of the new Digital Intelligent business unit, most of whose staff have been recruited from the technology field."
Shine said the group's change in direction has been necessitated by the digital game and the media disruption.
"It will be goal of the digital media to generate sustainable revenues and to promote credibility, which is the heart of the media business."
"I want our ad buyers to be able to measure their ad campaigns banking on our media. Our media people will also work independently and not worry about the impact of their written work on revenue," he said.
Shine said advertising revenue from the group's television business will be flat or slow down, as younger consumers aged below 30 watch less TV and spend more time with alternative media to view their preferred content, such as re-runs of soap operas and variety programs.
"The golden age of the television business is over, similar to print media."
SOURCE: The Nation
Keep in contact with The Thaiger by following our
Facebook page
.
Top 10 things the internet has replaced, or destroyed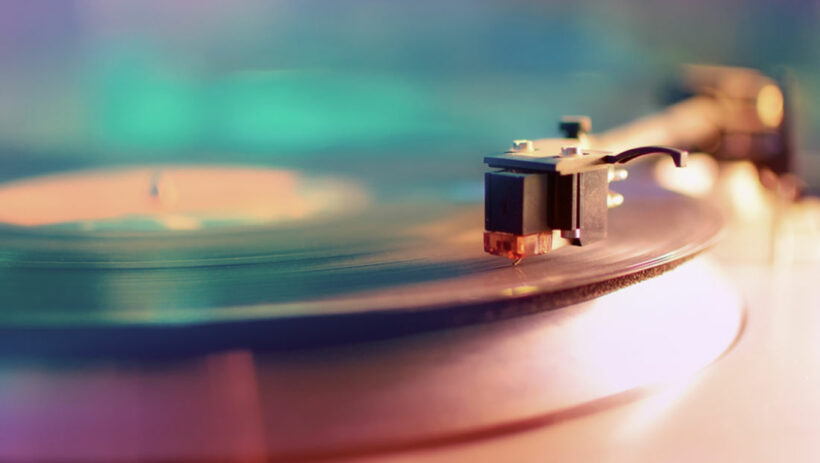 The internet continues to change everything, for better or for worse. Whilst it's creating entire new industries it's also putting a lot of people out of work and killing older business models. Add this to the rise and rise of smartphones as a source of just about everything, and you have a completely disruptive situation. The genie is out of the bottle and there's no turning back.
We can be nostalgic and try to assure ourselves that it 'was better in the old days' but, in most cases, the newer internet deliveries of old business models are much better, much more convenient and much cheaper, often free.
Warning: If you're under 30 you may need some explanation of some of these things.
Here are 10 industries that have been changed forever or completely killed off.
1) Telephones/Landlines
There was a time when we spoke on a plastic receiver, in a fixed location in our home. Or if you were really Gucci you might have had multiple phones scattered around the home (we won't get into those hand-sets next to the toilet in hotels).
You can't blame people for replacing their home phone with something that fits in their pockets and does the same thing, and so so much more.
Landlines used to be in 9 of every 10 homes. That situation is drastically changing as the cost, flexibility and quality of calls from a smartphone changes everything. Goodbye landlines, hello mobile phones/messaging/social media/chat lines.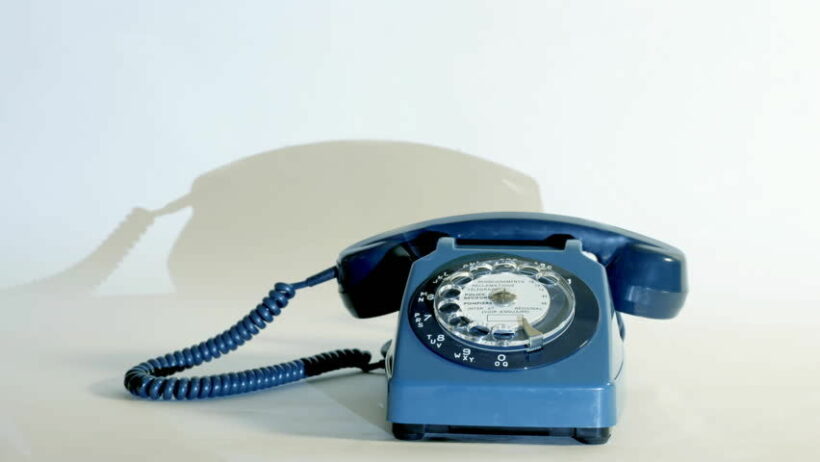 2) Print Journalism
Check out Newspaper Death Watch to check the daily list of banners that are either closing forever or trying to adapt to the online world. Print publishing, once part of the mainstream triumvirate of 'print, radio and TV' is now truly niche – expensive, irrelevant, late, labour-intensive and loaded up with 'advertorial' to try and pay the bills.
On the other hand, the internet is more accessible, easier to navigate, mostly free, caters to the reader rather than the advertiser, is almost instantaneous and timely.
So newspaper publishers just drag their old business model over to the web and 'job done', right? Not even close. Making money online is much more difficult and just replacing the printed ads with online banners doesn't work.
Most smaller newspapers-going-online fail whilst the built-from-the-ground-up online news and information providers have a much better chance of succeeding. There is a whole new breed of larger and smaller news organisations and aggregators that have much better circulation/reach/eyeballs than the old printed version. They also represent a much broader view of the world, mostly with opportunities to interact.
The good news is that the new 'news' business models have a LOT less impact on the environment and save millions of trees being pulled down.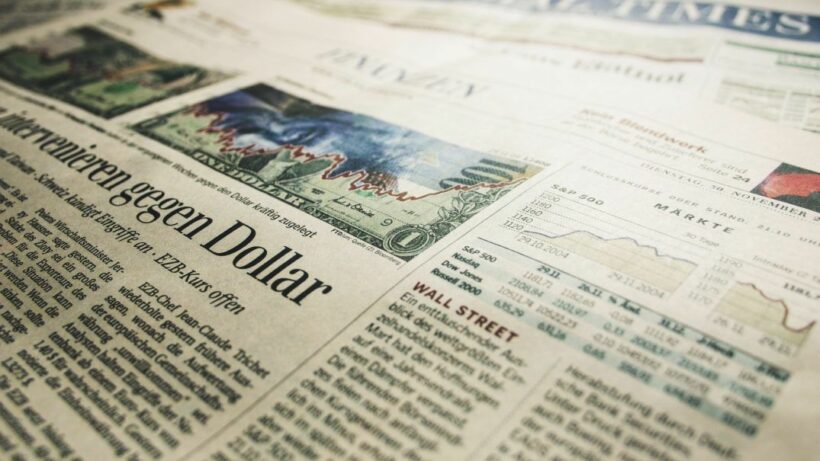 3) Cable Television
Netflix. One brand says it all and the hugely popular online streaming service, and others, is killing cable. Cable will still exist in some locations but has been superseded by a much more attractive and dynamic, and better quality, new range of online services. Hopefully it will slowly rid our landscape, particularly in Thailand, of the hideous black cabling that is part of the old 'cable' network.
The prices are lower, the quality is better, the range is greater. And you can watch things when you want to and pause to grab a snack.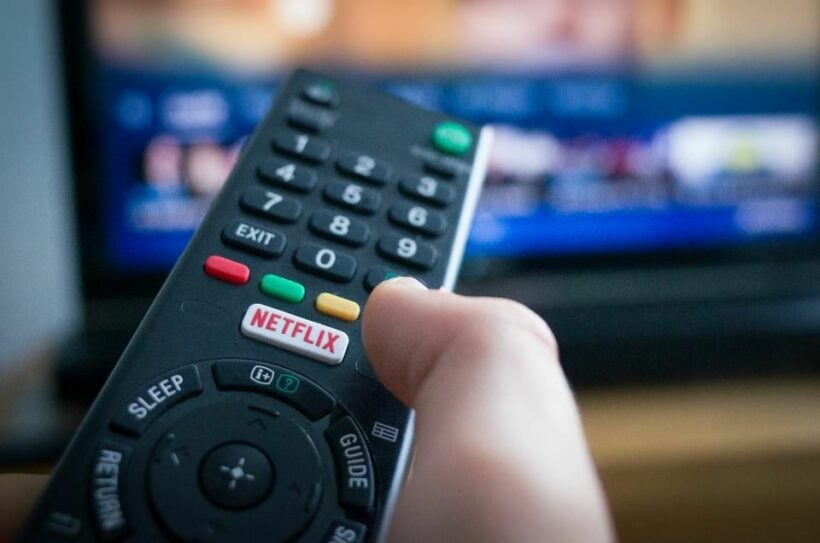 4) Music
Video killed the radio star. Well, not quite. But the internet has made even more profound changes to the music industry than just about anything else we can think of.
It's not the first time the music industry has had to cope with change. From cylindrical drums, to bakelite records (7″ and 12″), to CDs, mp3 files and now online streaming. Music sharing services initially disrupted (or panicked) the music industry and then iTunes and other paid services started building a new, sustainable business model.
One thing, sadly, remains the same – the artist is usually at the bottom of the food chain in and the final recipient of any residual profits. But iTunes, Pandora, Spotify, YouTube, torrents (illegal and legal) are where the music industry happens now. The quality is better, the supply almost endless, the delivery is instant.
Google, YouTube and iTunes are now the defacto 'record company' and are the source of a huge library of music of all styles, from the past and new. It probably also means that if you don't have a fabulous music video to go with your music you're unlikely to reach a profitable audience.
But, like every other industry that's been affected by the internet, creative and clever people have been able to reach out with the new tools and have, at least, the opportunity of reaching new audiences beyond borders.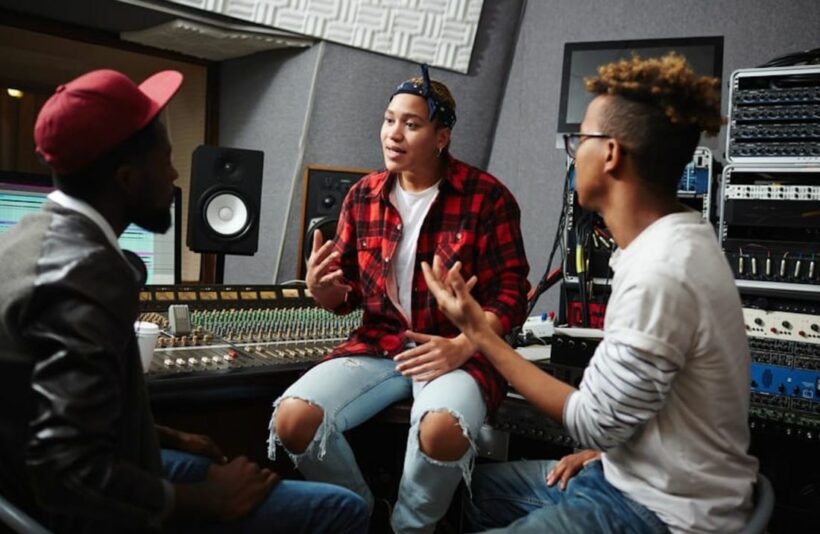 5) Porn
Old – Porn magazines.
New – Pornhub.com and a million other online services.
Enough said.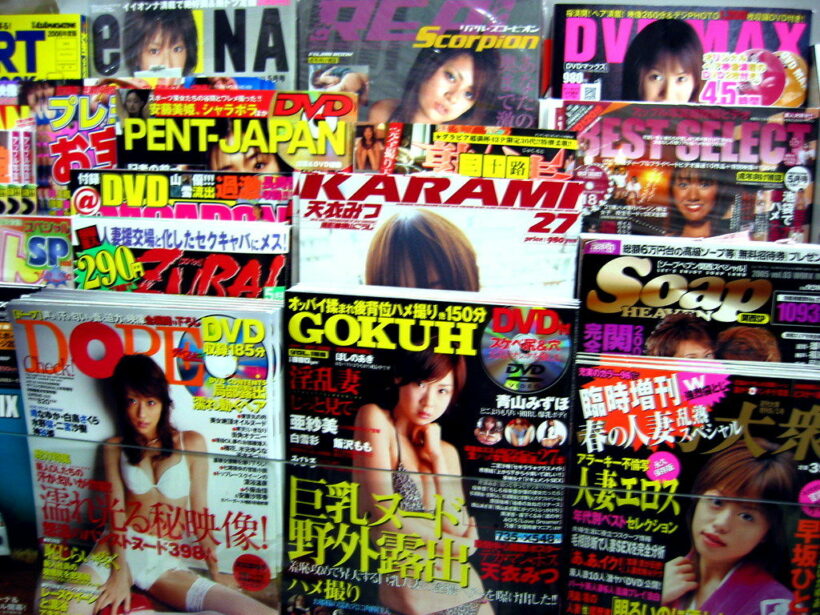 6) Travel Agents
We used to trot down to the local travel agent, flick through the glossy brochures and then 'consult' with our friendly, local travel agent before booking the flights and accommodation. All that 'booking' stuff was done by a pleasant travel agent.
Now our smartphones and laptops are our travel agent. Everything from info, reviews, booking platforms and reports on aircraft arrivals. EVERYTHING for your next holiday can be done with the internet.
In the US, as of 2013 there were only 13,000 travel agents remaining. That was down from the 34,000 peak in the mid-90s. That remaining 13,000 is expected to drop another 70% by next year. Travel agents have become a luxury rather than a necessity. Of course some people will still like to get all the 'details' sorted by someone else so some travel agents will exist in a niche market.
7) Encyclopedias
Mention "Encyclopedia" and most people under the age of 30 will have no idea what you're talking about. One of the early additions to the www was Wikipedia where you can find just about anything you want, almost instantly, without having to wade through 20 heavy hard-copy encyclopaedias that took up three bookshelves in the living room (if you were lucky enough to have a set).
The information is now free, increasingly accurate, regularly updated and resource-rich.
In 2012 Encyclopedia Britannica halted publishing after 244 years. Of course the set of encyclopaedias took up a lot of space and cost well over $1,000. Wikipedia is free. Or just ask Alexa or Siri.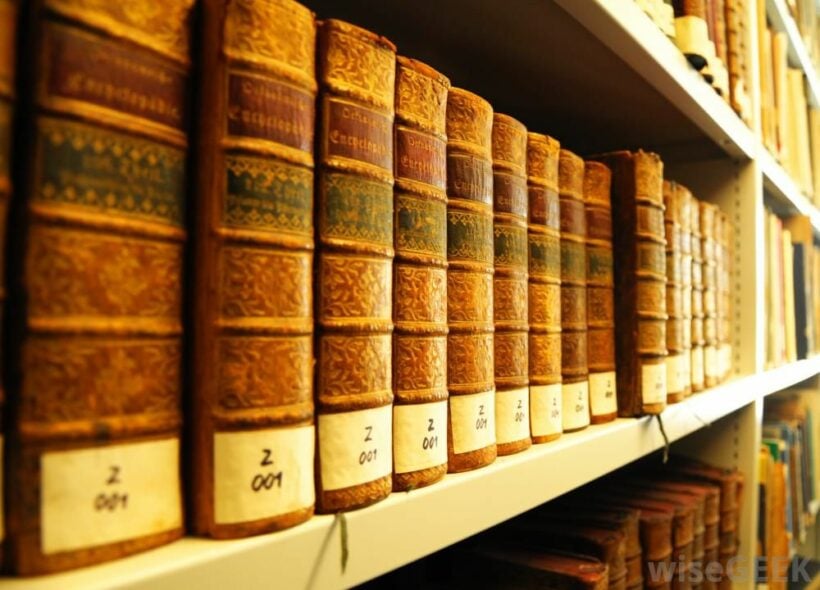 8) Maps
When was the last time you got out a printed map or street directory?
Google Maps, and a few other specialist mapping services, have dispensed with physical maps. You don't have to be a cartographer these days and the internet-based map services will usually tell you where to go, in a language and accent of your choice.
Apart from never being able to refold them back into their original shape, old printed maps probably caused as many accidents as destinations they helped people find.
And, whilst not perfect, at least the modern online map apps are constantly updated and can also tell us the traffic conditions along the route, suggest alternatives and tell us how long it will take to get there.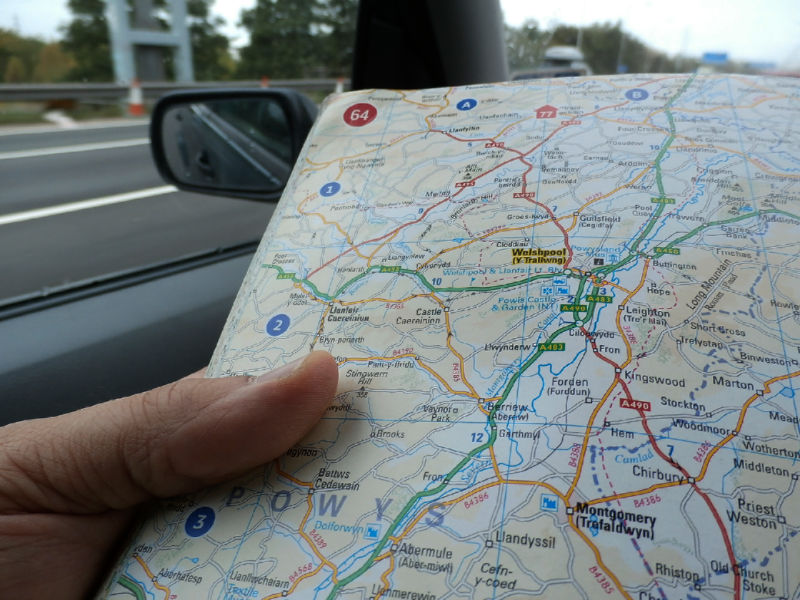 9) Book stores and newsagents
There are bookstores still around but they are usually a privately-run 'hobby' rather a serious business anymore. Kindle, iBooks, Nook, free online PDFs – these are newer, cheaper and more convenient medium replacing. Readers are now able to access books for less and take them wherever they go – books are heavy!
You can take 1000s of books with you on your next flight and sometimes the author or a famous voice will read the book to you. Want to read a new book? It downloads in seconds. But if fingering your way through a real book is still your thing there will be swap-shops and boutique book stores for years to come, probably with a coffeeshop and comfortable seating.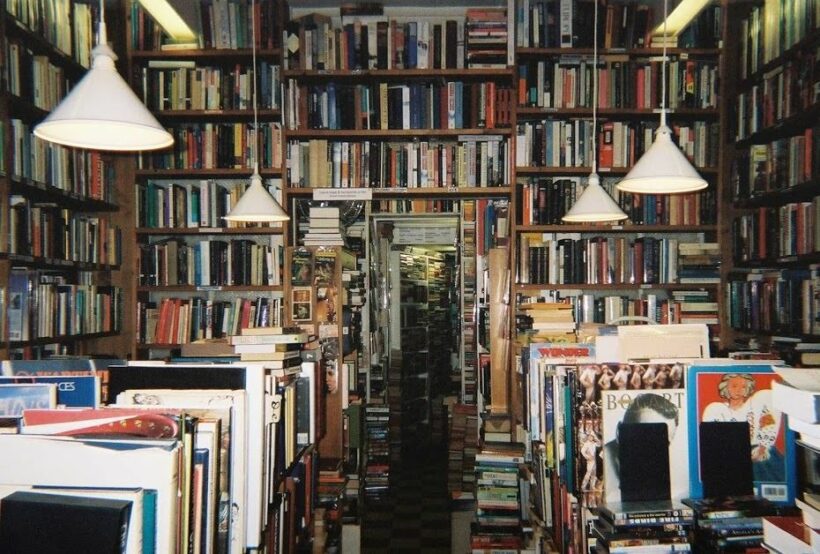 10) Video stores
Video what?
Blockbuster used to be one of those brands you associated with a Friday night, and probably a home-delivered pizza. You would spend hours walking along the racks, hoping to find something you hadn't seen, or that would tickle your fancy.
Built on the crappy VHS tape technology, the video store was the way an entire generation saw most movies. Then it was DVDs (and BlueRay), an advance, but was soon to get killed off by the internet.
Now you're not strolling past racks in a street store, you're scrolling through even more high-quality titles delivered directly to your TV, for a lot less money. And the pizza gets delivered to your home (from an app).
Streaming services like Netflix, Hulu, iTunes and YouTube have replaced the video store, for the better. The industry is slowing cracking down on the pirate 'sharing' services and making a sustainable business model.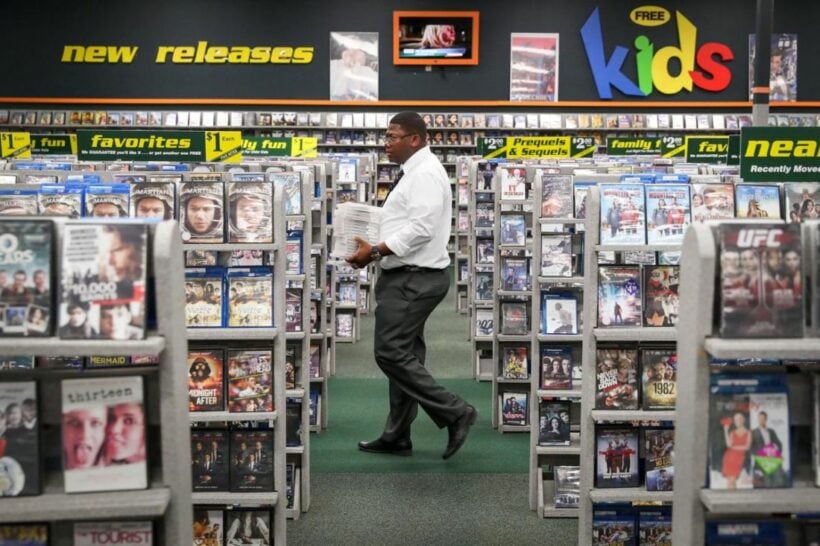 Keep in contact with The Thaiger by following our
Facebook page
.