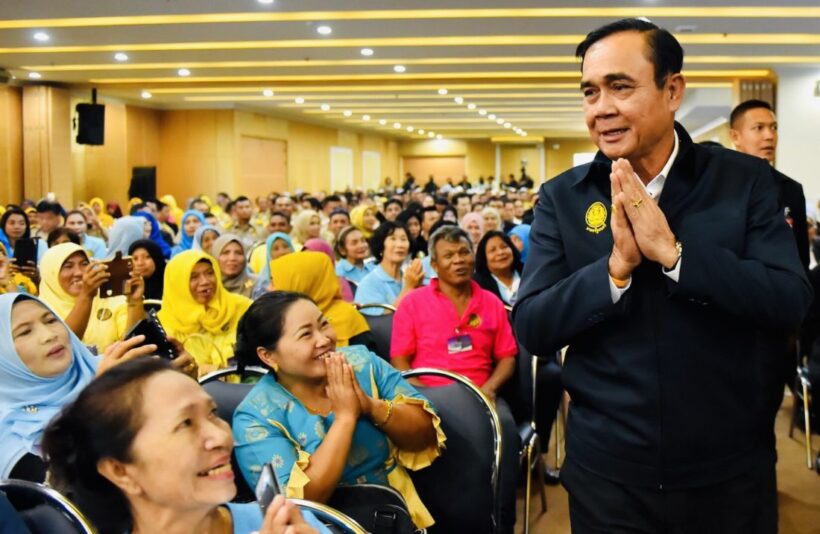 The Thai PM Prayut Chan-o-cha visited the southern border province of Yala yesterday (Thursday). During the visit, he opened the Southern Border Provinces Government Complex and the One Start One Stop for Development Centre, and met with local people amid tight security.
Soldiers were assigned to keep a close watch for suspicious objects as well as people acting suspiciously at the Quality Durian Project in the Central Rubber Market of Yala.
PM Prayut said he was happy to visit Yala province, Thailand's most southern province on the border of Malaysia. He claimed the security situation had improved in the three southern provinces and the government will address various issues in the region, particularly holding peace talks with representatives of southern militants and community leaders.
Land title deeds and financial assistance will be given to those affected by the southern unrest, he said.
During the visit, the Prime Minister also followed up on the Betong Airport project. Its construction started two years ago and has made significant progress. The PM said the the airport will help solve transport problems as Betong is a mountainous district. He said the project was part of the government's policy to further develop the three southern border provinces of Narathiwat, Pattani and Yala. Currently, the construction of the airport's runway is 94% complete. Betong Airport is expected to open in June next year. The airport will be able to serve more than 1,000 passengers per day. The buildings will be decorated with giant bamboo sticks, as Betong is a Melayu word meaning bamboo.
The Prime Minister presided over the opening of the Southern Border Provinces Government Complex in Muang Yala district and the opening of OSOS, a one-stop-service centre that provides services related to investment, women and children, rehabilitation and education. Prayut then met the local people to hand out land title deeds to religious leaders and representatives of the people of Yala and Pattani provinces.
The PM then visited the Quality Durian Project to observe the work of local farmers at the Central Rubber Market of Yala.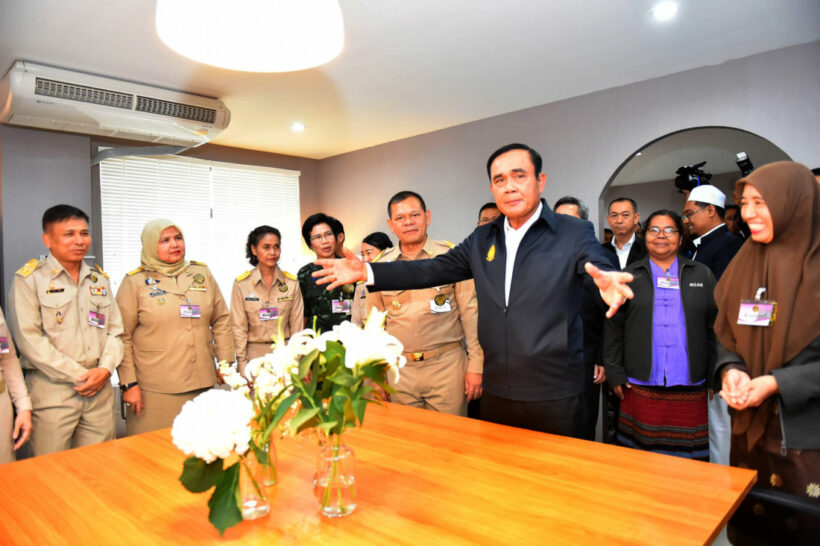 SOURCE: National News Bureau of Thailand