Thailand to ban import of plastic waste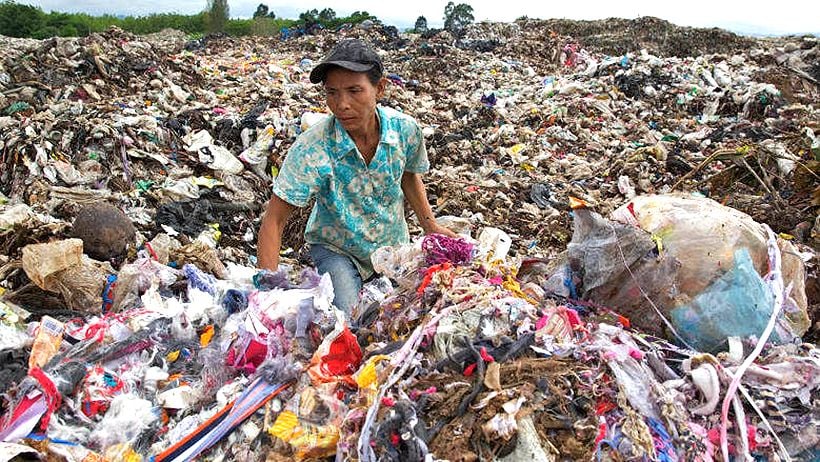 The Ministry of Natural Resources and Environment is proposing to the Thai cabinet a total ban on the import of plastic waste into Thailand. The ban would start in 2020.
Thai PBS reports that the Natural Resources and Environment Minister Gen Surasak Karnjanarat says, that as imports of plastic waste are to end next year, Thailand will increase recycling of locally-generated plastic waste by as much as 100% within ten years.
The application of new measures will require plastic products to contain a certain percentage of recycled plastic. The minister says he is confident that Thailand has the technology and facilities to reach this goal.
Currently, about two million tonnes of plastic waste are generated in Thailand each year but only 500,000 tonnes are recycled. In the meantime, plastic trash is currently allowed to be imported for use in production of plastic products to save cost.
SOURCE: Thai PBS
Want more from the Thaiger family?
📱 Download our app on Android or iOS for instant updates on your mobile
📧 Subscribe to our daily email newsletter
👍 Like/Follow us on Facebook
🔔 Subscribe to or Join our YouTube channel for daily video updates
Surveys show the majority support protesters but fear violence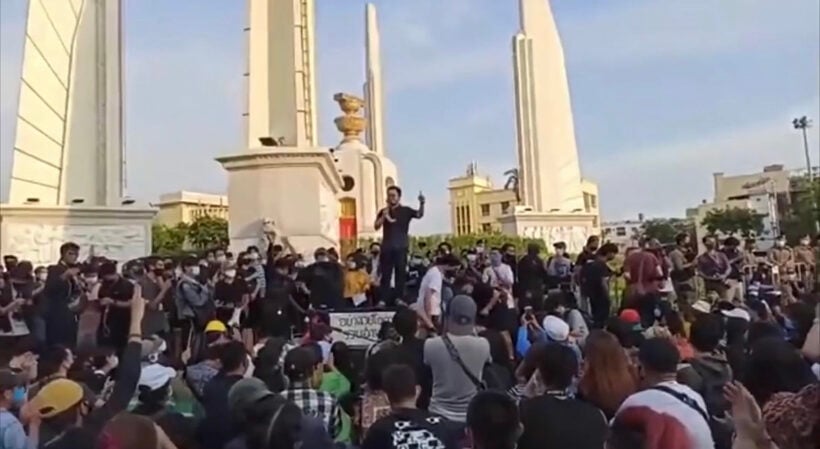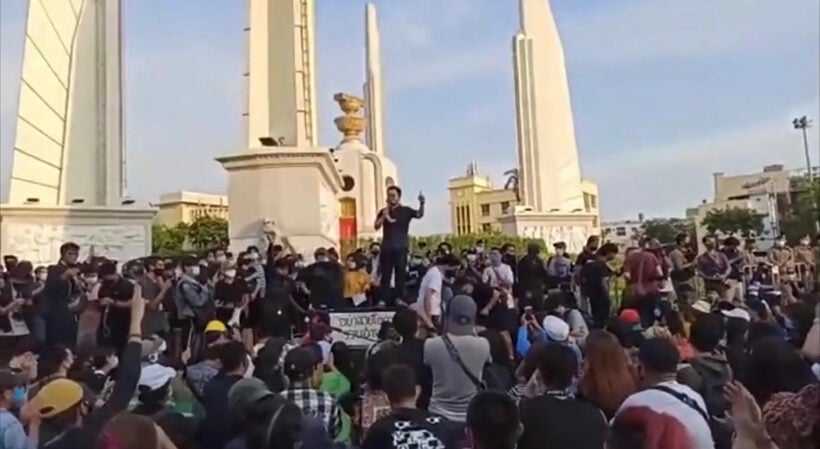 In apparent contradiction, separate opinion polls have found that, while a majority of people agree with the demands of pro-democracy demonstrators, a majority also fear that the ongoing wave of protests could lead to division and violence in society, particularly if protesters touch on the subject of the Monarchy.
An opinion survey by the Suan Dusit Rajabhat University, or Suan Dusit Poll, found a majority agree with the 3 demands raised by the Free People group, believing they are in line with democratic principles, but some believe the demonstrators must not infringe on Thailand's Monarchy. The poll was conducted online August 16-21 on 197,029 people of various ages, education levels and occupations across the country.
Asked what they think about the ongoing wave of anti-government protests by students, with each respondent allowed to choose more than one answer:
59.1% said they are making demands as allowed in a democracy
41.8% said they must not infringe on the monarchy
40.4% were concerned about their security and the danger they could be attacked
40.1% said all concerned should listen to the demonstrators and 38.9% thought they might have some clandestine supporters
33.8% said the students are showing the people have the right to freedom of expression
28.6% said they're sowing division and creating disorder
28.3% said the demonstrations are part of a political game
26.48% said they are calling for changes for the betterment of the country
26.53% said the demonstrations are a show of opinions by people of a new generation who want the country to undergo reform.
Regarding the demand for a rewrite of Thailand's Constitution:
62.8% agreed, with some saying the present constitution is undemocratic and perpetuates dictatorship, and that the provision governing senators must be amended. Others said only problematic sections should be amended and that the people should participate in the drafting of the new Constitution as the existing one is out of date and not suitable in the present situation.
24.8% disagreed, saying the existing charter is good enough and there are now many more urgent problems such as the Covid-19 pandemic and the economic slump
12.3% had no comment
On the demand that PM Prayut Chan-o-cha "resign and dissolve parliament":
53.9% agreed, with it, saying Prayut has failed in his administration, causing the country to be racked with economic problems and plagued by corruption and nepotism, as he is a dictator and lacks legitimacy to remain in the position
38.4% disagreed, saying Prayut is a good and honest person who has sacrificed for the country and that since he won an election, he should be allowed to complete the 4-year term
7.7% had no comment
Concerning the demand that the government "stop intimidating" the people:
59.5% agreed with it, saying people should be free to express their opinions without being intimidated
29.2% disagreed, saying authorities are duty-bound to enforce the law to prevent anarchy
11.3% had no comment
When asked about their overall opinion on student demonstrations,
53.7% supported them, saying they are exercising fundamental rights and have a clear intention of wanting to see true democracy
41.2% disagreed, saying that if the demands are extended to infringe on the Monarchy there may be a state of disorder while the country is struggling to contain the spread of Covid-19 and the sagging economy
5.12% had no comment
But another poll, carried out by the National Institute of Development Administration, or NIDA Poll, found that a majority of people are concerned the demonstration like the ones by the Free People group at Thammasat University on August 10 and at the Democracy Monument on August 16 could lead to division and violence. The poll was conducted August 18-20 on 1,312 people aged 18 and over of various levels of education and occupations throughout the country to compile their opinions on the 2 demonstrations.
Asked whether they were concerned the demonstrations would lead to division and violence in society,
61.1% said they wereconcerned
34.8% said they are "somewhat worried" by the protests for fear they would lead to clashes between people with differing opinions
26.4% are "very worried" for fear the demonstrations would be influenced by a third party, as happened in the past, and want the Free People group to postpone their rallies until Covid-19 has been 100% eradicated
24.2% of respondents said they were "not concerned at all" because rallies are common in Thai politics and the demonstrations by the Free People groups have been peaceful
0.5%, had no comment or were not interested
Asked how Prime Minister Prayut Chan-o-cha should respond to the demonstrations — with each respondent allowed to give more than one reply, answers were as follows:
45.3% said he should pay personal attention to the problems raised by the demonstrators
24.16% said he should dissolve parliament and call a new election
11.43% said he should amend Section 256 of the constitution to make way for the setting up of a constitution drafting council and a new election
11.36% suggested he listen to problems voiced by the protesters through parliamentary mechanisms
9.07% said he should amend the constitution section by section and dissolve parliament for a new election
9.54% said he should use state mechanisms to maintain law and order in society
6.17% said he should stay indifferent and do nothing
4.50% suggested he take legal action against wrongdoers
0.99% had no comment or were not interested
Want more from the Thaiger family?
📱 Download our app on Android or iOS for instant updates on your mobile
📧 Subscribe to our daily email newsletter
👍 Like/Follow us on Facebook
🔔 Subscribe to or Join our YouTube channel for daily video updates
Elephant's death prompts plea to "say no" to plastic bags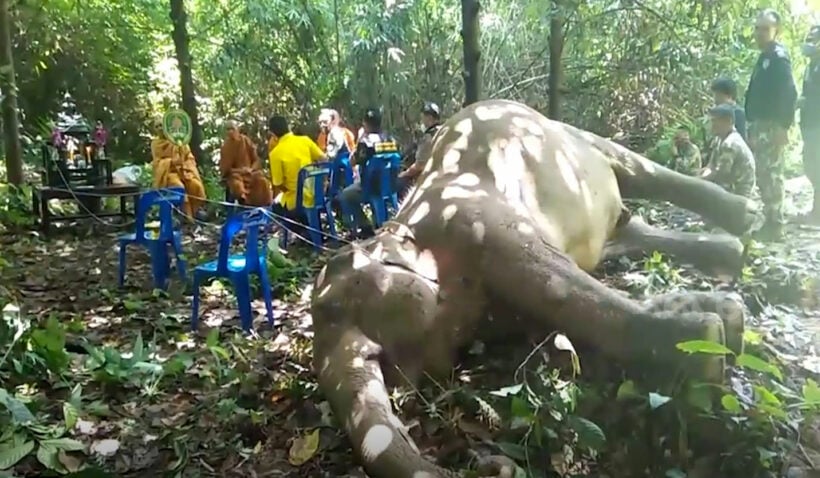 Thailand's ministry of natural resources and environment fears that the public campaign to reduce plastic bags is "falling on deaf ears", after the latest loss of a wild elephant which died with plastic bags in its intestines and stomach. Officials from the Department of National Parks, Wildlife and Plant Conservation found the male elephant, weighing about 3.5 tonnes and aged around 20 years old, dead at the Khao Khitchakut National Park in Chanthaburi province. They found plastic bags inside the animal's carcass.
"How many wild animals need to die in order to raise the conscience of some people?" Varawut Silpa-archa wrote on his official Facebook Page.
An initial investigation found it died from a severe intestinal infection. Further laboratory tests will be done to firmly establish the cause of death.
The minister laments that people still turn a deaf ear to pleas to stop using plastic bags, and says calls to save wild animals' lives from plastic are not reaching the Thai people. He wrote that he was "disappointed" by the report of the elephant's death and dismayed to learn that the plastic waste found in its stomach was likely the cause of its death.
He said his ministry launched a campaign last year to reduce the daily use of plastic bags after the loss last year of a baby dugong, widely known as Mariam. The ministry came up with the Mariam project to save the rare marine mammal species, together with a plan to reduce plastic bag consumption.
It also launched "Every Day Say No to Plastic Bags" campaign, banning the use of plastic bags in supermarkets and convenience stores nationwide. The ministry said the campaign was expected to reduce the disposal of 3.75 billion plastic bags per month. Its success has brought Thailand from 6th to 10th of the world's largest plastic waste distributors to the sea.
SOURCE: Bangkok Post
Want more from the Thaiger family?
📱 Download our app on Android or iOS for instant updates on your mobile
📧 Subscribe to our daily email newsletter
👍 Like/Follow us on Facebook
🔔 Subscribe to or Join our YouTube channel for daily video updates
Dozens of plastic containers per person in state quarantine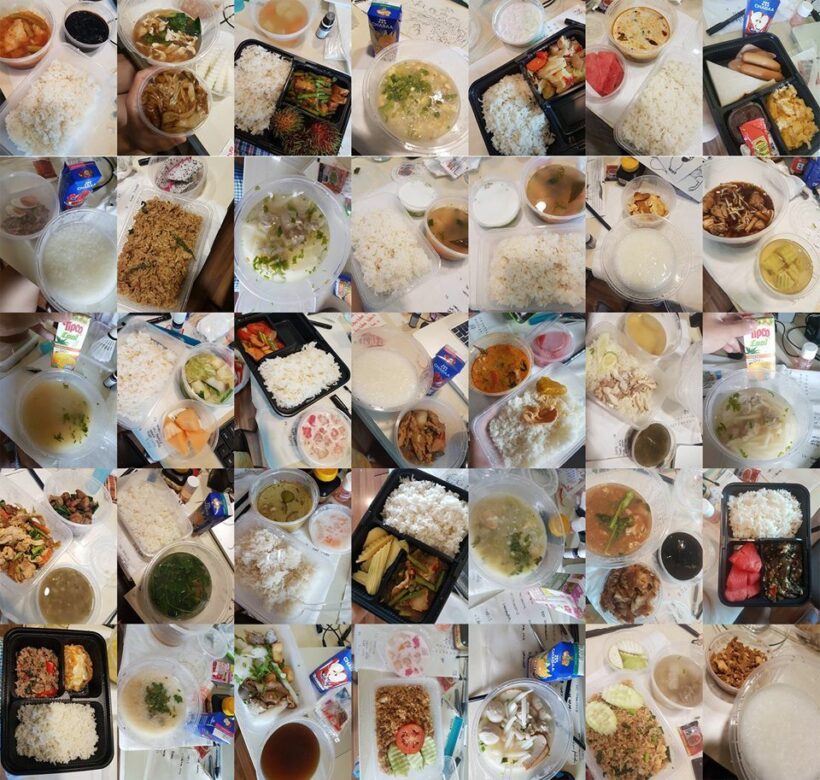 …and the rest of us haven't been helping the plastic problem either.
Thailand started the year eco-friendly by banning single-use plastic bags. All good, but with "stay at home" orders and mandated quarantines, plastic waste has been increasing. One Thai artist, who stayed in a state quarantine facility, added up all the plastic containers and bottles he used during his isolation. He had more than 100.
"I thought of this trash being multiplied by the thousands of people that had to go in state quarantine," Henry Tan told Khaosod English.
"Just my flight alone resulted in 200 people in quarantine."
If all 200 used just as much waste as Tan, that's more than 20,000 pieces of plastic waste.
Tan had to be quarantined after arriving back to Thailand from Japan. He stayed at the Palazzo Bangkok hotel. Meals were left outside his door 3 times a day, usually in a plastic box with plastic cutlery and condiments in plastic. Han took photos of the plastic containers and bottles laid out on the floor, as well as many of his meals served in plastic containers, and posted the photos on Facebook.
Plastic waste has been increasing since the pandemic, with a surge in delivery and takeaway orders. The director of Thailand Environment Institute said last month that the amount of plastic pollution has increased to 6,300 tonnes per day, Coconuts Bangkok reported last month that it was 1,500 tonnes per day before the pandemic.
SOURCES: Khaosod English | Coconuts Bangkok
Want more from the Thaiger family?
📱 Download our app on Android or iOS for instant updates on your mobile
📧 Subscribe to our daily email newsletter
👍 Like/Follow us on Facebook
🔔 Subscribe to or Join our YouTube channel for daily video updates