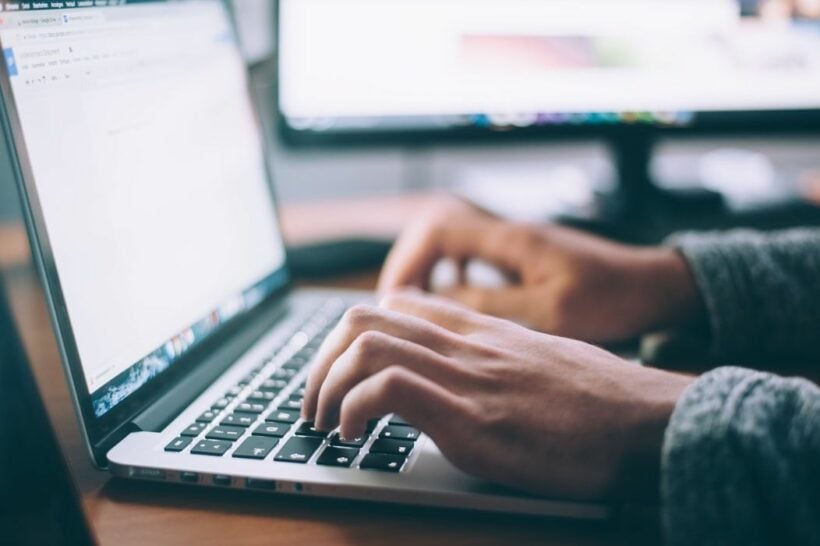 Thailand's Ministry of Digital Economy and Society says more than 1,500 people were arrested in 2022 for online fraud and gambling. The Cybercrime Control Committee announced the statistics at its first meeting for the year.
According to the Bangkok Post, 166 suspects were nabbed for their roles in eight call centre scams. Some 461 were reprimanded over illegal online gambling websites while 270 were arrested over online trading fraud.
Authorities seized 118,530 sim cards over phishing calls or messages. 58,463 bank accounts were opened illegally for the sole purpose of conducting cybercrime. Of those accounts, eight were closed after authorities found them to be linked to illegal account trading groups on social networking sites.
Some 6,024 illegal website URLs were closed with the committee saying most were suspected of opening anti-monarchy and illegal online gambling websites.
Meanwhile, a 33 year old woman was arrested yesterday over a YouTube advertisement watcher scam that allegedly caused the suicide of a middle-school student in Nonthaburi. The suspect was reportedly arrested at her home in Ayutthaya.
The middle schooler's suicide note says the woman tricked him into watching YouTube ads, which claimed to be one of his "missions." The note also says she persuaded him to invest in online trading, causing him to borrow at least 14,000 baht from his mother.
The victim realised he had been scammed as the suspect disappeared, which led to his suicide. His parents filed reports with the police, leading to the suspect's arrest yesterday.
The boy's family and community are devastated by his loss. His mother said she wished he had told her about the situation, so they could solve it together. She said she would have calmed him down and stopped him from committing suicide. She said she could not accept that her son had died and wanted police to catch the suspects as soon as possible.
A classmate of the boy's said at his funeral that he was a very good student, and he wanted the police to arrest the gang as soon as possible.