Thailand's gold and jewellery exports rise nearly 30%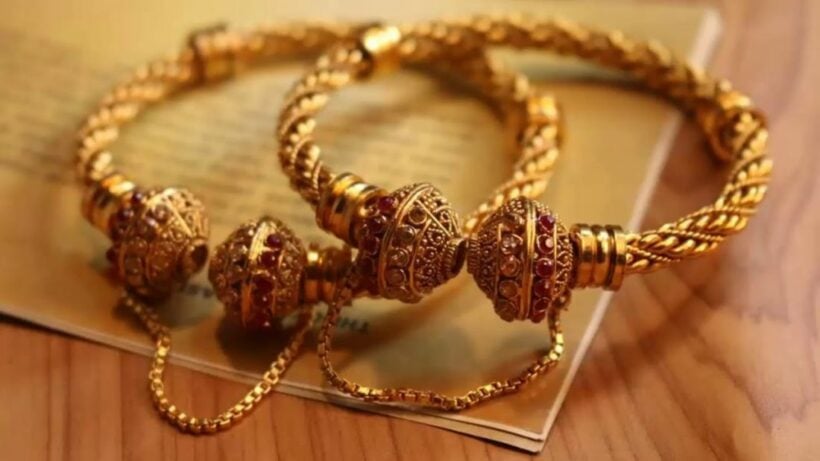 The export value of gems and jewellery grew by 29.3% in the past seven months despite unfavourable trading terms with the rising baht.
The Gem and Jewellery Institute of Thailand director, Duangkamol Jiambutr, puts the value of exports from January to July at US$9 billion or approx. 280 billion baht, a 29.3% increase year on year.
Gold exports led the climb, rising in value 72.7%, matching the global gold price.
Amid trade disputes involving the US, China, the European Union and Iran, investors continue to see gold as a safe bet and trading has steadily increased. Thailand's top export market for gems and jewellery is Switzerland with 56% of total export value, followed by Singapore and Cambodia.
The value of Thai jewellery exports among other Southeast Asian countries soared 108.3% in those same seven months, with Singapore taking an 82% share of the offerings, up 178% from the same period last year.
The export value stemming from demand in India rose 91%, mainly in raw materials and semi-finished products.
Duangkamol says Thai gem and jewellery exports benefited from Washington's imposition of tariffs on Chinese products including jewellery, opening the door to the US market wider for Thailand.
He said Thailand must nevertheless carefully monitor tensions between the US and Iran, the Hong Kong protests and the effects of the baht's appreciation.
SOURCE: The Nation
Keep in contact with The Thaiger by following our
Facebook page
.
Thai Airways announces cancellation of six routes to four ASEAN destinations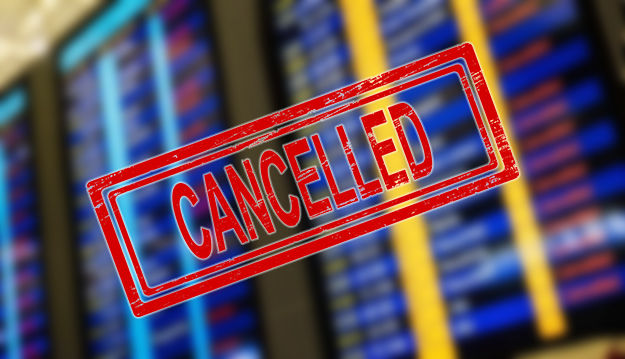 The President of Thai Airways International says the airline is set to cancel six flight routes to Laos, Vietnam, Cambodia, and Myanmar.
The Nation reports that Sumeth Damrongchaitham says the routes in question are all from Bangkok's Suvarnabhumi airport to Vientiane, Luang Prabang, Phnom Penh, Hanoi, Ho Chi Minh and Yangon.
"These routes are all covered by a small number of flights and have low customer capacity. Once the cancellation plan is finalised, THAI will assign Thai Smile Airways to cover these routes instead."
Sumeth cites increased competition as the reason behind the decision and the difficulties presented by rival airlines slashing prices to remain ahead of competitors.
"THAI needs to adjust our strategies too to preserve our reservation rate. We will focus on rolling out promotional campaigns until year end. However, next year's strategy remains to be seen. Our prices this year have been reduced to a record low and if this strategy doesn't work, we may take a different direction, such as seeking more partners for organisation tickets, increasing online channels, or giving privileges to frequent fliers."
SOURCE: nationthailand.com
Keep in contact with The Thaiger by following our
Facebook page
.
Tax on salt content being considered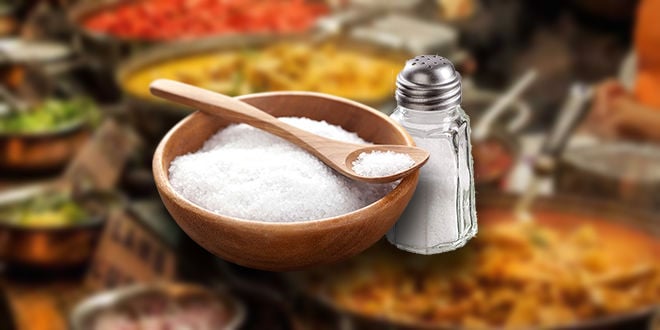 The Excise Department is considering imposing a tax on the salt content of food to encourage food producers to reduce the sodium content of snacks, instant noodles and seasoning cubes.
The director of the Office of Tax Planning said that the department is discussing a limit on the amount of sodium food can contain, in line with the standard set by the World Health Organization (WHO), which is 2,000 milligrams of salt per day.
In reality, Thai people consume an average of 1,000 milligrams per meal, making their daily intake well above WHO guidelines, according to the director.
He said any tax imposed would be at a level which would encourage food producers to reduce the sodium in their processed food without being punitive, adding that the proposal isn't intended to generate more tax revenue, but to help protect the health of consumers. Excessive sodium in the diet can lead to high blood pressure and kidney disease.
Fish sauce, soy sauce and salt would not be taxed.
SOURCE: thaipbsworld.com
Keep in contact with The Thaiger by following our
Facebook page
.
Asia leads the world in medical tourism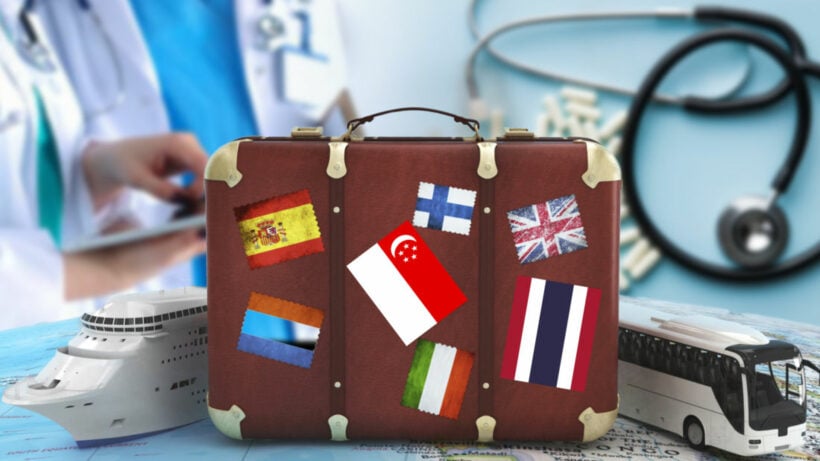 Over the past ten years, Asia has become a favourite destination for medical tourism for people from around the world. Besides the white sand beaches, historic monuments and rich cultural legacy, healthcare in Asia is now a major attraction. From transplants and surgeries to dental procedures and botox, people are turning to Asia.
But what makes Asia the most popular destination? Some say lack of specialised treatments in their home countries or the affordable cost of treatment in Asia: these combined with ease of travel and lax visa rules for medical treatment have opened vast avenues for the region.
In 2017, some one million medical tourists visited Malaysia and 3.3 million visited Thailand. India too saw a surge from 4,27,014 medical tourists in 2016 to 4,95,056 in 2017.
Here's a look at the top Asian countries for various medical treatments:
Thailand is popular for breast implants and gender reassignment surgeries. Since 2003, the Thai Government has taken steps to make Thailand a global centre for medical tourism through its Centre of Excellent Health Care of Asia initiative, and now has 37 Joint Commission International (JCI) accredited hospitals.
A 2016 WHO study revealed that medical tourists visiting Thailand were more likely to be residents of the eastern Mediterranean or south-east or south Asia. However, what makes the country a preferred destination is its world-class hospitality, highly specialised care and tailored care packages.
India is a favoured destination due to its its advanced technology, world-class surgeons and cost-effective treatments. Patients visit India not just for specialised treatment and surgeries but for routine check-ups as well.
India amended e-visa rules for 150 countries in 2016, making visa procurement easy for foreigners. India's National Health Policy specifies that the government supports medical tourism and issues visas patients' accompanying spouses.
Singapore is a choice for patients seeking state-of-the-art facilities, well trained doctors and quality care. Although it is one of the most expensive cities in the world, the city-state has more than 15 hospitals catering to medical tourists. Singapore was ranked the most attractive among seven Asian countries in terms of "patient experience", but was also one of the least attractive in terms of cost-effectiveness.
Malaysia is picking up the pace and is a preferred destination for people from other Asian countries, especially Indonesia. Of one million medical tourists who visited the country in 2017, 600,000 were from Indonesia.
According to the Malaysia Healthcare Travel Council, Malaysia has set a target of at least one million medical tourists from Indonesia by 2020. Since the health ministry regulates the prices that private hospitals charge in Malaysia, quality care at affordable prices lures patients from across Asia and the world.
World-famous for its beauty clinics, South Korea's ambitions go beyond cosmetic surgery. According to the South Korea Ministry of Health and Welfare, about 3,64,000 foreign medical tourists visited the country in 2016, including patients from Canada, the USA, UAE, China and Japan.
South Korea's healthcare system is considered one of the best in Asia and has established a niche in the medical technology industry. To promote medical tourism, the government offers a special visa to medical tourists and insurance that covers both injury and death resulting from medical treatment or procedures.
SOURCE: nationthailand.com
Keep in contact with The Thaiger by following our
Facebook page
.