Police shoot knife-wielding attacker in Phuket Town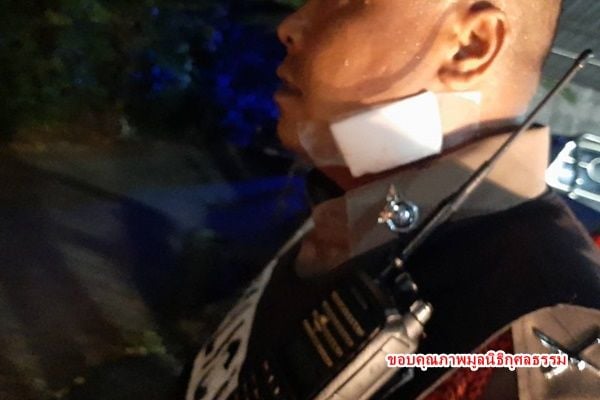 A police officer has shot dead a robber in Phuket Town early yesterday (Wednesday). The knife-wielding robber, 34 year old Aekkasit Kesorn, from Nakhorn Sri Thammarat, had attacked the officer whilst being interrupted in the middle of a robbery. The policeman ended up with a knife wound to the neck.
The officer pulled out his firearm and shot the attacker in self-defence.
The incident happened at an apartment building in Soi Hongleng-U-Thit in Phuket Town around 2:30am yesterday. Police were called to the apartment after locals called police with reports of a young couple being robbed.
Officers Cpl Warat Jairerng and Snr Sgt Maj Nirute Boonrat arrived to find the attacker still in the middle of his attack on a young couple from Krabi and Trang. He was threatening them with a knife. The attending police noted that the woman had already received a knife wound to the stomach.
"They were frightened and asking for help. (The woman) was bleeding from a knife wound on the left side of her stomach."
The attacker was holding the women's bag when the police arrived at the scene. The attacker turned his attention to the two police, lunging at both of them with his knife.
"Snr Sgt Maj Nirute drew his gun and fired one shot to stop him," police reported on The Phuket News.
"Aekkasit was shot in the neck. He collapsed and died at the scene,"
After firing the fatal shot that killed the attacker, Snr Sgt Maj Nirute faces charges of manslaughter. Both Snr Sgt Maj Nirute and the young female victim were released from Vachira Hospital after receiving attention to their wounds.
Police have also confirmed that the attacker was arrested and charged with illegal possession of a gun in Phuket eight years ago, with other drug charges in Nakhon Sri Thammarat in 2012.
SOURCE: The Phuket News | Phuket Hot News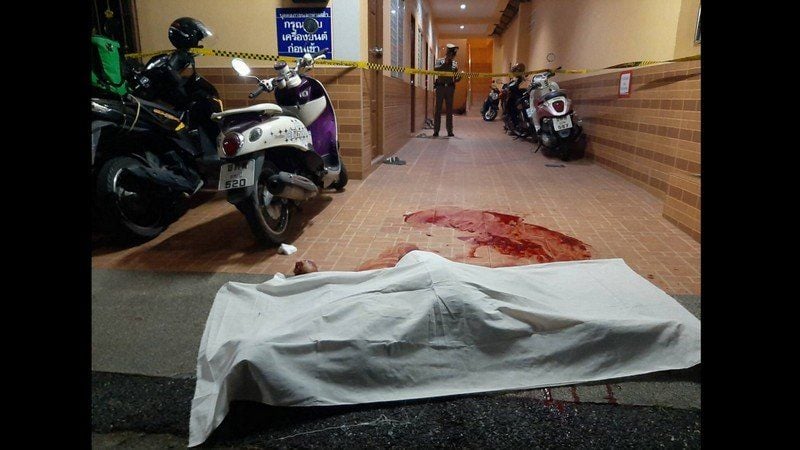 PHOTO: Eakkapop Thongtub
Keep in contact with The Thaiger by following our
Facebook page
.
Never miss out on future posts by
following The Thaiger
.
Thai officials approve transfer of 3 Iranians involved in 2012 botched bomb plot in Bangkok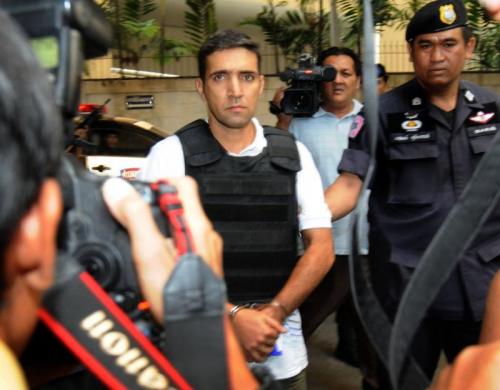 Thai authorities are transferring 3 Iranian inmates to Tehran. The inmates were involved in the 2012 failed bomb plot, which Israeli and Thai officials say, was targeted at Israeli diplomats in Bangkok.
According to Iranian state TV, the transfer was a swap. The report says 33 year old British-Australian Kylie Moore-Gilbert, who was incarcerated for the past 2 years on espionage charges, was released from Iran prison in exchange for the 3 Iranians imprisoned overseas.
Although Iranian media reports the transfer was a prisoner swap, Thai officials have not confirmed the reports. Thailand's deputy general Chatchom Akapin says the transfers are normal and Thailand approved the transfer in an agreement with Iran.
"These types of transfers aren't unusual… We transfer prisoners to other countries and at the same time receive Thais back under this type of agreement all the time."
Back in 2012, a cache of homemade explosives accidentally blew up at a Bangkok villa on Sukhumvit 71 rented by the Iranians. Saeid Moradi fled the home carrying explosives, but dropped them as police chased him. He lost both his legs in the explosion.
While both Thai and Israeli officials say the explosives were intended to attack Israeli diplomats in Bangkok, Iran officials deny the allegations. The men never faced terrorism charges or any charges relating to attempting to kill the Israeli diplomats.
Moradi along with his accomplice, Mohammad Kharzei, were convicted in 2013. Thai Court sentenced Moradi to life in prison for attempting to murder a police officer and sentenced Kharzei to 15 years in prison for possessing explosives. Another suspect, Masoud Sedaghatzadeh, was arrested in Malaysia in 2012 and then extradited to Thailand in 2017.
SOURCE: Associated Press
Keep in contact with The Thaiger by following our
Facebook page
.
Never miss out on future posts by
following The Thaiger
.
Krabi man arrested for animal abuse after allegedly killing pet dogs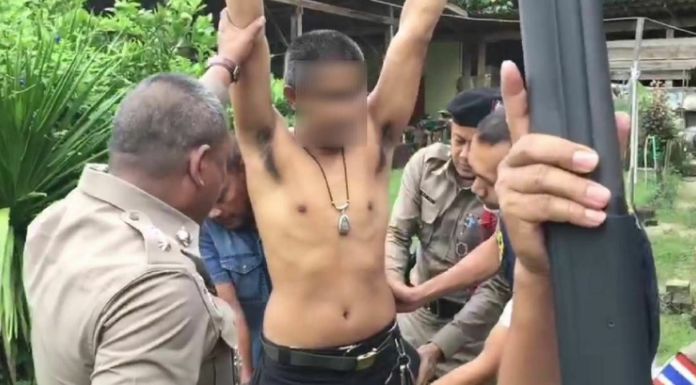 A Krabi man was arrested on animal abuse charges after he allegedly shot and killed his pet dogs. The non-profit Watchdog Thailand filed a police complaint yesterday with a statement from a witness.
Police arrested 39 year old Surasak Kongduang at his home in Krabi's Muang district. Surasak allegedly admitted to police that he shot both his pet dogs in the head and buried them in the backyard. Officers searched his home and found 3 guns and a bow. All weapons are legal and registered, police say.
Surasak allegedly told police that his wife fled and left the dogs behind after an argument a few days prior. He allegedly told officers that his mother is old and he felt bad about leaving her to care for the dogs, adding that one dog is lame while the other is sick.
Surasak was charged with animal abuse and for unlawful discharge of a firearm.
SOURCE: Nation Thailand
Keep in contact with The Thaiger by following our
Facebook page
.
Never miss out on future posts by
following The Thaiger
.
Thief makes off with over 500,000 baht in Bangkok bank robbery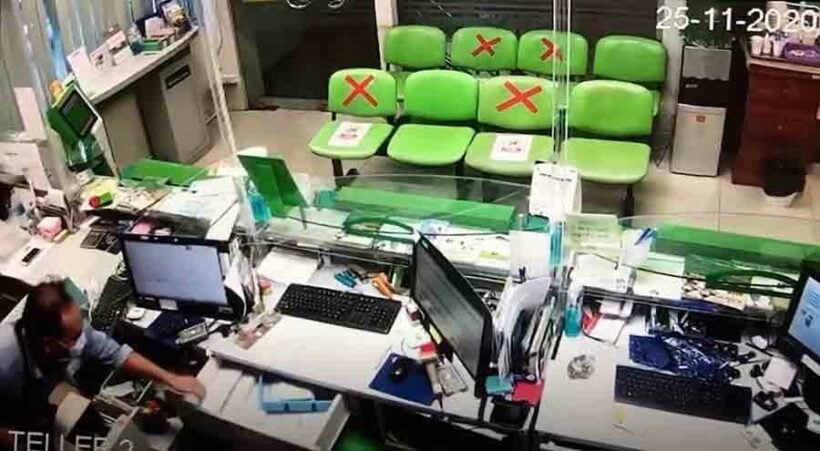 A man who robbed a Bangkok branch of the Government Housing Bank at gunpoint has escaped with over 500,000 baht. Nation Thailand report that the robbery took place yesterday afternoon, at the bank's Bangbon branch on Soi Ekachai 86 in the capital.
A security guard at the branch told police that the thief jumped over the counter, before grabbing the cash and running out. It's understood nobody was hurt in the incident. CCTV footage shows a man wearing a long-sleeved grey shirt and a face mask entering the branch, before producing a gun and pointing it at employees. He produces a plastic bag, before jumping over the counter and grabbing cash from a drawer and making his escape.
It's understood additional footage shows the man fleeing in a vehicle, headed towards Ekachai Road. The police investigation is ongoing.
SOURCE: Nation Thailand
Keep in contact with The Thaiger by following our
Facebook page
.
Never miss out on future posts by
following The Thaiger
.