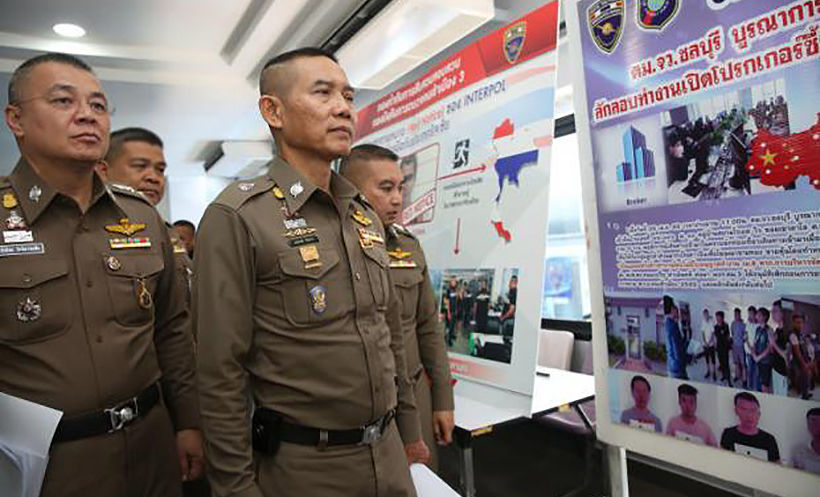 FILE PHOTO: Thai Immigration Chief Pol Lt-General Sompong Chingduang
Nine Chinese nationals have been taken into custody after seeking refuge in Thailand, wanted by Chinese authorities for alleged crimes in China.
Thai Immigration officials report that the nine have caused damages valued around 5 billion baht to the Chinese government.
Immigration police chief Pol Lt-General Sompong Chingduang said the Thai visas for five of them have been cancelled. Some of them had sought refuge in Thailand and overstayed their visas, after committing crimes in China. Some of the others entered Thailand illegally, according to Immigration officials.
All nine suspects had been either on a watch list, or a list of arrest warrants submitted by Chinese authorities to Thai Immigration. All nine will be extradited to China.
Sompong says the arrests of the nine suspects were made at the request of Chinese authorities under a new cooperation and extradition deal between the two countries.
SOURCE: The Nation