Westerdam passengers in Thailand found virus-free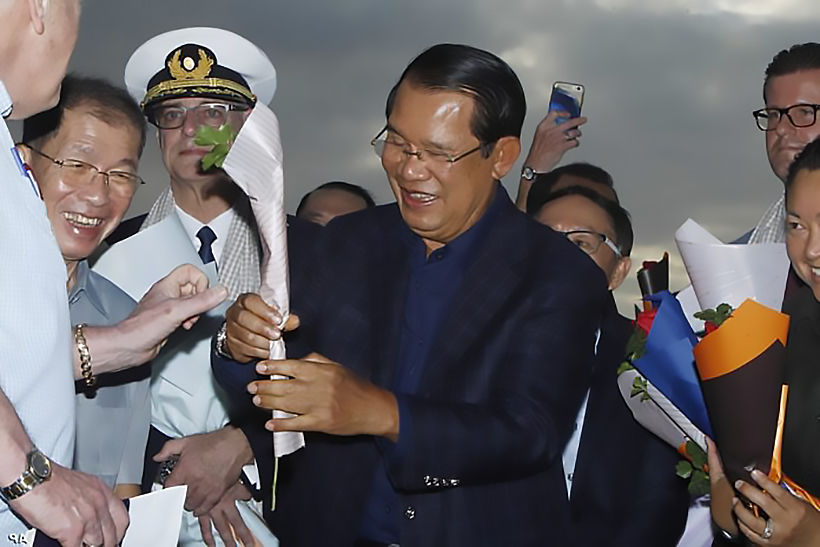 Transport Minister Saksayam Chidchob has announced that all 27 passengers from the cruise ship MS Westerdam who arrived in Thailand have tested negative for the COVID-19 coronavirus. The passengers, who disembarked in Cambodia on Valentine's Day and came to Thailand, "…have tested negative and been allowed to continue to their destinations." Two Thai passengers onboard the luxury cruise also showed no symptom of the disease.
The Westerdam, carrying 1,455 passengers and 802 crew, docked at southwest Cambodia's port of Sihanoukville last Thursday after being denied entry by Thailand, Japan, Taiwan, Guam and the Philippines, amid fears over contagion.
On Monday, a member of a Chinese family visiting Thailand tested positive for the virus, bringing the number of confirmed cases in Thailand to 35. Of those, 15 have made full recoveries and been sent home.
The Health Ministry's Department of Disease Control says it will adjust its detection process by putting more focus on people from Hong Kong and Taiwan, and closely monitoring visitors from Japan and Singapore, where the risk alert has been lifted to Level 3. The ministry has prepared measures and plans in case the risk alert in Thailand is lifted to the third level as well.
SOURCE: Khaosod English
Keep in contact with The Thaiger by following our
Facebook page
.
PCT – we're all going to be suffering from Post-Coronavirus Trauma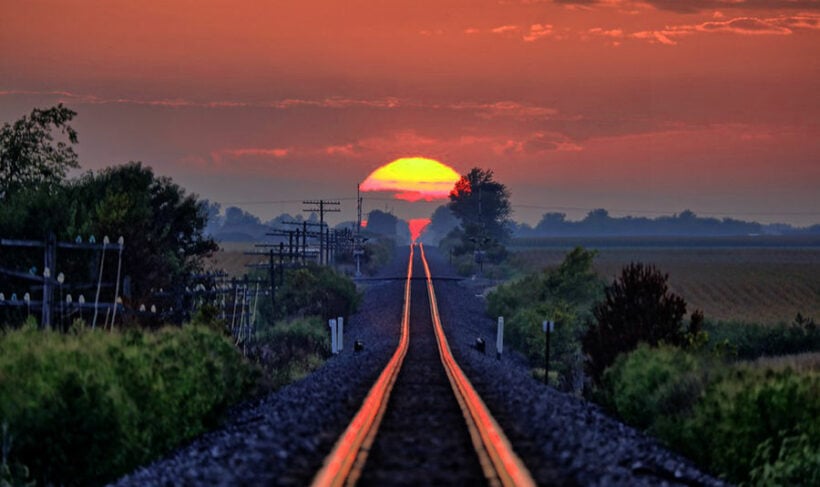 OPINION
The sun will rise. All this utter disruption to our lives will come to an end at some time. But the hangover will linger a lot longer than the fairly sudden stop to just everything we were familiar with. Whilst economists will argue whether it's a recession or depression, the world will go into a long re-awakening after the social and economic devastation caused by a tiny unseen virus.
We can be assured that life will continue but things will NOT be the same again. We will all emerge into a battered and bruised new 'normal'.
What will things be like when this is all over? Will things snap magically back into place? No. How f##ked up will things be and how long will it take for our lives to get back to where they were, if ever?
We don't know but have been scanning the channels and come up with some general consensus…
Governments will be less able to revive their battered economies
Governments are throwing cash into the local economy – either as handouts or as business stimulus – to prop up the businesses who suddenly have fewer, or no, customers, and the citizens who need cash simply to get through the next day. The situations will be very different around the world but all governments, some already with high debt ratios, will be less capable of stimulating their local economies than before. Remember interest rates, almost everywhere, were at historic lows and the world economic growth, even before all this disruption kicked in, was fragile at best.
Xenophobia and introspection
China will be blamed for the pandemic. Whether people feel inclined to point the finger at Chinese officials, people eating wildlife from a wet-market in Wuhan, Chinese doctors or the entire Chinese population, there will be a powerful blame game as western governments, who largely failed to act early after months of clear and present warnings, will try and deflect blame. Their responses will also be reflected in coming elections.
China has already become introspective. After 50 years of incredible growth and integration – if not domination – with world trade, they've closed their borders and looking to contain their own problems whilst showing some good faith and sharing their technology and experiences with other governments. They would be acutely aware of the finger pointing that's on the way and are on a charm offensive, even now, to soften the tsunami of vitriol.
Meanwhile, the world's other governments will be focussing on reviving their local economies and less concerned about broader world trade issues. The need to stimulate their own back yard will become an economic necessity and there will be commensurate rises of nationalism and xenophobia to stoke the local fires and spur on national action. Some of this will get ugly.
Conspiracy theories will abound, there's already plenty of this nonsense circulating.
The way we work and commune will be different
We are social animals. But gatherings for watching sport and entertainment, working together in offices, getting together in smaller and larger groups, are all going to be different. 
Whilst many businesses have continued to function with their employees working from home, there will be some that found new efficiencies in that arrangement and will continue to work that way. With so much tech these days to support working from home – video conferencing, online checks and screengrab software that allows bosses to monitor work, fast internet that brings everyone together in an instantaneous digital office – some businesses will say goodbye to renting expensive offices and put the rent money into better tech, staffing and training.
Workers will wonder why they spend hours commuting to work when they could get two hours or more of their lives back EVERY DAY to do useful things – like spending time with family or doing some extra work. Of course that situation isn't going to work for many businesses, but for many it will, and there will be more people working remotely in the future for sure.
Up Close and Personal, will be replaced with notions of greater personal space. More people will wear face masks, indeed they'll become a fashion accessory. Being checked for your temperature, routine (and cheap) testing for Covid-19, and greater attention to personal hygiene, will just become new habits.
Them and us
Get ready for the "I survived Covid-19" T-shirts. The world is going to have yet another way of pigeon-holing people. There will be those who were infected and survived Covid-19 and the plenty of others, the majority, who were able to remain uninfected.
There will be another opportunity for social stigma, the same way the the HIV patients were shunned in the 80s and 90s, as people approach those who had Covid-19 sort of differently to everyone else. In the early days, as we emerge into this brave post-coronavirus world, there will be lots of unanswered questions about the possibility of infection from those who had the virus. 
Health workers are heroes
It used to be fire fighters and war veterans that attracted our admiration and outbursts of applause. Added to that will be health workers after their toil and sacrifice during the peaks of this outbreak. And, wow, do they deserve it?! Long under-recognised for their skills and crazy work hours, they will now be rightfully remembered and celebrated as true community heroes for staying at the frontline, in harms way, and fighting the good fight.
The cult of the celebrity chef and celebrity DJs is hopefully over and the world will now admire the doctors, nurses, clinicians, scientists and workers who helped save thousands of lives and had to witness the loss of far too many.
There will hopefully emerge a much better appreciation for science and the value of scientific methods and the opinion of people who work with facts. Many of the problems we're facing at the moment are because governments and decision-makers acted from the perspective of opinions and economic fear and not the safety and health of their populations.
Covid-19 is not going anywhere
It's here and and it's here to stay. Like some of the other coronaviruses, it may eventually become 'contained' to the extent that there are just smatterings of new infections from time to time. But the genie is out of the bottle and Covid-19 is now part of the rich world biology. It may even move from being pandemic to endemic, where it just gets added to the long list of possible infections that can attack humans.
A safe and reliable vaccine will eventually be developed and large segments of the world population will become immune so that new hosts for the Covid-19 virus become fewer. But the economic pain and social changes will linger on for years, perhaps decades.
Covid-25? Covid-30?
Lessons will be learned
A new pandemic emerges every decade or so. Every time there is an expectation that people and governments have learned fro the mistakes made and a commitment to better readiness next time it happens (and it WILL happen again). The Covid-19 coronavirus has been particularly insidious because it was the right virus at the wrong time. 1) It was very infectious and infectious in people days before they started feeling sick or showing symptoms. 2) It was deadly enough to kill 10-20 times the number of people killed by the seasonal flu, but not so deadly that it killed off its hosts too quickly. 3) The huge increase in global air travel over the past decade made the global transmission of the virus quick and efficient. Global airline passenger growth almost doubled in the past ten years. And fares got cheaper and cheaper, all perfect recipe for a nasty virus.
Government's will be forced to take the threat of future outbreaks much more seriously and plan for 'outbreak' teams to be able to quickly, efficiently and safely isolate neighbourhoods and communities. They will need reserves of equipment and medical resources to cope if needs be. Countries will need to plan the manufacture and stockpile of lifesaving drugs and equipment without having to depend on other countries. The US has been caught with its pants down in this crisis with most of its drugs they need now being manufactured in…. you guessed it… China.
Organisations like the World Health Organisation will also have to become better funded and equipped to monitor and report any of these outbreaks much quicker in the future and all governments will have to commit to open and transparent reporting, non-negotiable. They will also need to rebuild confidence with the world community.
There will be winners and losers
Through no fault of their own, people are going to emerge from this mess on the better or worse side of the fence. Some businesses and workers will thrive, there will be many whose businesses are decimated from the situation, and some may return to the old 'normal'. But it won't be the same 'normal' as before.
With a world economy deep in some sort of recession, discretionary spending is going to be way down the list. The 'nice things' people used to splash cash on will be low in their priorities – the manicure, the holiday, the new car, the holiday house, the new clothes, the extension on the house, the sparkly jewellery, the new fangled smartphone. Businesses who trade in items of discretionary spend will do poorly in the next few years. Businesses that trade in the 'essentials' will do better. 'Luxury' anything will be less in demand. 
Recovery will be 'lumpy'
The hit was high-impact and quick. The drops in world markets and business activity were swift. But the recovery is expected to take years. Yes, sorry to say, most economic pundits are talking about slow and ponderous recovery back to economic health – nationwide and personal.
And the virus won't suddenly disappear. Whilst there will be slow re-openings and loosening on restrictions, it will only take a few new cases to emerge for another local 'lockdown' again. Governments will be keen to keep the lid on new outbreaks because they've experienced the economic pain of widespread outbreaks.
When will this be over?
Impossible to accurately predict and much will depend on how carefully and skilfully governments let people get back to work, restart the engines and monitor any new outbreaks. Even the most optimistic western politicians are admitting a 'June' date at earliest. Other are predicting that the rest of 2020 will just be a long, slow clawing back to normality, albeit a new normal.
One way or the other, there is still a to to learn and a long way to go before the new 'normal' emerges. But it will.
Keep in contact with The Thaiger by following our
Facebook page
.
UK suffers largest one day increase in Covid-19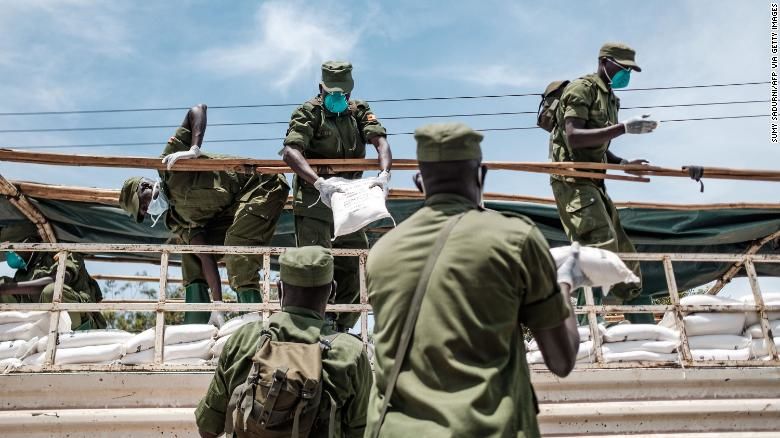 The United Kingdom has recorded 708 new deaths from coronavirus today, the largest one day rise since the outbreak began. Figures released yesterday by the Department of Health and Social Care, suggest a total of 4,313 people have now died in the UK.
In a press briefing yesterday, UK cabinet minister Michael Gove opened by saying "Our thoughts today are with the family of the five year old child with underlying health conditions who tragically died" now the youngest UK death related to complications involving Covid-19.
The number of confirmed cases of coronavirus in the UK is now 41,903, an increase of 3,735 from the previous day's figures. Gove said that seven healthcare workers had so far died from the virus.
CNN reports that people in the UK are turning to mail-order coronavirus tests as the government scrambles to offer mass public testing and get a hold on the virus' spread across Britain. The UK health secretary Matt Hancock, back to work after testing positive for Covid-19, said this week that the UK would aim to test 100,000 Britons a day by the end of April. But critics of the government's U-turn on testing suggest it may have been spurred by about 8% of National Health Service staff being off work because of Covid-19-related issues.
But the newly rolled out government-funded tests by hospitals are unavailable to most people and are still being reserved for those with severe symptoms and frontline health care workers.
Keep in contact with The Thaiger by following our
Facebook page
.
Phuket: Patong on official lockdown from today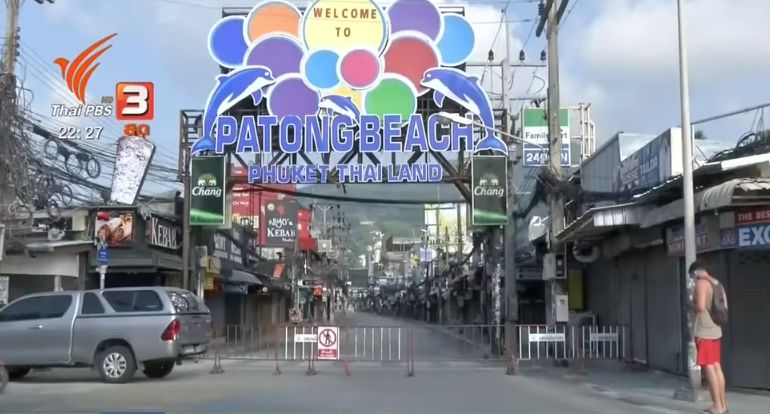 Phuket's Governor Pakkapong Thaweepat has issued a closure order for Patong with all non-essential travel in or out of the popular tourist town banned in an attempt to slow a potential large scale outbreak of Covid-19 in Phuket. In recent weeks the daily reports of new cases in Phuket were mostly focussed on cases in Patong, especially around the Bangla Road area, the town's popular adult entertainment district.
Thai PBS has reported that effective today, until further notice, all exits and entrances to Patong by the public and vehicles is banned, with the exception of those transporting essential goods, fuel, medical supplies and LPG.
"Those who need access are required to seek permission from the authorities and must strictly comply with the orders of disease control officials."
During the lockdown, public health officials will conduct a mass health screening house to house, checking the temperatures of every resident. Anyone found with a fever will be separated and quarantined for observation. Public Health Officials will carry out a cleansing of the entire zone and will fumigate every household, restaurant, bar, shop and hotel.
Hotel employees who wish to leave the area are advised to inform their hotels, which must submit the list of names to officials at checkpoints for permission to leave the zone by Tuesday.
The Thaiger spoke with some locals regarding the lockdown who said they were unaware about the news until today. One told us he'd been walking his dog on the beach this morning and didn't run into any police officers at all. A local policeman in the town says he has been lining up for testing at Patong Hospital and that the streets are mostly deserted. Another expat said they'd heard yesterday there might be a closure of the roads on Tuesday and was surprised to wake up this morning to see the town was in official "lockdown."
Be advised that police staffing checkpoints have been set up at all exits and entrances to Patong to enforce the lockdown measure. Violators are warned that they may face imprisonment of up to one year and or a maximum fine of 100,000 baht.
SOURCE: Thai PBS
Keep in contact with The Thaiger by following our
Facebook page
.