Rescue worker struck and killed at accident scene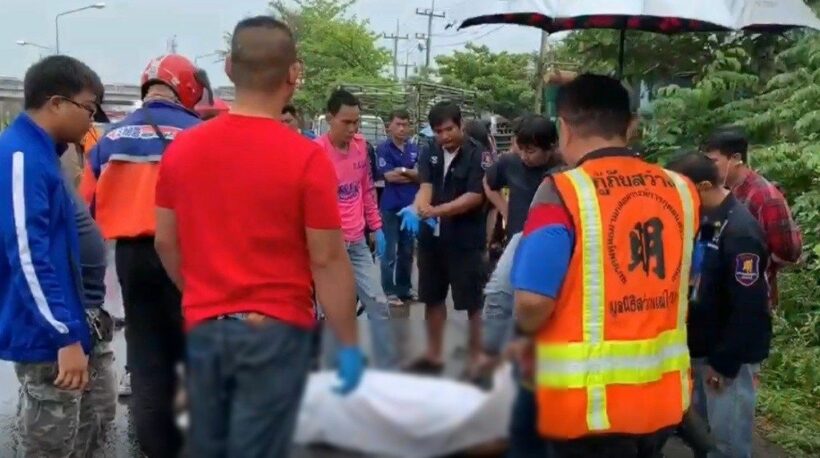 A member of a rescue unit is dead after he was hit by a speeding pickup truck while helping victims at an accident scene in the western province of Prachuap Khiri Khan yesterday. Police identified the victim as Atthawut Nubanko of the Sawang Phae Paisan Thammasathan rescue unit.
Another rescuer from the same team, Likit Inklam, told police that he and Atthawut arrived on a motorcycle at the accident scene, where a pickup truck had veered off the road and hit a tree, dumping vats of jellyfish on the roadside.
After parking the motorcycle and placing an emergency light on it, he and Atthawut went to examine the truck. They were on the roadside when the driver of a dark Toyota Vigo lost control after failing to negotiate the bend.
Likit says he jumped from the road and escaped harm, but Atthawat was struck and killed.
Police are investigating the incident.
SOURCE: The Bangkok Post
Keep in contact with Thaiger by following our Facebook page.
Never miss out on future posts by following Thaiger.
Songkran safety campaign Day 2: 357 road accidents, 30 deaths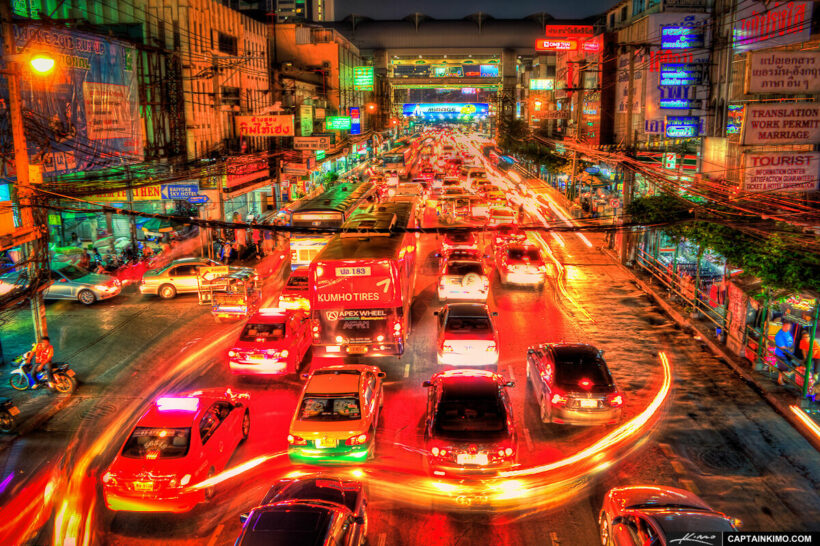 On the second day of the Songkran road safety campaign, officials report 30 deaths, 374 injuries and 357 road accidents, up slightly from yesterday. The week of Songkran is infamous for increased traffic incidents and is often referred to as "7 dangerous days", prompting government officials to push a campaign to raise awareness and safety this holiday. This year the usual 7 days of danger are more like 10 days+.
DAILY FIGURES
Sunday recorded 357 separate incidents resulting in 374 injuries and 30 deaths across Thailand. 87% of the road accidents involved motorbikes, while once again speeding and drink driving were the leading causes of crashes, accounting for 34% and 24% respectively. 58% of accidents were on straight roads and 40% of crashes occurred on highways. 41% were in local community villages.
For the second day in a row, the majority of crashes took place in the late afternoon to early evening, with 27% of road accidents happening between 4 pm and 8 pm.
Roi Et was the province with the most accidents, 16 total. Nakhon Sri Thammarat had 20 injuries, the most of any province. Trang and Samut Prakan each had 3 deaths making them yesterday's most deadly provinces.
TOTALS
After 2 days of the "7 dangerous days", there have been a total of 56 deaths and 729 injuries reported from a total of 705 road accidents around the country. Nakhon Si Thammarat now holds the unenviable record of most accidents, with a total of 27 so far.
The southern province also reported the most injuries, tied only with neighbouring Surat Thani, both having 31 injuries. Bangkok and Samut Prakan are tied with 4 deaths each.
These numbers are lower than average for Thailand, mostly due to the sheer reduction of travel because of the Covid-19 pandemic. Hopefully the "Happy Songkran, Safe driving, Stay safe from Covid-19" campaign will encourage people to stay safe and keep these figures low.
SOURCE: The Pattaya News
Keep in contact with Thaiger by following our Facebook page.
Never miss out on future posts by following Thaiger.
1st day of Songkran road safety campaign – 356 injuries, 25 deaths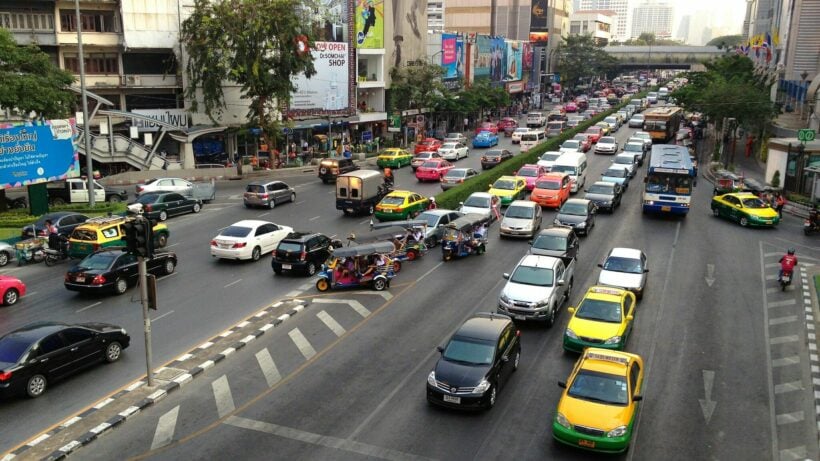 The Songkran road safety campaign is off to a moderate start with a reported 25 deaths and 356 injuries across Thailand on Saturday. The Disaster Prevention and Mitigation Department director-general reports that there were 348 road accidents in the country on the first day of the campaign.
Though the figures don't sound like an achievement, they are actually a fair bit lower than the average road death toll each day in Thailand throughout the year. Officials say that the real rush back home for the annual holiday will probably be tomorrow.
About 83% of the accidents involved motorbikes, 7.5% involved pick-up trucks and 4% were with cars. The biggest percentage of incidents happened between 4 and 8 pm, with 28% of accidents occurring in the late afternoon and early evening. Around 20% of crashes were between 8 am and noon, and 17% between noon and 4 pm.
Speeding is the number one cause of traffic accidents, with 32% of incidents a result of people driving too fast. Sudden lane switches, regardless of speed, contributed to about 20% of crashes. Alcohol was another major contributing factor, with intoxicated drivers involved in 23% of accidents that were attributed to drink-driving.
Bangkok, Chon Buri and Chiang Mai saw 2 fatalities on the roads of each province, while Phatthalung province in Southern Thailand had 22 injuries from 20 traffic accidents, the most in any province in Thailand.
As part of the Songkran road safety campaign, 342,000 cars, trucks and motorbikes were stopped and inspected by over 60,000 officials across Thailand yesterday. There are 1.913 main road checkpoints set up throughout the entire country. More than 58,000 citations were handed out to drivers for many different infractions, notably over 16,000 drivers were caught without a license and nearly 15,000 people were violating Thailand's helmet laws by riding without one.
SOURCE: Bangkok Post
Keep in contact with Thaiger by following our Facebook page.
Never miss out on future posts by following Thaiger.
Thailand road accidents cost 500 billion baht per year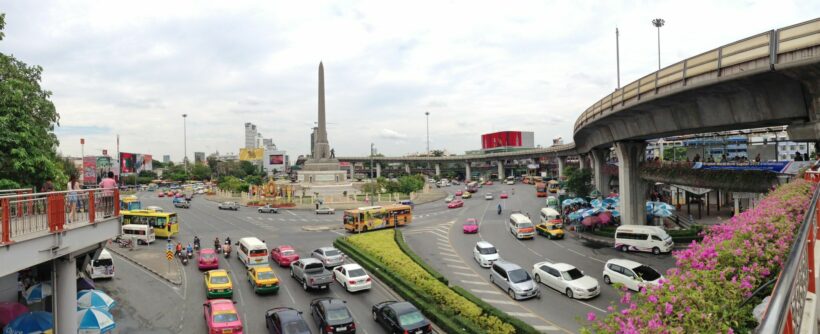 Thailand is notorious for its road and driving conditions, and a disproportionate number of driving accidents. The World Health Organisation now reports that road accidents cost an estimated 500 billion baht in 2019 alone. The WHO report placed Thailand as the number one country in ASEAN with a 32.7 per cent death rate, the highest in Southeast Asia. The Road Accident Victims Protection Co explains that the WHO calculates the financial damages of driving deaths in different countries around the world. Thailand's 500 billion baht loss amounts to about 3 per cent of the country's entire 2019 gross domestic product of 16.87 trillion baht.
By analyzing statistics and making projections about road deaths from 2021 to 2027, the estimates during the next 6 years that Thailand is facing an average of about 15,400 deaths per year in the best case, and looking a worst case scenario of over 18,600 deaths per year in traffic accidents. Adding an extra depressing edge to this gruesome statistic, the report shows that nearly 40% of those killed in traffic accidents are the heads of households. With the loss of the family head, an average of 2.43 people per death lose the support of their primary family earner, putting them in peril. The death of younger household leaders, and other untimely and unnatural deaths also may contribute in the longterm to a disparity in an aging population.
2020 saw a strong drop in road accidents and deaths, from 22,000 in 2019 to just under 18,000 fatalities, though this drop is mainly due to the national lockdown in April and general decrease in travel due to the Covid-19 pandemic. If Covid-19 improves in the coming month and the country springs back to life, the number of deaths are likely to spring back as well. Estimates show that road fatalities could return to 19,000-20,000 in all of 2021, which is about 1 death every 26 minutes. Worldwide about 317,000 people die in driving accidents every year, or about 1 every 23 seconds.
SOURCE: The Nation Thailand
Keep in contact with Thaiger by following our Facebook page.
Never miss out on future posts by following Thaiger.