Media, don't be fooled by protesters – Finance secretary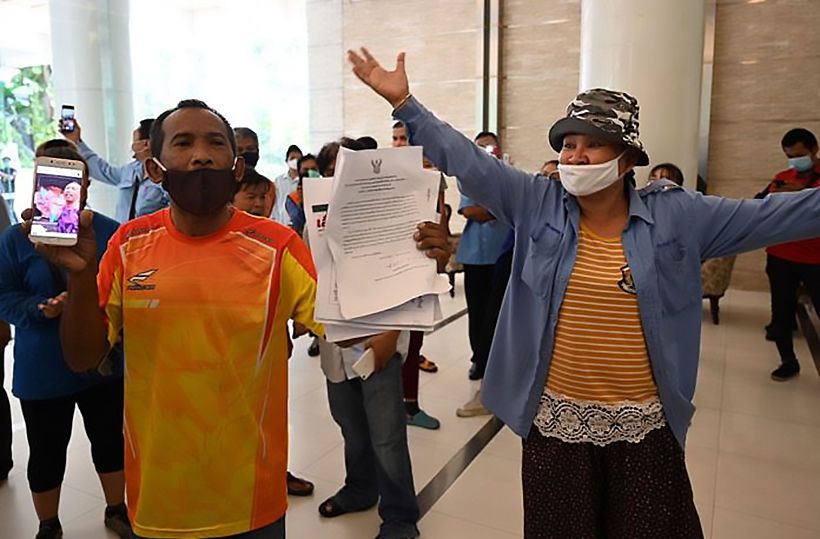 Media outlets are being duped by highly visible protesters trying to attract media attention in their efforts to receive the 5,000 baht "No One Left Behind" handouts, according to Finance permanent secretary Prasong Poonthanate. He even accuses the protesters and says many have already received the subsidy cash, but are demanding more. As an example he mentioned the recent case of a taxi driver who tried to scale the perimeter fence of the Finance Ministry as media filmed the incident.
The cabbie, identified as Pongpicharn Thanathirapong, was at the Ministry on Thursday to demand that the handout be wired to his account that day, saying he'd gotten a text message telling him to show up at the Ministry to file his claim.
Prasong told the media on Friday that the Ministry is ready to help people affected by the Covid-19 pandemic, adding that his officers have been working nonstop to speed up distributing the money those in urgent need. He also mentioned another protester who, he alleges, brought arsenic with him, which he had intended to swallow in front of the media.
On Monday, a 59 year old woman swallowed a large volume of rat poison in front of the Finance Ministry after shouting "None cares about me! There's no one to take care of me!" She collapsed and went into shock, and was rushed to hospital. She survived. Several other suicides have been linked to desperation over the financial ruin brought by the pandemic.
Prasong alleged another incident in which a woman collapsed in front of the Finance Ministry, then falsely accused a guard who rushed to help her of trying to assault her.
"What can we do? We are civil servants who must be patient and try to explain the situation to them. We asked them to return home after completing complaint forms, to avoid the risk of spreading the virus, but some refused."
He urged the media not to accord the protesters "an undue level of coverage."
SOURCE: Thai PBS World
Keep in contact with The Thaiger by following our
Facebook page
.
Quality quarantine options for those who want some luxury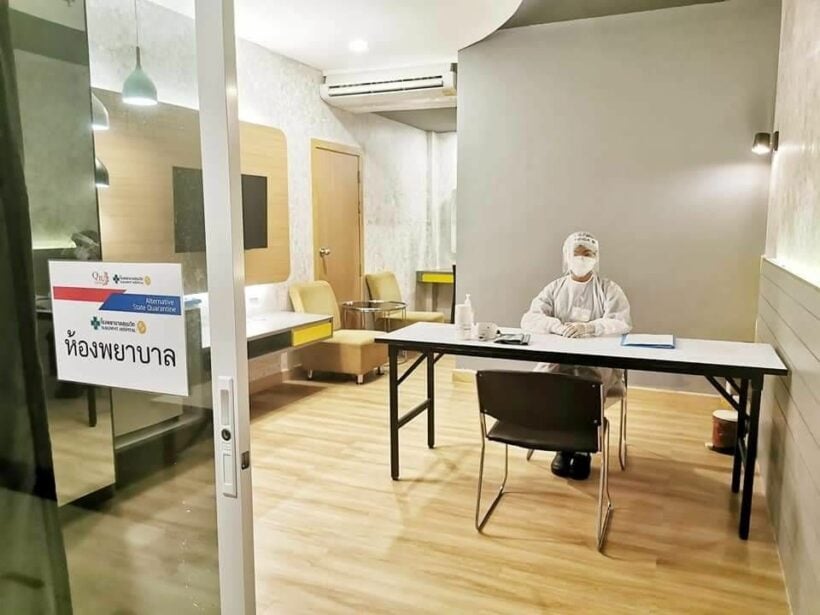 Private state quarantine options are available for those returning to Thailand and willing to pay a hefty price. The 14 day quarantine is required for everyone re-entering the country to prevent any possible spread of the coronavirus, but there are more luxurious options from hotels that have passed the test from the public health and defence ministries.
Around 90 guests so far have opted for the their mandatory quarantine at Qiu Hotel Sukhumvit. The hotel says they have received hundreds of enquiries about the alternative state quarantine service. The hotel is selling its quarantine package for 32,000 baht per person (for 14 days) which includes 3 meals a day. They are parenting with the Sukhumvit Hospital to provide, if needed, free ambulance service, coronavirus testing and a video call consolation with a doctor.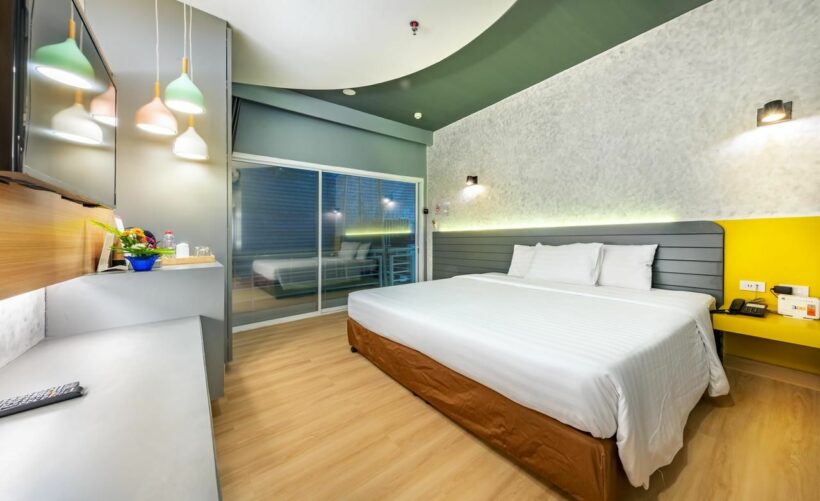 PHOTO: A room at the Qui Hotel, a step up from the state quarantine facilities
But Qiu Hotel is cheap compared to other alternative quarantine services. Other hotels include Movenpick Wellness BDMS Resort Hotel, Grand Richmond Hotel, Royal Benja Hotel and the Idle Residence. Prices at these venues range from 45,000 – 60,000 baht for a two week quarantine stay, according to hotels' Facebook pages.
Foreigners with work permits or permission from the labour ministry are allowed to enter the country, but they need health insurance, a health certificate and also need to be in quarantine for 2 weeks. They also need to be able to find flights to return to Thailand.
SOURCE: Nation Thailand
" Alternative State Quarantine "by Qiu Hotel and Sukumvit Hospitalท่านสามารถตรวจสอบรายชื่อโรงแรมทางเลือกสำหรับการกักตัวได้ทาง www.hsscovid.com หรือ https://www.naewna.com/local/490404

Posted by Qiu Hotel on Saturday, 2 May 2020
Keep in contact with The Thaiger by following our
Facebook page
.
Bangkok governor warns of canal pollution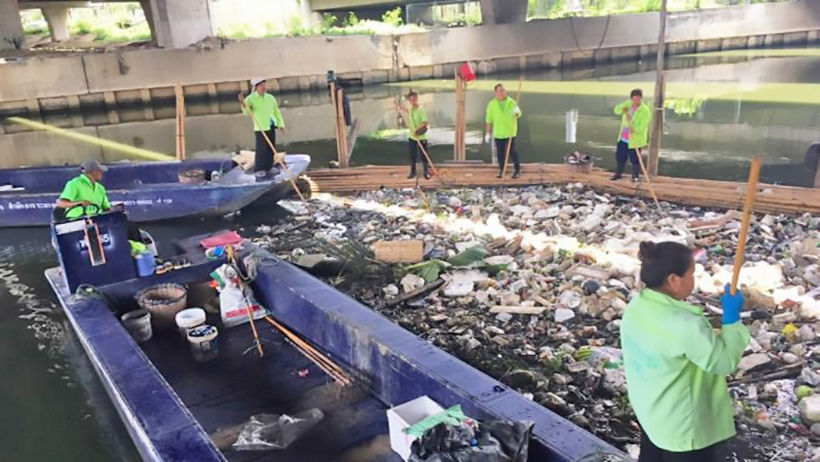 Bangkok's governor warns that the volume of garbage in Bangkok's canals is increasing and is beginning to block the sewer system, causing potentially health-threatening floods in many areas. Governor Asawin Kwanmuang said the removal of garbage from canals in Lat Phrao district and under Pradit Manutham Road alone required 5 trucks.
The area is just a kilometre away from a Rama 9 pumping station, which drains water from Lat Phrao Canal and Saen Saeb Canal to the Chao Phraya River.
"If the rubbish blocks the pipes and the tunnels, the city will be unable to drain water during floods in the rainy season."
The same problem is found in other districts, such as Chatuchak (northern suburbs of Bangkok). The governor has asked Bangkok residents to take this issue seriously, as the consequences are dire.
SOURCE: Nation Thailand
Keep in contact with The Thaiger by following our
Facebook page
.
Travelling Bangkok's klongs with Manit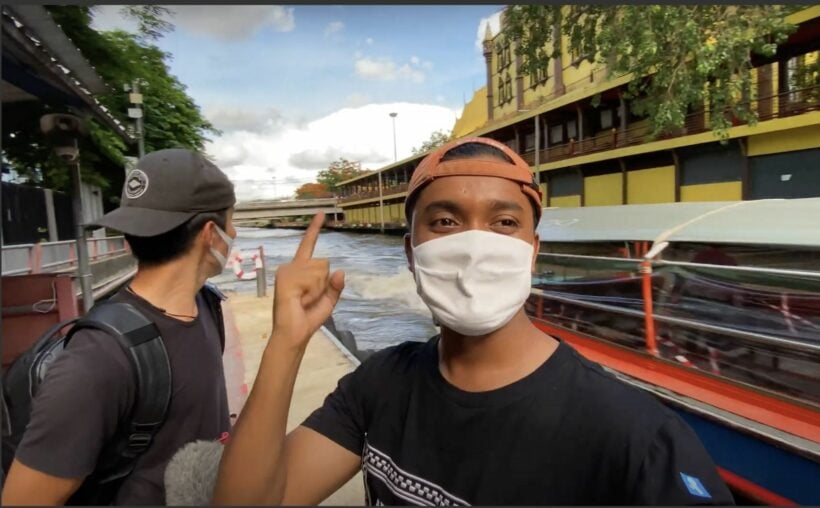 Should you move to Thailand? In this video I interviewed my friend @Christopher Lau , originally from California, USA and got a little insight of his experience behind living in Thailand for two years.
Then I took him for the famous canal boat ride in "Klong Saen Saep" Bangkok. By the end of the vlog we had a very delightful Thai food session (not so delightful for Chris 😂). Watch the video to find out more.
Manit is a YouTube vlogger and uses his camera and drone to allow us to see Bangkok from a different set of eyes.
Keep in contact with The Thaiger by following our
Facebook page
.