Travel opportunities for retirees in Thailand 2023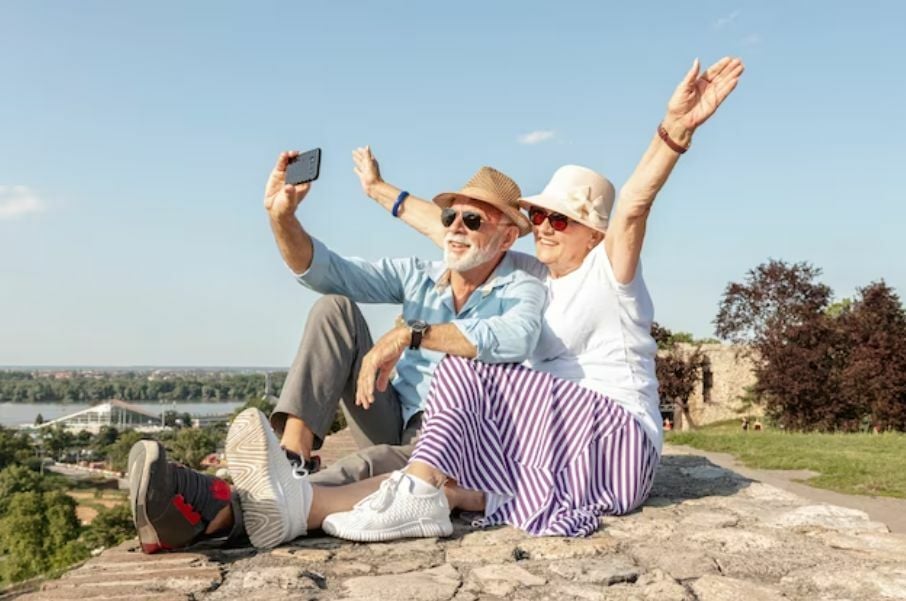 Travel opportunities for retirees in Thailand are abundant, offering a perfect blend of relaxation, adventure, and cultural experiences. As a retiree, you can explore the fascinating history, indulge in mouth-watering cuisine, and immerse yourself in friendly local customs. With its stunning landscapes, from pristine beaches to lush mountains, Thailand caters to every traveler's taste. So, whether you desire a tranquil retreat or an exciting escapade, the Land of Smiles is an ideal destination for your golden years.
Travel Opportunities for Retirees in Thailand
Explore Bangkok
Travel opportunities for retirees in Bangkok, Thailand's dynamic capital, present a diverse array of experiences, ensuring a memorable trip for every visitor. Indeed, the city boasts a perfect blend of ancient temples, lively markets, and contemporary shopping centers, catering to various interests. Don't miss the Grand Palace, Wat Pho, and Wat Arun, some of the city's most iconic landmarks. For a more modern experience, retirees can spend their time exploring Bangkok's numerous shopping malls, such as CentralWorld, Siam Paragon, and Terminal 21. These malls offer a wide variety of stores, restaurants, and entertainment options, ensuring a fulfilling day for retirees who enjoy the convenience and comfort of modern facilities.
Island Hopping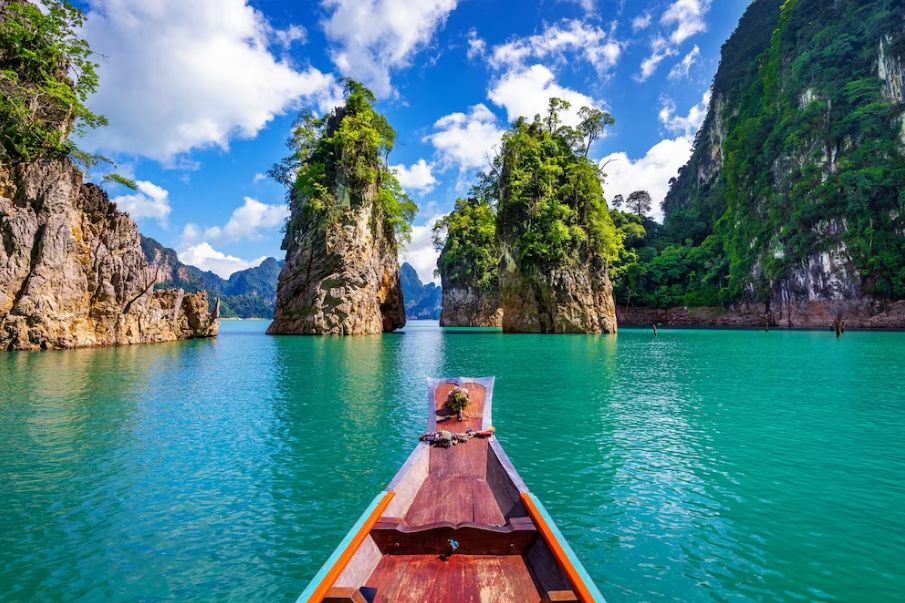 With hundreds of islands to choose from, retirees can find their perfect beach paradise. Popular options include Phuket, Koh Samui, Koh Phi Phi, and Koh Lanta, each with its unique charm, beautiful beaches, and crystal-clear waters. Island hopping in Thailand presents an array of exciting travel opportunities for retirees. Firstly, these tropical islands boast stunning beaches, providing a serene environment for relaxation. Moreover, retirees can enjoy lounging under the sun, swimming in turquoise waters, and taking leisurely strolls along the shoreline.
Another advantage of island hopping in Thailand is the affordability of travel. Retirees on a fixed income can appreciate the low cost of living, making it an ideal destination for those seeking an extended vacation. There are countless activities available for retirees looking for more excitement. For instance, scuba diving and snorkeling are popular pastimes in the islands, allowing retirees to marvel at the vibrant marine life that thrives in the clear waters. Similarly, retirees can partake in boat tours and cruises, providing an opportunity to visit multiple islands and revel in the breathtaking scenery.
Discover Ayutthaya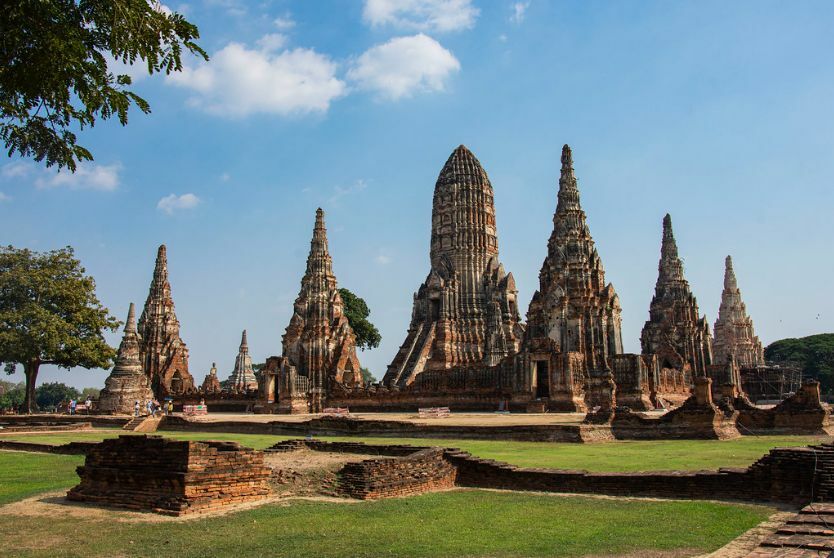 Retirees seeking enriching travel opportunities should undoubtedly consider discovering Ayutthaya in Thailand. Firstly, Ayutthaya boasts a fascinating history, as it was once the capital of the ancient Siamese Kingdom. Consequently, retirees can explore the UNESCO World Heritage Site, which is home to magnificent ruins and impressive temples. Additionally, Ayutthaya's historical park offers an excellent opportunity for retirees to engage in leisurely walks or bike rides, as they immerse themselves in the city's captivating past. Some must-see sites within the park include Wat Mahathat, Wat Phra Sri Sanphet, and Wat Chaiwatthanaram. Furthermore, the park's well-maintained grounds, adorned with towering Buddha statues provide a serene atmosphere for relaxation and contemplation.
Another advantage of visiting Ayutthaya is its proximity to Bangkok, making it an accessible destination for retirees. With just an hour's journey from the capital, retirees can enjoy a convenient day trip or an extended stay in this enchanting city. Retirees can also visit the Ayutthaya Floating Market, which showcases traditional Thai culture, food, and crafts. Here, they can sample delicious local cuisine, purchase souvenirs, and enjoy cultural performances.
Curious about which temples and historical sites to explore? Click here!
Cruise through the Chaophraya River
Cruising through the Chao Phraya River presents exceptional travel opportunities for retirees seeking a memorable experience. Firstly, the river is often referred to as the "River of Kings," as it flows through the heart of Bangkok, providing a unique perspective on the city's rich history and vibrant culture. Retirees can enjoy stunning views of iconic landmarks along the river, such as the Grand Palace, Wat Arun, and Wat Pho. Moreover, the leisurely pace of a river cruise allows retirees ample time to appreciate the beauty of these architectural marvels.
Many cruises offer onboard dining experiences, allowing retirees to savor delectable dishes while soaking in the breathtaking scenery. Furthermore, some cruises also feature cultural performances and live entertainment, enhancing the overall experience. In addition to sightseeing and dining, a Chao Phraya River cruise provides an excellent opportunity for retirees to relax and unwind. They can simply sit back and enjoy the gentle breeze as they watch the bustling city life pass by.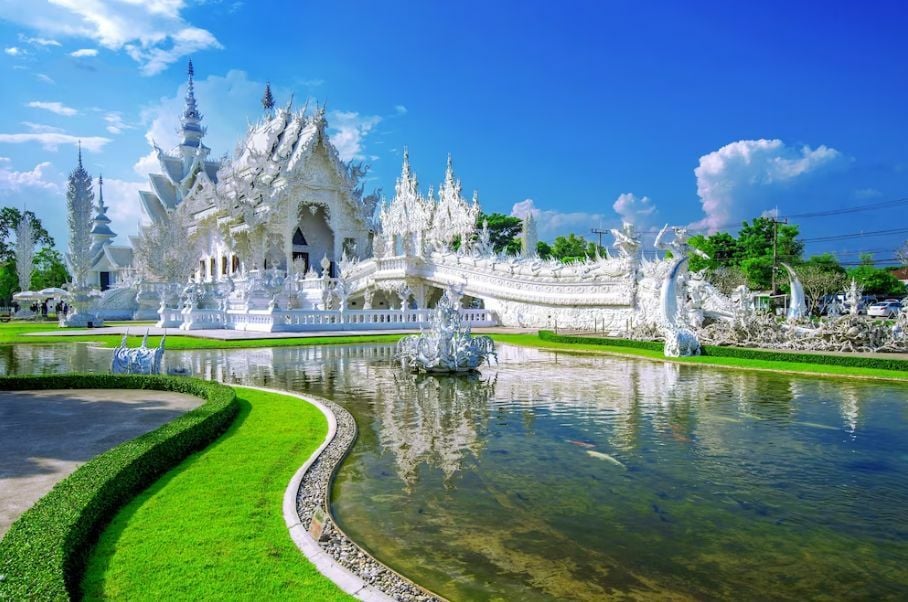 Chiang Rai offers an array of enticing travel opportunities for retirees seeking a unique and memorable Thai experience. Firstly, the city is known for its stunning temples, such as the famous White Temple (Wat Rong Khun) and the Blue Temple (Wat Rong Suea Ten). These intricately designed structures provide a fascinating insight into Thai culture and history. Moreover, Chiang Rai's slower pace of life, compared to larger cities like Bangkok, offers a more relaxed atmosphere for retirees. They can enjoy leisurely walks through the city, visit local markets, and sample mouth-watering Northern Thai cuisine.
Chiang Rai is a gateway to the Golden Triangle, where the borders of Thailand, Laos, and Myanmar meet. This region presents unique opportunities for retirees to learn about the area's history, including its connection to the opium trade. Furthermore, they can take scenic boat rides along the Mekong River, providing a different perspective on the surrounding landscape. Another attraction in Chiang Rai is the abundance of natural beauty, with lush mountains and picturesque countryside. Retirees can partake in guided trekking tours, visit remote hill tribe villages and gain a deeper understanding of their traditional ways of life.
Enjoy the tranquil beauty of national parks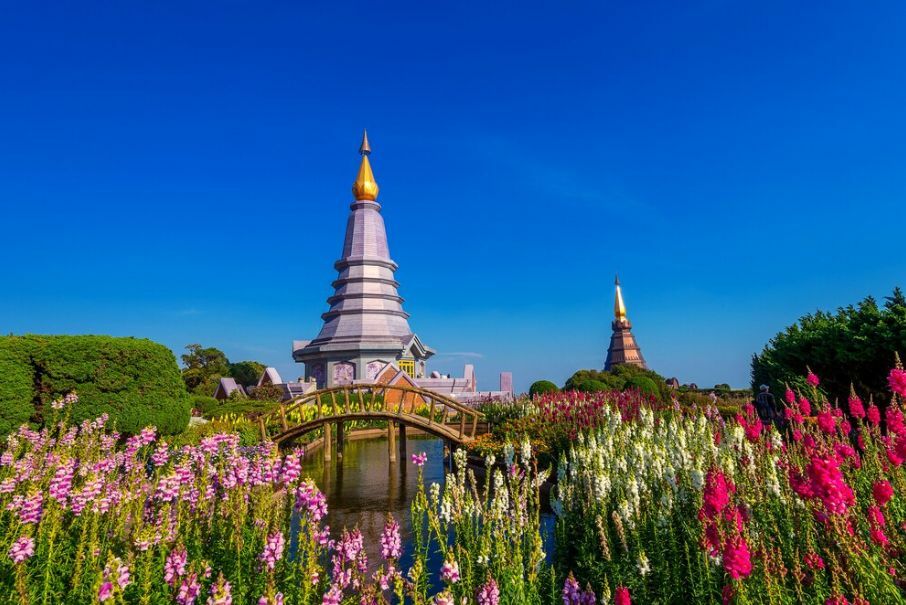 Visiting national parks in Thailand presents incredible travel opportunities for retirees seeking to explore the country's diverse natural beauty. Firstly, these parks offer a range of awe-inspiring landscapes, from lush jungles and pristine beaches to majestic mountains and cascading waterfalls. Consequently, retirees can immerse themselves in the breathtaking scenery and enjoy the tranquility of nature.
Many national parks provide well-maintained trails for hiking and leisurely walks. Retirees can embark on these trails at their own pace, taking in the picturesque surroundings and enjoying the benefits of gentle exercise in the great outdoors. Furthermore, Thailand's national parks are home to an incredible array of flora and fauna. Retirees can delight in bird watching, spotting exotic wildlife, and discovering unique plant species. Some popular parks for wildlife encounters include Khao Yai National Park, Kaeng Krachan National Park, and Erawan National Park.
Venture to Kanchanaburi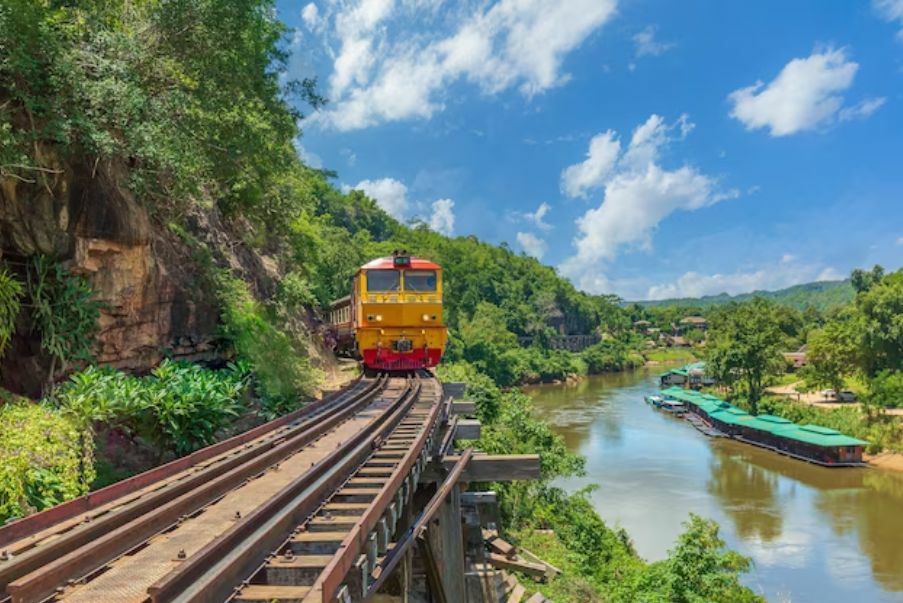 Kanchanaburi offers a wealth of travel opportunities for retirees seeking a combination of natural beauty, history, and culture. Firstly, the city is renowned for its historical significance, particularly the Bridge over the River Kwai, which played a crucial role in World War II. Retirees can explore the bridge, visit the nearby museums, and pay their respects at the war cemeteries, deepening their understanding of this poignant period in history.
Kanchanaburi's stunning landscapes provide an ideal setting for relaxation and outdoor activities. Retirees can marvel at the magnificent Erawan Waterfall, situated within the Erawan National Park. Additionally, they can enjoy leisurely walks or hikes along the park's well-maintained trails, taking in the lush surroundings and refreshing atmosphere. Kanchanaburi presents various opportunities for retirees to engage with local culture. They can visit charming villages, interact with friendly locals, and even take a ride on the historic Death Railway, which showcases the breathtaking countryside.
You must be exhausted after all that traveling. Discover the best hotels in Kanchanaburi here for a rejuvenating stay post your journey.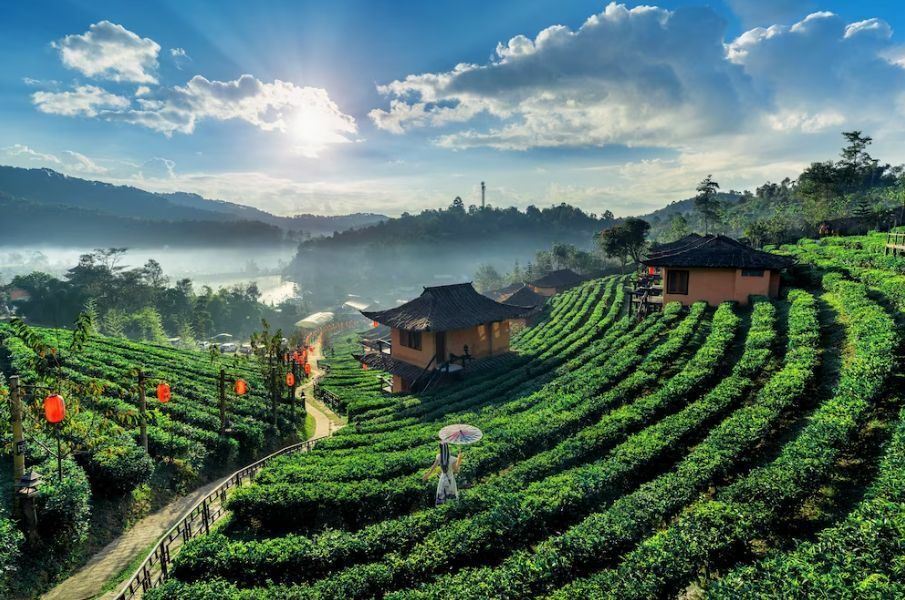 Mae Hong Son boasts a rich cultural heritage, heavily influenced by the nearby Burmese border offering exciting travel opportunities for retirees. Retirees can experience this unique blend of cultures by visiting iconic temples, such as Wat Phra That Doi Kong Mu and Wat Chong Kham. Furthermore, interacting with locals and participating in traditional festivities provide an authentic insight into the region's customs and traditions.
Mae Hong Son's proximity to the famous Mae Hong Son Loop, a scenic route that traverses Northern Thailand, presents an opportunity for retirees to embark on a memorable road trip. They can explore charming villages, breathtaking landscapes, and fascinating cultural sites along the way. Furthermore, the loop's well-maintained roads and convenient stops make it an enjoyable and accessible adventure for retirees. In conclusion, Mae Hong Son's unique blend of culture, natural beauty, and tranquility makes it an ideal destination for retirees seeking enriching and memorable experiences in Thailand.
Glide through night markets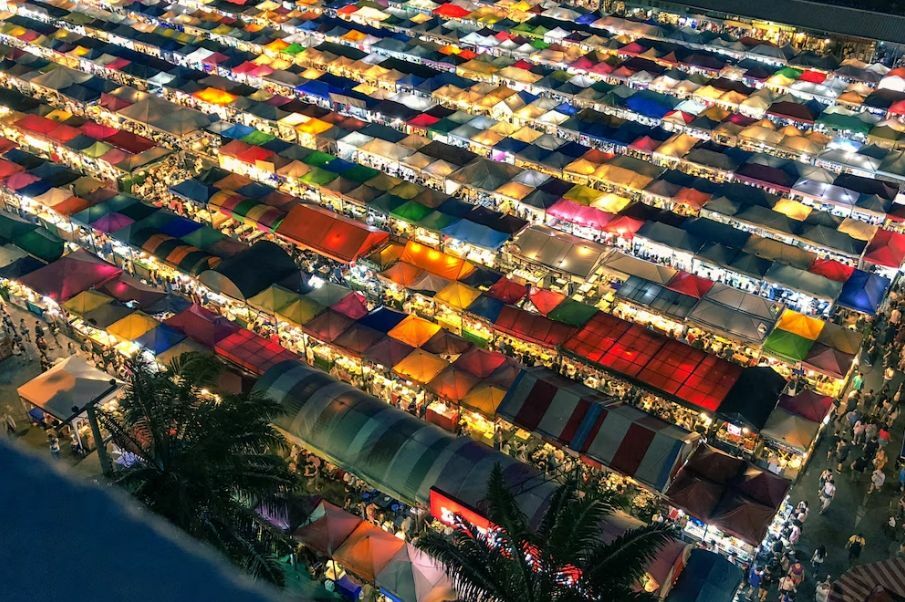 Night markets offer exciting travel opportunities for retirees seeking to immerse themselves in local culture and cuisine. Night markets present excellent shopping opportunities. Retirees can browse through an assortment of handicrafts, clothing, and souvenirs, often at bargain prices. This allows them to find unique and memorable keepsakes to remind them of their travels in Thailand.
Night markets often host live performances and cultural shows. Retirees can enjoy traditional Thai dance, music, and other artistic displays, deepening their appreciation for the country's rich cultural heritage. Night markets are a food lover's paradise, offering an array of mouth-watering dishes and unique street food at affordable prices. Retirees can indulge in authentic Thai cuisines, such as pad Thai, mango sticky rice, and freshly grilled seafood. This culinary adventure allows retirees to savor new flavors and expand their palates.
Explore the best night markets in Bangkok here!
Watch a Thai dance show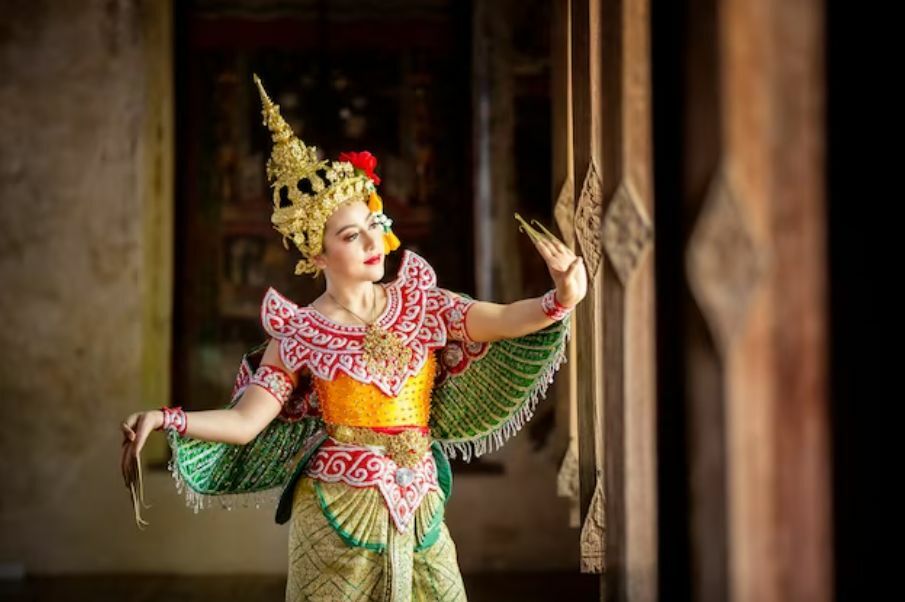 Watching a Thai dance show is a fantastic travel opportunity for retirees seeking an enriching cultural experience. Firstly, these performances showcase the richness and diversity of Thai culture through traditional dance forms such as Khon, Lakhon, and Fawn Thai. Retirees can witness the grace and elegance of these dances, gaining a deeper appreciation for the country's artistic heritage.
Thai dance shows often feature elaborate costumes and exquisite stage designs, which add to the visual spectacle. Retirees can marvel at the intricate details of these costumes, which are often adorned with vibrant colors and shimmering fabrics, reflecting the country's unique aesthetic. Additionally, attending a Thai dance show allows retirees to learn about the fascinating stories and legends that serve as the foundation for many of these performances. These tales, often rooted in ancient folklore or historical events, provide valuable insights into the values and beliefs of Thai society.
Indulge in authentic Thai street food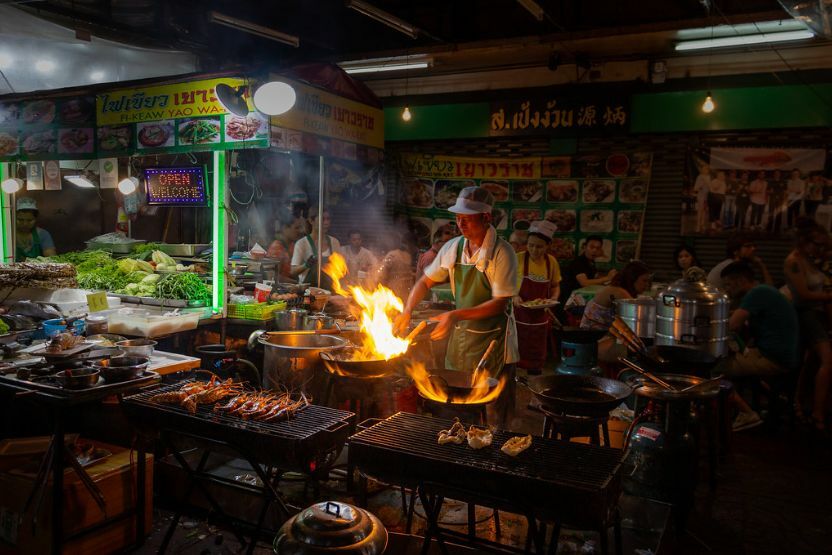 Indulging in authentic Thai street food presents enticing travel opportunities for retirees seeking to immerse themselves in the country's rich culinary traditions. Firstly, Thai street food offers an incredible variety of flavors, from spicy curries and tangy salads to hearty noodle dishes and delectable desserts. Retirees can embark on a culinary adventure, sampling dishes that cater to their taste preferences and dietary needs.
Trying street food provides an opportunity for retirees to engage with local vendors and observe the skill and artistry involved in preparing these dishes. They can witness the passion and dedication that goes into crafting each dish, enhancing their appreciation for the culinary experience. Furthermore, indulging in Thai street food is an affordable and accessible option for retirees. With an abundance of vendors found throughout the country, from bustling markets to quiet street corners, retirees can easily find delicious meals without breaking the bank.
Thinking about retiring in Thailand? Check out our comprehensive guide on obtaining a retirement visa so you can experience the wonders of this stunning country in the long term!
Guides
Retire in Thailand
Travel

Join the conversation and have your say on Thailand news published on The Thaiger.
Thaiger Talk is our new Thaiger Community where you can join the discussion on everything happening in Thailand right now.
Please note that articles are not posted to the forum instantly and can take up to 20 min before being visible. Click for more information and the Thaiger Talk Guidelines.