Condo developers allow transfer delays for Chinese buyers, due to slowing sales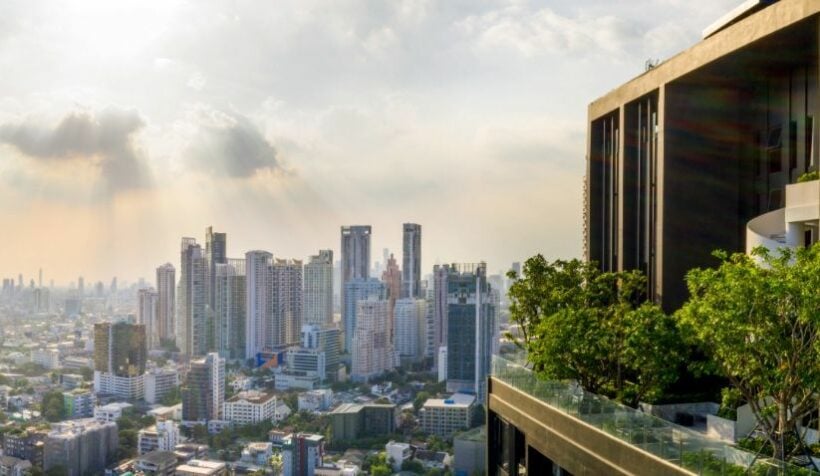 Thai property developers are sharpening their pencils on sales and allowing variations to contracts on some deals to accommodate some of the challenges posed by the coronavirus outbreak. Now some developers in Thailand have started to extend the transfer period from 3 months to 9-12 months for Chinese clients, according to Angel Real Estate Consultancy.
Chinese buyers have paid 30% down payment for off-plan projects a few years ago, but are unable to complete the transfer process due to problems related to coronavirus.
Co-founder and president Simon Lee told Thai media Thansettakij that this move by developers aims to avoid seizing the booked units and down payments amid slowing sales.
Developers have seen sales slow down since 2019 due to the strong Baht, stricter mortgage regulations (loan-to-value ratio), the US-China trade war, and oversupply. Angel estimates that the country is saturated with at least 200,000 unsold condominium units, which will take about 2 years to clear out. For Bangkok, The Thaiger reported yesterday that there are 100,000 vacant completed condominiums in and around the city, as estimated by Sapon Pornchokchai. However, other estimates the number to be about 60,000 units.
But the brokerage firm also expects increased housing sales from overseas after the outbreak. Buyers from China may want a second home in either Thailand or Japan, which do not close their borders to the Chinese, Lee said.
He said they may be interested in purchasing houses, including single detached homes, detached homes, and townhomes, with a 30 year lease agreement. Foreigners cannot purchase landed property freehold in Thailand. They can however lease the land for renewable, 30 year terms.
Popular areas are Bang Na, Salaya, and Krungthep Kreetha in Bangkok, as well as Chiang Mai and Pattaya. For condominiums, projects close to the MRT in Rama 9 and the BTS along Sukhumvit are most popular.
Despite the positive speculation, Thailand expects to see 50% of Chinese condo transfers to disappear in the first 2 quarters of 2020.
Keep in contact with The Thaiger by following our
Facebook page
.


Find more property for sale and rent across Thailand at Thaiger Property, powered by FazWaz. You can even list your property for free.

The post-Covid-19 era: Radical changes in Bangkok's property market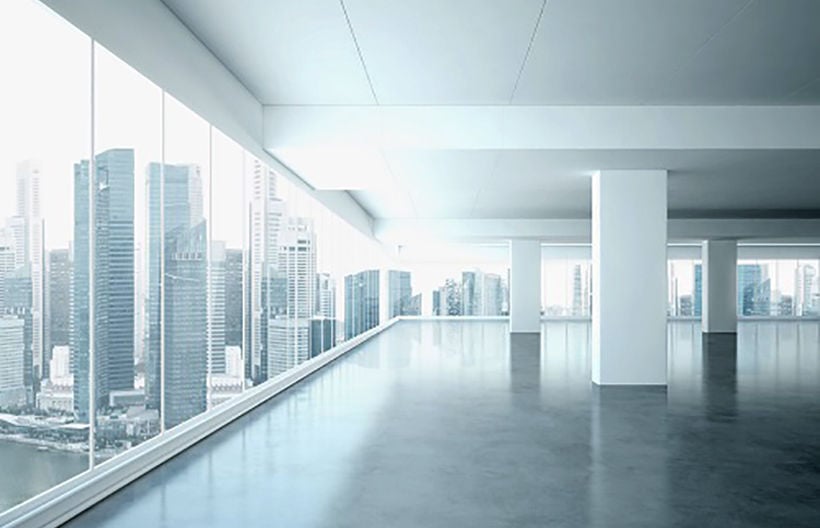 Property consultants CBRE have come up with their own evaluation of the current Bangkok office market, already getting pounded by regional trends and a high baht, now suffering another challenge – the Covid-19 coronavirus outbreak. They report that this situation will "create another split in our historical timeline – pre and post Covid-19" in Thailand.
"At present, people are talking about how a 100 year event like the Covid-19 global outbreak will affect Bangkok property," says CBRE property consultants.
"For many years now, companies have been exploring remote work or work-from-home strategies to either minimise costs or cope with the changes of Millennial behaviour during the pre-Covid-19 period. At this time, almost every company, even those who are underprepared, is being forced to undertake this new way of working without a choice," according to Ms. Roongrat Veeraparkkaroon, Head of Advisory & Transaction Services, CBRE Thailand.
Companies are experimenting a work-from-home policy and perceive an opportunity that it could work when applied to certain business functions and set the right balance between empowering and monitoring teams. This could mean that the future workplace will have a combination of agile workplaces which could be a permanent office as well as work-from-home, and co-working space.
The outbreak is acting as a catalyst that will give a company a clear view whether its remote working policy, which it has been considering, works. Once businesses realise what platform or infrastructure they are missing to support remote work, tech services companies will be one of the first beneficiaries after the storm has passed.
"Many organisations will be looking for satellite offices and cloud-based platforms as a Business Continuity Plan to ensure their businesses will not go dark if their headquarters could not be accessed. Co-working space will be one of the best choices in this case as the company can rent space on demand only when needed. However, in the post-Covid-19 world, co-working space operators will need solid measures to satisfy users that their space are safe and well-prepared."
CBRE found that while some hotels in Bangkok have decided to shut down during the lockdown period as occupancy rates were in a single-digit level, some organisations have been renting meeting or conference rooms within hotels for weeks to be their backup meeting space when needed.
"Agile workplace has been a hot topic in the pre-Covid-19 world, where collaboration and engagement are encouraged. Initially, agile workplace might sound like a high-risk option for companies at this time; however, as the name suggests, agile workplace or Activity Based Work areas can be easily reconfigured to support social distancing strategies and split teams within offices. Paperless office makes this transition even more seamless."
In a bigger picture, CBRE Research witnesses many office developments in Bangkok will be delayed as construction activities are halted or postponed as developers take a more defensive stance to assess the situation on a daily basis.
It is also possible that development plans will be revised to make projects more appealing in the Post-Covid-19 era with better property management system, air filtration (as PM2.5 still lingers in the Bangkok skyline) or a well-thought-out BCP to support the tenants.
"Agile and adaptive will be key words in the post-Covid-19 office market, not only to increase efficiency of a workplace but to prepare a business for any unforeseen changes that could occur in the future."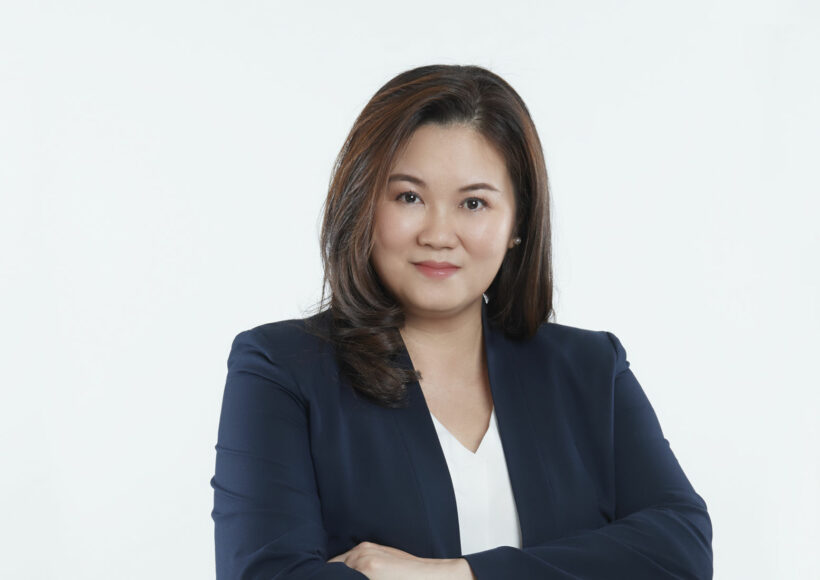 PHOTO: Ms. Roongrat Veeraparkkaroon, Head of Advisory & Transaction Services, CBRE Thailand – CBRE
Keep in contact with The Thaiger by following our
Facebook page
.
The top 10 most expensive condominiums in Bangkok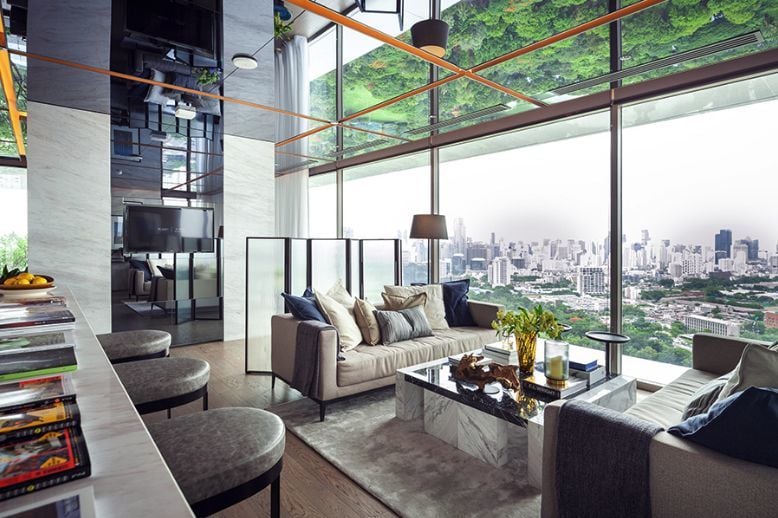 Bangkok is never short on luxury condominiums, and one new project keeps overtaking the others, in terms of price and amenities. Here are the 10 most expensive condominium units in Bangkok for sale, in 2020. The most expensive condominium on the list is priced at 650 million baht (20 million US$). Which one is for you?
No.1 98 Wireless – up to 650 million baht (20 million US$)
This condominium is Sansiri's flagship project on Wireless Road, a prestigious tree-lined boulevard in the luxurious residential-diplomatic district, with BTS Ploenchit station and the American embassy, nearby. The condominium sits on a rare freehold that is very hard to acquire. The most expensive unit you can buy right now is the duplex penthouse at 650 million baht (948 sq m). 
Type of ownership: freehold 

Price per sq m: 685,654 baht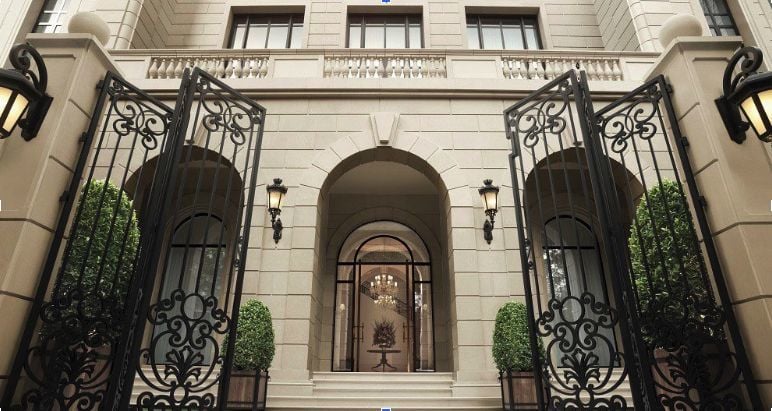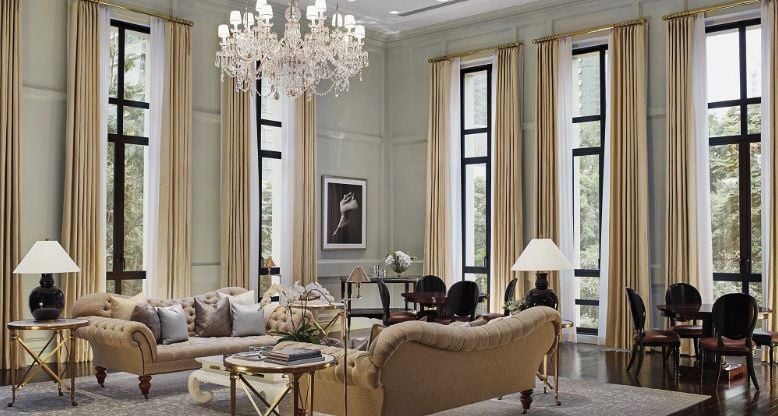 No.2 Supalai Icon Sathorn – up to 280 million baht (8.85 million US$)
This Supalai condominium on Sathorn Road was developed after the company auctioned the land at a staggering price, from the Australian embassy, which moved to Wireless Road. The project sits in Sathorn, Bangkok's CBD, halfway between MRT Lumphini and BTS Chong Nonsi stations. The most expensive unit available is the large 5-bedroom duplex (970 sq m) at 289.031 million baht. 
Type of ownership: freehold

Price per sq m: 289,031 baht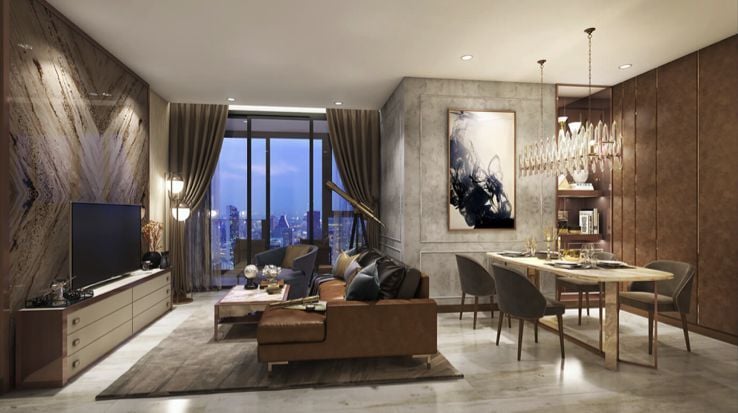 No. 3 The Residences at Mandarin Oriental Bangkok – up to 213.3 million baht(6.73 million US$)
This riverside hotel-managed condominium claims the third place with its 360 sq m penthouse, overlooking the Chao Phraya river. This super luxury condo is developed by The ICONSIAM Superlux Residences and managed by Mandarin Oriental. 
It is located on the west side of the river banks, next to ICONSIAM luxury shopping center with BTS Gold Line built (arguably) especially for them. The condominium comes with stunning river views that attract ultra-luxury neighbours like Millennium Hilton hotel and The Peninsula Bangkok.
Type of ownership: freehold

Price per sq m: 561,316 baht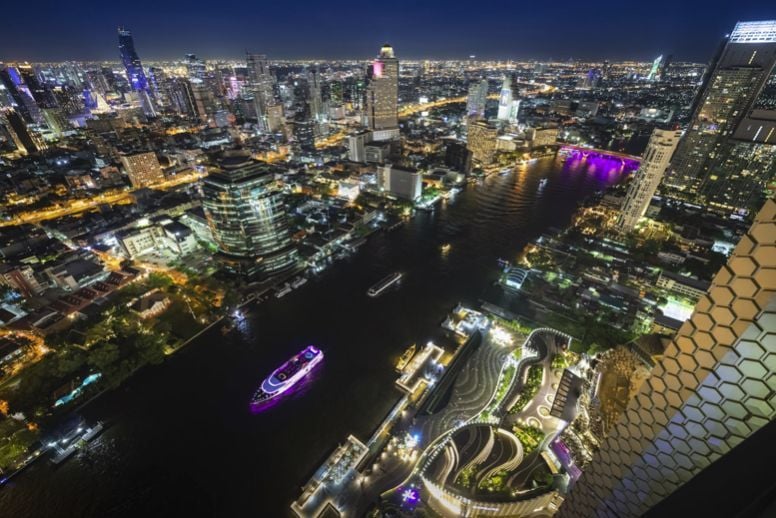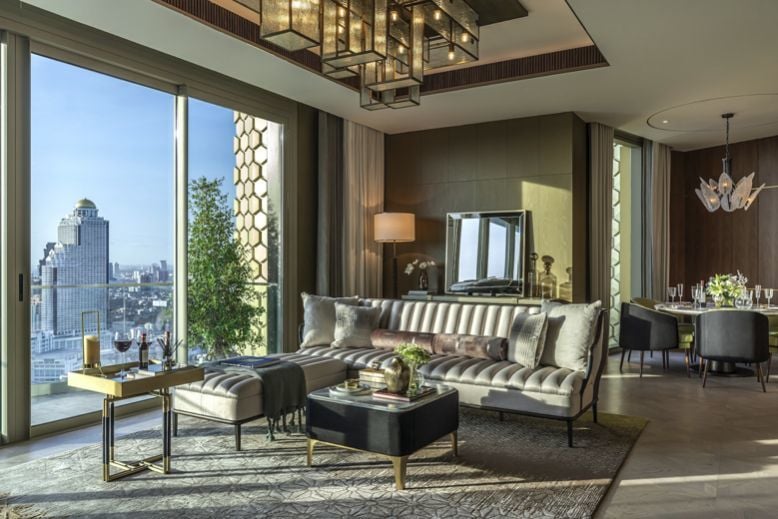 No. 4 Four Seasons Private Residences – up to 178 million baht (5.63 million US$)
This prestigious address is another hotel-managed riverfront residence. The condominium is developed by Country Group Development and located on the east side of the river, a more prime area than the west. The most expensive units available are the 5-bedroom, 499 sq m unit at 178 million. Two units are for sale, now. The condominium sits on the King's private land, so you can only buy them leasehold.
Type of ownership: leasehold

Price per sq m: 356,713 baht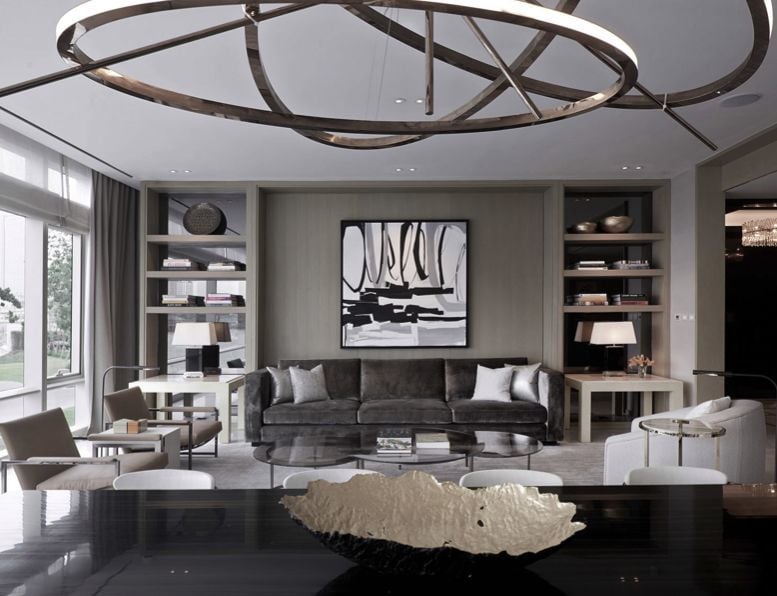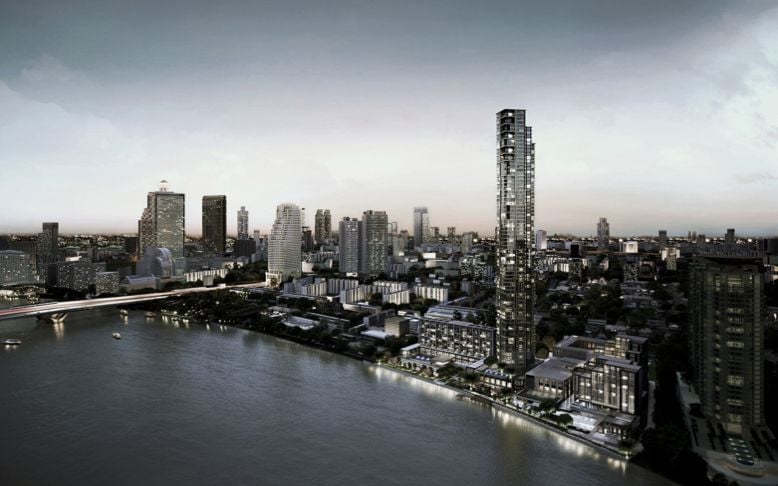 No. 5 The Monument Thong Lor – up to 152 million baht (4.8 million US$)
This luxury project by Sansiri focuses on providing generous spaces and a feel of living in a spacious villa. 2.4 kilometers from BTS Thong Lor, this condominium is best for people who prefer private cars over public mass transit. The most expensive unit for sale now, is the 509 sq m penthouse at 152 million baht. 1 unit is available. The most expensive unit, however, is the 662 sq m duplex penthouse, which has been sold. This condominium also welcomes small dogs. 
Type of ownership: freehold

Price per sq m: 300,000 baht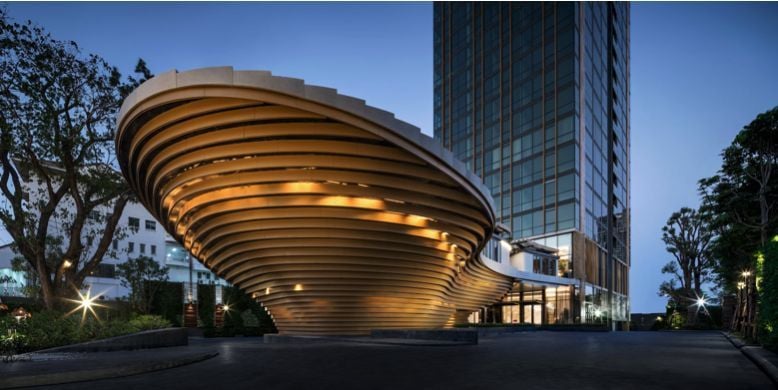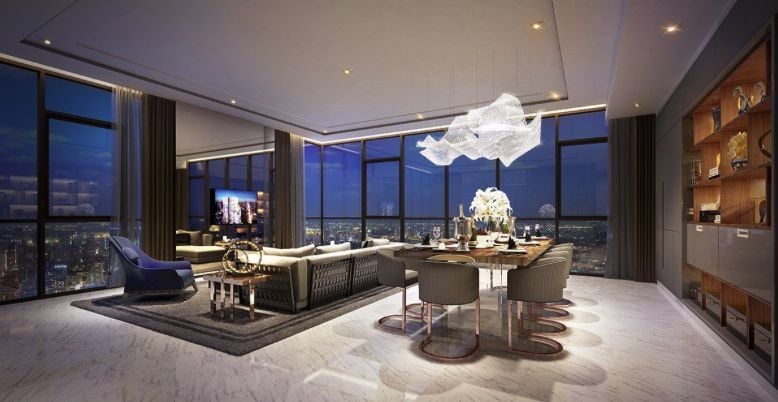 No. 6 Banyan Tree Residences Riverside Bangkok – up to 150 million baht (4.74 million US$)
This branded residence is a luxury freehold condominium overlooking the Chao Phraya river bend. The condominium is managed by the global hotel chain Banyan Tree, which founded its first resort Banyan Tree Phuket in Bang Tao Bay, Phuket. The most expensive unit for sale is the 4-bedroom duplex at 150 million baht (420 sq m). 
Type of ownership: freehold

Price per sq m: 357,270 baht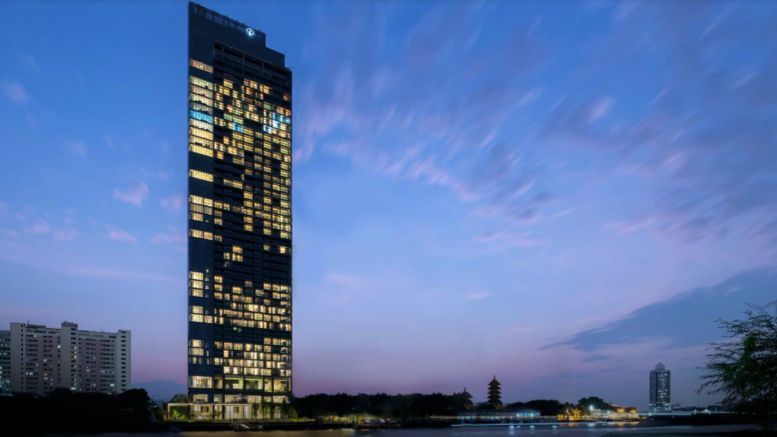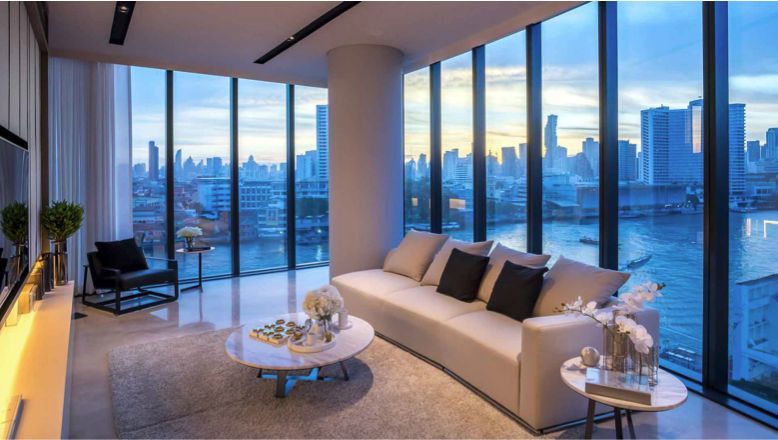 No. 7 Saladaeng One – up to 144.5 million baht (4.57 million US$)
This luxury condominium is developed by SC Asset, a property firm in which the exiled former PM Thaksin Shinawatra and his family own a controlling stake. It is conveniently located opposite the lush Lumpini Park with easy access to Bangkok's financial district. The most expensive unit available is the 413 sq m penthouse priced at 144.5 million baht.
Type of ownership: freehold

Price per sq m: 350,000 baht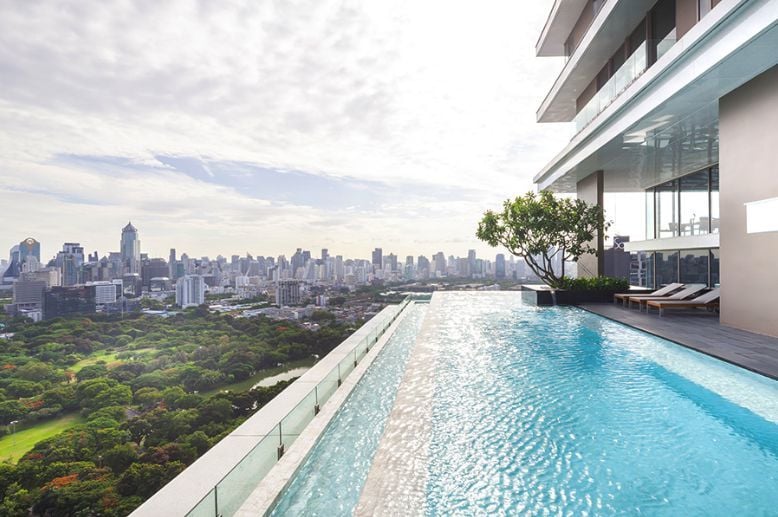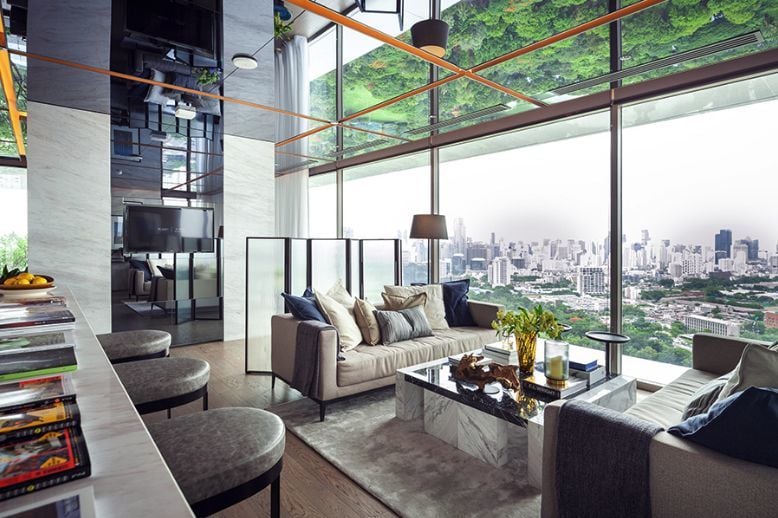 No. 8 TELA Thonglor – up to 140 million baht (4.42 million US$)
This ultimate-class condominium is developed by Gaysorn Property, who also owns luxury shopping mall, Gaysorn Plaza. This condominium is located in the vibrant Thong Lor district (Soi 13), 1.2 kilometers from BTS Thong Lor. The most expensive unit available now is the 425 sq m 4-bedroom duplex. 
Type of ownership: freehold
Price per sq m: 329,257 baht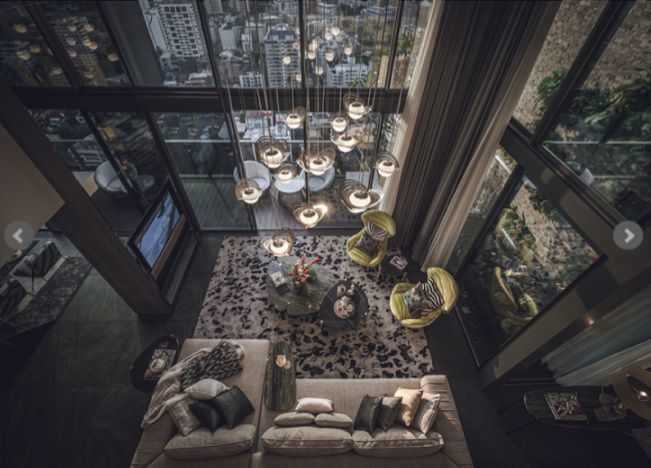 No. 9 Khun By Yoo – up to 139 million baht (4.39 million US$)
This condominium is developed by Sansiri in collaboration with YOO studio and the iconic designer Philip Starck, who also curated furniture pieces to create an unconventional character for this residence. This stylish condominium sits opposite of TELA Thonglor, and its most expensive unit available now is the 294 sq m penthouse at 139 million baht.
Type of ownership: freehold
Price per sq m: 472,789 baht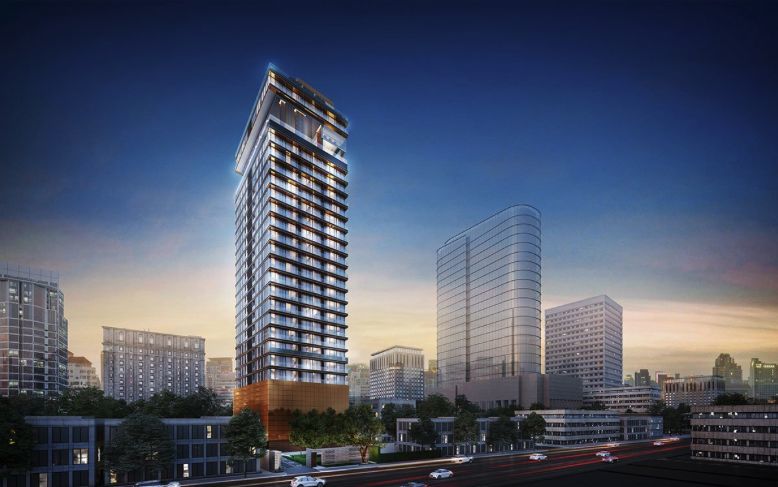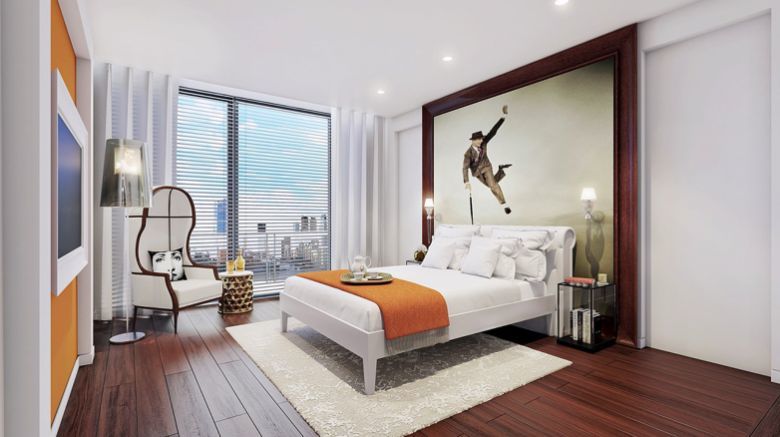 No. 10 Marque Sukhumvit – up to 135 million baht (4.27 million US$)
Marque Sukhumvit is developed by Major Development and is one of the tallest buildings on Sukhumvit road. The condominium is ideally located, just 50 meters from BTS Phrom Phong, and a few minutes from luxury shopping centers such as The EmQuartier and The Emporium. The most expensive unit for sale now, is the 400 sq m penthouse.
Type of ownership: freehold

Price per sq m: 337,500 baht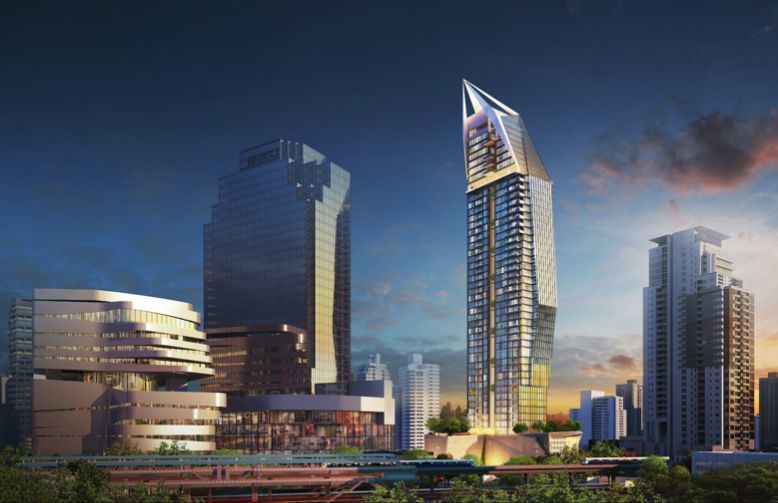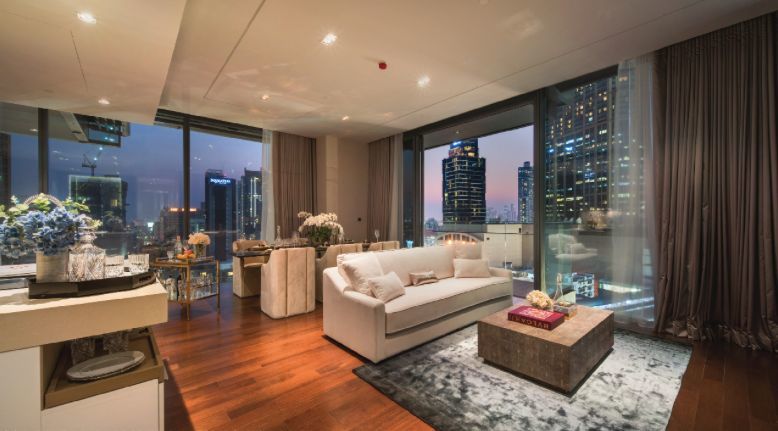 Keep in contact with The Thaiger by following our
Facebook page
.
Bangkok has a surplus of 100,000 new condos as Chinese buyers stay home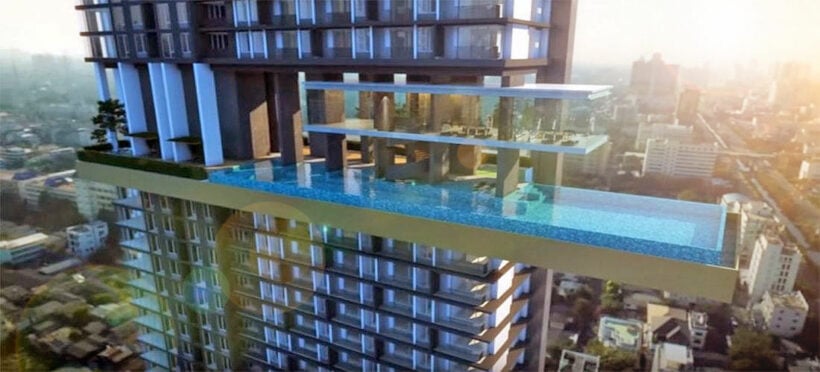 Bangkok's condominium market is facing its biggest challenge in decades with one of its key feeder markets sitting it out at home. The capital's soaring condo market, once a favourite for Chinese investors, looks towards a bleak year with Chinese investors having other things to worry about, or simply unable to travel to Thailand, due to coronavirus fears.
Bloomberg economists predict that foreigners could account for as little as 10% of purchases this year. That's down from 20% two years ago. The Agency for Real Estate Affairs estimates. Chinese buyers used to provide the largest proportion of overseas interest but are now limited in their travel options and the economic havoc inside their own country.
Sopon Pornchokchai, the president of Agency for Real Estate Affairs, says there is 100,000 vacant completed condominiums in and around Bangkok.
"The demand from foreigners may disappear in the first half following the outbreak. We'll need to rely on local buyers, but that won't be easy."
"Thailand's 55 member Property Development Index has tumbled about 19% in the past 12 months, worse than the 9% slide in the overall Thai stock market."
Meanwhile, the Bank of Thailand is loosening the purse strings and mortgage-lending rules in a hope of encouraging domestic purchases. But local developers say that, even before the coronavirus outbreak, foreign interest was flagging as the "outlook for an economy reliant on trade and tourism deteriorated amid currency strength in 2019 and the US-China trade war".
FazWaz.com CEO Brennan Campbell says that, with Chinese buyers staying home for now, there are some great opportunities for buyers to get creative with developers and come up with options, in the buyers favour.
"Many developers are wanting to move stock and it's clearly a great time to push them into sharpening their pencils and throw in extras to get you into a new condominium. There's never been a better selection of brand new condos and Bangkok continues to grow as a regional business capital."
Many developers are also rolling out new strategies as some newly-built projects have sold less than 50% of available brand new units. In one case a developer is offering enticing direct rentals as a way for tenants to get into a shiny new condo apartment at a lower-than-usual price.
LPN condominiums that offer this strategy include Lumpini Township Rangsit-Klong 1 (2,700 units), Lumpini Place Rama 3 Riverine (100 units), and Lumpini Park Phahon 32 (100 units), or the total of 2,900 units worth 2 billion baht.
Another Bangkok developer, Supalai, has also unveiled Supalai Smart Solution, which offers a 30 year lease as an alternative to buying freehold, with the price 35-40% lower than purchasing the units. Buyers can pay 20-40 installments to Supalai with 0% interest within the period of 60 months.
But developers Land & Houses don't plan to open any new condo projects this year. And another developer, Singha Estate, is "very cautious" about buying land for residential offerings because of concerns about an oversupply of property in certain locations.
The real estate sector slowdown is among the many challenges ahead for Thailand's economy in 2020. GDP growth may slow to as little as 1.5% this year, a six-year low, according to a government agency last week.
Developers are expected to only bring an additional 6,000 newly completed condos to the Bangkok market between January and the end of March 2020. That's down 40% from a year earlier, according to Phattarachai Taweewong, associate director of Colliers International Group's Thai unit.
SOURCE: Bloomberg
Keep in contact with The Thaiger by following our
Facebook page
.