South
3 Vietnamese boats seized, 14 crew arrested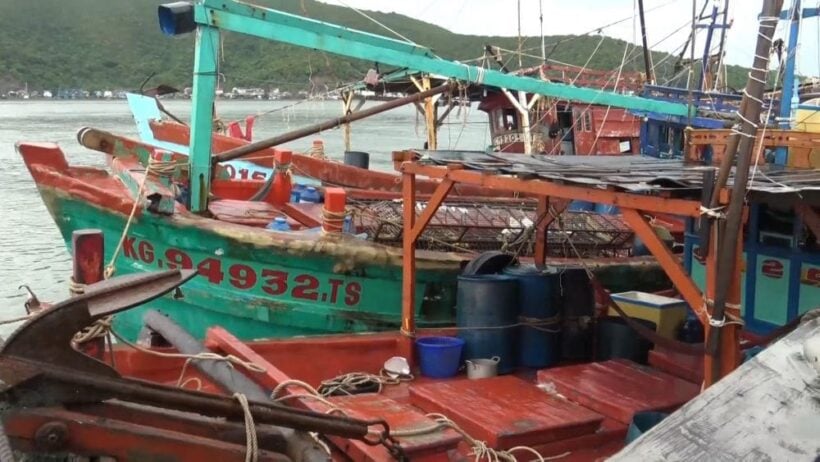 A Royal Thai Navy patrol boat has seized three Vietnamese fishing vessels and arrested 14 crew members for illegally 'raking' the seabed for sea cucumbers in the Gulf of Thailand.
The three boats were spotted and ordered to surrender by HTMS Khamronsin on Monday.
The Navy ship forced the vessels back to the port of the Songkhla-based Navy Area 2 on Tuesday.
The three boats were spotted raking the seabed for sea cucumbers about 39 nautical miles north of Losin Island. The Vietnamese skippers said they had come from Kien Giang and Ca Mau in Vietnam to catch sea cucumbers at the spot.
The Navy said it had informed the Vietnamese Embassy and would seek legal action against the fishing crew before deporting them.
Navy Area 2 said that during the 2019 fiscal year, which started this month, four Vietnamese fishing boats had already been captured along with 14 crew members. In the previous fiscal year, Navy Area 2 captured 40 Vietnamese fishing boats and 216 crew members for illegally fishing in Thai territorial waters.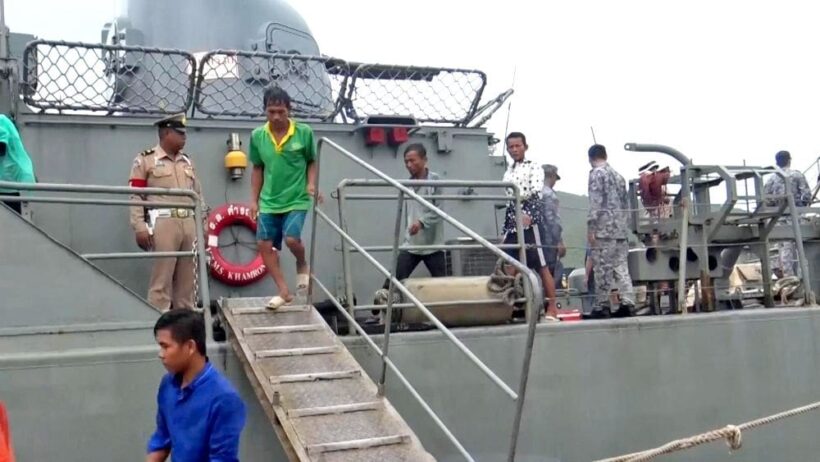 STORY: The Nation