World
Black box recovered as probe begins into cause of Vichai crash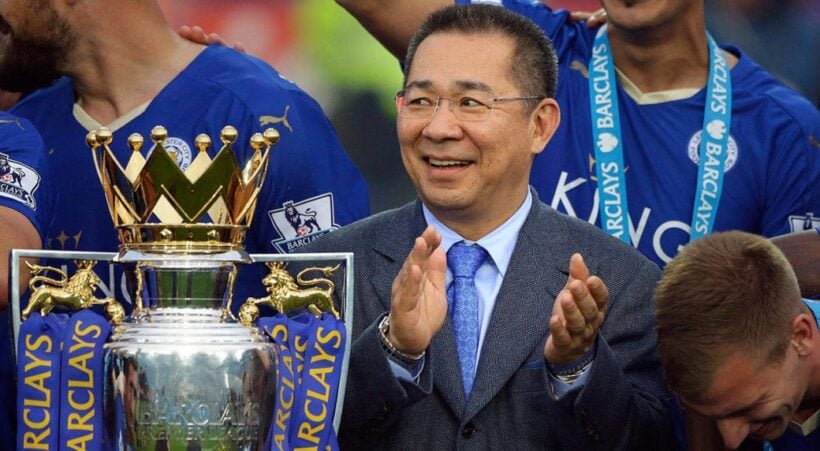 UK Air accident investigators have begun the slow process of ascertaining the cause of the helicopter crash on Saturday that took the lives of King Power chairman Vichai Srivaddhanaprabha and four other people.
The sombre inquiry coincided with the opening of a book of condolences at Leicester City's King Power Stadium, where fans flocked to leave tributes to the man who transformed their club, their city and left them with possibly the greatest fairytale success story in the history of English football.
Investigators have already ruled out the presence of a police drone as the cause of the horrific accident in the club's car park. Police did, however, move to dispel talk that one of their drones had been involved.
They said on their Twitter page that their drone had not been in flight when the helicopter left the stadium.
Leicestershire Police have handed over responsibility for the inquiry to the Department of Transport's Air Accidents Investigation Branch (AAIB), which investigates all civil aircraft accidents in Britain.
"We have recovered the digital flight data recorder (black box) and one of our inspectors travelled back to Farnborough with it," said the AAIB.
"Our inspectors … will today start working on the recorder, which was subject to intense heat as a result of the post-accident fire.
"Our inspectors are continuing to work with the police on site. We expect to be here until the end of the week, at which point we will transport the wreckage to our specialist facilities in Farnborough for more detailed examination. In the meantime, we are still gathering evidence as part of our investigation."
The helicopter came down in a car park outside the ground about an hour after the end of a Premier League match. Police have named the other deceased as passengers Izabela Roza Lechowiczas, Nursara Suknamai and Kaveporn Punpare, plus pilot Eric Swaffer.
The Italian maker of the helicopter, Leonardo SpA, has already announced it is ready to assist the investigation.
Thousands of Leicester fans, as well as the club's players and members of Vichai's family, have already been to the ground to lay toys, scarves and wreaths in tribute to the beloved owner, who took over the club in 2010 and oversaw their incredible rise from the second tier to Premier League title winners in 2016.
Leicester had been due to play a Cup match overnight but it was postponed and it is not yet certain that Sunday's Premier League game away to Cardiff will go ahead.
Original story HERE.