HM The King offers condolences, grants royal patronage of funerals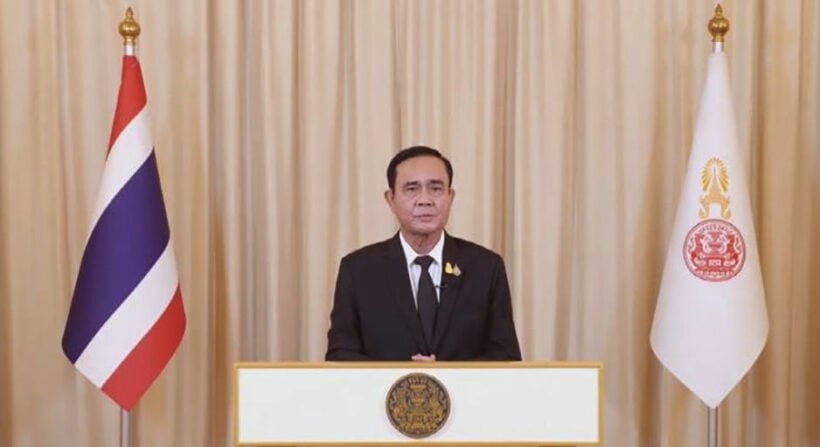 "The government is profoundly saddened by the mass shooting and would like to extend its moral support to all Thais and the people of Korat."
This morning the Thai PM General Prayut Chan-o-cha made a statement across the Thai television pool.
He passed on a message from His Majesty King Maha Vajiralongkorn and Her Majesty Queen Suthida who expressed their deep condolences regarding the tragedy that happened in Korat on Saturday.
He said that Their Majesties would like to give moral support to families of victims and all related officials.
HM The King has also ordered that the funerals of all the deceased will be covered under his royal patronage, including Buddhist prayers chanted at the funeral and royal cremation ceremonies commemorated as special occasions.
"Furthermore, the King has ordered privy councilors and senior officials from the Bureau of the Royal Household and Royal Security Command to act on his behalf in visiting the injured persons and the families of victims."
"He has also ordered the establishment of a royal kitchen to provide food and support to officials who are working in forensics and cleaning the venue (Terminal 21 shopping centre) until the operation is complete."
Lastly, the King has suggested that the government provide assistance to the affected people and officials in any way that it can, as soon as possible.
The Facebook page of the secretariat of His Holiness the Supreme Patriarch, has announced that they have passed on items valued at 10,000 baht for each of the victims' families. Meanwhile, the director-general of the Comptroller-General's Department, Poomsak Aranyakasemsuk, says the agency is contacting victims' relatives so they can receive the full compensations they are entitled to.
And Advanced Info Service (AIS), the Thai telecommunications company, has given 1 million baht which will be offered to victims through the Nakhon Ratchasima provincial governor and has offered scholarships to support the education of the deceased victims' children up to bachelor degree level.
The Bangkok Post also reports that Krungthai Bank and Government Savings Banks have written off debts owed by soldiers and police officers who were killed during the tragedy, and given up to 200,000 baht to each of the dead victims' families.
Government ministers and officials are all wearing black today "as a sign of respect and solidarity".
SOURCES: Bangkok Post | The Nation
Keep in contact with The Thaiger by following our Facebook page.
Never miss out on future posts by following The Thaiger.
Ring road collapses leaving at least 10 injured in Nakhon Ratchasima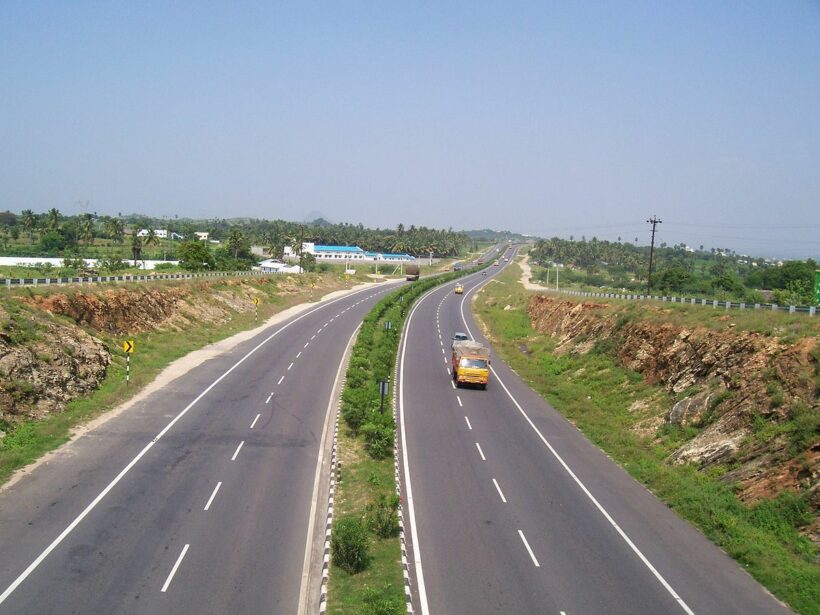 An elevated section of a ring road in the northeastern province of Nakhon Ratchasima has collapsed, leaving at least 10 workers injured. The incident occurred on Sura Narai Road in tambon Khok Sung in Muang district at around 2pm today. The injured included 1 Thai and the others Cambodian and Burmese nationals.
Most had cuts on their bodies while some had broken limbs, according to the Bangkok Post. They were sent to 3 local hospitals for care. An initial investigation found that scaffolds in which the workers were standing on to prepare the bed for paving had collapsed. The almost 15 kilometre-long road project was built to ease traffic in downtown Nakhon Ratchasima.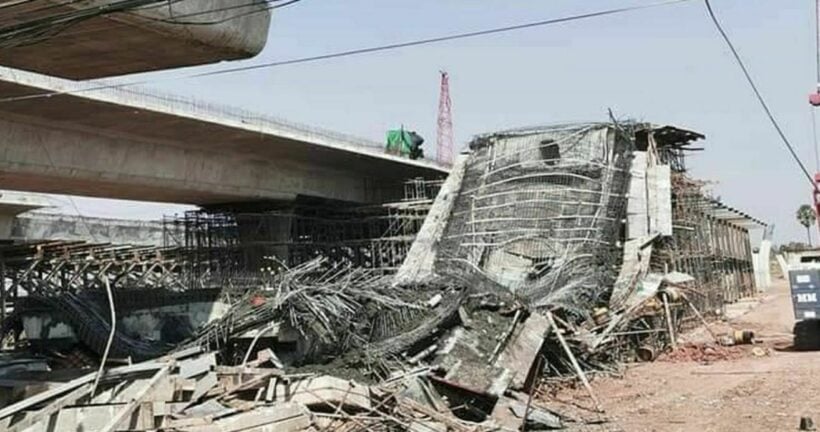 Construction for the project, which cost 1.4 billion baht, started in January of 2018. It was scheduled to be completed by January 4 of this year, but clearly missed its completion deadline date. Si Sang-Chok Chai was listed as the contractor.
Authorities say they are awaiting more information of the collapse following a full investigation, with a possibility of more injury reports to come.
SOURCE: Bangkok Post
Keep in contact with The Thaiger by following our Facebook page.
Never miss out on future posts by following The Thaiger.
800+ people found in close contact with an infected food vendor in Nakhon Phanom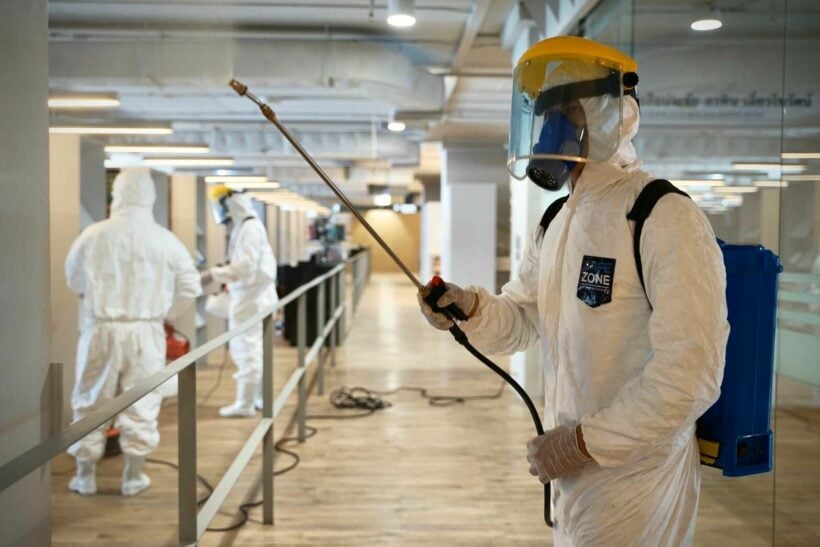 Local disease control workers are continuing to track and trace Covid-19 infections at several villages in the That Phanom district of Nakhon Phanom, north eastern Thailand. The areas were locked down after a 51 year old local food vendor tested positive for Covid-19 and more than 800 people were reported to have had contact with the infected person.
According to the CCSA spokesman, the vendor had been in contact with many people who have been to high risk areas including Bangkok and Rayong. About 10 people in Nakhon Phanom are at high risk of infection from the vendor, but tested negative, while nearly 1,000 other people are at low risk.
Nakhon Phanom's governor says 5 people, in close contact with the vendor, tested negative, while the other 829 are waiting for their test results. He adds that the active case finding is continuing in the nearby villages and areas.
"Places visited by the infected person are thoroughly cleansed every day."
SOURCE: Bangkok Post
Keep in contact with The Thaiger by following our Facebook page.
Never miss out on future posts by following The Thaiger.
Police raid Isaan farm, arrest 2 people allegedly involved in illegal horse meat trade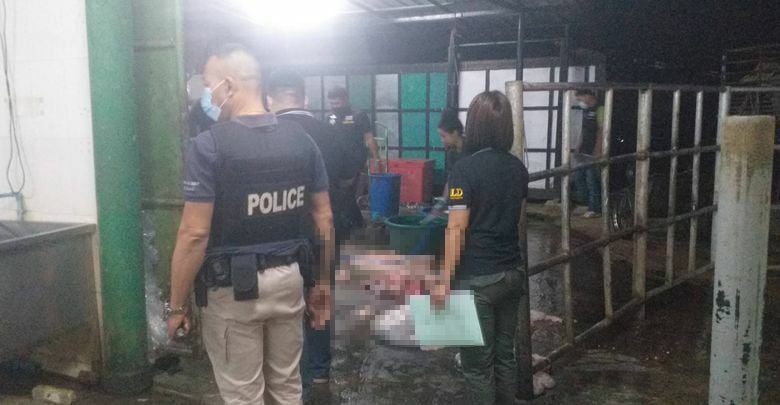 A 44 year old Thai woman was arrested for allegedly trafficking and selling horse meat illegally after police in the Isaan province Khon Kaen raided a farm and found 44 horses that – they say – were about to be slaughtered. Reports say the farm owner was also arrested, but did not give any additional information.
The horse meat was planned to be sold for 100 baht per kilogram and then smuggled across the natural borders to markets in Vietnam and China, according to Thai media.
Thai media says the woman and the farm owner face charges for possessing animals without registration, moving animals from to the epidemic control area without permission and illegal animal trade.
Keep in contact with The Thaiger by following our Facebook page.
Never miss out on future posts by following The Thaiger.