Thailand
Two arrested for smuggling tiger body parts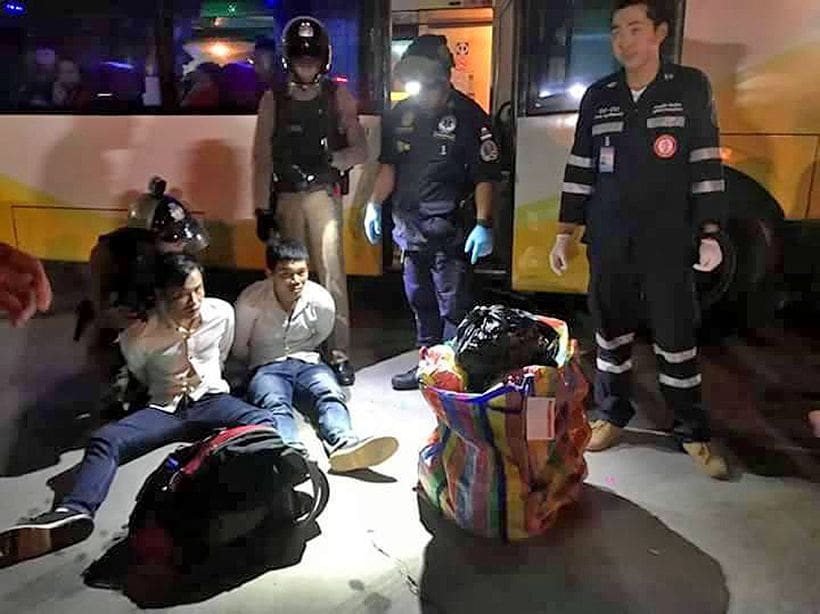 by Mongkolchaowarat Thangmangmee
Two Vietnamese men have been arrested on a Mae Sot-Mukdahan bus in Phitsanulok for smuggling the body parts of a complete 200 kilogram tiger, estimated to be worth 2 million baht.

The suspects, identified as 40 year old Ley Binh and 29 year old Nguyen Wan Tung were apprehended after a tip-off to police that suspicious persons were transporting illegal items onto a bus which stopped at Phitsanulok bus station. last night (Wednesday).

After a search of the bus, officers found the smoked tiger body parts in the pair's large luggage bags, loaded in the luggage compartment under the bus.

Protected Area Regional Office 11 (Phitsanulok) director Nipon Jamnongsirisak, who inspected the carcass at the precinct this morning says the three metre long complete carcass (head to tail) was a 200 kilogram male tiger aged about 15-20 years old.

All parts of the animal had been well cut and smoked and could fetch up to 2 million baht if sold in other countries, he said, adding that there was no skin or internal organs.

Nipon says he had reported this case to the National Parks Department to have experts inspect the 23 body parts. The tiger carcass would be kept for investigation for about one month, after which it would be destroyed, a police source said.

During the interrogation at the Muang Phitsanulok precinct, the pair initially told police that they bought the carcass from a compatriot in Tak on October 4 for only 30,000 baht.

They were transporting the items from Mae Sot to Khon Kaen before travelling onward to Nong Khai where they would cross the border to Laos and then Vietnam.

They face three charges of having the carcass of a protected wildlife animal in their possession, wildlife trading, and concealing a wildlife carcass for later distribution.

Besides the tiger carcass, police also seized two bags containing a total of two kilograms of Agarwood pieces from the suspects.

Muang Phitsanulok superintendent Pol Colonel Songpol Sangkasem said he would extend the investigation to find accomplices and check the immigration status of the suspects to see of any other charges should be filed.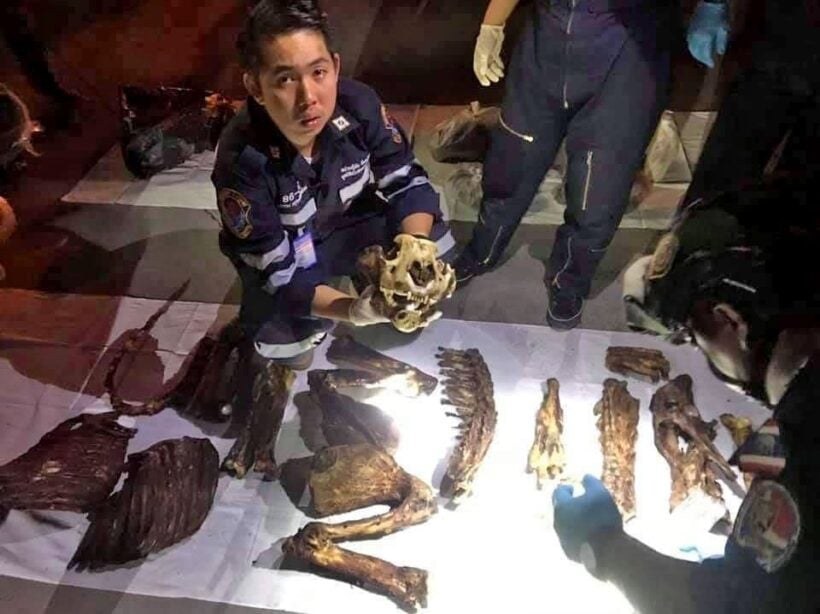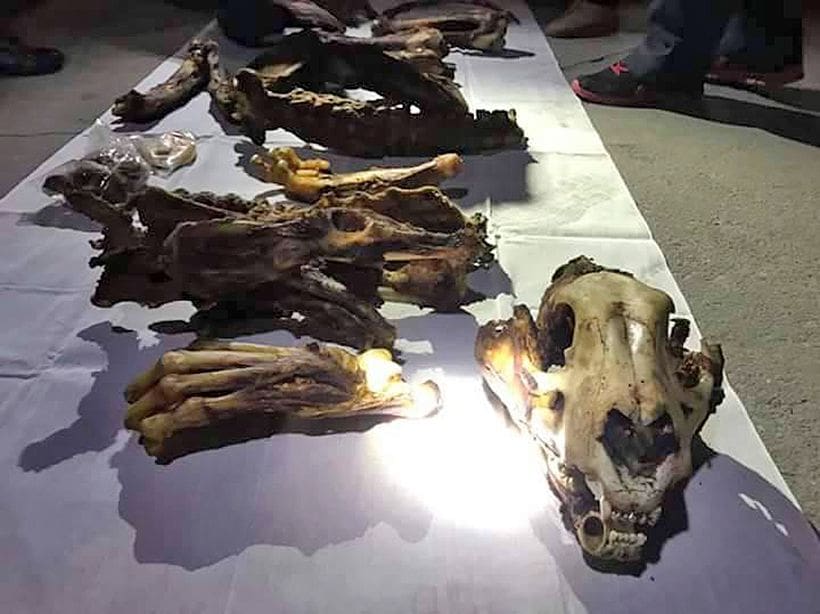 STORY: The Thaiger