Two arrested for smuggling tiger body parts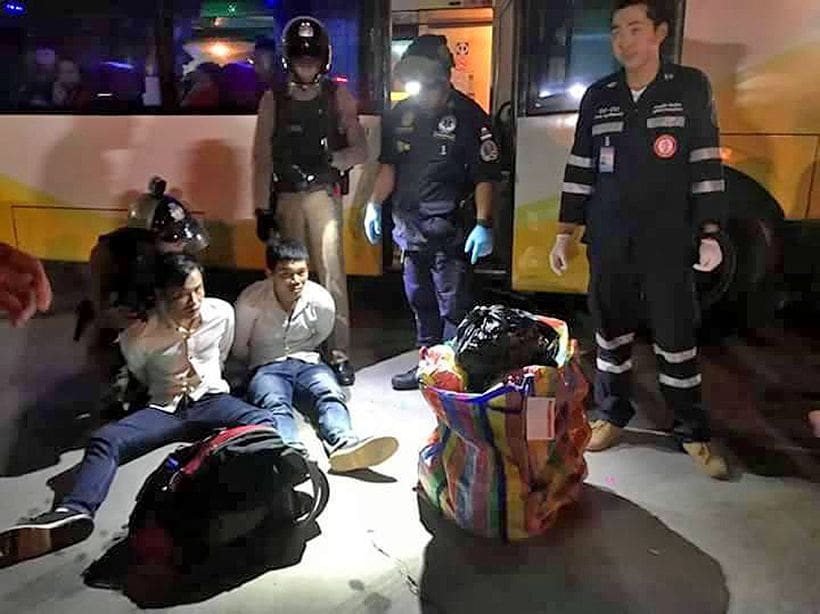 by Mongkolchaowarat Thangmangmee 
Two Vietnamese men have been arrested on a Mae Sot-Mukdahan bus in Phitsanulok for smuggling the body parts of a complete 200 kilogram tiger, estimated to be worth 2 million baht.

The suspects, identified as 40 year old Ley Binh and 29 year old Nguyen Wan Tung were apprehended after a tip-off to police that suspicious persons were transporting illegal items onto a bus which stopped at Phitsanulok bus station. last night (Wednesday).

After a search of the bus, officers found the smoked tiger body parts in the pair's large luggage bags, loaded in the luggage compartment under the bus.

Protected Area Regional Office 11 (Phitsanulok) director Nipon Jamnongsirisak, who inspected the carcass at the precinct this morning says the three metre long complete carcass (head to tail) was a 200 kilogram male tiger aged about 15-20 years old.

All parts of the animal had been well cut and smoked and could fetch up to 2 million baht if sold in other countries, he said, adding that there was no skin or internal organs.

Nipon says he had reported this case to the National Parks Department to have experts inspect the 23 body parts. The tiger carcass would be kept for investigation for about one month, after which it would be destroyed, a police source said.

During the interrogation at the Muang Phitsanulok precinct, the pair initially told police that they bought the carcass from a compatriot in Tak on October 4 for only 30,000 baht.

They were transporting the items from Mae Sot to Khon Kaen before travelling onward to Nong Khai where they would cross the border to Laos and then Vietnam.

They face three charges of having the carcass of a protected wildlife animal in their possession, wildlife trading, and concealing a wildlife carcass for later distribution.

Besides the tiger carcass, police also seized two bags containing a total of two kilograms of Agarwood pieces from the suspects.

Muang Phitsanulok superintendent Pol Colonel Songpol Sangkasem said he would extend the investigation to find accomplices and check the immigration status of the suspects to see of any other charges should be filed.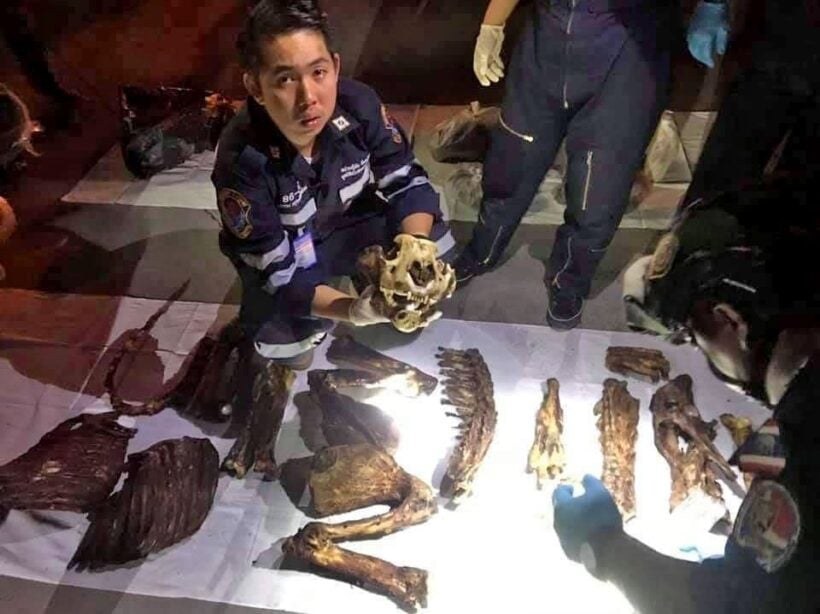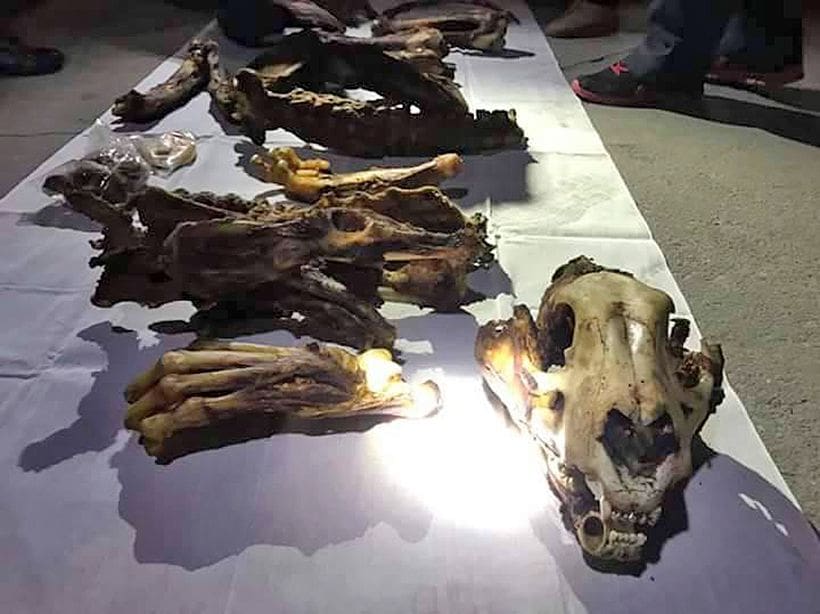 STORY: The Thaiger

Thaiger Radio News – Wednesday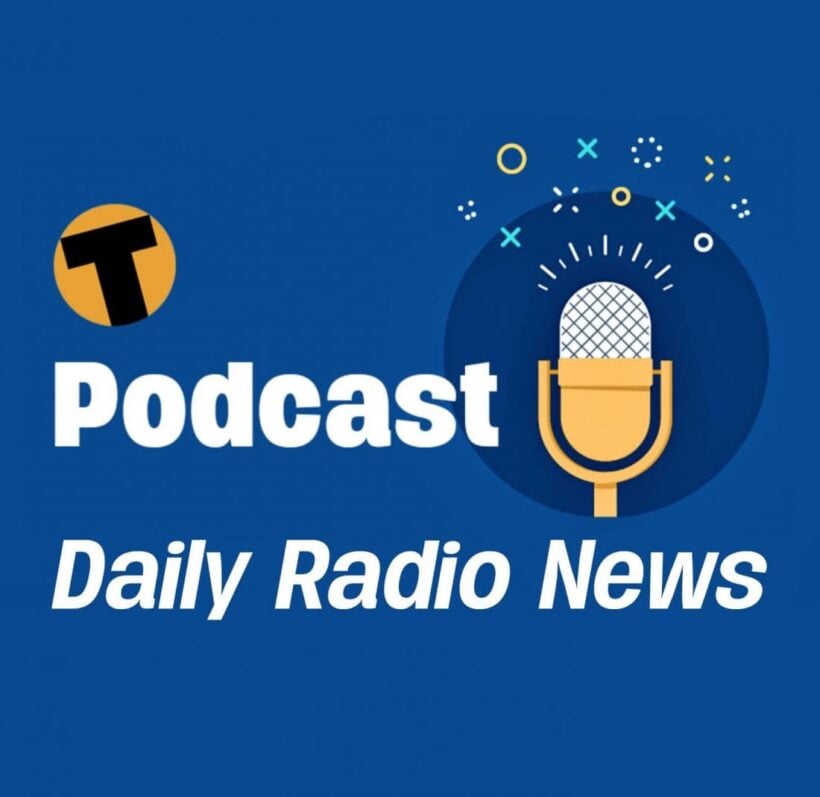 Two million stray cats and dogs by 2027 – warning from Livestock Department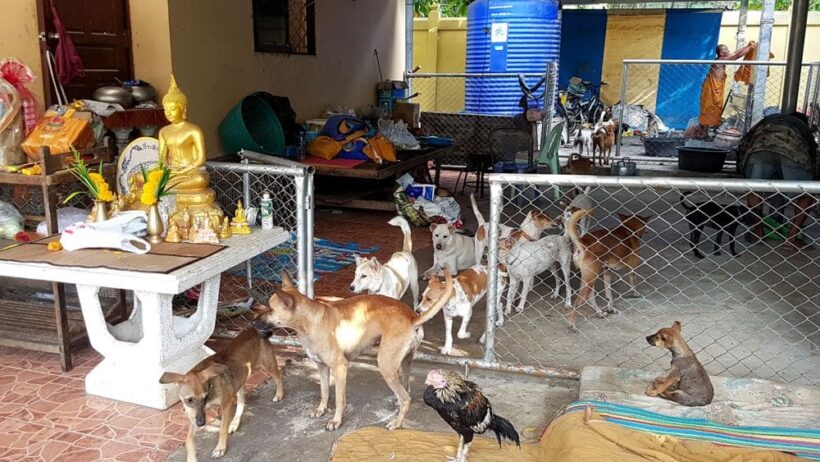 by Kornrawee Panyasuppakun
In the wake of the criticism on social media following the proposal of the new pet and livestock registration laws, the Livestock Development Department has hit back warning that we'll face a crisis soon if we don't take action now.
"Stray dogs and cats must be registered and sterilised, otherwise their population will reach 2 million in 10 years."
The number of stray cats and dogs was estimated at 820,000 last year, and the total will reach 2 million by 2027 and 5 million in 20 years if nothing is done, Livestock Development Department deputy director-general Somchuan Ratanamungklanon said during a panel discussion held by Chulalongkorn University's Faculty of Veterinary Science today (Tuesday).
The forum was held to discuss the hotly disputed pet registration bill, which if passed would make it mandatory to register cats and dogs, in order to encourage responsible ownership.
The draft law has been opposed by many who think the registration fee of 450 baht per animal is too expensive.
The Livestock Development Department promised to reconsider the fee, including waiving fees for a few years after the law is passed.
"We will also consider waiving fees for those who have sterilised their pets," Somchuan said.
He promised that the registration fees would not be a burden, but reiterated the importance of licensing pets and putting strays in shelters instead of letting them roam the streets and reproduce at will.
"Stray dogs often cause danger and can spread diseases like rabies, and their poo is unsanitary and can spread diseases related to parasites," the deputy agency chief added.
According to the Information Centre for Emerging Infectious Diseases at Chulalongkorn University, 40 per cent of stray dogs also carry the rabies virus.
The panellists, including Livestock Development Department officials, top veterinary professors and a senior news editor, agreed that the pet registration law was necessary to curb the population of stray dogs and cats.
Registration and reproduction control are a sustainable way to reduce the number of strays, said Prof Dr Roongroje Thanawongsuwech, dean of Chulalongkorn's Faculty of Veterinary Science.
Not only does sterilisation control their population, it actually makes pet less likely to develop breast and prostate cancers and makes them less aggressive, he explained.
The dean proposed that the government should waive registration fees for a few years, and help reduce the cost for people to get their pets neutered and spayed. He also proposed that vets should get a tax reduction if they help sterilised animals.
People online have been discussing the costly registration fees. Many believe that the fees could make many owners abandon their cats and dogs, and that unwanted puppies and kittens would also be less likely to find a home.
STORY: The Nation
Can Thailand lure the Chinese back?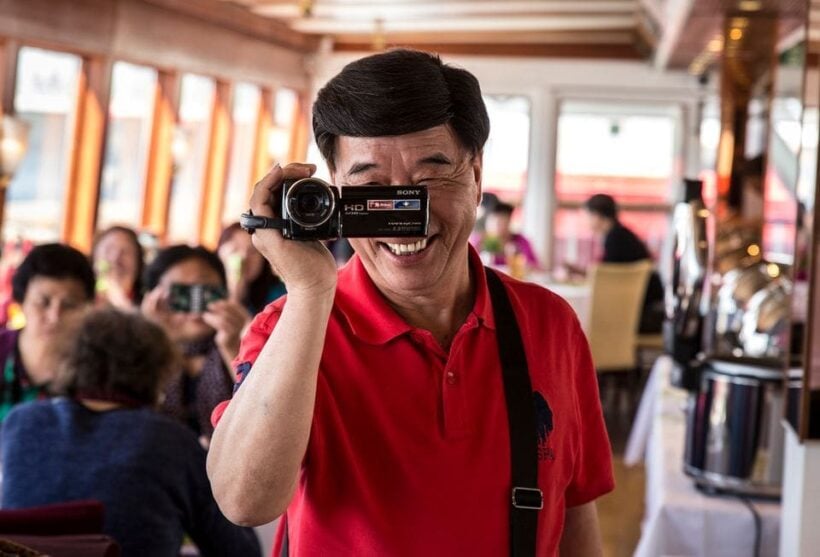 After half a decade of incredible growth in Chinese tourism to Thailand, the numbers are now in a tail-spin as numbers drop off around the country.
With annual rises of 20-50% per annum for half a decade there has been a big drop off in the last quarter (Q3) of 2018. This is the key statistic as compiled in two reports, one from Standard Chartered Bank and another from the Kasikorn Research Centre.
The numbers were peaking, even in the middle of the traditional wet-season this year, until a tour boat sank in Phuket during early July, resulting in the death of 47 Chinese tourists, many of them children. The subsequent 'investigation', botched PR attempts, mis-speaks from the deputy PM Prawit Wongsuwan and the power of Chinese social media have seen the Chinese pursuing other locations for their travels.
But C-Trip, one of China's largest online travel portals, says Thailand is still a popular destination and that the drops in Chinese tourist numbers to Thailand will slow down and maybe even rise again from the start of next year.
"Thailand remained at the top of the list for Chinese travellers during the annual Golden Week holiday although Japanese travel rose much faster than Thailand's numbers, which were almost static this year."
The Tourism and Sports Ministry says, "Arrivals from China, which account for 30% of Thailand's total tourist mix, fell 12% in August. They grew only 3% during China's Golden Week holiday, less than expected."
There has been a scramble to try and keep the Land of Smiles attractive to Chinese booking their holidays with PR efforts like providing specific lanes at Immigration for Chinese travellers, proposals to provide multiple entry visas, instead of single entry. They've even proposed dropping the visa fees for Chinese tourists altogether.
The Chinese Yuan has also dropped against the Thai Baht – a fallout of the ensuing US/China trade war – that is affecting the spending power of Chinese when they arrive in Thailand and deter them making a booking in the first place.
But there is some positive news with the ratio of independent Chinese tourists (FITs) to tour groups rising to 7:3 this year from 6:4 last year, according to the Thai Tourism and Sports ministry. That's the majority of Chinese deciding to visit Thailand based on their own bookings and visiting attractions of their own choice.
Standard Chartered Bank is still predicting that the number of all tourists in 2018 will still surpass past records, despite the drop in the Chinese tourist bookings.
"Thailand received 26 million international tourists overall from January-August 2018, up 10% year-on-year, on track to reach the government's target of 38 million this year," according to Tim Leelahaphan, an economist from SCB.