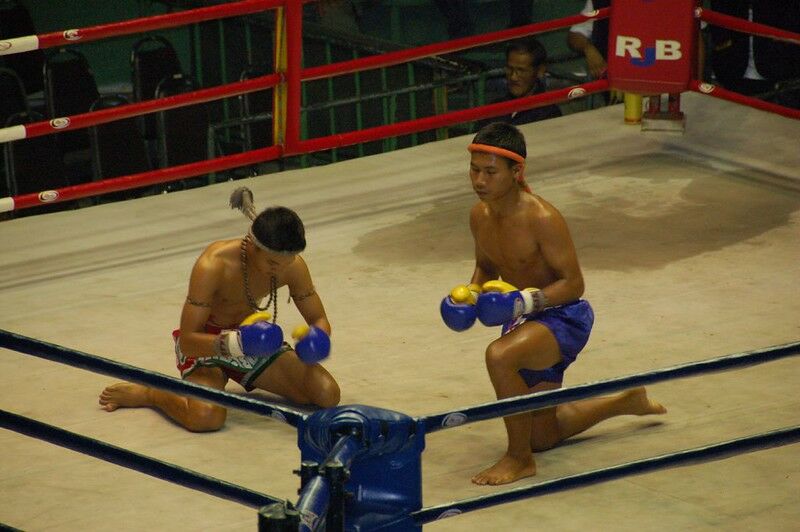 A row has sparked between Thailand and Cambodia over the origin of Muay Thai. As a result, Thailand has withdrawn from the Southeast Asian Games (SEA Games).
Cambodia, the host country of the 2023 SEA Games, changed the name of the kickboxing competition from Muay Thai to Kun Khmer and stated that the origin of Muay Thai is Cambodian.
The result of Cambodia's change has led to a ban from the International Federation of Muaythai Associations (IFMA).
Cambodia announced on Saturday, January 21 that the upcoming SEA Games on May 5 to 17 would include 37 sports, and that the kickboxing competition will be changed to Kun Khmer.
Cambodia insists that Kun Khmer, or Bokator, is the county's traditional martial art and the origin of Muay Thai. They added they are changing the name to celebrate the country's heritage but keep all of the original rules.
The IFMA objected to the change. IFMA President Sakchai Thapsuwan said that the regulations of the SEA Games state clearly that the kickboxing sport must be named Muay Thai.
Sakchai stated that the federation has sent letters to the 11 member countries to ban the sport. Any country that participates in Kun Khmer would be banned from joining the World Games, Asian Indoor Games, Asian Martial Arts Games, and World Boxing Championship.
The Muay Thai athletes from Thailand have withdrawn from the competition in protest.
The issue is a hot topic on Thai and Cambodian social media. Netizens from both countries discussed and gathered evidence to prove the origin of kickboxing.
A picture of Kun Khmer or Bogato fighters was circulated on Thai and Cambodian social media.
Cambodian netizens claimed that the two people in the picture are Cambodian Kun Khmer fighters. However, the person in the picture stepped forward and revealed that he, and the person in the snap, are 100%, Thai citizens. The picture was also taken in Thailand, in the Isaan province of Surin.
The secretary of the Cambodian SEA Games Organising Committee (CAMSOC), Vath Chamroeun, told the Cambodian news agency, Post Khmer, that Cambodia would use the name Kun Khmer even if Thailand was not happy with it.
The secretary stated that six member countries, including Indonesia, Vietnam, the Philippines, Laos, Myanmar, and Malaysia, ignored the ban and confirmed they will participate in the game under its new name.
Vath added that Cambodia will not join any Muay Thai competitions when Thailand hosts the SEA Games in 2025. Vath said…
"If Cambodia is not allowed to use the name of the country's martial arts in the SEA Games, Thailand should not be allowed to use it either."