New iMac models – same, same but 2.4 times faster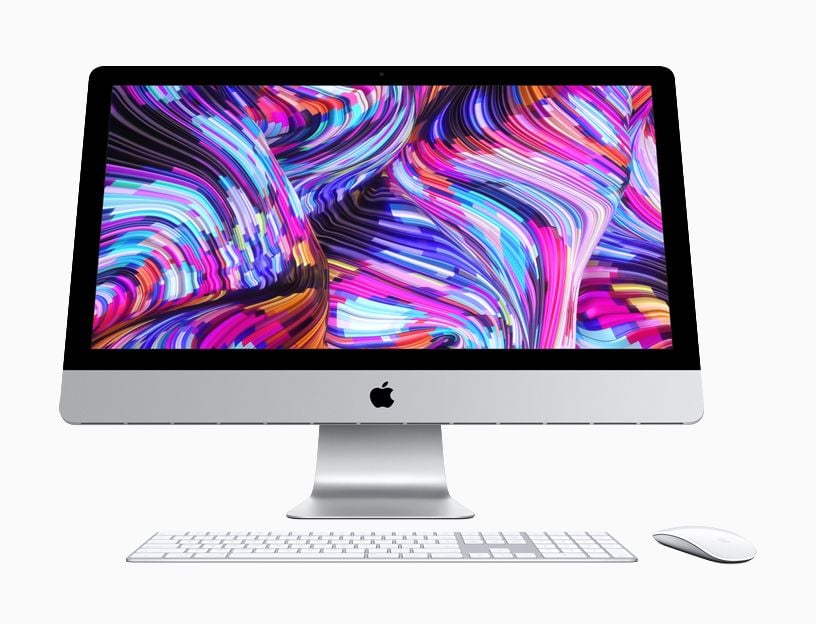 by Paisal Chuenprasaeng
"The all-in-one design looks elegant and sleek. Everything – display, processor, graphics, storage and memory – is contained inside one simple enclosure."
More powerful yet just as slim and sleek as earlier models, Apple's new iMac is now powered by 8-core Intel 9th-generation processors and its graphic horse power is unleashed by superfast Radeon Pro Vega graphics. There are two new series, one with a display size of 21.5 inches and the other 27 inches. The standard configurations of the 27-inch new iMac feature 6-core Intel Core i5 processors across the line with up to 3.7 GHz base close speed. And this series can be configured up to an 8-core Core i9 processor. Compared to the previous generation, the new 27-inch iMac's performance is up to 2.4 times faster.
The new 21.5-inch iMac, meanwhile, comes with Retina 4K display and its standard configurations feature quad-core Intel Core i3 and 6-core Intel Core i5 processors with 3.6 GHz and 3.0GHz base clock speed respectively. It can be configured up to a 6-core Intel Core i7 processor. Compared to the |previous 21.5-inch iMac, |the new model is up to 60 per cent faster.
In terms of graphic horsepower, both series feature powerful Radeon Pro 500X-series discrete graphics with Polaris architecture for faster gaming 3D graphics and video editing.
The new 27-inch iMac comes with Radeon Pro 580X and 8GB of video memory while the new 21.5-inch iMac has Radeon Pro 560X with 4GB of video memory.
For faster graphics rendering, you can opt to configure the 27-inc iMac with a Radeon Pro Vega 48 graphics with 8 GB of HBM2 (Hind-Bandwidth Memory), which is up to 50 per cent faster than Radeon Pro 580X.
And for the 21.5-inch iMac, you can opt for Radeon Pro Vega 20 graphics with 4GB of HBM2 memory that provides up to 80 per cent more speed than the Radeon Pro 560X. The Mojave OS is fast and smooth. It's intuitive to use and the system never froze during the test.
I found that the new 21.5-inch iMac with Retina 4K display handled business applications at high speed. LibreOffice ran fast and web pages, photos and videos were also rendered very fast.
Apple says the new 21.5-inch iMac with Retina 4K display can edit 4K video using Final Cut Pro X: Multicam editing of Simultaneous 4K streams up to nine times faster than a baseline quad-core iMac.
The Retina 4K display is really great for viewing photos and watching videos so you can use the new 21.5-inch iMac for both working and entertainment. With 1 billion colours and 500 nits of brightness, graphics leap off the screen. Text is razor-sharp and photos really do come to life. Films and TV shows look amazing and graphics and games have terrific detail.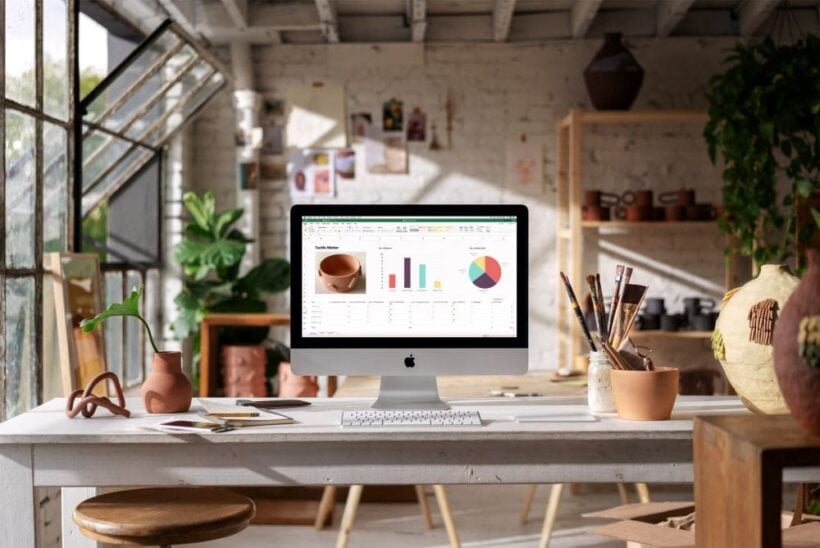 Key specs
OS: macOS Mojave
Processor: 3.0GHz 6core Intel Core i5 (Turbo Boost up to 4.1GHz)
Memory: 8GB of 2666MHz DDR4 memory; Configurable to 16GB, 32GB
Storage: 1TB hard drive
Display: 21.5inch (diagonal) 500nit LEDbacklit Retina 4K display 4096by2304 resolution with support for 1 billion colours
Camera: FaceTime HD camera
Wireless: 802.11ac WiFi wireless networking; IEEE 802.11a/b/g/n compatible Bluetooth 4.2 wireless technology
Audio: Stereo speakers, Microphone, 3.5 mm headphone jack
Connections and expansion: Two Thunderbolt 3 (USBC) ports, Four USB 3 ports, 10/100/1000BASET Gigabit Ethernet, SDXC card slot, 3.5 mm headphone jack
Input: Magic Keyboard, Magic Mouse 2; Configurable with Magic Keyboard with Numeric Keypad and Magic Trackpad 2
Dimensions: 45.0×52.8×17.5cm (HxWxD)
Weight: 5.60 kg
In the box: 21.5inch iMac with Retina 4K display Magic Keyboard, Magic Mouse 2, Power Cord, Lightning to USB Cable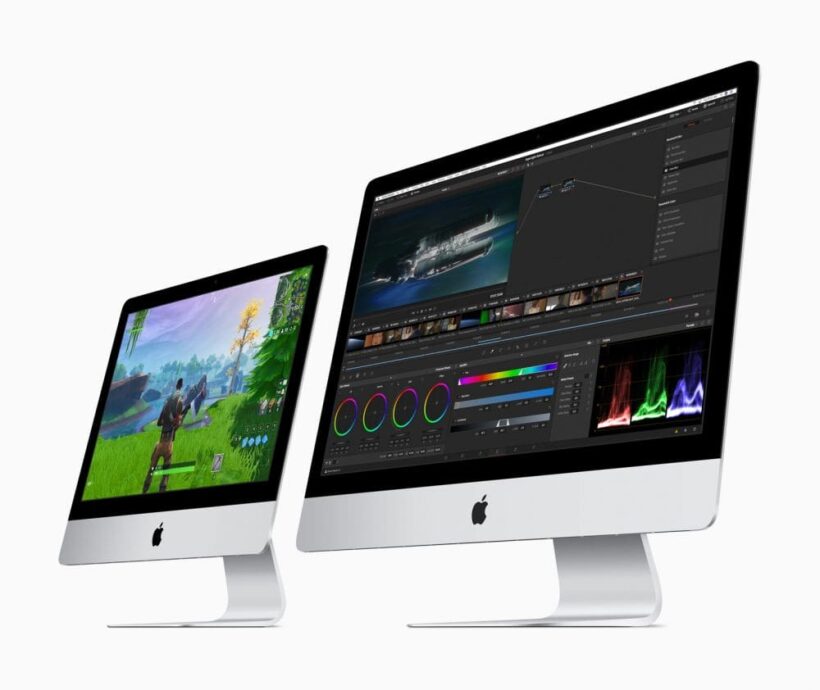 Keep in contact with The Thaiger by following our
Facebook page
.
Singha grabs a 90% stake in Thailand's Santa Fe restaurant chain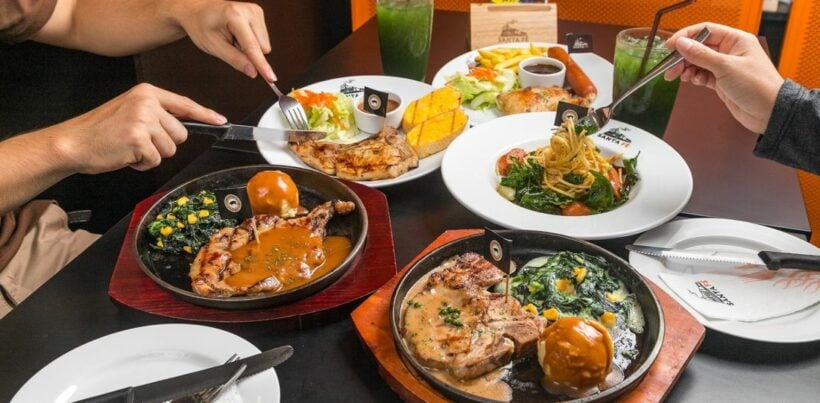 (…or is that a 90% 'steak'?)
PHOTOS: Wongnai
DealStreetAsia, an investor news site reporting on Asian business, confirms that Singha Corporation has purchased a majority stake in the Thai restaurant chain, Santa Fe. It's understood that Singha purchased the shares held by Lakeshore Capital for approximately US$50 million or 1.53 billion baht, giving it a 90% stake in the chain seen in most Thai shopping centres.
The Nation reports that Singha will now oversee over 110 restaurants across Thailand in one of the country's biggest food industry deals of the year. The company first turned its attention to the food industry two years ago, launching Food Factors Company under the Boon Rawd Brewery group.
WongnaiFood Factors aims to make 5 billion baht over 3 years under the stewardship of Piti Bhirombhakdi. The company has an ambitious long-term target of 10 billion baht a year, along with plans to be listed on the stock exchange.
The Santa Fe chain was established in 2003 by Surachai Charn-Anudet's KT Restaurant Company, with the aim of becoming a major competitor to Sizzler, the American chain brought to Thailand by Minor Food.
SOURCE: The Nation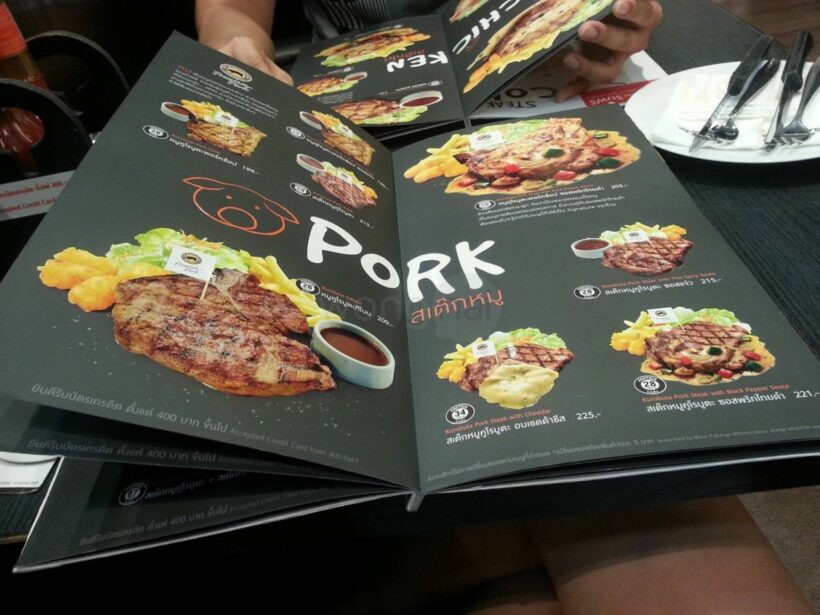 Keep in contact with The Thaiger by following our
Facebook page
.
TAT says 'all go' for tourism discount campaign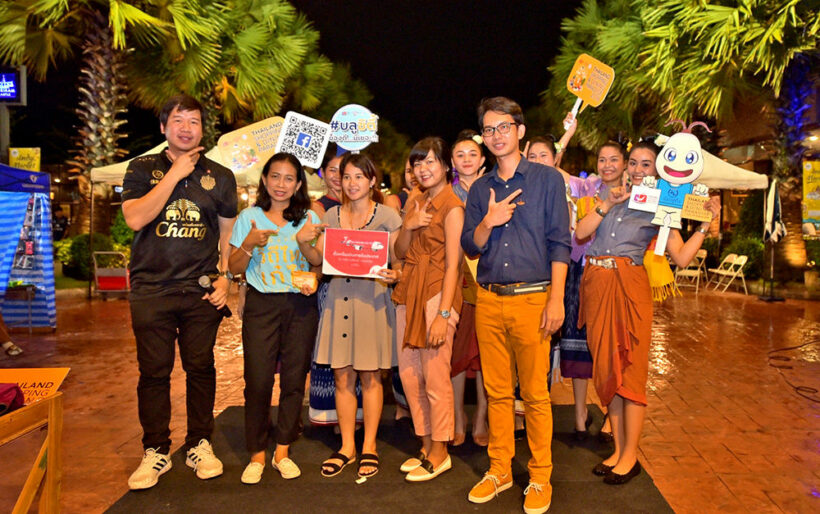 PHOTO: Thailand Shopping and Dining Paradise
The Tourism Authority of Thailand's governor says that the TAT will introduce two domestic tourism promotional measures – a 100 baht nationwide tourism campaign, and "shocking-price weekday" discounts.
The 100 baht campaign will offer some 40,000 products and services at only 100 baht each. Registration is required and will be open on November 11-12 and December 11-12, 2019, for up to 10,000 people each day on the the TAT website, starting at midnight each day.
The weekday discount campaign, valid Mondays to Thursdays will run from November 1 until December 3, offering up to 70% discounts on selected tourism products. The TAT will open an online store offering the same discounts. Eligible purchases made with the government's wallet app will also receive a 15% VAT rebate.
The TAT says they are now ensuring the readiness of the system to accommodate registrations, after issues found during the previous 'Chim Shop Chai' campaign for Thais in a recent successful economic stimulus package from the government. In that campaign the government handed out 1000 baht gift to Thais with the stipulation it had to be spent in another province. 12 million Thais registered for the program.
The governor says he is confident these measures will provide an ongoing economic boost following the success of the Chim Shop Chai campaign, spiking revenue 10-20% during the campaign.
SOURCE: National News Bureau of Thailand
Keep in contact with The Thaiger by following our
Facebook page
.
Thailand road toll: 554 dead this month, 11,462 this year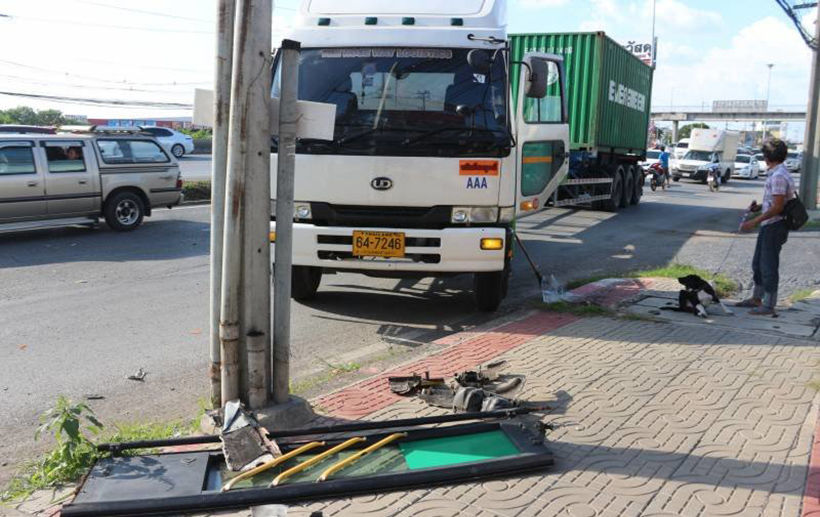 PHOTO: U-Turn crash in Bangkok – Daily News
Daily news reports fatalities at the scene of accidents yesterday claimed the lives of 21 people. Yesterday was a busy day on Thailand's roads at the end of a long weekend.
They say the numbers reported are only those that die at the scene. In reality, when hospital deaths and all regions report their stats, the figures end up much higher.
So far this October 554 have died at the scene of accidents resulting in a yearly total nationwide of 11,462. Thailand is recognised by the World Health Organisation as the fifth highest road toll in the world, per capita.
Figures are reported daily by Daily News who highlight the need to be vigilant at U-turns in their story about this air-conditioned bus (above)on Route 29 that collided with the back of a container truck.
Seven passengers on the bus were injured in the accident on Pahonyothin Road near the Kesri 5 housing estate in Klong 1, Klong Luang district north of Bangkok. The truck driver was trying to execute a U-turn at the time.
SOURCE: Daily News | ThaiVisa
Keep in contact with The Thaiger by following our
Facebook page
.