Krabi
Krabi residents say no to dolomite mine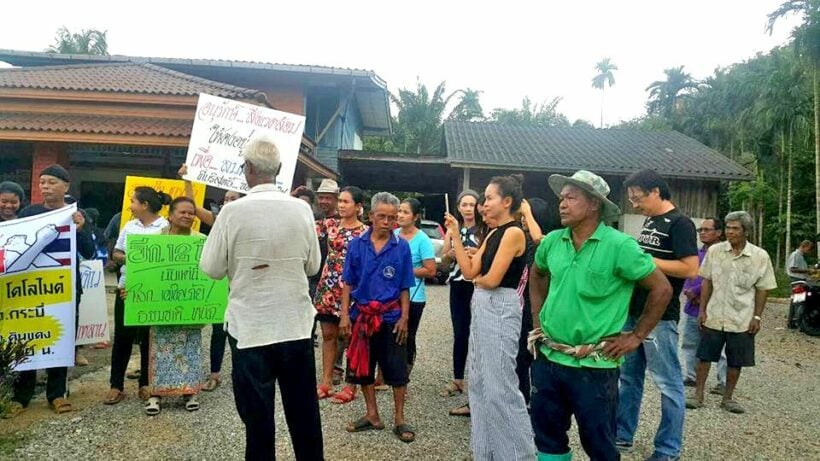 Over a hundred residents in Krabi province have staged a rally against an attempt to operate a dolomite mine in their community.
(Dolomite is used for acid neutralisation in the chemical industry, in stream restoration projects, and as a soil conditioner. Dolomite is used as a source of magnesia, a feed additive for livestock, a sintering agent and flux in metal processing, and as an ingredient in the production of glass, bricks, and ceramics – google.com)
The residents of Moo 3 in Tambon Din Daeng of Lamtab district gathered in front of Phlu mountain near their village to oppose the project. They demanded that the Department of Primary Industries and Mines review the project.
A mining company has sought concession to operate a dolomite mine in the area from the department and the project is now in the process of public hearings.
The residents, however, don't want to see the project in operation in their community as they are worried about the impacts of the mining activity. Some 500 families live in the community and up to 1, 000 families in the nearby areas could be affected, they claimed.
The residents say they had already decided to pursue culture-based tourism, as auspicious white elephants were once discovered in the area. They claim Krabi province has already chosen their community and nearby areas for its eco-tourism efforts, because of their innovative way of life. The mining operations, hence, would go against the eco-tourism effort, they argued.
The villagers are now collecting signatures to support their campaign and would submit the list to those concerned.
STORY: The Nation