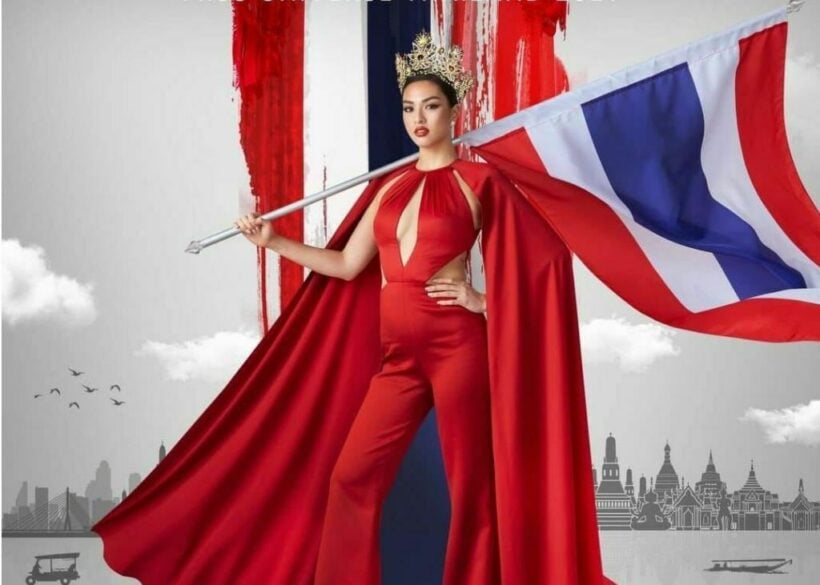 Miss Universe Thailand is being sued for inappropriate use of the Thai flag. On the pageant organiser's website, the promo picture for Anchilee Scott-Kemmis shows the beauty queen dressed in red, wearing a crown, and striking a pose while holding the national flag, which appears to be a digital image. The red, white and blue stripes appeared beneath her feet and painted in the background with a Thailand city scape graphic.
The 22 year old, who is set to compete in the 70th Miss Universe pageant on December 12, is now faces a lawsuit under the country's 1979 Flag Act and breaking the prime minister's office order banning the use the national flag for commercial purposes. The complaint was filed by a former adviser to the House committee on law, justice, and human rights.
According to the Bangkok Post, the former adviser, Sonthiya Sawasdee, called on authorities to investigate the use of the flag in the image, concerned that the pagaent queen, who has a large following on social media, might set a bad example for Thai youth. Anchillee has 416K followers on Instagram and over 46K fans on Facebook.
According to the Bangkok Post, Sonthiya speculated that the current Miss Universe Thailand may be ignorant that standing on a national flag is considered impolite and was curious if the pageant had obtained permission from the PM's office to use the image of the flag for the photograph. He added that he's not trying to get the beauty queen in jail.
The head of the Thanai Klai Took lawyers' network warned that offenses against the national flag can result in a two-year prison sentence and a fine of up to 40,000 baht, but he said he did not believe Anchilee would face criminal charges because she did not appear to be acting maliciously. The photo has been removed from the social media feed of Miss Universe Thailand.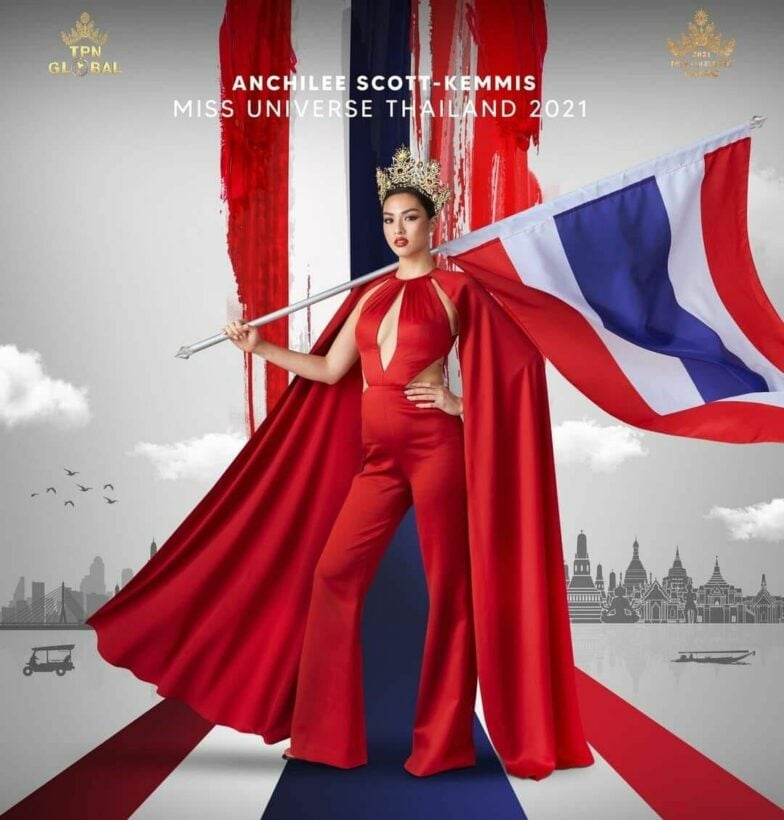 SOURCE: Bangkok Post