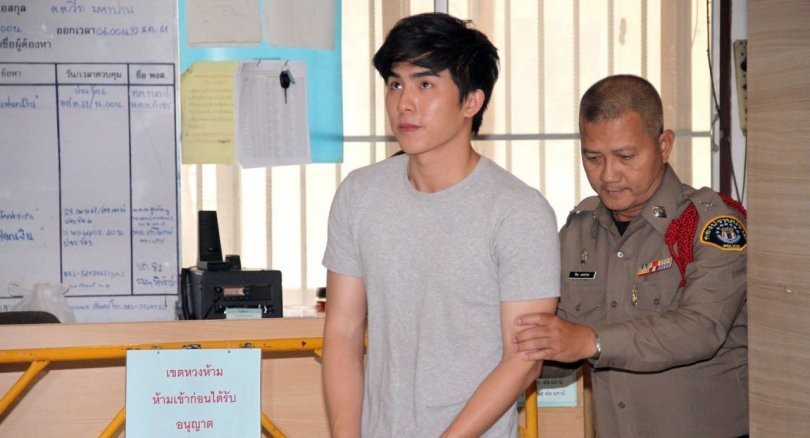 A once-popular actor has been charged with convincing foreigners to transfer to him more than 5,500 bitcoins as an investment.
(5,500 Bitcoin are worth around 210,000 baht or US$6,300 each as of today)
Police picked up 27 year old Jiratphisit Jarawitchit today at midday at a shopping mall in Bangkok's Chatuchak district.
The Criminal Court issued arrest warrants for him and six alleged accomplices on July 26. Jiraphisit was being detained at Crime Suppression Division headquarters pending further interrogation.
Police said he and the others got foreign investors to transfer them 5,564 bitcoins to invest in a cryptocurrency called 'dragon coin' and buy shares in other firms, including X-Pay Software, NX Chain Inc and DNA 2002.
But the investors did not receive the promised yields and were never invited to attend shareholder meetings. Suspecting they'd been deceived, they filed complaints with the CSD.
SOTRY: The Nation