Bangkok
VIDEO: Bangkok police under investigation for beating up restrained drunk in back of truck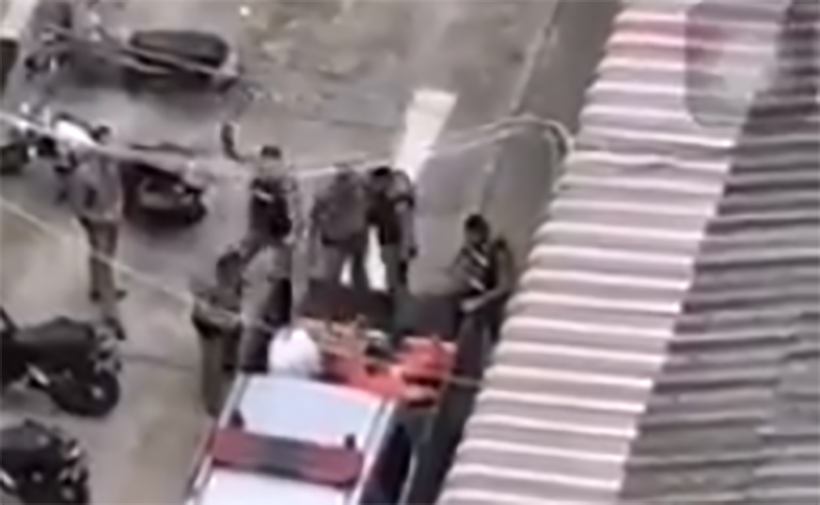 Seven officers from the Laksong Police Station are currently under investigation following an incident of police brutality in Lat Laksong district of Bangkok.
The incident happened at 2pm on July 7. The man was beaten in public view out the front of the Laksong police station.
The incident was captured by a mobile camera and posted on Facebook.
An initial investigation says that the seven officers were 'angry' because the man was drunk and abusive and that they were trying to 'pacify' him. They complained that the man was allegedly spitting at them whilst driving back to the station for processing.
https://www.facebook.com/2260182937568896/videos/434281393789250/