5 pro-democracy activists indicted for alleged violence against Queen's liberty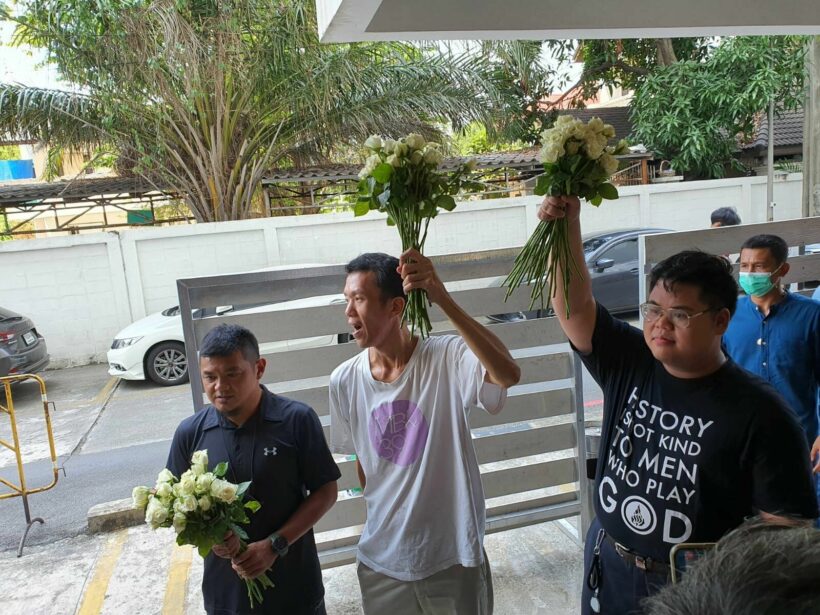 Prosecutors indicted 5 pro-democracy activists today for attempting to "harm HM the Queen's liberty" during a rally in Bangkok last year that happened to be along the same route as a royal motorcade.
The charge for an "act of violence against the HM the Queen's liberty" carries a minimum sentence of 16 years in prison. For serious attempts to harm the Queen, the charge carries life in prison, or even the death sentence if the Queen's life is threatened.
The royal motorcade had passed through a pro-democracy rally in October just as activists were making their way to the Government House where they planned to set up camp to put pressure on PM Prayut Chan-o-cha to resign. Activists have said they were unaware that a motorcade was scheduled for that day.
Photos of the motorcade show crowds of protesters along the road, some raising their hands in the 3-finger salute, a symbol of resistance against the military-run government and monarchy. A previous report from the New York Times said the "act of violence" for some charged activists was apparently yelling at the royal motorcade.
21 year old Bunkueanun "Francis" Paothong is facing charges for an alleged attempt to harm the Queen's liberty told the Bangkok Post that he had no intentions to do any harm to the Queen.
"I did not have such intentions, nor was I trying to do so. I've reaffirmed these facts over the past few months."
Police cleared the road as the royal motorcade passed by, pushing crowds of protesters out of the way. Another accused activist, 45 year old Ekachai Hongkangwan, says the protesters did not know about the royal motorcade.
"We are just hoping for bail because we did not do anything wrong. We had no idea the royal convoy was coming."
All of the other accused activists have also denied the charges.
SOURCE: Reuters
Keep in contact with Thaiger by following our Facebook page.
Never miss out on future posts by following Thaiger.
Field hospitals being established in Covid hot zones around Thailand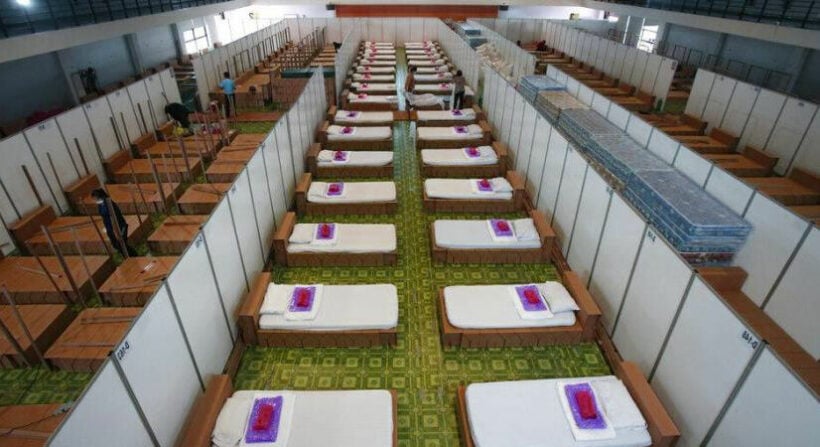 Despite the confident posture and Songkran going ahead, amid restrictions, there is a lot of background activity which suggest the authorities are getting ready for a surge of new infections at the end of the Songkran break, officially this Thursday (but in reality, next Sunday at the end of the weekend when most people who travelled home will return for a resumption of work).
The Thai lunar new year celebrations – Songkran – are the largest mass movement of Thais each year, a source for a huge leap in road deaths and accidents. And, this year, a potential super-spreader event.
Quietly, at least 3,000 extra beds have been prepared in 10 field hospitals around Bangkok. The government has also confirmed that additional field hospitals are being set up in other potential 'hot zones', including Phuket, Chiang Mai, Chonburi and Hua Hin. Some of them were set up last year, and since closed, and now being prepared for new positive infections.
One Thai person who had been in one of the field hospitals put together a check-list of things to take IF you end up as an invited 'guest' HERE.
The CCSA say they are looking for additional beds in hotels and previous state quarantine facilities (where repatriating Thais were housed for their free quarantine) to be used if needed.
This year's Songkran had bad timing, coming just a week after a number of major clusters were identified around some of Bangkok's popular nightlife areas in 3 key inner city districts. Even before Songkran these isolated clusters had already spread into the provinces. In the weekend before Songkran the government had already listed 37 provinces which had instigated some form of paperwork or restrictions for people who had been in any of the 3 Bangkok districts.
The government also leapt on the source of the new outbreaks – bars, clubs and entertainment venues – and promptly shut them down for at least 2 weeks. At this stage it looks likely that that ban will be extended beyond the 2 weeks and, depending on the extent of new infections following the Songkran holiday, additional restrictions will also be added.
Even today the Civil Aviation Authority published a number of new in-flight restrictions for passengers – another blow to the hard-hit domestic aviation sector.
Keep in contact with Thaiger by following our Facebook page.
Never miss out on future posts by following Thaiger.
2 police officers transferred over Covid cluster linked to Bangkok nightlife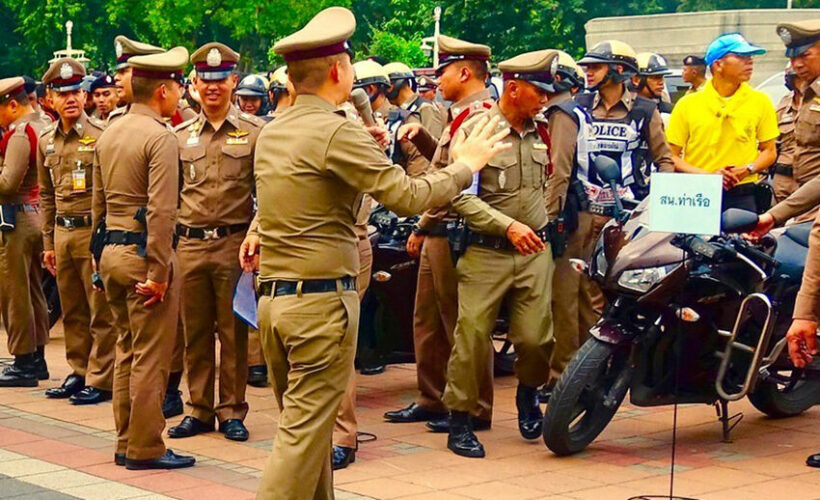 2 senior police officers in Bangkok's fashionable Thonglor district have been transferred pending an investigation into a Covid-19 cluster linked to pubs and clubs in the area. According to Thai PBS World, the superintendent of Thonglor police station, Duangchote Suwancharas, and the inspector for suppression affairs, Thanakorn Ngamyen, were re-assigned to the operations centre of the Metropolitan Police Bureau's 5th Division yesterday.
The transfers were ordered by the commander of the 5th Division, Sophon Sarapat, who has placed Kampanart Arunsri in the role of acting superintendent of Thonglor police.
The pubs and clubs of Thonglor are popular with "Hi-So" Thais, including celebrities, politicians, business figures, and senior government officials. The third wave of Covid-19, currently surging across the country, is thought to have sprung from Thonglor's party scene. Revellers at the district's nightlife venues are being blamed for a rapid rise in infections which has now led to over 1,000 infections in Bangkok alone. The highly contagious UK variant, aka B117, was also detected in the Thonglor cluster.
Bangkok officials are planning a number of field hospitals to cope with a rise in infections that may lead to bed shortages in the capital's hospitals. Several facilities in the city have suspended Covid-19 testing amid speculation they have run out of beds. Everyone who tests positive for the virus is admitted to hospital for quarantine and treatment purposes, even if asymptomatic. This is believed to be contributing to the bed shortage, but officials say they have no intention of changing a policy that has previously enabled them to contain the virus more effectively.
A new field hospital is set to open near Bangkok City Hall at the sports stadium in the Bang Bon district today.
Officials say 3 other field hospitals are ready and a number of hotels, many of which have already served as alternative state quarantine facilities, will also operate as "hospitels", housing asymptomatic patients and those with only mild symptoms. City officials say that between them, the field hospitals and hotels can accommodate up to 5,000 patients.
SOURCE: Thai PBS World
Keep in contact with Thaiger by following our Facebook page.
Never miss out on future posts by following Thaiger.
Health officials say pubs, nightlife venues the new ground zero for third wave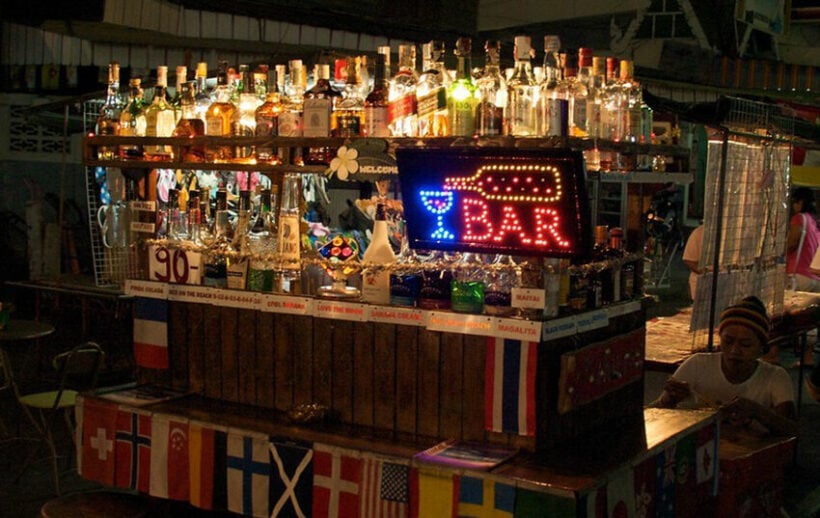 Covid-19 cases continue to rise in Thailand, with 967 new infections reported yesterday, when there were just 26 at the start of the month. Health officials are in no doubt where the surge is coming from, pointing the finger at nightlife venues. A rise in infections in Hua Hin appears to back up the theory first floated after a cluster of infections was linked to Bangkok nightlife.
The Bangkok Post reports that the western province of Prachuap Khiri Khan has recorded 193 cases since the start of the month. 142 of them are in Hua Hin and officials believe they can be traced back to 1 "super-spreader" individual. A 26 year old woman, employed at the Krystal Club in Bangkok, travelled to Hua Hin with her boyfriend on March 30. At the time of her journey, she was showing no sign of infection.
On her first night in Hua Hin, she went to the Maya Exclusive Pub with 7 friends and family members. The next day, she developed a high fever, and the following day, April 1, was informed that her colleagues at the Krystal Club had tested positive for Covid-19. The woman went to a Hua Hin hospital to be tested and was confirmed as infected on April 3.
On April 4, she was admitted to Hua Hin hospital, but by then, the virus was already spreading in Hua Hin. The woman's boyfriend tested positive, as did 140 people in Hua Hin, and 52 in other districts. The Public Health Ministry says the infections can be traced back to the woman's attendance at the Maya pub on March 30.
Officials are using this example to illustrate the role pubs and entertainment venues play in this third wave of the virus. They say at least 137 nightlife establishments in at least 15 provinces are behind new surges of infection. Leading virologist Yong Poovorwan from Chulalongkorn University says the development is all the more concerning, given that the original cluster linked to Bangkok nightlife is the B117 variant, which is far more contagious.
Meanwhile, Opas Karnkawinpong from the Department of Disease Control accuses partygoers of not cooperating with contact-tracing officials, which makes controlling the spread of infection more difficult.
"Many pubgoers do not give us information until two or three days have passed."
SOURCE: Bangkok Post
Keep in contact with Thaiger by following our Facebook page.
Never miss out on future posts by following Thaiger.