Severe drought predicted for Thailand and neighbouring countries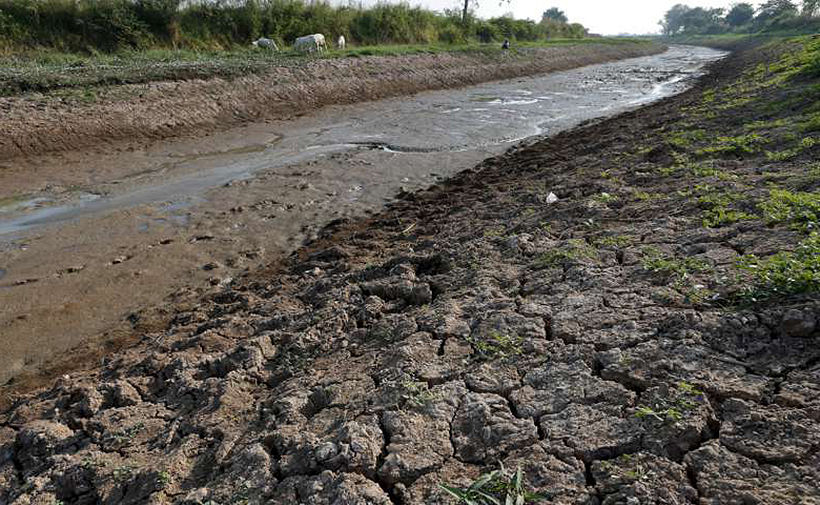 FILE PHOTO
Experts are warning that over the next two to three months, Thailand, Cambodia, Laos and Vietnam can all expect severe drought conditions which will affect agricultural production. Of the four countries, Thailand and Cambodia are expected to suffer the most, according to the report.
A statement issued by the Mekong River Commission confirmed that water levels in the river had reached their lowest point in 60 years, with levels reaching exceptional lows since June.
The commission is an intergovernmental organisation formed in 1995 to work with the governments of Thailand, Cambodia, Laos and Vietnam to manage the sustainable development of the Mekong River as a shared water resource.
Speaking on behalf of the commission, Lam Hung Son says the late start and early finish of this year's monsoon rains has exacerbated conditions.
"The drought is caused by insufficient rainfall during the wet season with a delayed arrival and earlier departure of the monsoon rain and an El Nino event that has created an abnormally high temperature and high evapotranspiration."
"This year's prolonged dry weather condition can possibly adversely impact agricultural and crop production. The issue of water shortage for consumption could also come into play as the drought persists."
Evapotranspiration occurs when water evaporates from soil and sea, or through transpiration from plants, into the atmosphere.
Conditions are expected to worsen from the beginning of next month and into early January, during which most parts of the Mekong basin are not expected to get any rain.
SOURCE: The Nation
Keep in contact with The Thaiger by following our
Facebook page
.
Cambodia offers olive branch after letter from Trump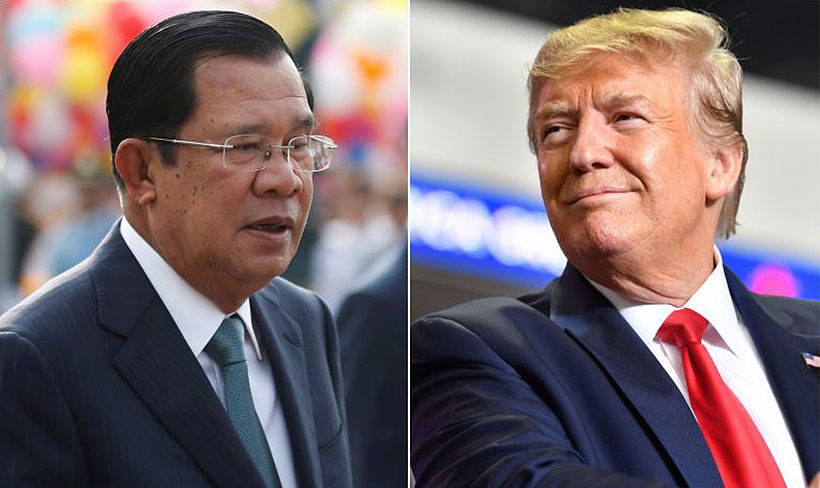 Cambodia's leader Hun Sen us offering to renew relations with the US after receiving a letter from US President Donald Trump. PM Sen's offer marks a turnaround in relations with the country he once accused of trying to overthrow him.
Hun Sen thanked Trump for assurances that Washington was not seeking "regime change" in Cambodia.
"Both countries' foreign affairs teams should now work "to restore trust and confidence, and to renew the bond of friendship between our two countries."
Cambodia is one of China's closest allies, and turned its back on the US and the EU over their criticism of its political repression.
Less than four months ago, a Cambodian official said US diplomats should "pack up and leave." This followed a US embassy statement that the 2018 election didn't "reflect the will of the people." Hun Sen's ruling Cambodian People's Party won all 125 parliamentary seats after Cambodia's Supreme Court disbanded the main opposition party.
The opposition Party was accused of plotting to take power with US help, and its leader, Kem Sokha, was arrested for treason. He has been since released from house arrest earlier this month, but the treason charges remain. His release came as a surprise because the EU is moving closer to cutting off preferential trade status over human rights.
Hun Sen's letter was a response to one from President Trump seeking to improve ties between the two nations. Trump urged the Cambodian PM to put his country back on a democratic path.
The Cambodian leader, in power for since 1985, acknowledged "tumultuous periods" in US relations, a veiled reference to the US's illegal bombing of Cambodia during its war with Vietnam…
"However, I am of the view that we should not become hostage to a few dark chapters in our history. There are so many other beautiful chapters that are worth nourishing for the greater good of both our countries and people."
PM Hun Sen mentioned US support for nation building after decades of civil war that ended in the 1990s and "generous market access," according to the Chiang Rai Times article.
"I am indeed thankful and truly appreciate these magnanimous gestures."
SOURCE: Chiang Rai Times
Keep in contact with The Thaiger by following our
Facebook page
.
Four Cambodian monks to be deported after raising funds around Krabi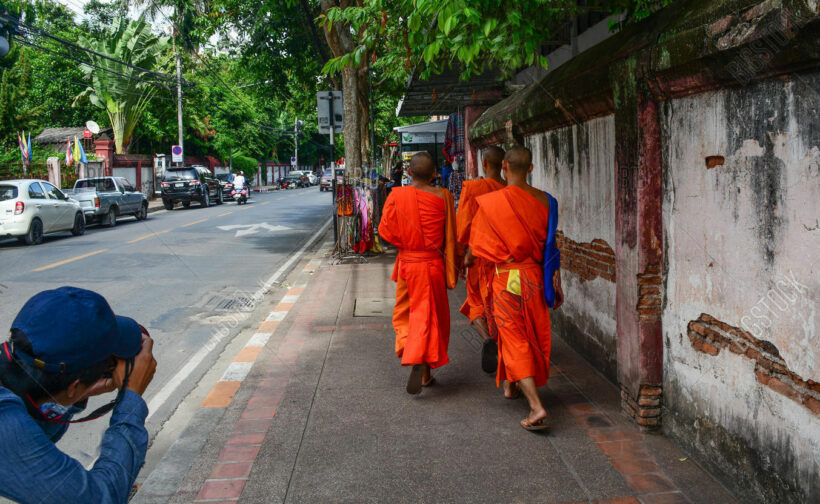 FILE PHOTO: Bigstock
Police in Krabi have arrested four monks from Cambodia after complaints from Krabi locals that the monks were attempting to raise funds at different venues as they travelled around the south.
Krabi Police chief Sompong Chingduang confirmed that the four were found to have entered Thailand a week ago without the correct paperwork.
The monks will now be deported back to Cambodia.
SOURCE: The Nation
Keep in contact with The Thaiger by following our
Facebook page
.
Mekong nations face severe water shortages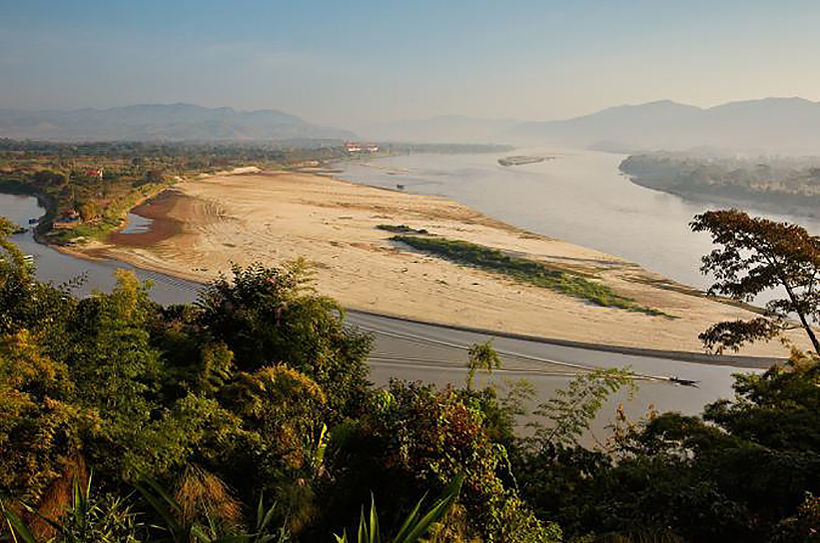 Thailand, Cambodia, Laos and Vietnam should expect severe to extreme drought until at least January 2020, threatening agricultural production, experts warn. Their main water source, the Mekong River, is at its lowest level in over half a century.
Drought has already caused the Mekong to drop to its lowest level in at least 60 years, with exceptionally low flow in the lower Mekong basin since June, according to the Mekong River Commission.
The commission, established 24 years ago, works directly with the governments of the four countries to jointly manage shared water resources and sustainable development of the Mekong River. The commission says that of the four, Thailand (northern) and Cambodia will be the hardest hit, compared to Laos and Vietnam.
"The drought is being caused by inadequate rainfall during this year's wet season and late arrival and early departure of the monsoon rains."
"An El Niño event has created abnormally high temperatures and high evaporation."
The Commission noted that during the third and fourth weeks of November, the vast majority of the lower Mekong basin is expected to be impacted and the drought condition is forecast to worsen through December and early January, with most parts of the basin having little to no rain.
During a normal year, monsoon rains start in late May and ends in October, but this year they began almost two weeks late and stopped about three weeks earlier than usual.
"This year's prolonged dry weather could affect crop production. Shortage of drinking water could also become an issue if the drought persists."
Drought is expected to worsen from December to early January, with most parts of the basin having little to no rain. Many parts of Thailand are also preparing for water shortages, including the southern holiday island of Phuket, where the catchments have received much lower than usual rainfall over the wet season.
SOURCE: Bangkok Post
Keep in contact with The Thaiger by following our
Facebook page
.