Five Chinese awaiting deportation after being arrested in Phuket over illegal FOREX trading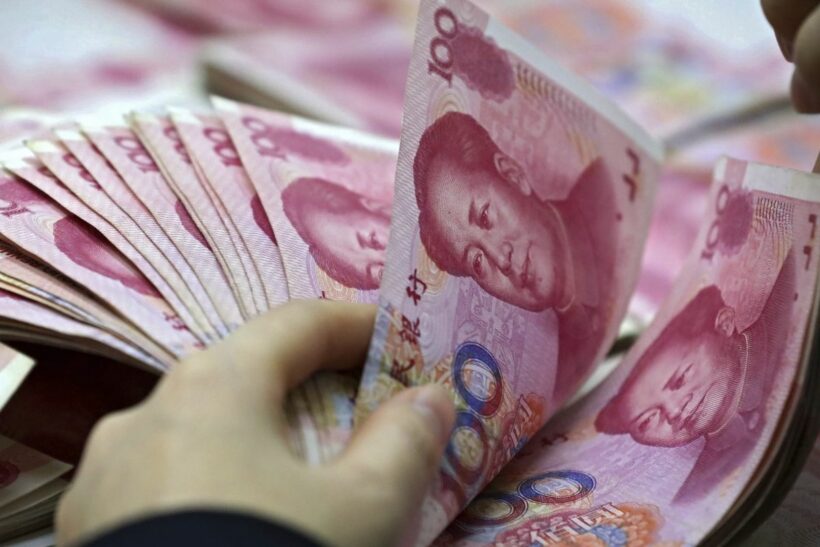 PHOTO: SCMP
Five Chinese are now in custody after being arrested over the running of an illegal online foreign-exchange. They were running the business from a residential housing estate in Chalong, Phuket.
Phuket Immigration officers raided the rented property in the Baan Maneekram-Jomthong Thani estate in Chalong at the end of October. The five were arrested and taken to the Chalong police station on charges of working without a Work Permit. The announcements were made in Bangkok by senior police and the Thai Immigration Chief. The five Chinese nationals had entered Thailand on 60 day tourist visas.
Arrested were 24 year old Chinese female Liu Minglan and four Chinese men, 24 year old Fan Junjie, 34 year old Gao Jiancheng, 29 year old Bai Xiaoxi, 26 year old Li Qiang.
Officers seized five laptop computers, Chinese-language trading notes and 15 mobile phones.
A suspect reportedly confessed that the five were working as FOREX (foreign exchange) brokers for a company in China. They were renting a property in the housing estate for 50,000 baht per month.
Police report that the team were trading Chinese yuan and US dollars through their online exchange. They were advertising their services through Chinese websites and chat applications. They explained to police that they weren't licensed to conduct foreign currency exchange in China so came to Thailand to evade Chinese authorities.
It is likely the five will be deported to China after being processed by the Immigration department in Thailand.
SOURCE: The Phuket News
Keep in contact with The Thaiger by following our
Facebook page
.
14 year old arrested as gunman in Yala murder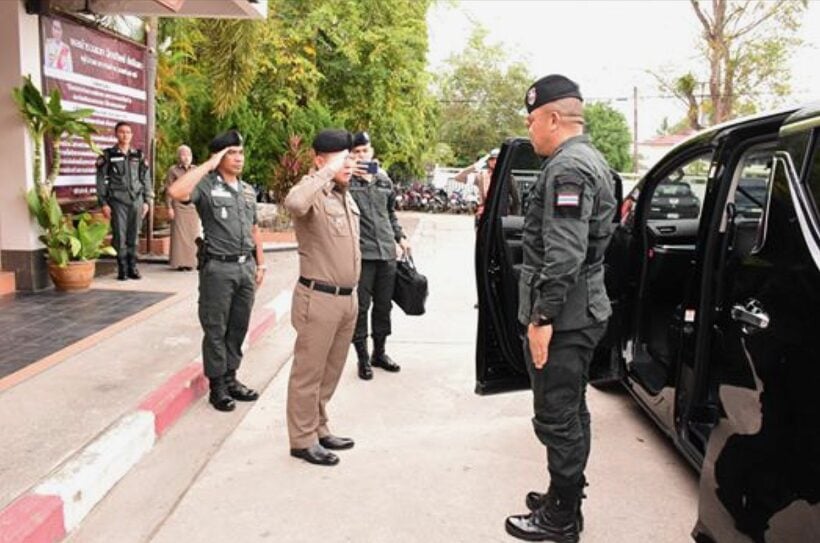 PHOTO: Facebook/Krpoliceyala
A 14 year old boy is accused of shooting a forestry official in the southern Thai province of Yala, according to police who arrested three suspects on Saturday, including the alleged mastermind.
Authorities say the killing was planned by 34 year old Arseesa Kamae, an accountant who worked for the victim. She allegedly hired 33 year old Treenaphat Suwanpathipat and the 14 year old gunman, whose name is being withheld. All three are now in custody on charges of conspiracy to murder, illegal possession of a weapon and carrying a weapon in public.
Kowit Wangthaveesap, a senior Yala forestry official, was gunned down in broad daylight in a drive-by shooting on December 5. Police say the attack was personal and had nothing to do with the militant insurgency in the province. Arseesa was reportedly angry at not receiving a promotion at work.
Thailand's southern provinces have long been home to a separatist insurgency. Fifteen people were killed in Yala in November when suspected rebels attacked a security checkpoint in the province.
Security video from the scene showed that two motorcycles were involved in the attack, according to police. One belonged Arseesa and was ridden by a woman. The other was driven by a man with a male pillion rider who fired the shots that killed the victim.
When police called Arseesa in for questioning, she admitted she was the rider seen in the video.
Officers later tracked down Treenaphat, who confessed he rode the second bike and implicated the 14 year old boy as the person who pulled the trigger, according to police.
Treenaphat took police to two houses in Raman district where the disassembled motorbikes were stored, along with clothes, helmets and other evidence. The murder weapon, a 9mm Beretta semi-automatic pistol, had belonged to Ms Arseesa's late brother-in-law.
SOURCE: Bangkok Post
Keep in contact with The Thaiger by following our
Facebook page
.
Police hunt suspect for stabbing ex-girlfriend at work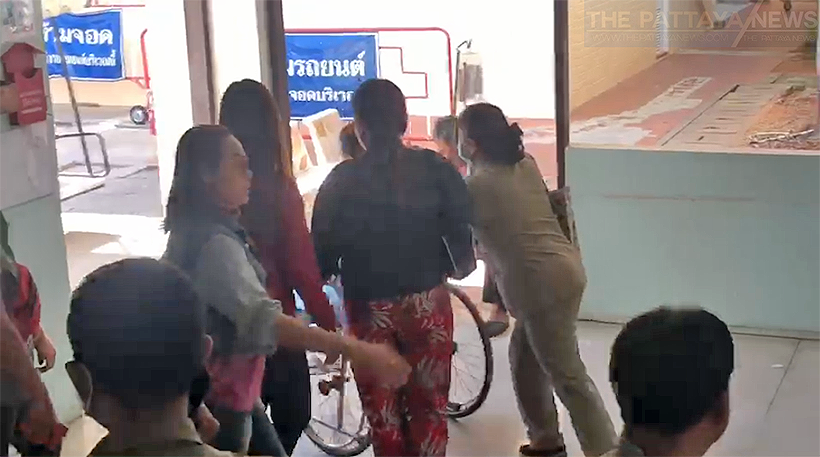 Police in Chonburi province are hunting a suspect over the stabbing his ex-girlfriend whilst she was at work. Authorities in the Bowin district of Sri Racha, just north of Pattaya, were notified of the incident at about noon on Friday.
The incident happened at at a factory in Hemmarat. 21 year old Sasiwimon Mutaphon survived the attack but was seriously injured and is currently recovering in hospital.
The suspect, Sasiwimon's 25 year old ex-boyfriend Saranyu Saetan, fled the scene. The incident occurred while Sasiwimon was working, and in front of her co-workers and other witnesses.
Police believe jealousy was the motive as Sasiwimon was allegedly dating other men. Police are continuing their search and speaking to witnesses of the incident.
SOURCE: The Pattaya News
Keep in contact with The Thaiger by following our
Facebook page
.
Chonburi police arrest nine Chinese nationals for alleged amulet scam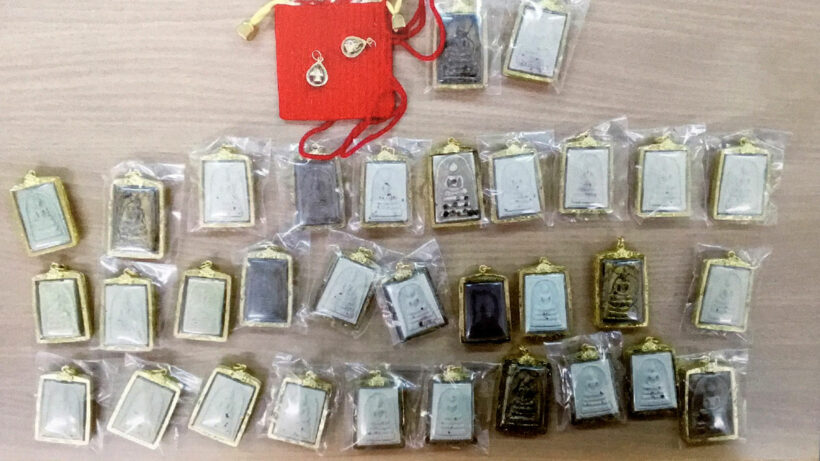 Police have arrested nine Chinese nationals in an investigation into alleged amulet fraud in Chonburi, eastern Thailand.
The Nation reports that the accused were running a shop at a Chonburi temple, where they sold fake amulets and Buddha images for prices that ranged from 1,000 baht to over 10,000 baht. They are accused of working with tour agents to target Chinese tourists and part them from their cash.
The suspects all entered Thailand on tourist visas and rented the store at the temple from December 6. Some of the men also pretended to be employed by the temple and would offer to help Chinese tourists take part in a religious ceremony if they paid a fee.
The chief of the Immigration Police says the men's actions have had a negative impact on Thailand's reputation. They have now been transferred to local police custody for processing.
This time last year a similar scam was uncovered by The Thaiger in Kathu, Phuket but little seems to have been done about it and the Chinese buses keep racking up each day – rinse and repeat.
Also read about the fake plastic amulets sold in Phuket HERE.
SOURCE: The Nation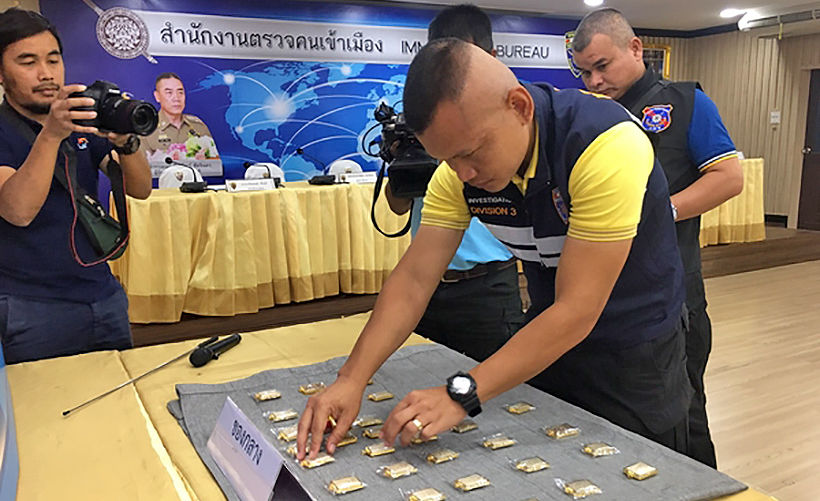 Keep in contact with The Thaiger by following our
Facebook page
.