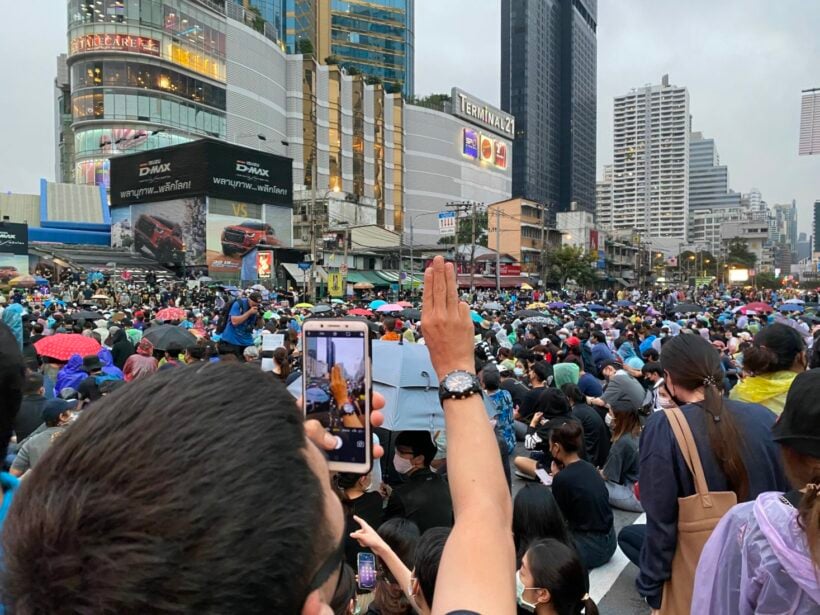 Today was a win for Thai media companies after some authorities had attempted to close them down amid the current pro-democracy protests. The court initially ruled to suspend Voice TV for allegedly violating State of Emergency orders, but today the court reversed the ruling, saying Thailand's Constitution does not give the court power to shutdown the media platforms.
Along with reversing the ruling on Voice TV, the court also dismissed a request to suspend 3 other Thai news outlets covering the protests and to block the activist-run Free Youth Facebook page, according to The Standard.
The National Police Chief had recently requested authorities suspend the news outlets – The Standard, Prachatai, Voice TV and The Reporters – for allegedly violating government orders by spreading content that was a "threat to national security."
The Standard posted on its Facebook page today saying the news channels have the freedom of press under Section 36 of Thailand's Constitution.
Section 36: A person shall enjoy the liberty of communication by lawful means. Censorship, detention or disclosure of communication between persons including any other act which discloses the content of a communication between persons shall not be made except by virtue of law specifically enacted for security of the State or maintaining public order or good morals.
Voice TV also posted on Facebook announcing they will continue to operate as normal.
"The court lifted the petition because it saw that the constitution protects the freedom of public communication and press."
Digital Economy and Society Ministry spokesperson said in a previous report that Voice TV had violated the Computer Crime Act by spreading "false information." Voice TV says they are doing a professional duty and do not report distorted or misleading information.
https://www.facebook.com/thestandardth/posts/2579829478976595
https://www.facebook.com/VoiceOnlineTH/posts/10161043270729848
SOURCES: The Standard| Voice TV
Catch up with the latest daily "Thailand News Today" here on The Thaiger.