Our oceans are key to fighting climate change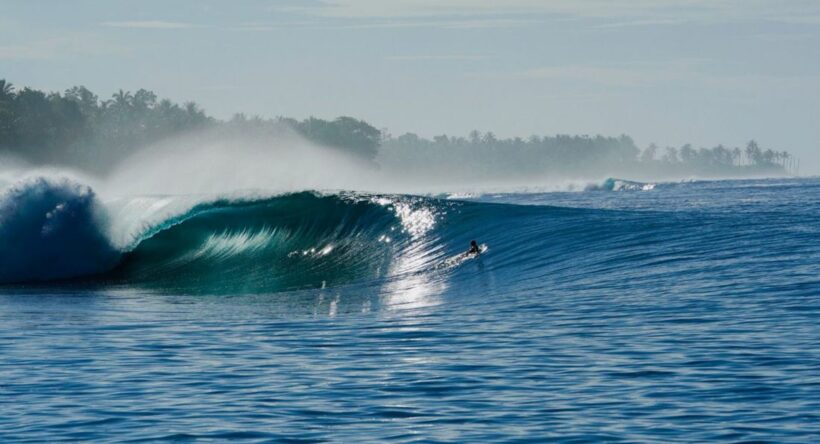 "There are at least three types of actions humans can take to help repair the damage and ensure that oceans don't turn from friend to foe."
Humanity must heal oceans made sick by climate change and pollution to protect marine life and to save itself, experts warned days before the release of a major UN report.
By absorbing a quarter of manmade CO2 and soaking up more than 90% of the heat generated by greenhouse gases, oceans keep the population alive – but at a terrible cost, according to a draft of the Intergovernmental Panel for Climate Change (IPCC) assessment.
Our seas have grown acidic, potentially undermining their capacity to draw down CO2. Warmer surface water has expanded the force and range of deadly tropical storms. Marine heatwaves are wiping out coral reefs, and accelerating the melt-off of glaciers and ice sheets driving sea level rise.
Dan Laffoley, strategic lead for ocean protection at the International Union for the Conservation of Nature, quoted fire and brimstone from The Bible.
"The last book of the Bible talks about the four horseman of the Apocalypse."
"For the oceans, the lead horseman is surface warming. The three others are ocean heating, loss of oxygen and acidification."
There are at least three types of actions humans can take to help repair the damage and ensure that oceans don't turn from friend to foe, scientists say.
1. Restoration, protection
Less than seven percent of oceans, which cover 70%t of Earth's surface, benefit from some form of regional or national protection, often with minimal enforcement. Ocean advocates and experts say the area safeguarded must be vastly expanded.
"We need to protect 30% of the ocean by 2030," said Lisa Speer, director of the international oceans program at the National Resources Defense Council in Washington D.C.
"This cannot be achieved without a high seas agreement."
UN negotiations for a treaty to regulate exploitation of the high seas – waters beyond national jurisdiction covering nearly half the planet – began last fall, and could take years to complete.
At the same time, regions not included in marine parks or conservation areas "must be managed in a cautious and durable way," Tom Dillon, Vice President of Pew Charitable Trust, told AFP.
Restoring coastal mangroves and seagrass meadows, meanwhile, would draw down CO2 emissions, and shield coastal communities from storm surges as a bonus.
These "blue carbon" ecosystems could potentially stock just under a billion tonnes of CO2 per year, about two percent of current emissions, according to the UN report.
2. Renewable engird
Off-shore and ocean-based renewable energy – including wind, wave, tidal, currents and solar – could meet a significant slice of future energy demand, numerous studies have shown. Such schemes are mostly experimental and thus costly per unit of energy generated, but economies-of-scale are possible.
Floating wind farms, for example, fuelled by high wind speed over the open ocean could eventually generate more electricity than those on land, Carnegie Institution for Science researchers reported in PNAS.
In winter, North Atlantic wind farms "could provide sufficient energy to meet all of civilisation's current needs," the authors said.
"That's a bit of fantasy, but it makes the point that these technologies have not been sufficiently developed," said Jean-Pierre Gattuso, a senior scientist at France's National Centre for Scientific Research.
There are several ready to be scaled up, he said.
3. Geoengineering
The failure of humanity to draw down planet-warming greenhouse gases, which continue to rise year-on-year, has opened the door to other ideas once thought risky or far-fetched, such as injecting particles into the upper atmosphere to deflect the Sun's radiation.
Some geoengineering schemes to cool Earth's surface or reduce CO2 are ocean-based.
One that has been tested with inconclusive results involves sowing the open ocean with iron to create phytoplankton colonies that absorb CO2 as they photosynthesise. When the tiny creatures die, they drag the CO2 into the inky depths.
Another scheme would brighten mirror-like marine clouds to reflect sunlight back into space. Spreading long-lasting white foam across vast expanses of open water would, in theory, have the same effect.
Scientists from Princeton and Beijing Normal University recently costed a plan to build an underwater barrier in front of an Antarctic glacier the size of England to help prevent warm ocean water from eroding its underbelly, thus preventing the glacier from slipping into the sea.
The price tag was several hundred billion dollars.
SOURCE: Agence France-Presse
Keep in contact with The Thaiger by following our
Facebook page
.


Find more SE Asian News courtesy of The Thaiger.

Broke? Find employment in Southeast Asia with JobCute Thailand and SmartJob Indonesia. Rich? Invest in real estate across Asia with FazWaz Property Group or get out on a yacht anywhere with Boatcrowd. Even book medical procedures worldwide with MyMediTravel, all powered by DB Ventures.

Air purifiers installed at Victory Monument whilst southern winds blow the smoke north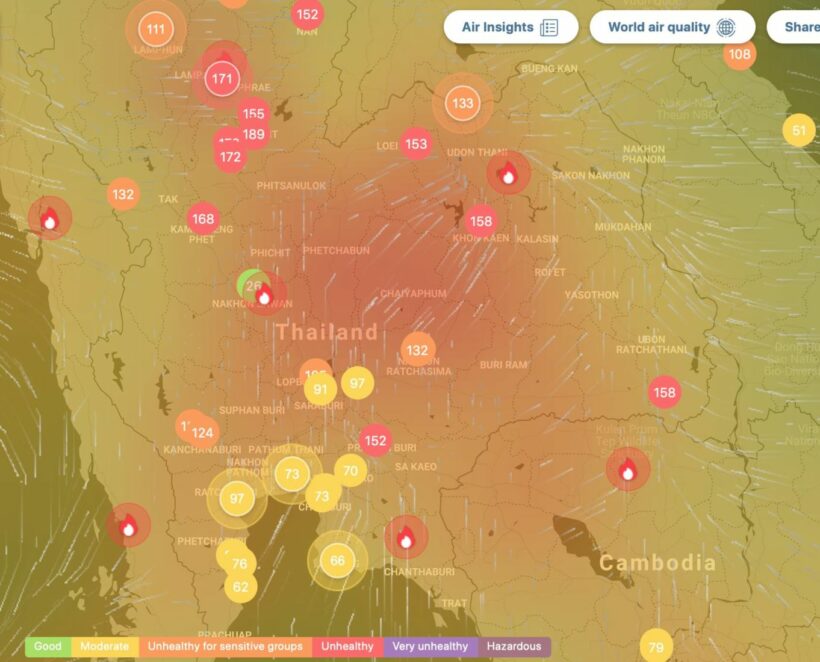 The Nation reports that the Rajaprajanukron Foundation, under Royal Patronage, installed four air- purifiers yesterday around the Victory Monument area in a trial of their effectiveness in filtering out PM2.5 dust particles.
Silpasuay Raweesaengsoon, permanent secretary of the Bangkok Metropolitan Administration says the machines can purify polluted air at the rate of two cubic metres per second.
"Placed in areas with heavy traffics, they help reduce the level of pollution caused by vehicle emissions. The purifiers will be switched on daily from 5am to 12am, and 2pm to 8pm. If the air purifiers prove practical, they will be installed at bus stops, schools, and other busy places."
The move, whilst audible, will do little to address the acute air pollution problems around the city. Most of the city's smog comes from the burning off of plantations, mostly around the central Thailand farming regions, but also in the north and north-east. The data from the NASA satellites clearly show active fires in a real-time feed (also note the even more acute problem in Cambodia, whose smoke is also floating across into Thailand)

Meanwhile the AirVisual feed this morning (below) indicates that the respite from severe air pollution today is due to the current southerly airflow out of the Gulf of Thailand. The evidence is clear that the problem in Bangkok is only when the winds are blowing the smoke from the plantation fires in the east and north towards the city. If the problem was the traffic and the factories, then Bangkok would still have poor air this morning, or right throughout the year, which it doesn't. Bangkok's air pollution problems are evidentially linked to the time of the year when the farmers light fires in pre or post harvest.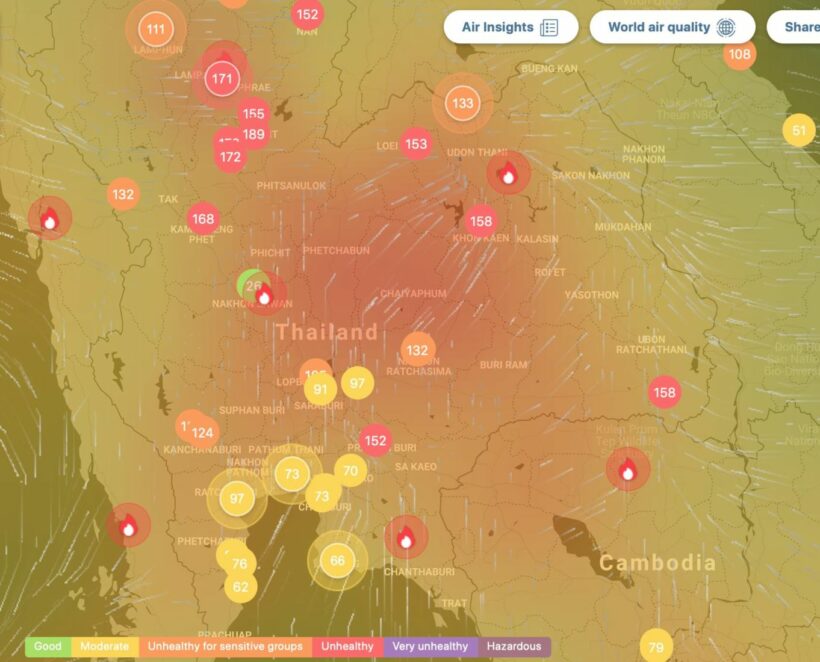 Read our editorial about the denial of Thai authorities to embrace the data and continue focussing their blame on local city factors.
Meanwhile Thailand's sugar industry is trying to take the lead in encouraging farmers of sugarcane to cur and harvest, rather than burn their sugarcane before harvesting. Read that story HERE.
SOURCE: The Nation

The southern air stream at the top of the Gulf of Thailand has pushed much of today's smoke back into central Thailand and the north – AirVisual.com
Keep in contact with The Thaiger by following our
Facebook page
.
Sugar industry asks the government to subsidise harvesting machinery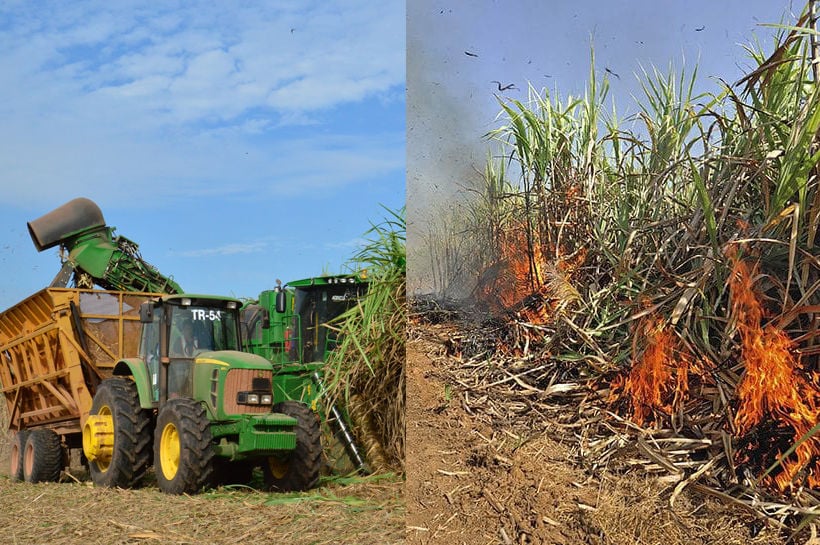 Sugar factories are campaigning to cut and harvest raw sugarcane, instead of boring it first, for processing. The conglomerates are recommending that the government offer funding at low interest rates to farmers to buy harvesters as the prices of the equipment are quite high (6-12 million baht).
They are also urging the government to purchase electricity from biomass power plants as some plants are locked out from selling their power to the Electricity Generating Authority of Thailand.
"No farmer wants to burn their field but the cost of labour is high. Factories must sign contracts with farmers to help with the harvesting."
"Factories can encourage farmers by buying raw sugarcane while some sugarcane can be left for generating power," according to The Nation.
Meanwhile, local sugarcane growers in Nakhon Sawan, central Thailand, are burning their fields at night despite authorities' ban on the practice. It appears little is being done to curb the practice which is one of the main causes, if not the main cause, of the smoke and haze problems in various parts of the country throughout this time of the year.
Despite doing their burins at night, when farmers believe they will avoid the notice of the sleeping authorities, they are providing easy to locate burn-offs. Authorities banned field burning late last year in a bid to control the hazardous fine smoke particles that were drifting into highly populated city areas.
Now the sugar industry is also trying to encourage farmers to stop the practice of burn-offs.
"The problem of fires at sugarcane plantations requires cooperation from all sectors" – Sitiwuth Siempakdee, vice president of Thai Sugar Miller Company.
Sugarcane harvesting started on December 1, 2019, at the same time the smog and smoke problems started in Bangkok and areas around central Thailand.
"The increase in sugarcane output over the previous year was because there were three new factories,. Also, factories increased the efficiency of their machines, improved sugar extraction as a result cane extraction capacity average is 1.0-1.1 million tonnes per day."
"Sugarcane output this year will be lower than 30-40% of the previous year, because of the impact of drought, or only 90 million tonnes. Sugarcane extraction will be less than last year by 3 to 4 million tonnes."
SOURCE: The Nation
Keep in contact with The Thaiger by following our
Facebook page
.
32 year old British patient recovering in Phuket, suspected Coronavirus victim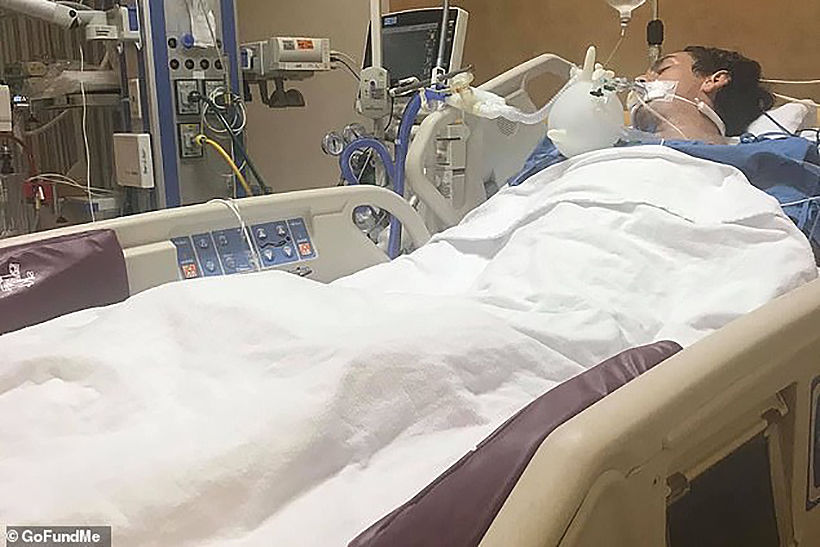 UPDATE HERE.
A British tourist is reported to be fighting for his life in a Phuket hospital. He could be the first Western victim of the coronavirus strain sweeping through China, according to Doctors at the hospital, but is yet to be confirmed. This latest coronavirus, related to the SARS (Severe Acute Respiratory Syndrome) and MERS (Middle East Respiratory Syndrome) viruses, is new and was first discovered in the Chinese city of Wuhan last month.
32 year old Ash Shorley remains in critical condition in a Phuket hospital after being infected with a virus while visiting Koh Phi Phi, in the Krabi province. He has been in hospital for nearly a month. His parents, Chris and Julie, who live in Lancashire, are now in Phuket whilst tests are being processed to determine the virus that has attacked Mr Shorley. His parents report that Ash has lost 52 kilograms since contracting the mystery disease.
"He was two days from death. If he wasn't so fit, he wouldn't be with us now. We are now waiting on tests. It is very serious." – Ash Shorley's father.
Ash was transported to Phuket by seaplane because "his lung had collapsed", according to the Daily Mail Online. Phuket doctors claim his symptoms are consistent with the Chinese coronavirus but a confirmation on their suspicions is yet to emerge. Experts, speaking to Daily Mail Online, say Mr Shorley's symptoms are consistent with the new Chinese coronavirus, but could also be a sign of other respiratory infections, as yet, undetermined.
The mysterious SARS-like virus has so far killed 3 and infected up to 220 confirmed (as of Tuesday) cases, although estimates by the WHO speculate that there are as many as 1,700 cases in Wuhan, central China, since December.
The virus is now confirmed to have spread to other parts of China – 5 cases in Beijing, 14 in Shenzhen and one in a province adjacent to Shanghai. Four other confirmed cases have been reported in Thailand, Japan, and South Korea.
The spike in reported cases comes as millions of Chinese are packing their bags to travel overseas for the Chinese New Year holiday. Meanwhile, a spokesperson from the Chinese Ministry of Foreign Affairs maintains the country has "stuck to a serious, earnest and professional attitude" to prevent and control any further outbreak of the disease.
SOURCE: Daily Mail Online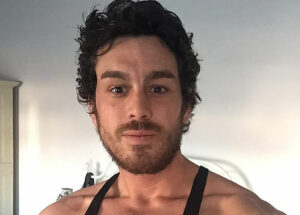 PHOTO: Instagram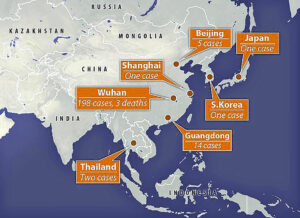 GRAPHIC: Daily Mail Online
Keep in contact with The Thaiger by following our
Facebook page
.