2,810 MP candidates line up for March 24 election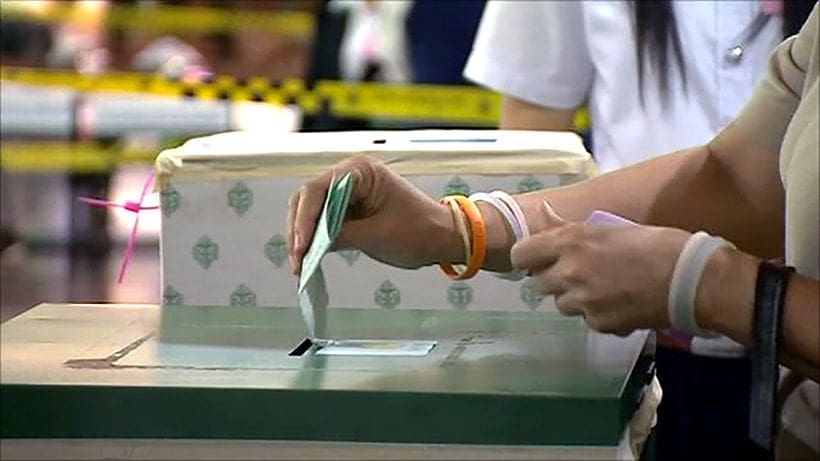 107 candidates, for positions as Members of Parliament, and two prime ministerial candidates have been disqualified from running in the March Thai general election.
Of the 2,917 party-list registered candidates, from 77 political parties, 2,810 candidates and 68 prime ministerial candidates from 44 parties have qualified after being checked by the Election Commission.
While the EC didn't disclose the names of the disqualified candidates, one of them is serving a term in jail and another didn't complete university-level education as legally required.
The EC didn't publish a list of the MP or prime ministerial candidates but says that parties or individual candidates can check for themselves by using the 'Smart Vote' application.
Disqualified candidates will be able to lodge complaints or appeals with the Supreme Court within seven days.
Eligible voters and candidates are entitled to challenge the EC's decisions by means of a petition submitted to the EC within seven days.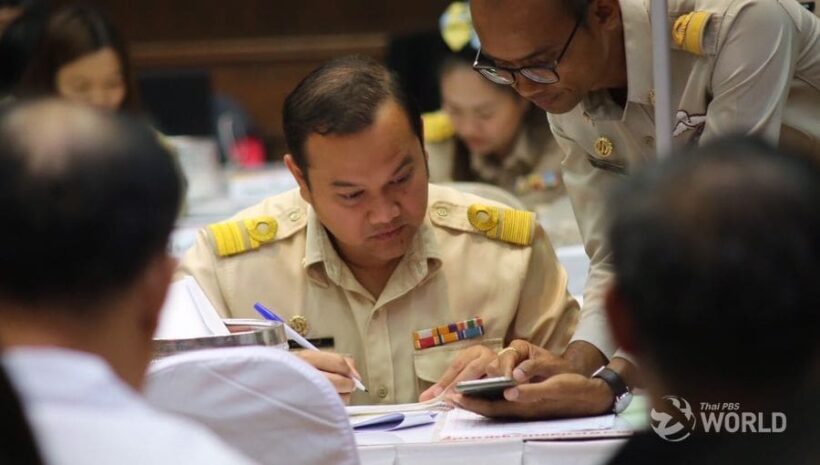 SOURCE: Thai PBS


Read more headlines, reports & breaking news in Thailand. Or catch up on your Thailand news.
Some election results out by 8pm Sunday night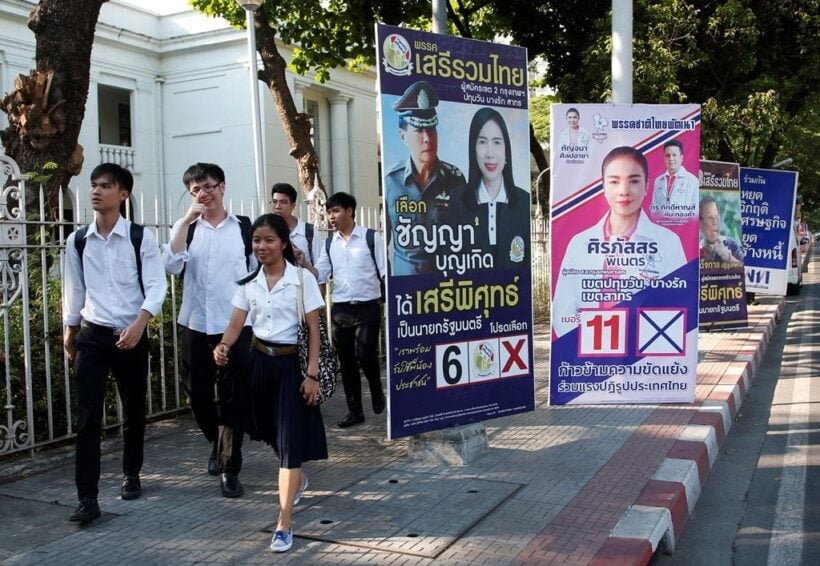 More than 92,000 polling stations will be operating this Sunday for the national poll to elect a new Government. Seven million new voters, eligible since the last poll in 2011, will make a new impact on the election results making predictions more complex than in the past.
Election results will start dribbling out of smaller polling booths just an hour after voting in this Sunday's national election.
Voting will close at 5pm on Sunday, according to the Election Commission.
The EC secretary-general Jarungvith Phumma says results can be expected in less than an hour from smaller polling stations, adding that unofficial results from at least 95 per cent of the polling stations should be ready by 8pm on Sunday.
These results will reveal the number of constituency seats won by each party, but figures on party-list seats will not be released until after the EC has officially endorsed the election results, Jarungvith added.
"The agency will not do the calculations to find out the number of party-list MPs on Sunday. Also, numbers may change, especially if by-elections are required or if ballots need to be recounted in some areas. We can only reveal the results once we have endorsed the votes," he said.
A private group led by rights watchdog iLaw have launched the vote62.com website to serve as a platform for updates on election results and as a means to prevent fraud during the counting of ballots.
Those participating in ballot counting can take photographs of the counting board and post the pictures on the website, while those keeping track of the vote-count on TV or online platforms can enter tallies or upload photos on the website.
The group said the results displayed on the website will later be compared by the official results released by the EC to ensure transparency.
Meanwhile the Health Department is issuing tips advising voters to get at least six hours sleep before casting their vote.
Voters are being urged to wear light clothes because the temperature on Sunday is expected to rise up to 40C in central and northern parts of the country and up to 35 or 36 in southern areas.
SOURCE: The Nation
Foreign Affairs denies attempts to extradite Thaksin from Hong Kong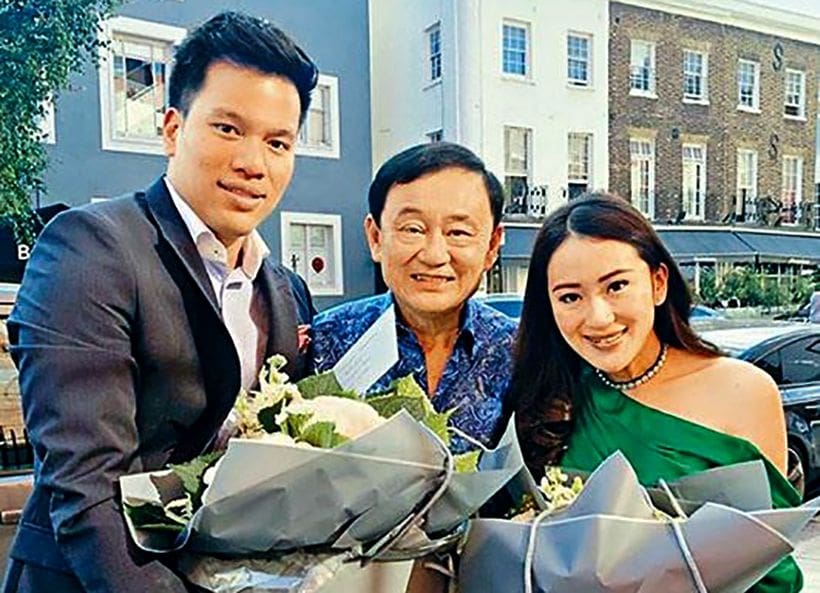 PHOTO: The happy couple and 'dad', in HK for tomorrow's wedding
The director of the foreign affairs department of the public prosecutor's office in Thailand says media reports that the Thai officials are trying to extradite former PM and fugitive Thaksin Shinawatra in Hong Kong, are wrong.
Daily News reports that Chatchachom Akkhapin says there was no truth in stories of efforts to extradite Thaksin from Hong Kong.
Thaksin is in Hong Kong from tomorrow (Friday) to attend the wedding of his youngest daughter Paetongtarn "Ing" Shinawatra to a commercial pilot.
Chatchachom says no contact had been made with Hong Kong authorities but he concedes that, even  though Thailand and Hong Kong have no formal extradition treaty, it would still be possible to request the return of a wanted fugitive if the evidence presented was sufficient.
In the first instance he says they would need to ascertain the address of Thaksin in Hong Kong and the public prosecutor's office don't know where Thaksin is staying.
The denial follows a post on "Thaksinlive" on Instagram earlier this week that indicated Thaksin would be in Hong Kong for "Ing's" wedding on March 22.
Read The Thaiger's report, that the Department has now denied, HERE.
SOURCE: Daily News
Man caught masturbating in front of election banner in Lampang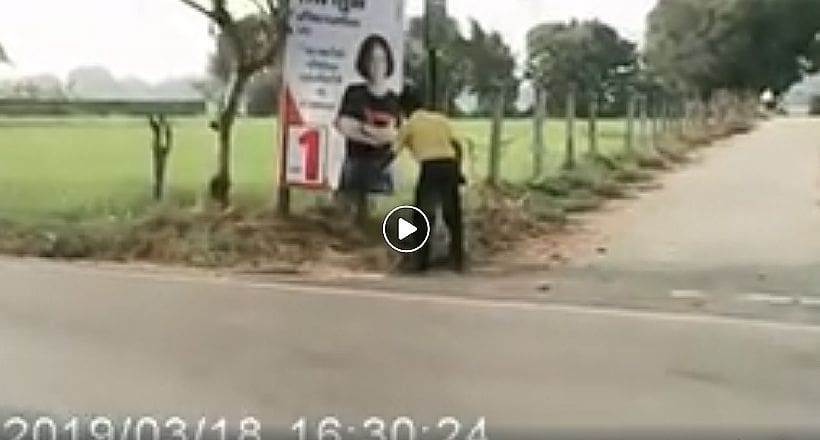 Locals in Lampang in Thailand's north have complained to the media that an older man had been caught on dash cam masturbating in front of an election banner for a female candidate for this Sunday's election.
Sanook reports that the woman in the poster was 'attractive'.
The man, estimated to be between 60 – 70 years old, was shown in Thung Fai sub-district repeatedly rubbing the poster of the female candidate with his left hand before using the same hand to masturbate.
When he realised he was being filmed he abruptly stopped. Locals told Sanook that they caught the man behaving like this before, although The Thaiger notes the last election was back in 2011.
SOURCE: Sanook