Britain to apply for membership with Asia Pacific free trading bloc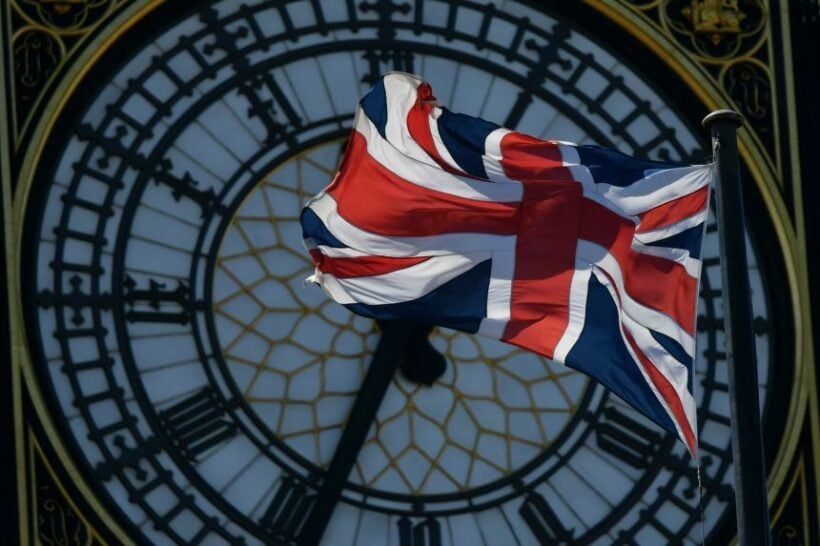 In the wake of Britain's Brexit and separation from the EU trading bloc, the UK is now applying to become part of the free trade bloc made up of 11 Asia and Pacific nations. The Comprehensive and Progressive Agreement for Trans-Pacific Partnership also includes Australia, Canada, Japan and New Zealand, a potential market population of around 500 million. The countries generate more than 13% of the world's income.
The request will be made formally tomorrow by the UK International Trade Secretary. Negotiations are expected to start in March and continue during the northern hemisphere Spring.
There would also be the potential for faster and cheaper visas for business people travelling between participating nations.
The Comprehensive and Progressive Agreement for Trans-Pacific Partnership was formed in 2018 and includes, in alphabetical order, Australia, Brunei, Canada, Chile, Japan, Malaysia, Mexico, New Zealand, Peru, Singapore and Vietnam. Former US President Donald Trump pulled his country out of the free trade bloc back in 2016.
The UK hopes the deal will reduce trade tariffs between the member countries. It includes a promise to eliminate or reduce 95% of import charges – although some of these charges are kept to protect some home-made products, for example Japan's rice and Canada's dairy industry.
In return, countries co-operate on trade regulations, quality controls and food standards. Member countries can negotiate separate trade deals as well within the bloc. The UK is the first non-founding country of the CPATTP to apply for membership and, if accepted, will be the bloc's second biggest economy after Japan.
But the International Trade Secretary warns that the short-terms gains for UK households and business will be limited. The UK already has trade deals with 7 of the 11 countries. The reality is that CPTPP nations account for less than 10% of UK exports, a fraction of what it was doing with the EU.
But commentators say that the real advantages could emerge in the future, particular if the US joins, as President Biden has hinted. That would allow a back door deal for trade with the US without necessarily having an individual trade deal with the US.
In total, CPTPP nations accounted for 8.4% of UK exports in 2019.
The Regional Comprehensive Economic Partnership, or RCEP was hammered out late last year and is a free trade agreement between the Asia-Pacific nations of Australia, Brunei, Cambodia, China, Indonesia, Japan, Laos, Malaysia, Myanmar, New Zealand, the Philippines, Singapore, South Korea, Thailand, and Vietnam.
The 15 member countries account for about 30% of the world's population (2.2 billion people) and 30% of global GDP as of 2020, making it the biggest trade bloc in history.
Unifying the preexisting bilateral agreements between the 10 member ASEAN and 5 of its major trade partners, the RCEP was signed on 15 November 2020 at a virtual ASEAN Summit hosted by Vietnam.
With the US locked out of RCEP and currently not part of CPATPP, plus its ongoing trade war with China, the US economy is waging an expensive gamble with its isolationist trade policies.
Keep in contact with The Thaiger by following our Facebook page.
Never miss out on future posts by following The Thaiger.


Find more SE Asian News courtesy of The Thaiger.

Broke? Find employment in Southeast Asia with JobCute Thailand. Rich? Invest in real estate across Asia with FazWaz Property Group. Even book medical procedures worldwide with MyMediTravel, all powered by DB Ventures.

Christmas across Asia: How Thailand's neighbours celebrate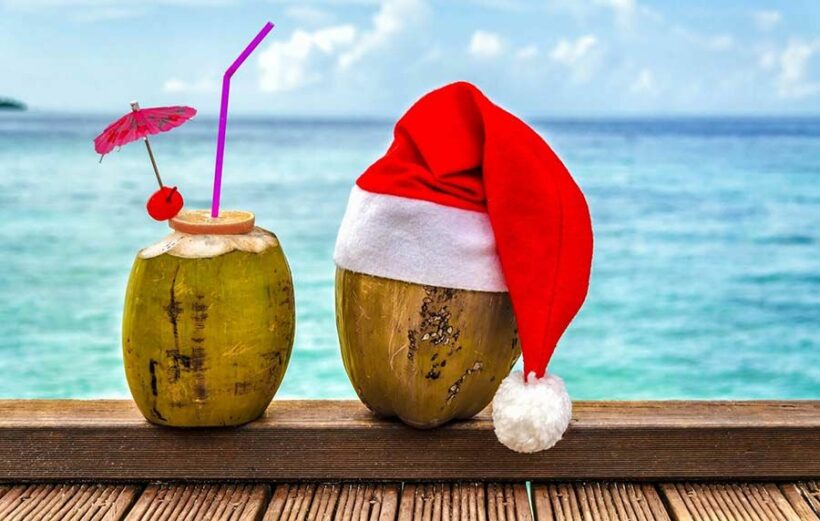 Those of us living in Thailand (and those who holiday here in more "normal" times), are familiar with what Christmas looks like in the Land of Smiles. But what about other Asian countries? Here's a round-up of what the festive season looks like for some of our neighbours.
Indonesia
Despite being a primarily Muslim nation, Christmas is celebrated by many in Indonesia. A history of colonisation by European settlers means the country is home to a minority Christian population. In Bali, this community is found primarily in the south of the island, where it's traditional to have a Christmas tree made of chicken feathers and streets decorated with yellow coconut leaves, known as penjor.
Fireworks are also a big part of Indonesia's Christmas celebrations, with children often allowed to stay up all night on Christmas Eve watching the spectacle. About 10% of Indonesians identify as Christian.
China
Christmas is becoming more popular in China's larger cities, due primarily to the influence of resident expats. While Chinese children don't write to Santa, or leave him cookies and milk on Christmas Eve, "peace apples" are popular. These are decoratively-wrapped apples, which are given as gifts.
The reason behind this is apparently because the word for apple sounds like the words "peace" and "Christmas Eve" in Mandarin. Travel outside the big cities however, and into the Chinese heartland, and you will meet people who have had far less interaction with Westerners, and for whom Christmas remains a mystery. This is particularly true of the older generation.
South Korea
South Korea is one of a few Asian countries in which Christmas Day is a public holiday, with around 29% of the country's population being Christian. Despite Christmas being a "newish" holiday, South Koreans have their own version of Father Christmas, known as Santa Haraboji (Grandfather Santa). While similar to the Western version we're familiar with, South Korea's Santa wears a green suit and tops it off with a gat, the traditional Korean hat.
Japan
The Japanese see Christmas as an opportunity to spread good luck and happiness, rather than as a religious festival. Christmas Eve is the main event, when romantic couples traditionally exchange presents. Although Christmas Day is not a public holiday, December 23 is, as it celebrates the Emperor's birthday.
As with many parts of the world, Christmas is also an excuse for shopping, with brightly-decorated malls filled with people looking for gifts for family and friends.
Malaysia
Being the multicultural melting pot it is, Malaysia celebrates Malay, Chinese, Eurasian and Indian festivals throughout the year, and Christmas is no exception. Christmas Day is a public holiday, but the festive season takes on a more commercial aspect with lesser focus on the religious aspects in the majority Muslim country. Shopping malls in big cities like Kuala Lumpur start getting ready well in advance and you can expect to see them all decorated with giant Christmas trees, Santa figures, and twinkling lights.
SOURCE: Asia Exchange
Keep in contact with The Thaiger by following our Facebook page.
Never miss out on future posts by following The Thaiger.
Air Asia to focus on ASEAN expansion, as CEO expresses cautious optimism for 2021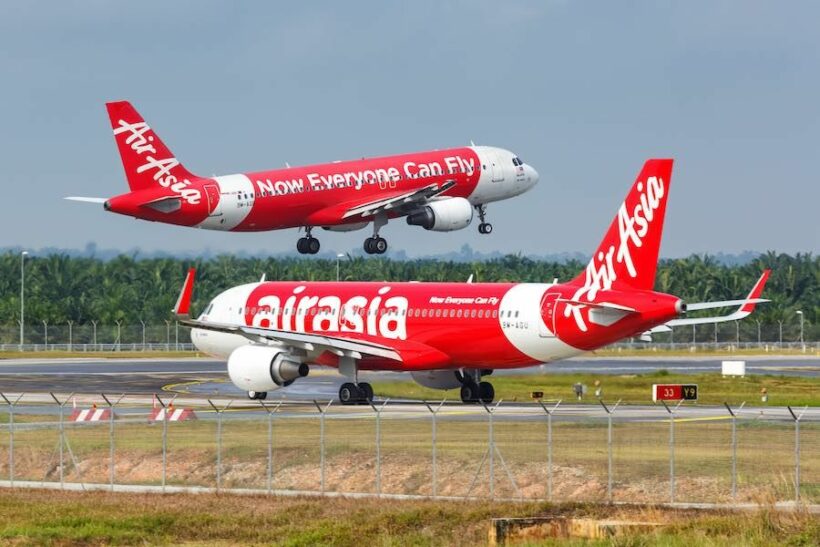 Air Asia's chief executive, Tony Fernandes, says the low-cost carrier is planning to expand its presence in Southeast Asia and is in talks to form 3 new airlines. He points out that people still want to travel, and that demand makes him hopeful air travel could be back to its pre-Covid numbers within 6 – 12 months.
"At the right time we will make the announcements, but definitely our strength is Southeast Asia and that's where most of our expansion is going to be over the next 2 to 3 years."
Just 3 weeks ago, AirAsia Japan Co has filed for bankruptcy with the Tokyo District Court after rumours the month before the Japanese franchise would cease operations due to the weak demand caused by regional border closures and the weakness in aviation business.
But flights between Japan and destinations such as Bangkok are being operated by other AirAsia subsidiaries.
The Japanese arm of Malaysia's AirAsia Group Bhd received a provisional administration order from the court 3 weeks ago.
"Given AirAsia Japan's current financial position, we regret to inform that AirAsia Japan is currently unable to settle the outstanding refunds. We sincerely apologise for any inconvenience caused to customers who have used or booked AirAsia Japan flights."
Tony Fernandes says domestic air travel in Thailand is already back to where it was prior to the pandemic* and is likely to surpass previous levels by the end of the year. He adds that Air Asia's business as more of a medium-haul carrier than a long-haul operation, will stand it in good stead.
Meanwhile, Fernandes says Air Asia is turning a lot of its aircraft into cargo planes, while assessing its AirAsia India operation, a joint venture with the Tata Group. The carrier is also moving further into the digital sphere. Air Asia recently launched a "super app", offering digital payment services, delivery services, and an e-commerce platform… and flights.
Fernandes says Air Asia's digital business is already further ahead than expected, with the carrier applying for digital banking licences in a number of countries in Southeast Asia. It's understood the company plans to roll out financial lending in Malaysia from January, and also has plans for the insurance and wealth management sectors.
*Fact check – Domestic flight demand in Thailand is currently back to around 60-70% of pre-Covid levels, not back to the same level.
SOURCE: Bangkok Post
Keep in contact with The Thaiger by following our Facebook page.
Never miss out on future posts by following The Thaiger.
Thailand News Today | The RCEP reset, Hotel Talkfest, Protesters to be arrested | November 16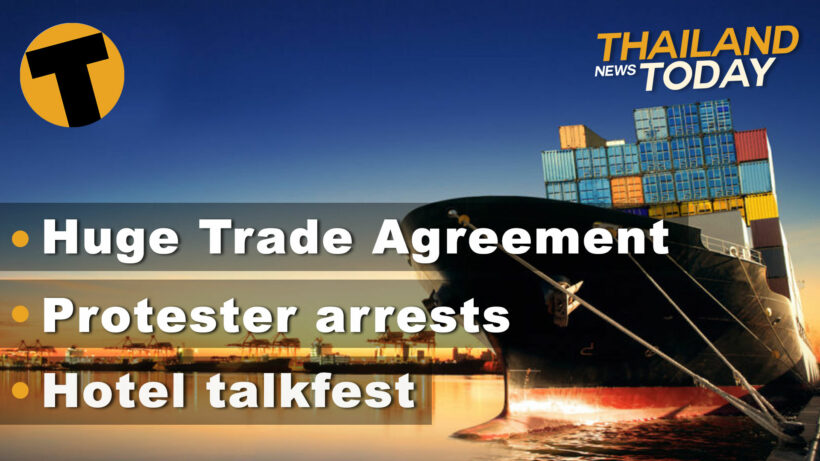 First day of the week with another Thailand News Today, all the latest news from around Thailand and the region.
Hoteliers to discuss how to revive Thailand's crippled hospitality industry
The Tourism and Sports Ministry is holding a talkfest with15 hotel operators expected to join to discuss recovery solutions for the battered industry.
Some top executives are planned to pitch in on revival plan including those from Dusit International, Erawan Group, Asset World Corp and Minor Hotels. After those from the industry weigh in on possible solutions for the plan, the proposals will be discussed at the November 24 Tourism Authority of Thailand meeting. TAT governor Yuthasak Supasorn says that if needed, they'll request an additional budget for whatever plan they come up with.
Bill Heinecke from the Minor Group, one of Thailand's largest hotel groups, is a strong proponent of opening up Thailand's borders and managing the situation as tourists return.
Protest members could face assault charges as police gather evidence
Core protest members could face assault charges as police gather evidence after Saturday's demonstration in Bangkok, which saw 2 policemen injured.
"Mob Fest" and "Bad Student" protest members staged the demonstration at Democracy Monument where they wrapped a 30 square metre cloth around the monument. The cloth included numerous demands and insults on it.
Police say that assault charges will be filed after one policeman was struck on the head by a flag pole and another was hit in the face by a hard object as they tried to prevent some of the protesters from breaking through a police cordon.
In a symbolic gesture thousands of the students turned their backs on a passing motorcade as HM the King and Queen of Thailand headed to the opening of new stations along the Blue MRT line.
15 Asia-Pacific countries form the world's largest trade bloc
After 8 gruelling years of negotiation, 15 countries have signed onto the largest free trade bloc in history. In a joint statement, the leaders of the countries, signatories of the trade deal, say RCEP (Regional Comprehensive Economic Partnership) will form a crucial part of economic recovery once the pandemic is over.
The deal excludes the US, which withdrew from a rival Asia-Pacific trade pact 3 years ago. President Donald Trump pulled his country out of the Trans-Pacific Partnership in 2017. That deal would have involve 12 countries and was supported by Mr Trump's predecessor Barack Obama as a way to counter China's surging power in the region.
Now, the leaders of China, Australia, Japan, New Zealand, South Korea and the 10 ASEAN nations, have signed the free trade agreement which covers 2.2 billion people and 30% of the world's economic output. The new free trade bloc will be bigger than both the US-Mexico-Canada Agreement and the European Union.
The combined GDP of the signatories was about 30% of global GDP, covering nearly 28% of global trade.
The deal is being seen as a significant step towards removing Asia Pacific trade barriers, and brings China under the fold of a larger regional bloc as its massive economy looks elsewhere for trading partners after the bruising US-China trade war.
Roadside bomb explodes as rangers drive to a wedding in Southern Thailand
In the southern province of Narathawit, an area troubled by insurgency-related violence right on the Thai-Malaysia border, a bomb exploded as rangers were driving to a wedding.
None of the soldiers were injured, but the bomb caused major damage to the pickup truck.
Hitman arrested over 14 year old cold-case murder in Pattaya of NZ businessman
An arrest has been made in a 14 year old Pattaya cold case following the arrest of a Thai man who allegedly murdered a New Zealander, Stephen Miller in 2006. The 40 year old is now in custody in Phetchabun province after a raid led by Crime Suppression Division. 'Pokpong' was wanted under an arrest warrant issued by Pattaya Court back in April 2006, on charges of murder and illegal possession of carrying a gun in public.
You can read the whole sordid backstory about Mr Miller and his Thai girlfriend at the time at thethaiger.com
Flooded underpass finally drained after locals get officials' attention with viral photos
A flooded underpass in Nakhon Ratchasima has finally been drained after locals posted photos of them pretending to turn the area into a tourist attraction and swimming pool.
The State Railway of Thailand waited for almost a month before draining the water after the area was flooded by heavy rain.
But one enterprising Thai man came up with the idea to publicise the problem as he and some friends posed lounging in inflatable lilos on the water. Last Friday's post went viral and got the attention of transport officials.
"I decided to post it to get the attention of the SRT. People here have nobody to turn to."
In response to the viral post, the railway agency said the soil was blocking the pipes. Meanwhile no more free swimming pool for the two Thai guys.
Alleged drug dealers arrested after help from a stray dog
Police arrested 2 alleged drug dealers after a stray dog dropped off a bag full of amphetamine pills outside a post office in the northern province Phrae.
No one knows exactly where the dog found the bag of drugs, but surveillance camera footage shows the dog carrying the bag and dropping it off at the Rong Kwang district post office. The employees at the post office said it seemed as if the dog wanted to report a crime and they praised the dog for being so smart.
Police say 639 amphetamine pills were in the bag. Officers were able to track down the suspects. A 38 year old man and a 37 year old woman were arrested on charges of drug possession.
Keep in contact with The Thaiger by following our Facebook page.
Never miss out on future posts by following The Thaiger.